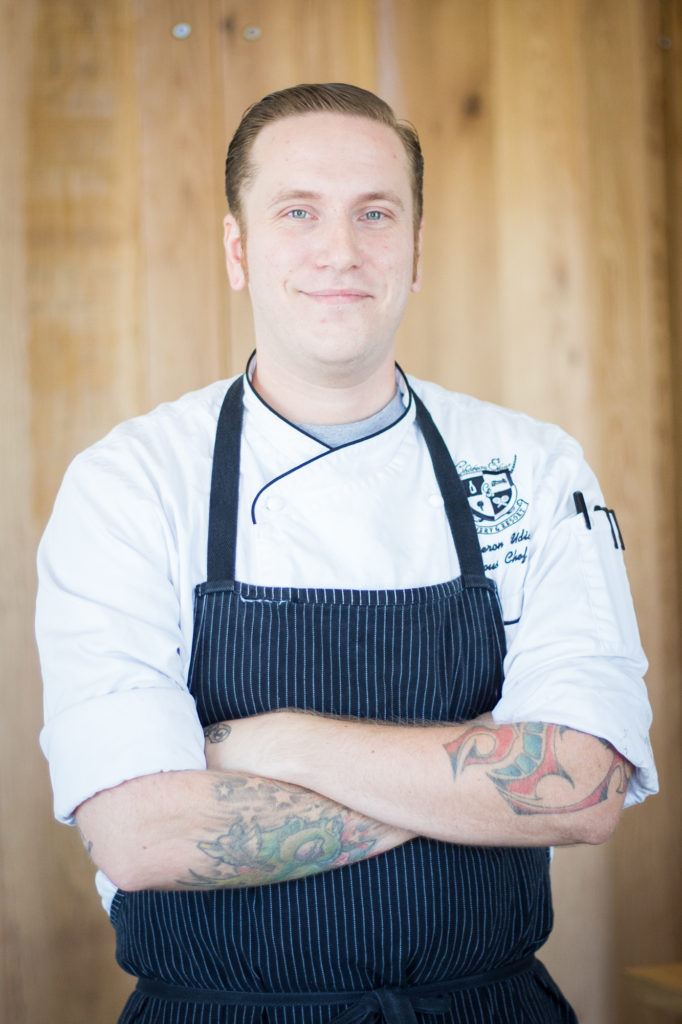 Chef Cameron Udick's passion for food started at a very young age while working at his family owned pizzeria in his home town of Clifton Springs, N.Y. Even after his family sold off the business, Cameron was still drawn to food. At 16 he started flipping burgers on weekends and after school while learning
what he could about kitchens. Cameron then went on to receive his degree in Culinary Arts from Paul Smiths College located in Paul Smiths, N.Y. During his last semester of college, Cameron worked at the Pelican Bay Foundation in Naples, Fl. where after only two months he took on his first Sous Chef role. After the season ended, Cameron spent the next 10 years gaining experience all around the U.S. learning everything from pit-style BBQ in South Georgia to artisan tacos is South California to finally ending up at the newly-opened Husk Nashville under the watchful eye of Chef Sean Brock. Cameron's time at Husk started a new love affair for southern cooking which influences every menu he writes. When not in the kitchen at Chateau Elan's new winery restaurant marc, Cameron can be found eating his way through the Atlanta food scene or digging in the dirt at his home in Lawrenceville, GA
working on his backyard garden.