Witty, chic, and talented — are just a few words I can use to describe Jade Hall.  We met each other after running into each other at some of Atlanta's best events.  After several run-ins and a couple glasses of champs, we decided we were compatible and have been drinking champs sharing laughs and shade ever since. 
Learn about Jade and read about our dining experience below:
 Name: Jade Hall
Bio: Chicago Born, Atlanta Raised, Future Billionaire Entrepreneur & Impact Player
Occupation: TV & Film Producer
ATL hood: Buckhead
Where we dined: Table & Main
First time dining at the restaurant: Yes
Favorite item on the menu and why: Fried Chicken. Crispy but moist and flavorful.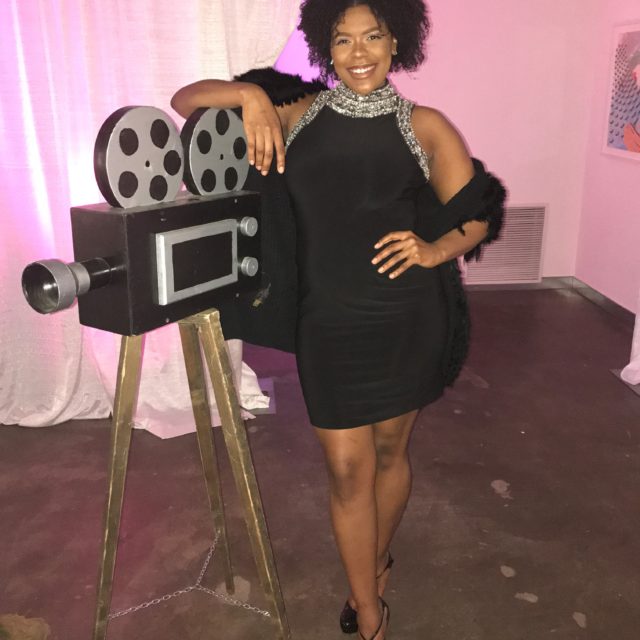 Meet Jade Hall
Starbucks or Dunkin' Donuts? Starbucks, Iced Chai all day!
Coca-Cola or Pepsi? Not a soda drinker but… Coke
Rose or champagne? Champs
Guilty pleasure? Youtube Tuts
Reservations or recipes? Reservations these days
Your go-to recipe to create for a party? Lasagna
What would be your last meal? Lobster Mac w bacon
Favorite Food? Mac & Cheese
Least favorite food? Brussel Sprouts
Go to cocktail? Vokda Lemonade w Mint
Do you eat leftovers? Uh, duh
Favorite Atlanta Restaurant? Hmmm, don't think I have one!
Favorite Restaurant Nationally? Portillos, yum.
Coffee or Tea? Tea
If you could dine with anyone dead or alive who would you dine with? John C. Maxwell