If you work a full-time job or if you're an entrepreneur like myself, then you're always trying to find ways to maximize your time.  It always seems like there's something to do or something always seems to get short-changed.  One of my biggest challenges is cooking.
I am a great cook who loves everything about cooking, but sometimes life gets the best of me, and I simply do not have the time. My dilemma is that I want to eat clean and enjoy the food I am eating, but not spend a million bucks and not cook.  So with all of these meal delivery services, I was thrilled to try a few.
Needless to say, I was quite disappointed with some of them. There was never enough food for two people, let alone a family.  I still had to cook, which was taking time out of my day, and they were really costly.  I didn't really need a grocery delivery service.  I can go to the market myself.  I needed help with the cooking aspect.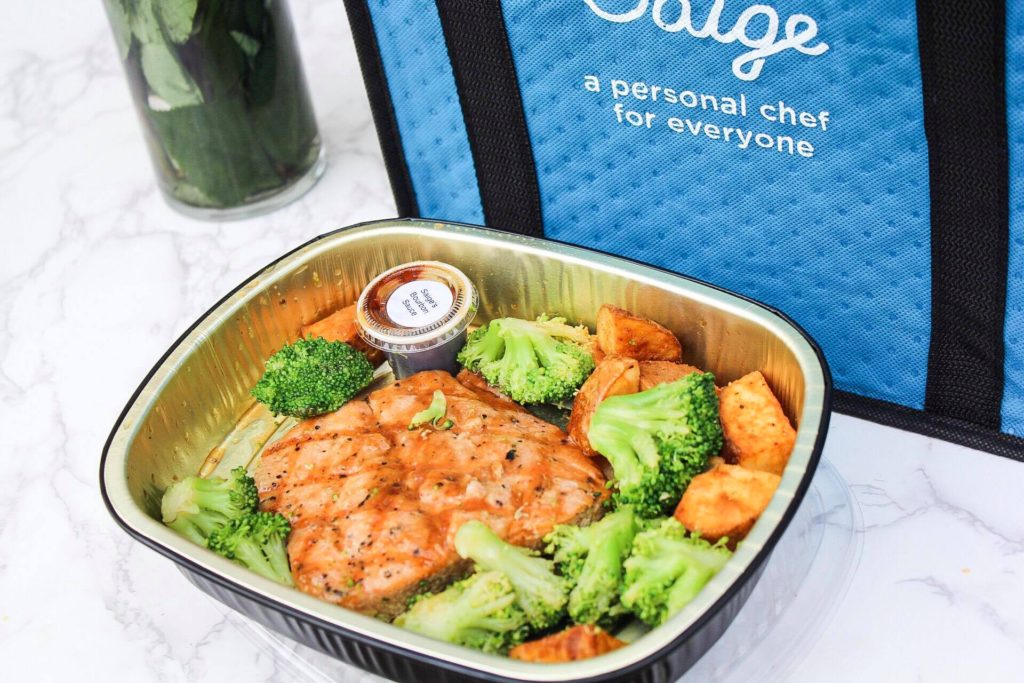 My prayers have been answered!   I recently came across Saige Personal Chefs service.  This particular meal delivery service is a real game changer.  Your meals are prepared by a real chef.  No cooking involved.  When you initially sign up, you select all of your dietary prefereces.  And each week you get presented with two options the chef thinks you will enjoy.  Then your meals for the week are delivered to your doorstep. I am going on my third week, and my chef hasn't been wrong yet.
You enter your order, then you wake up Monday A.M., and voilá, you have your meals for the week.  Some of my favorite meals are the beets salad topped with beets goat cheese, candid pecans, and arugula, and the salmon with rice and mixed veggies.  Unlike a lot of the meal delivery services, these portions are perfect.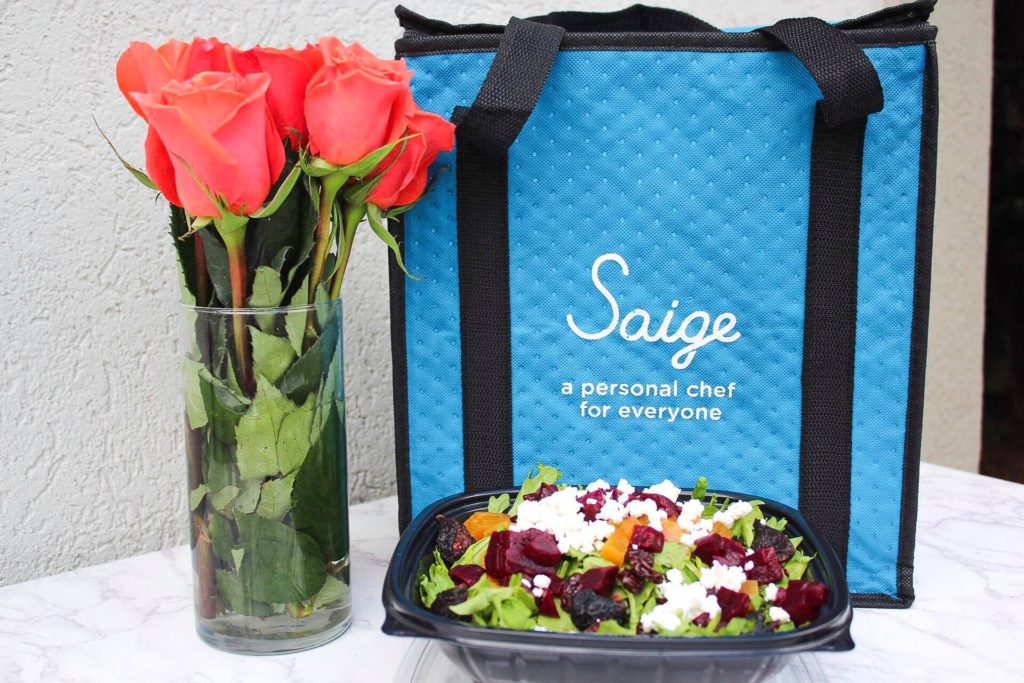 My fiancé is a hearty eater, and I noticed with several meal delivery services that seconds are not an option.  I was forced to make a sandwich after I prepared the meal.  The individual portions Saige offers is more than enough.  This meal service has been perfect in my house.  And you can use this as gift.
I have a friend who recently had a baby.  She loved the fact that her family had only one step:  throw the meals right in the oven.  Within 15 minutes, dinner was served.  Also, I had a friend that recently got in a car accident.  A broken leg and cooking don't pair well together.  She loves how simple this service is and swears by it!
I love Saige!  I encourage you to try it and use my coupon code erica50. It gives you 50% off you first order up to $30 off .
You will love saving time and eating great food!