I know what you're thinking:  Where the heck is Beaufort, South Carolina?   And secondly, what the heck does Beaufort, South Carolina have to offer?
Trust me.  I was thinking those same questions.  My good friend, Allie, had been raving about Beaufort for a while.  She told me about her grandmother's awesome beach house, the beach itself, great restaurants, and how gorgeous the city was.  I am always game for a good adventure.  After spending the weekend in Beaufort, I fell in love with this destination. You'll be happy to know that it's only four hours away from Atlanta.
You may have seen Beaufort and its landmarks on the big screen and not even realized it.  Movies such as Forrest Gump, The Great Santini, The Big Chill, G.I. Jane, Platoon, and Forces of Nature all have been filmed in Beaufort.  There are several darling bed and breakfast locations to lodge, plenty of restaurants to dine, and awesome places for sightseeing.  I am encouraging you to visit, and I assure you that you will fall in love with this city like I did.  And when you do go, make sure you visit these seven places.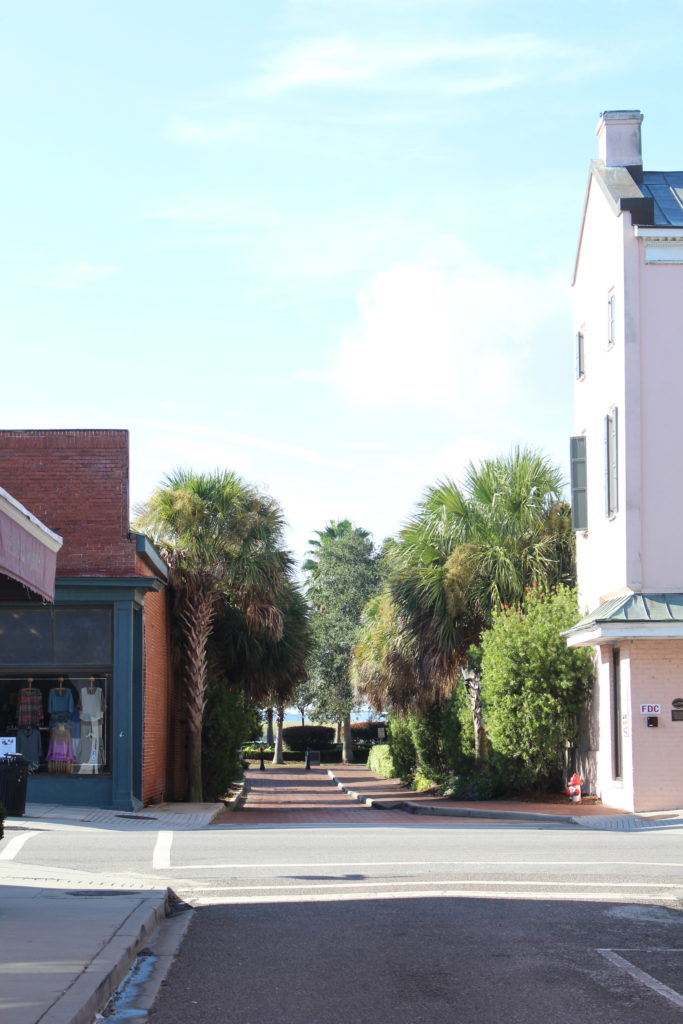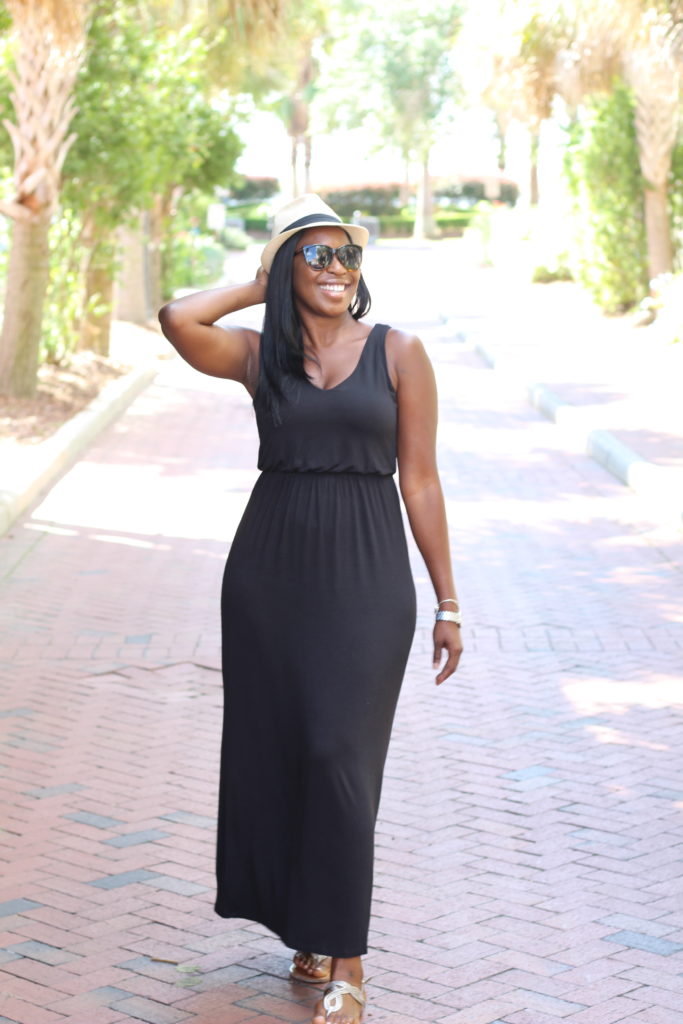 Blackstone's Café 
205 Scott St, Beaufort, SC 29902                                              
http://www.blackstonescafe.com
When you first walk into Blackstone's Café, you can't help but notice all of the flags throughout the restaurant.  Roger, who is the owner, began the tradition of hanging the flag up of the college that he attended.  Over the years, the community, guests, and visitors have brought in their own flags to hang up.  There are a total of 230 flags hanging throughout the restaurant, and they are from all over the world.  While visiting, everyone inside the establishment was celebrating Blackstone's Café's  22-year anniversary.  For 22 years, they have been offering scrumptious breakfast and lunch. Everything is prepared fresh to order, and nothing is pre-made.  When you visit, you should dine on their quaint patio and enjoy the sun.  When I dined, I enjoyed a delightful breakfast.
Menu must-trys: Cajun shrimp 'n grits, croissant breakfast sandwich, and Tex-Mex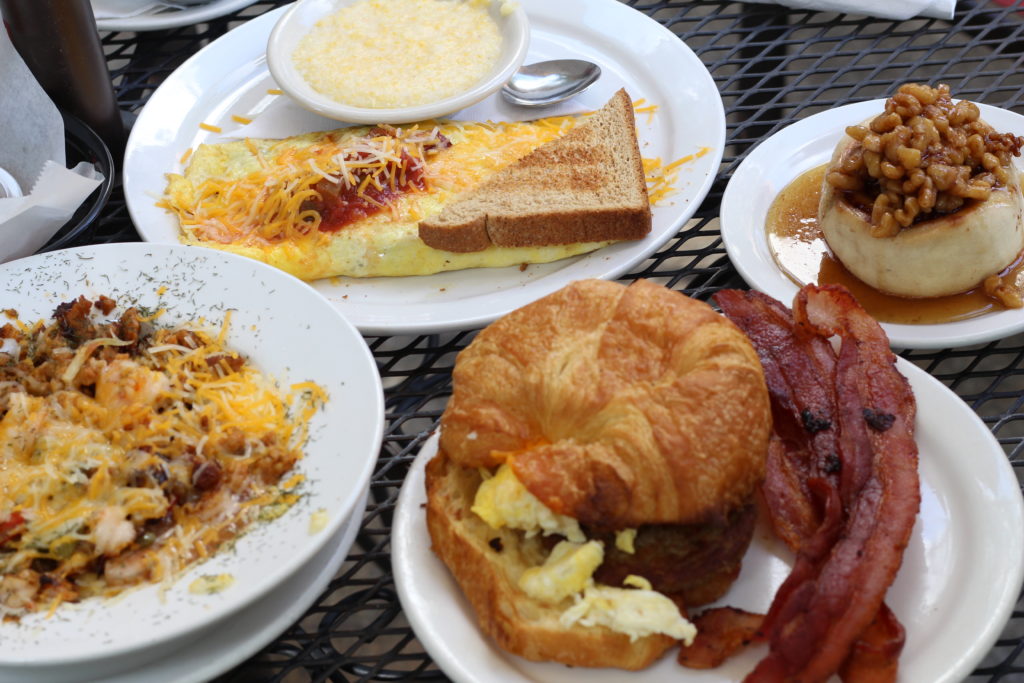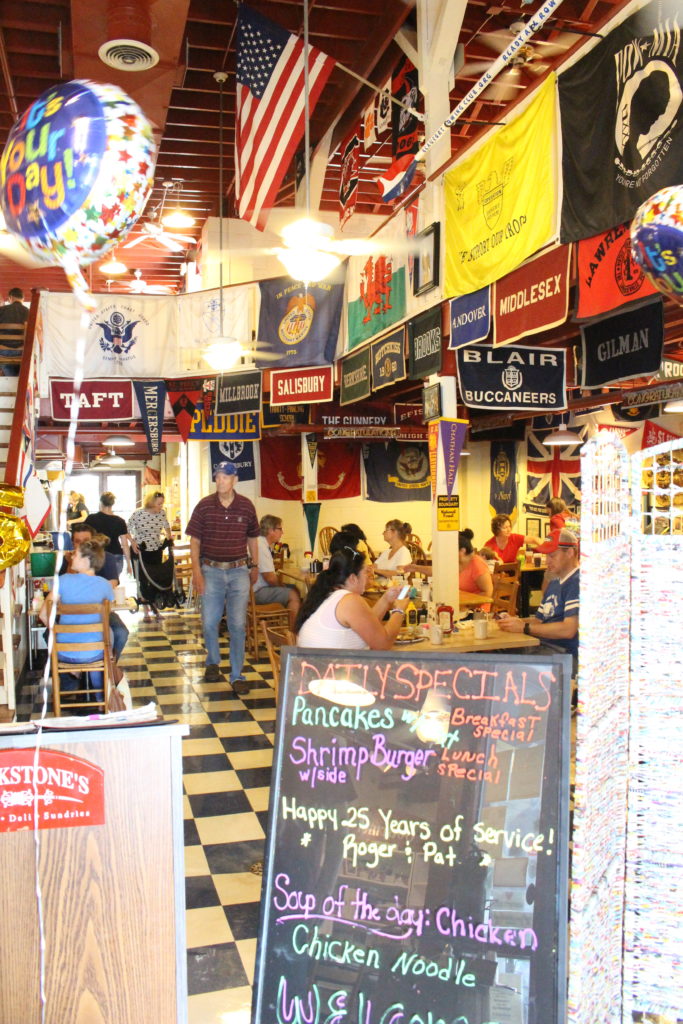 2. The Kayak Farm 
St. Helena Island, South Carolina
http://thekayakfarm.com
I am always up for an adventure, and my kayaking experience was just that!  This was my first time kayaking, and it was blast!  The Kayak Farm has been around since 1999. Our instructor, Eric, was the best.  He has over 20 years of kayaking experience.  He was so patient and knowledgeable.  We started at Hunting Island State Park Lagoon.  It is the recommended place for beginners.  He provided great tips while kayaking like what to do if your kayak capsizes.  There's no need to worry about sharks.  While kayaking, we saw dolphins.  We got a really great workout in.  I had to be towed or would not be able to continue on the kayaking adventure.  I had no idea how exhausting this activity was.  Make sure that you experience The Kayak Farm.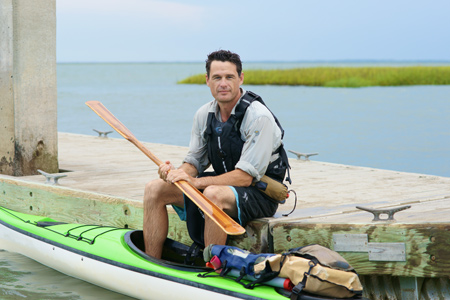 3. 10 Market–A Chef's Kitchen 
10 Market, Beaufort, SC 29906
Located in the cozy Habersham neighborhood, 10 Market is a must-visit.  What I love most about this place is that it's a family-owned business.  Ran by father, Rick, and son, Tyler Slade, you will see the best of both worlds from this father and son duo.  Their chemistry is a match made in heaven.  Rick has a background in interior design, and you notice the bold art work when you first walk inside.  Tyler, who specializes in fine dining, has curated an impressive menu.  When asked why they chose this neighborhood, Rick says, "The residents in the community are an organically grown mix of people.  Although it is a gated community, it's not clique'y." 10 Market offers culinary classes and specialty chef's dinners.  The chef's dinners sell out within weeks.  You have to purchase your tickets in advance because there are only ten guests max.  These dinners are a great way to meet new people and expand your palate.
Menu must-trys: kale salad, grilled cheese, the Cubano, and the chicken salad.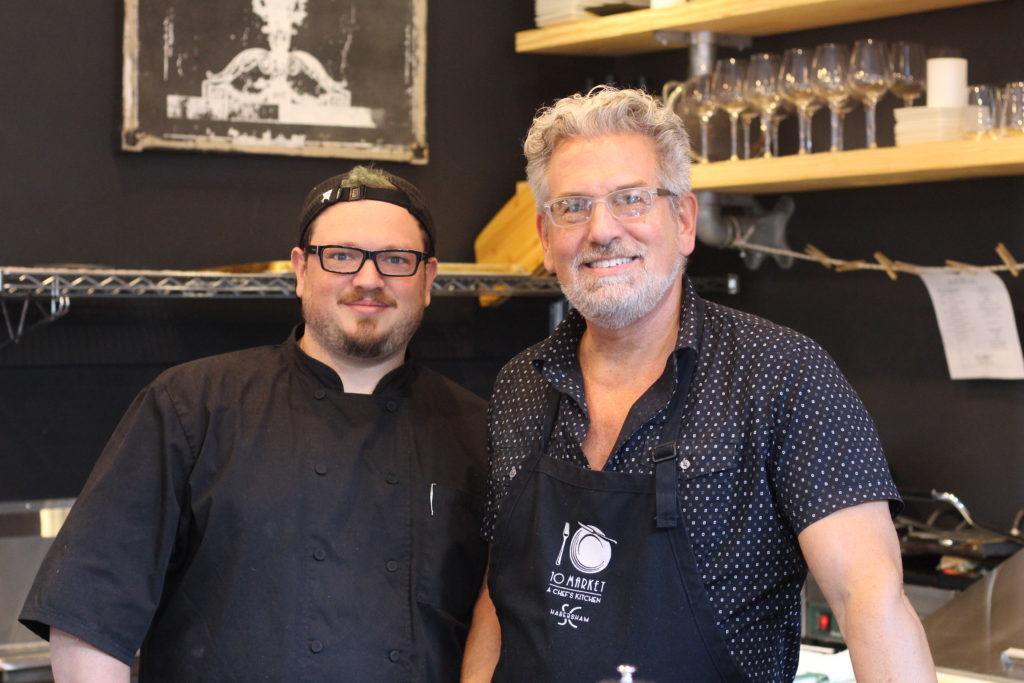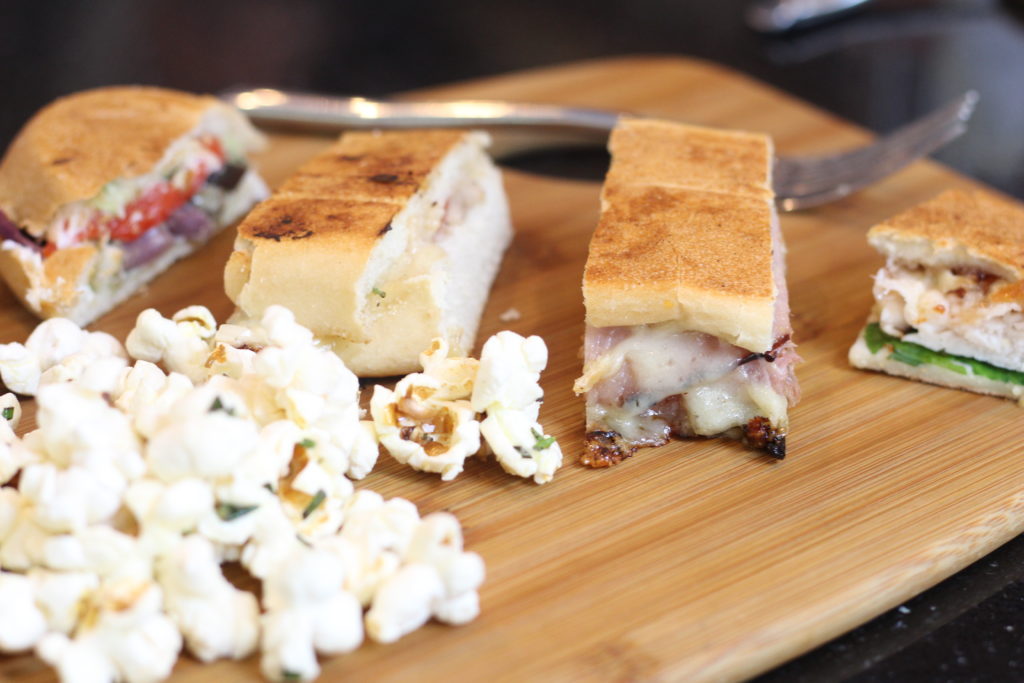 4. Scout Southern Market 
709 Bay St Beaufort SC 29902

843-379-2282
 http://www.scoutsouthernmarket.com
Scout Southern Market is one of my favorite places in Beaufort. Not only are they the Home of the Original Sweet Tea float, but they're a southern store with lots of southern charm.  This unique market offers entertaining trinkets, books, stationary, candles, and planners.  I purchased two really cute items while visiting: a smile southern pouch and an eat well travel tote (pictured below).  While you are shopping, make sure to pick up a sweet tea float.  This float was unique and sooo delish.  You can get a float in four different flavors: peach, strawberry, lemon, or mojito sorbet. They take iced tea, sweet or unsweet, and they add two scoops of lemon or peach sorbet.  I couldn't get enough of this delightful float.  I paired mine with some pimento cheese.  I left full and happy.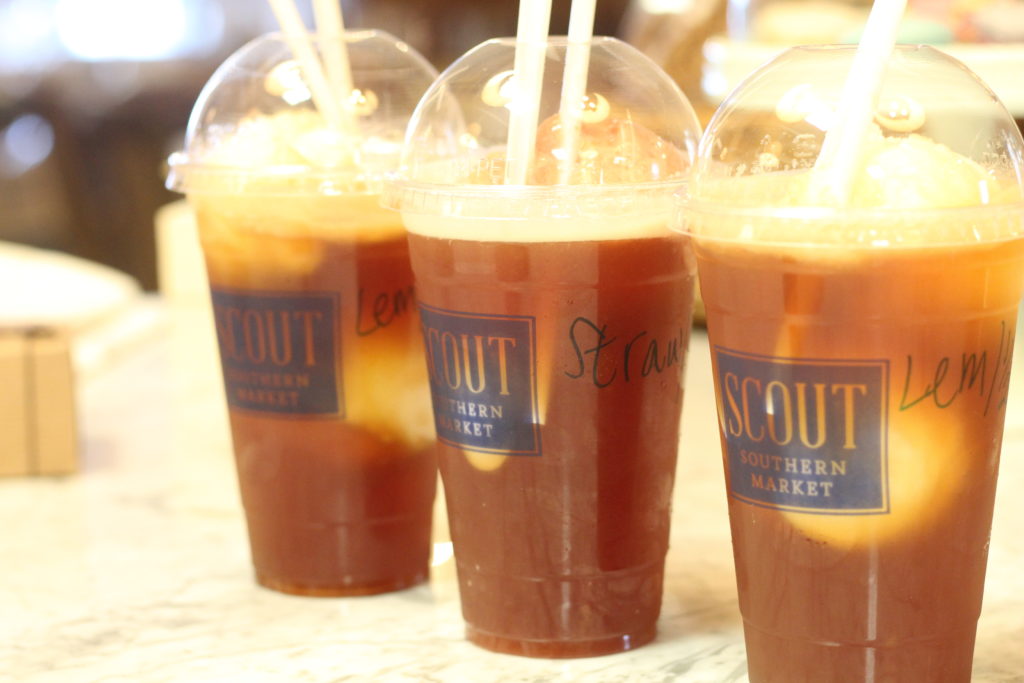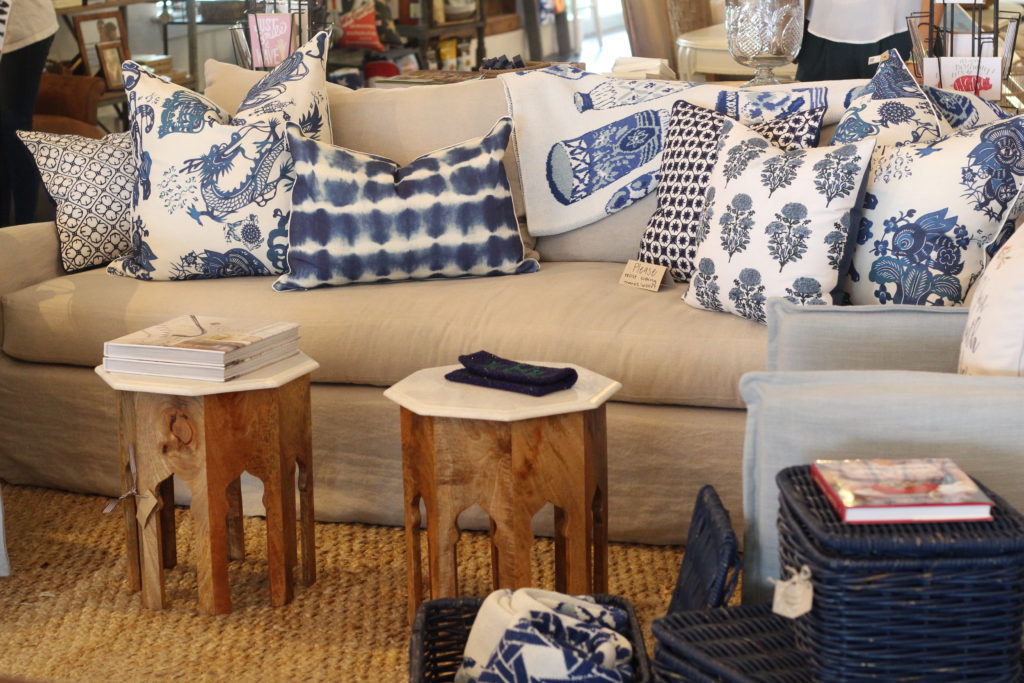 5. Breakwater Restaurant and Bar 
203 Carteret St, Beaufort, South Carolina 29902 
http://breakwatersc.com
When I searched online regarding must-visit restaurants, Breakwater kept coming up, so i had to visit.  Located in Downtown Beaufort, Breakwater offers over 75 wines by the glass and an impressive menu with plenty of options such as specialty tapas, fresh seafood, and premium steak.  Executive chefs Gary Lang and Beth Shaw, both understand how locally grown fresh ingredients can add subtle nuances to the flavor of southern cooking.  The service is impeccable, the food incredible, and the space gorgeous.  If you desire to eat and drink like the locals, Breakwater is the place for you.
Menu recommendations: pimento cheese plate, southern fried shrimp, sorghum ginger glazed pork belly, blackened mahi, lamb chops, Swedish chocolate cake, and pecan tart.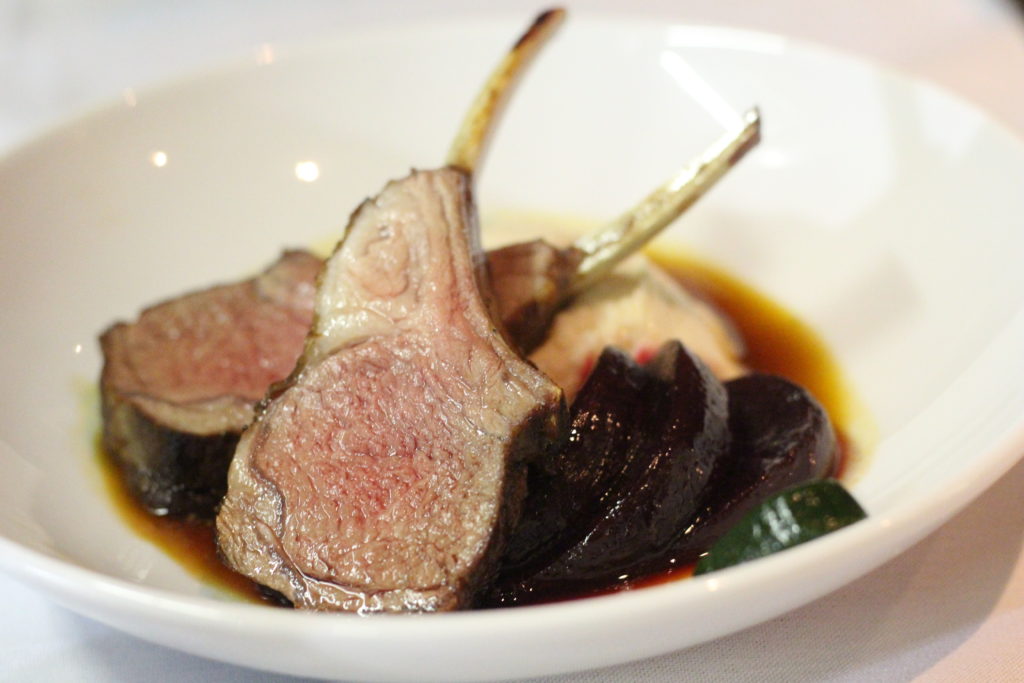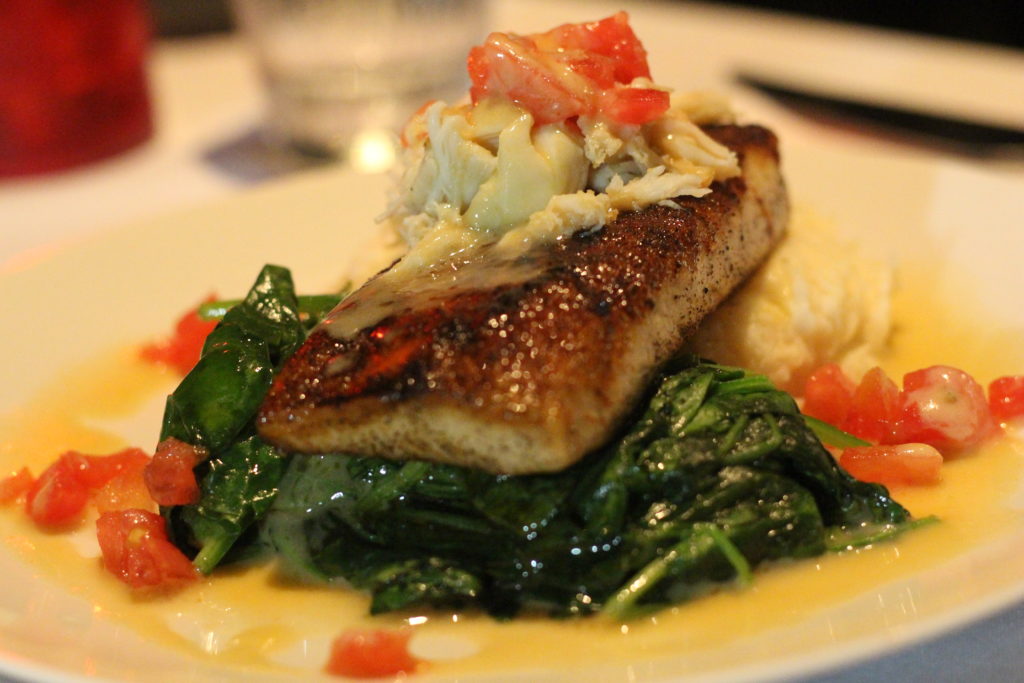 6. Low Country Produce 
302 Carteret St, Beaufort, SC 29902  
http://www.lowcountryproduce.com
Previously a Post Office, this historic building is now called Low Country Produce.  The space is open with high ceilings, large windows, and subway tile.  It's very country chic.  Low Country Produce grows their own produce, which means that everything is locally grown.  As a cheese lover, their cheese selection is very superb.  They also have a wide variety of soups and gumbos, not to mention their delicious gluten-free bread.  I stopped by for brunch, and the menu is fantastic.  They have a variety of options, and the portions are the perfect size.  When you visit, you are going to fall in love.
Menu recommendations:  glazed yeast donuts, avocado toast, traveler's breakfast, brioche French toast, shrimp 'n grits, the Oooey Gooey.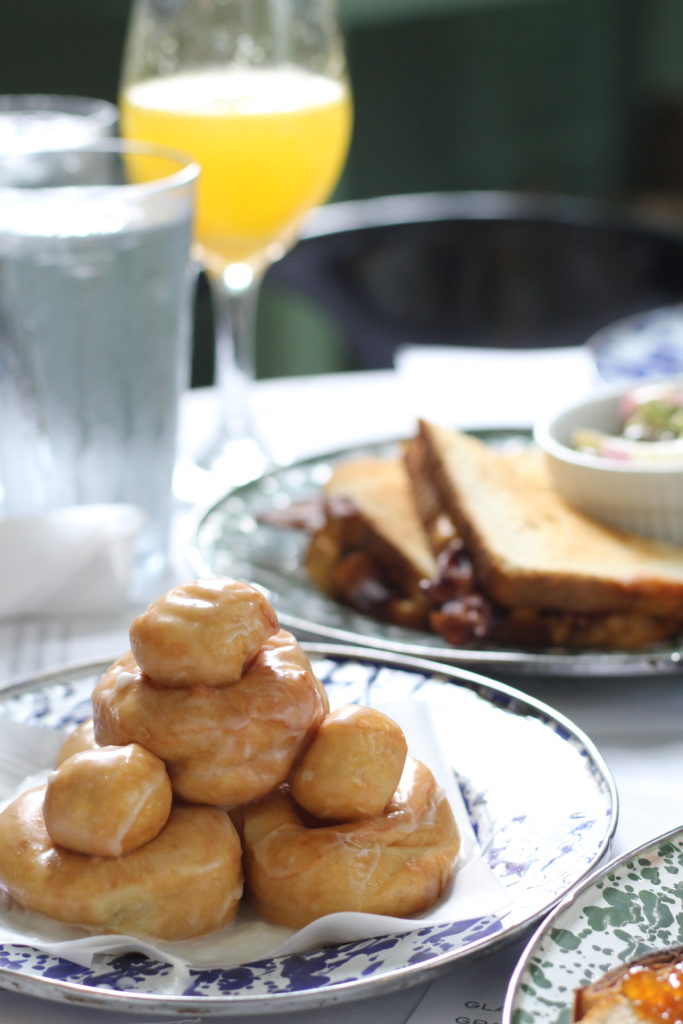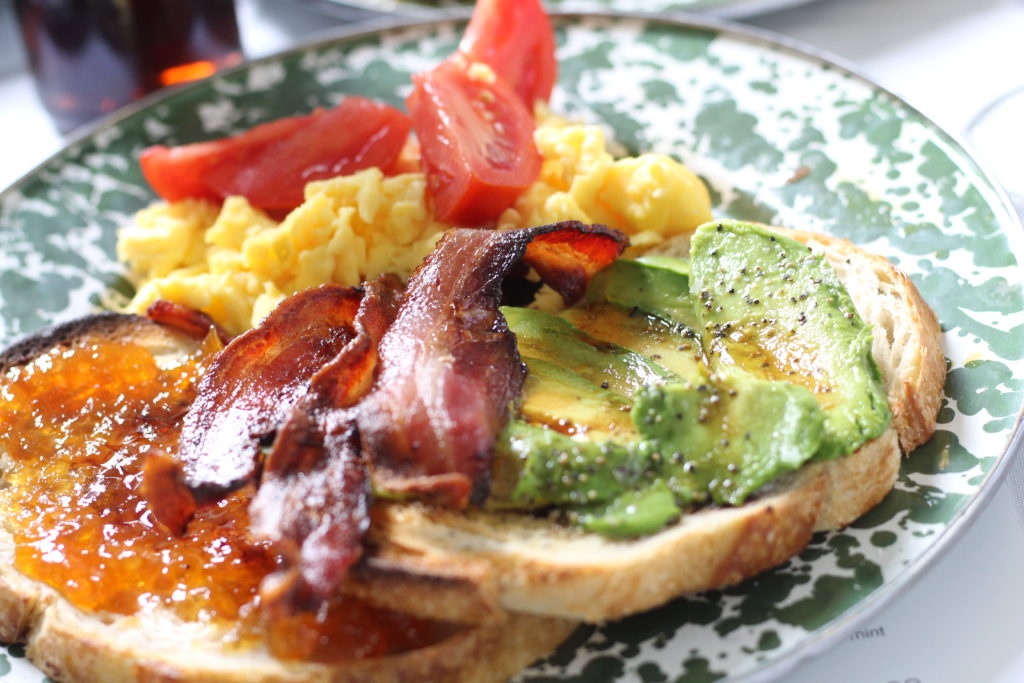 7. Lighthouse 
2555 Sea Island Pkwy
Hunting Island, SC 29920
(843) 838-2011
http://www.huntingisland.com/contact.htm
The Lighthouse is a historic fixture in Beaufort.  It was originally constructed in 1859, and it is the only lighthouse in South Carolina that's open to the public.  It's no longer an actual lighthouse, but it is open to visitors, especially those that are brave enough to climb the 167-step spiral staircase.  If you can make it to the top, you will be able to see the beautiful Atlantic Ocean.  There is a $2.00 entry fee, but it's totally worth it.