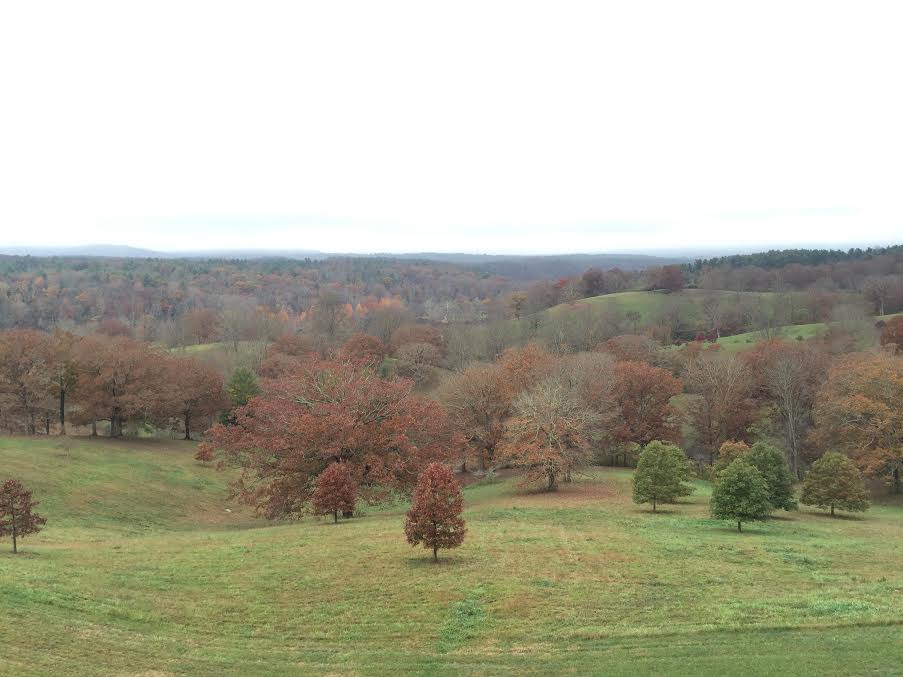 For as long as I can remember, Asheville has been on my bucket list of places to visit.  Looking at photos of the Biltmore Estate and the gorgeous mountains, I knew during the fall season we would eventually meet.  During this trip, my boyfriend joined me, and it was the perfect couples' getaway.  I highly recommend visiting during the fall.  The autumn leaves and the serene view of this darling town set the tone of an amazing trip.  Located three hours from Atlanta, Asheville is the perfect getaway for a girls' weekend, a romantic quality time, or a much-needed quick and relaxing vacay to relieve you from the stresses of everyday life. Asheville has everything for the perfect getaway.
This has lead me to compile my list of the Top 5 reasons why you should visit Asheville, North Carolina: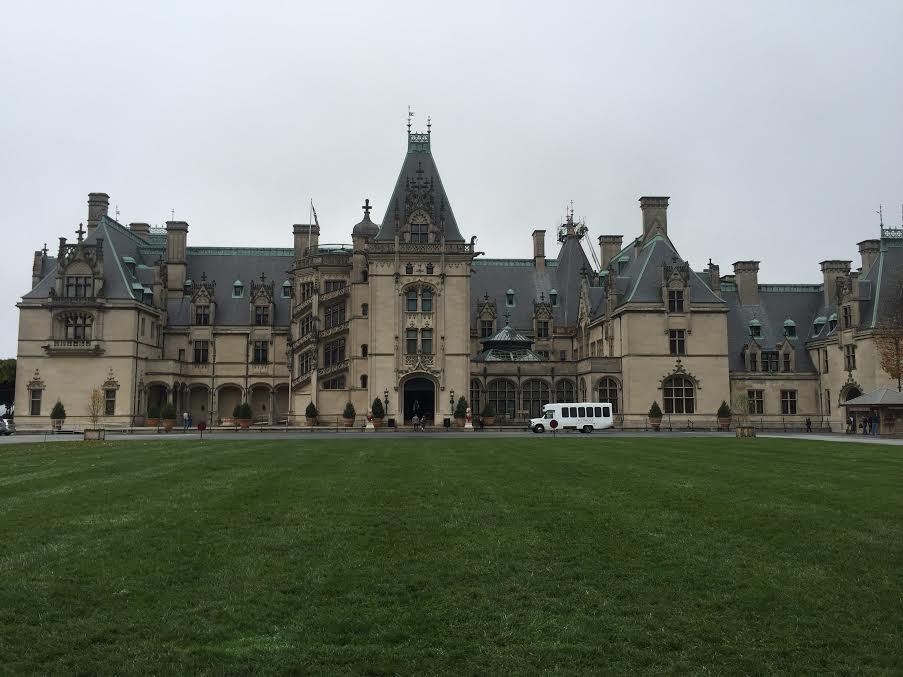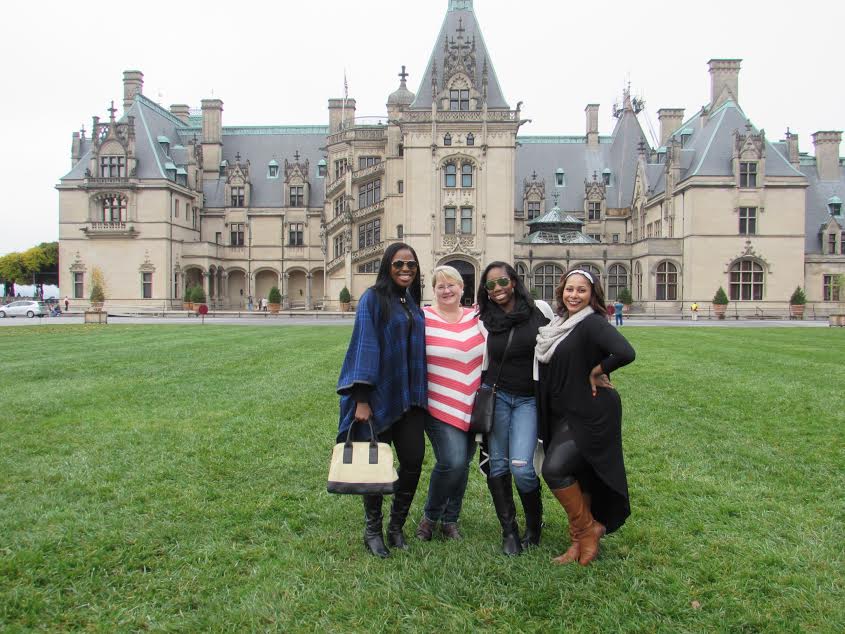 1. The Biltmore Estate Tour- George W. Vanderbilt found his ideal location for one of the largest projects America had ever seen during that time period.  Architect, Richard Morris Hunt, and landscape designer, Frederick Law Olmsted, worked together on this project.  Construction began in 1889, and the house was completed in 1895.  To say this estate is absolutely spectacular is an understatement.  This 8,000 square foot, French Renaissance-inspired mansion has 33 bedrooms, 43 bathrooms, an indoor swimming pool, bowling alley, and a gym.  It was constructed using 11 million bricks.  The estate offers daily tours.  You aren't allowed to take pictures or videos inside, which was a bummer, but it gives you even more reason to visit.  They will allow you to take photos outside on the estate.  It sets the perfect background for photos.  It's especially ideal for engagement photos, in my opinion. When I finished walking the estate, I walked over 20,000 steps according to my jawbone.  Be prepared to get some cardio in.  While visiting, they were rolling out the Christmas decorations, which will brighten this fabulous place even more along with its 65 Christmas trees.  The Biltmore Estate is America's largest house, and it's a national historic landmark.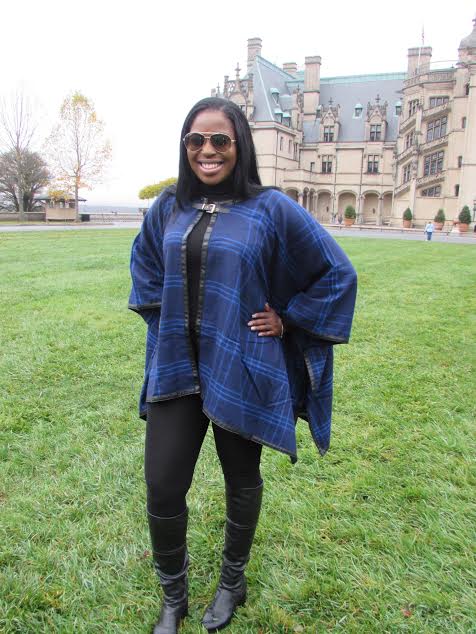 2. Dining- Asheville has you covered in the food department.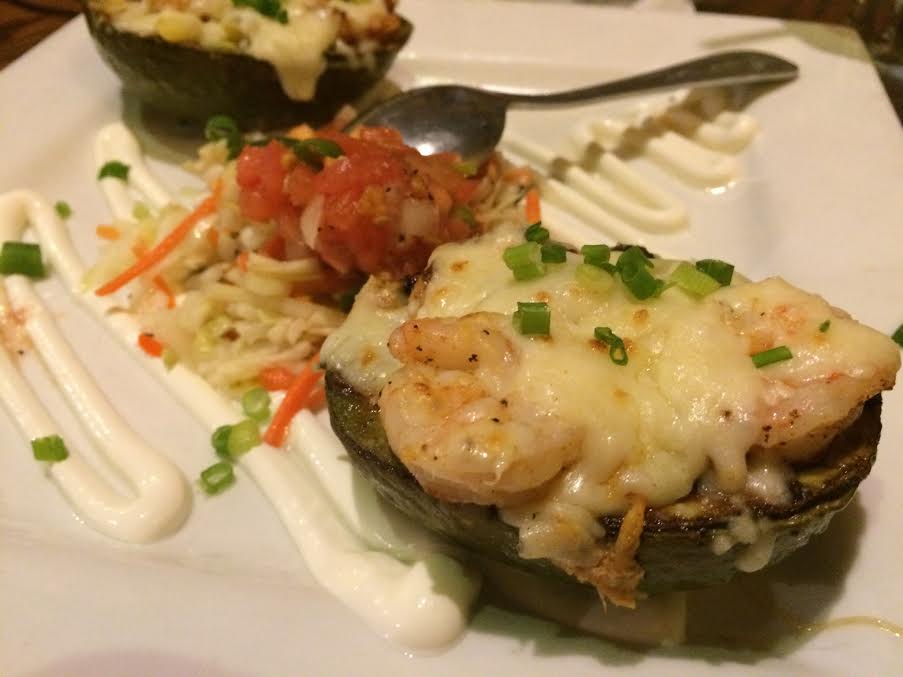 When you visit, you must try the Red Stag Grill.  This restaurant is located in the grand Bohiem Hotel.  As we dined, we enjoyed a five-course meal with delectable wine courtesy of the The Kessler Collection's "K" private wine label.  This wine was a winner!  Dinner was definitely a fall-inspired menu.  We indulged in pumpkin cheesecake, elk, and scallops!  The wine was a match made in Heaven.  I was stuffed after dinner.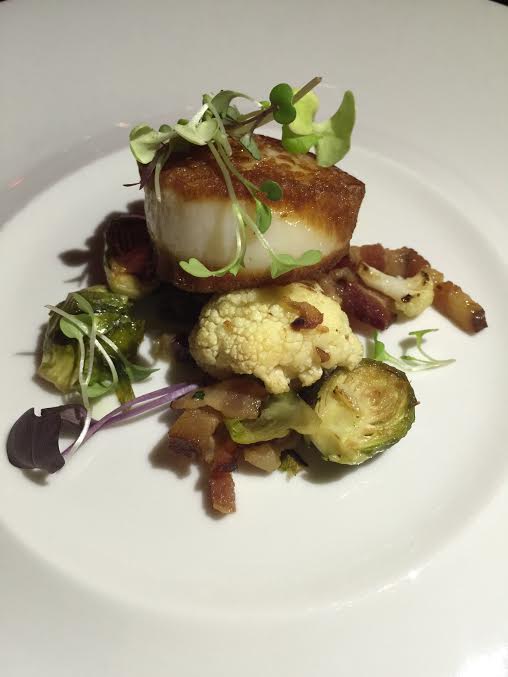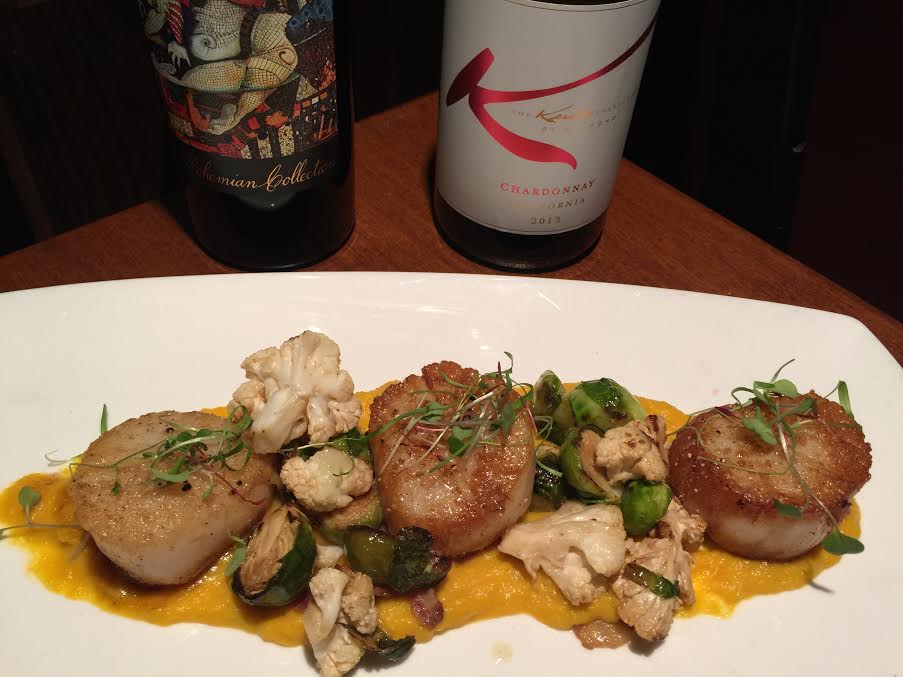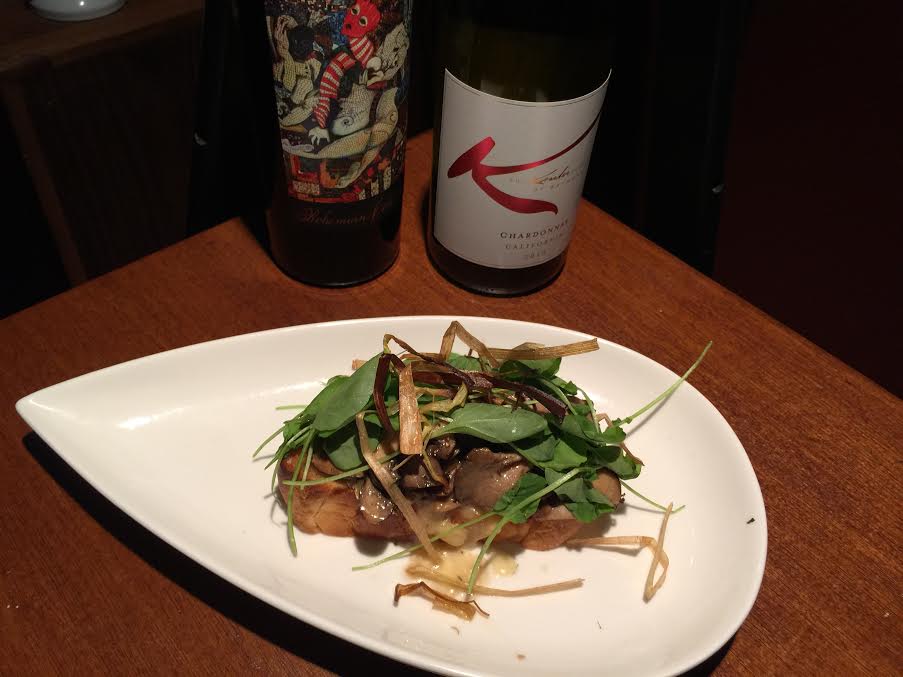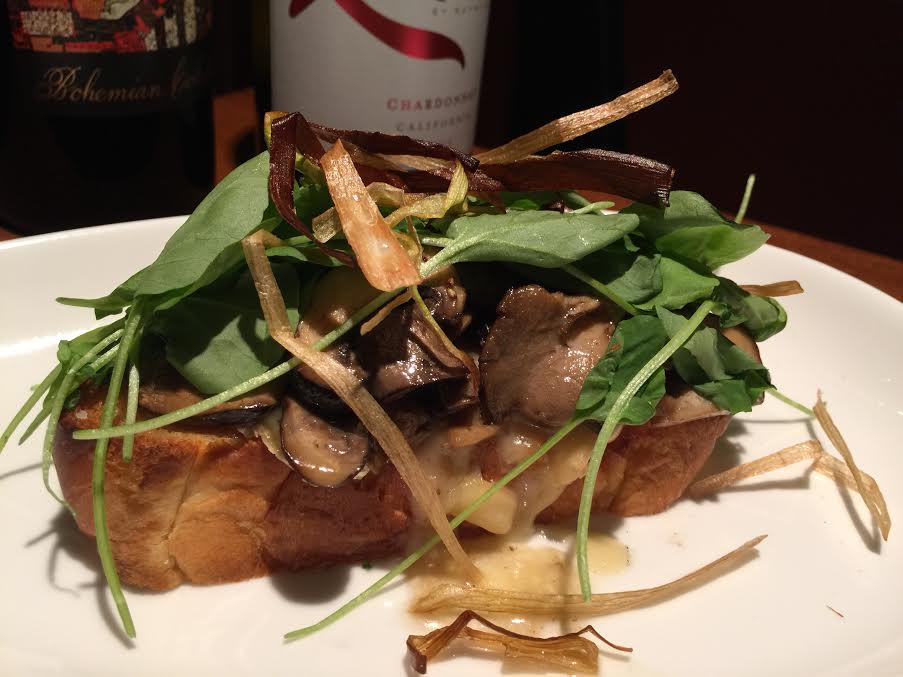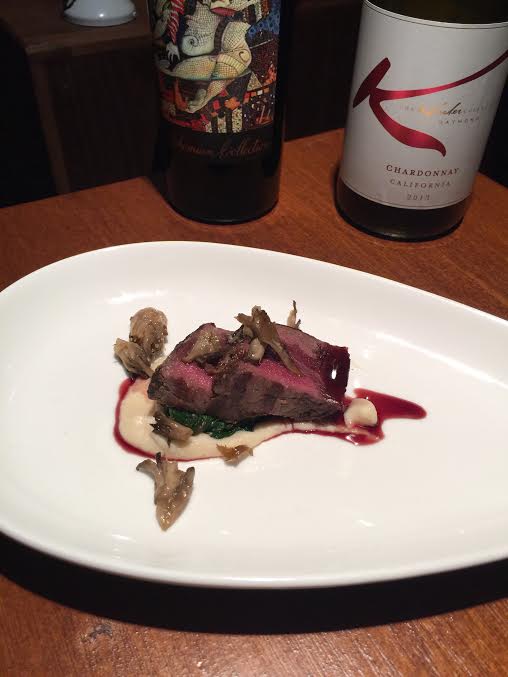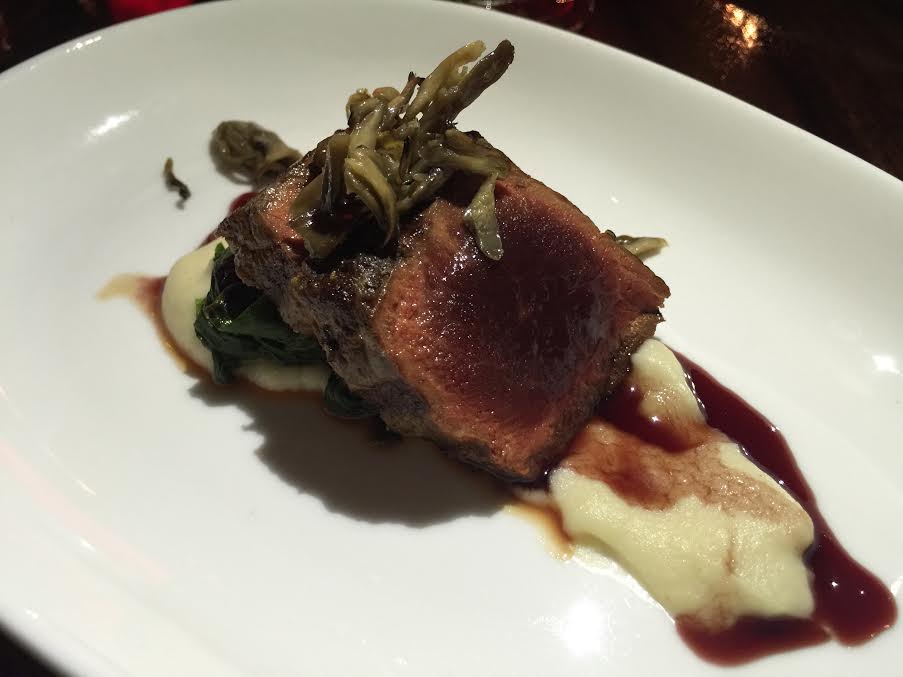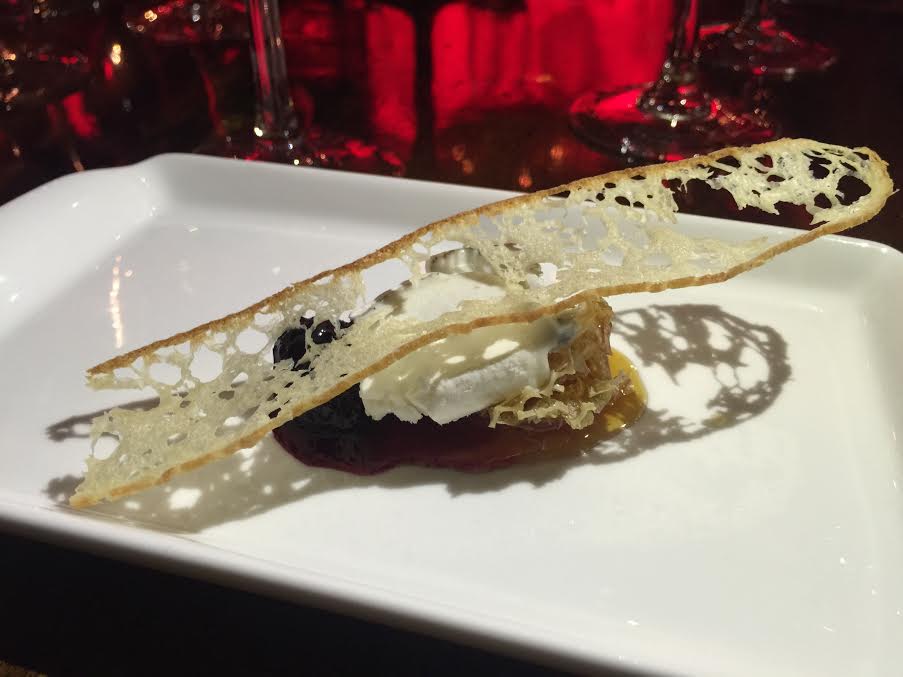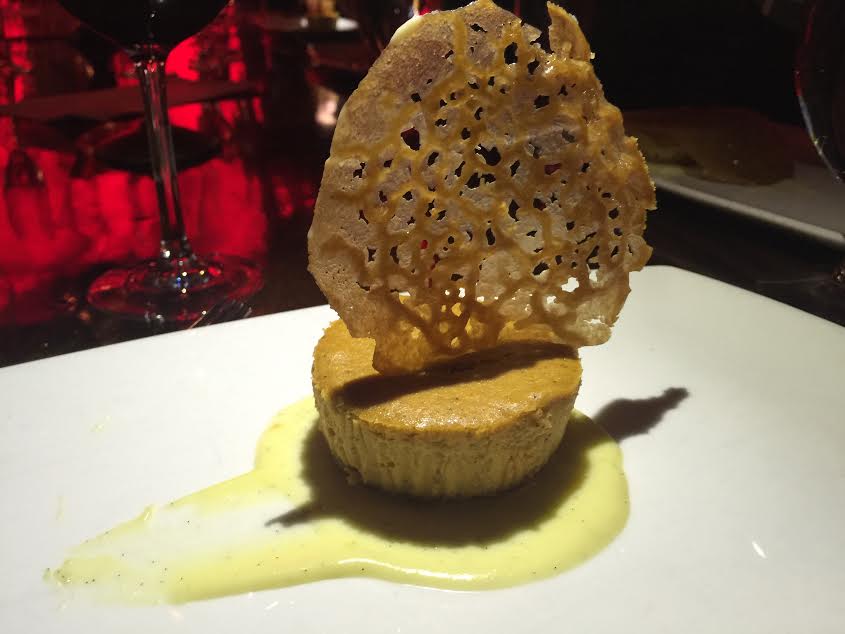 My boyfriend, who is 6-4, on the other hand, wasn't so full.  So off to Ruth's Chris we went.  It was very convenient.  It was less than a seven-minute walk from Red Stag Grill.
When we arrived, they were 20 minutes from closing.  I was hesitant, but the hostess was very friendly and extremely welcoming despite our late arrival.  Our server was the best!  There is nothing better than a person who loves their job and the people who dine at their establishment.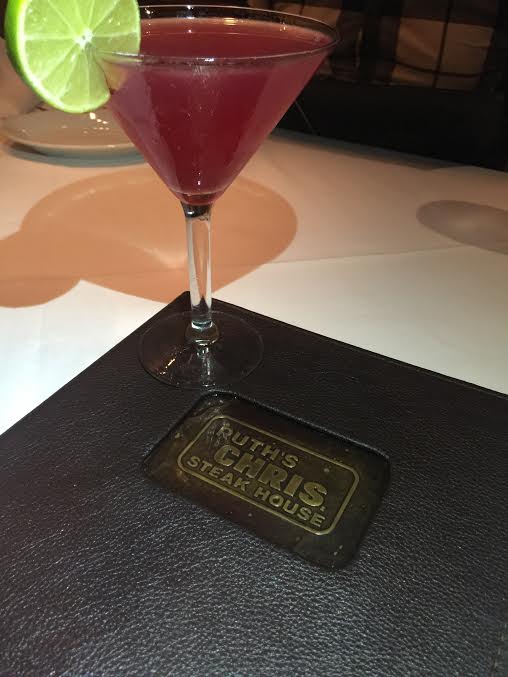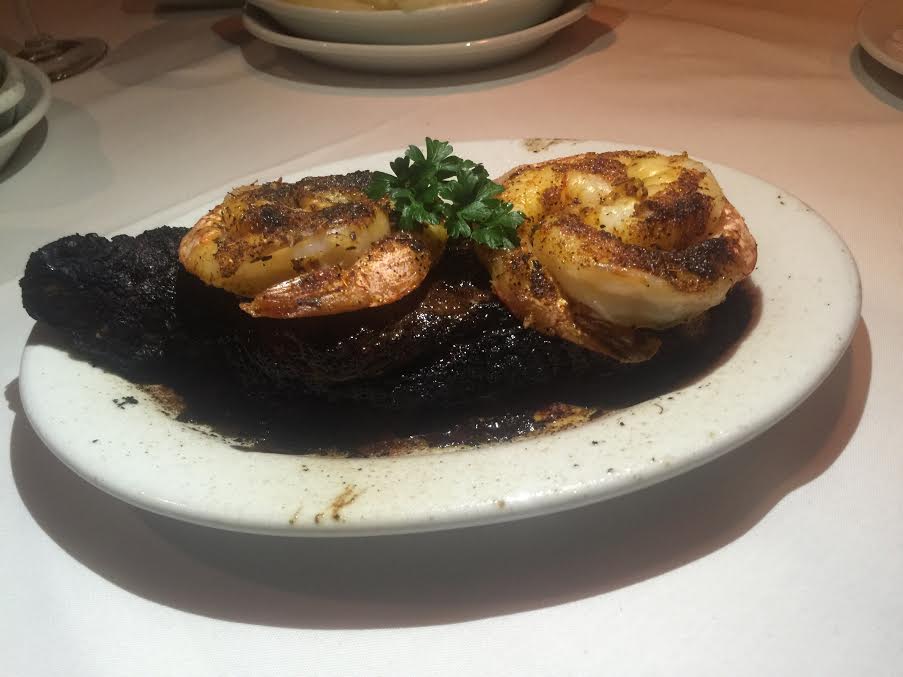 After dinner we went to a bar for a fun-filled night of drinking.  I don't know about you, but after a night of drinking the only thing on my is a delicious meal. On our final day, prior to hitting the road and fighting hangovers, we dined at The Corner Kitchen.  Let me start off by saying that the food was amazingly, home-cooked and comforting.  It was just what I needed. I loved their hot, buttery biscuits, fresh lox, and tasty corn beef hash.
Everyone knows brunch is my favorite time of day.  But breakfast will always be queen.  So we dined at The Corner Kitchen. This restaurant was previously a home.  As a restaurant, it is quite cozy and extremely welcoming.  It's almost impossible to go wrong with a place with such great reviews.  The Corner Kitchen hosted POTUS and FLOTUS in 2010.  Anywhere that Michelle Obama has dined is an automatic must-try on my list.  Not only did I have the opportunity to dine, but I actually had a chance to sit where she sat and enjoyed the same breakfast that she had during her visit.  I was so excited!  I mean, the First Lady of the United States is my Shero.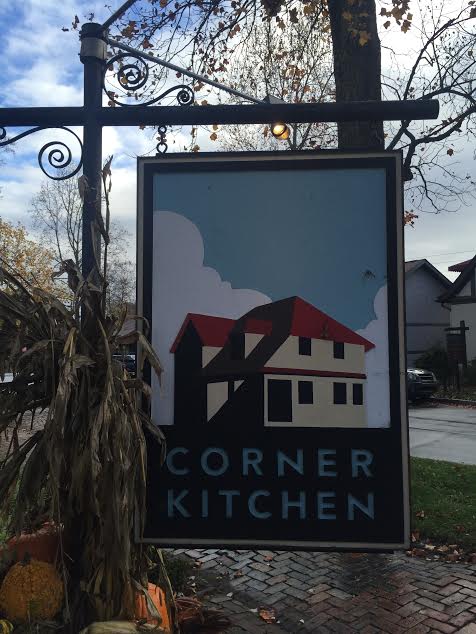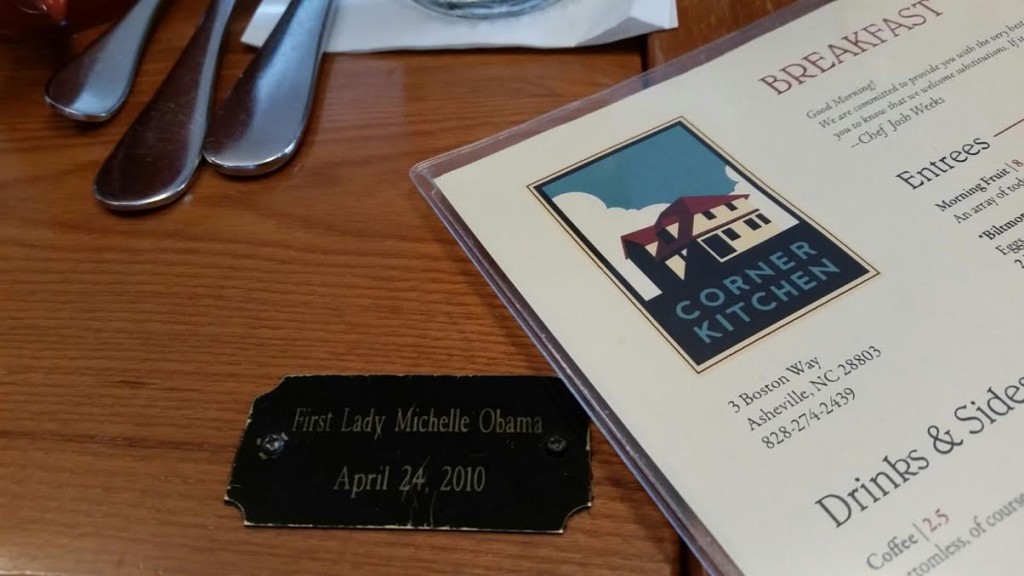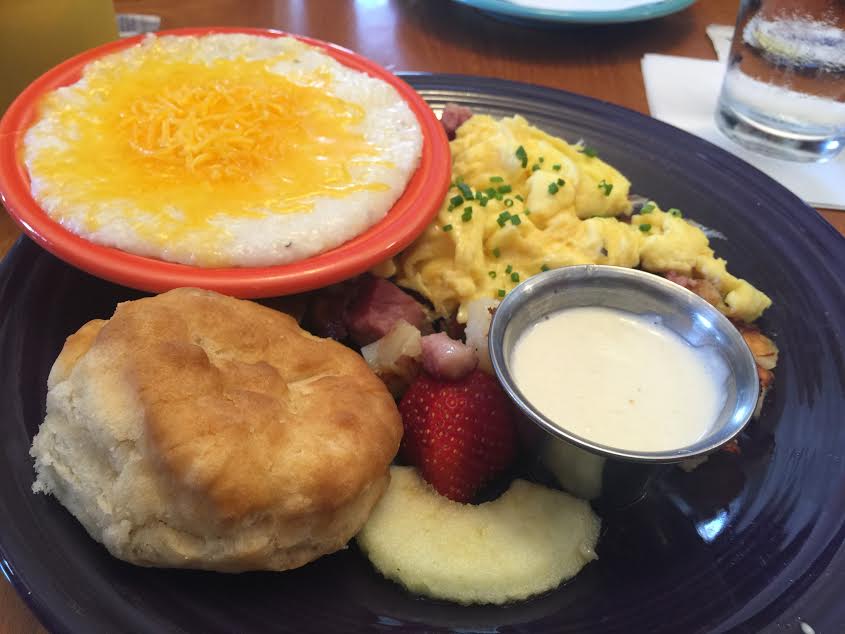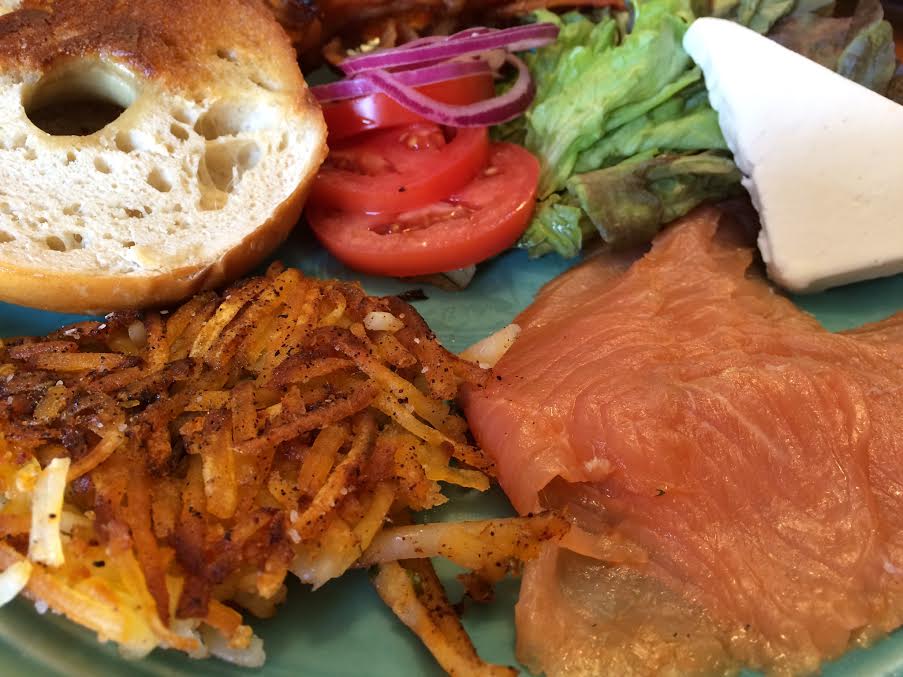 3. Lodging: When you visit Asheville, you will notice that the lodging is superb.  You will definitely have plenty of choices. When I visited, I stayed at The Grand 
Bohemian Hotel and The Doubletree Asheville. 
You're going to be obsessed with The Grand Bohemian.  This luxurious hotel's concept has music and art.  Throughout the hotel, each piece of original art has a unique story. This hotel, in my opinion, is a gorgeous art gallery.  And what I loved most was the chic decor and the location. It's located in the heart of Asheville, which means it's walking distance for shopping and 
multiple restaurants. I'm a huge fan of anything and 
everything tufted. 
The bedrooms offer plenty of space, and the bathtubs are large and inviting.  From the moment you walk into the hotel, you will feel the vibe and the upbeat energy.  The hotel offers a full spa, fitness center, 
free Wifi, and it's pet friendly.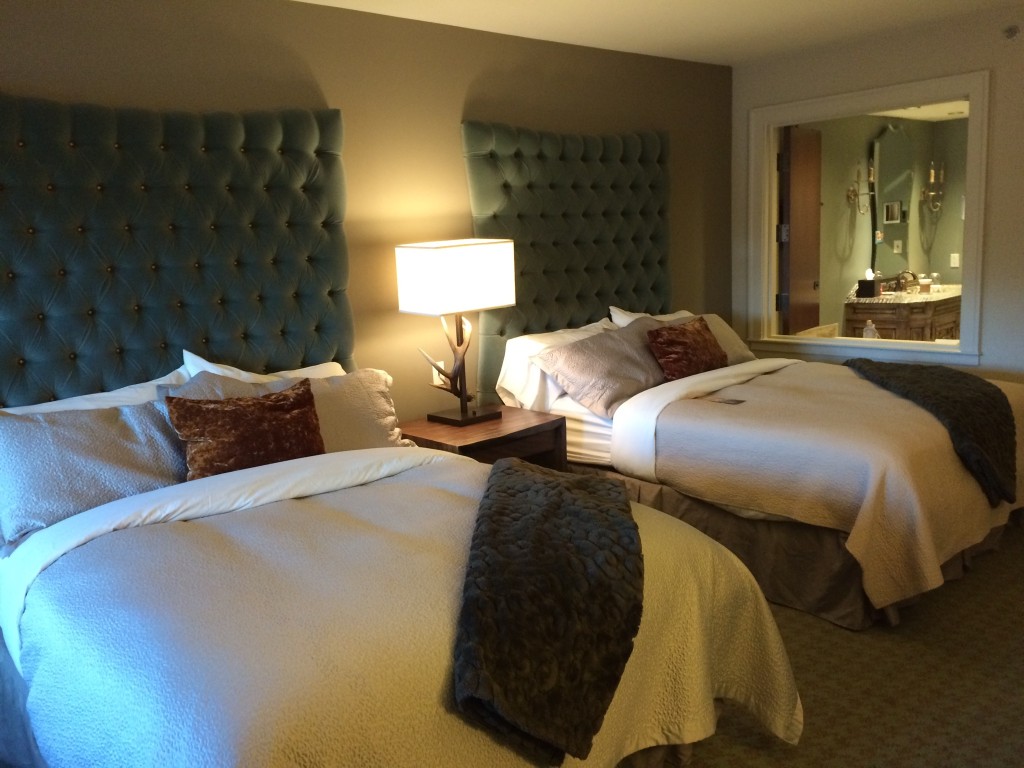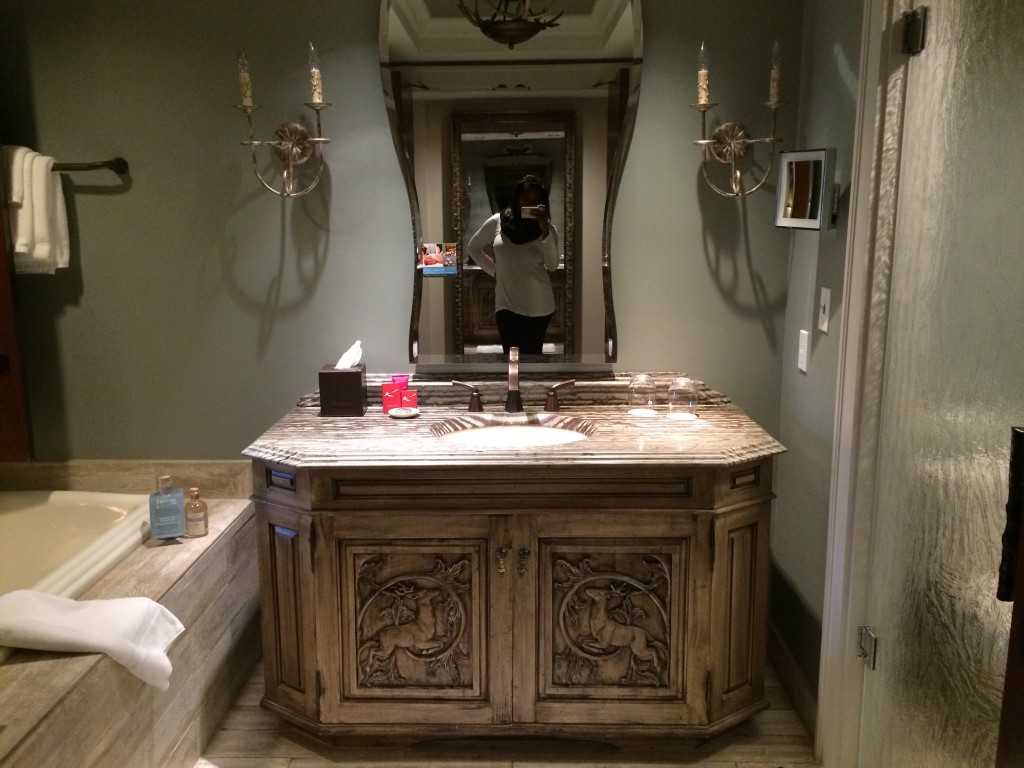 The Doubletree Asheville's decor isn't as modern as The Grand Bohemian.  However, they have recently renovated it. I loved it, and you will as well.  From the moment you walk in and you 
smell those fresh baked hot chocolate chip cookies, you know it's going to be a good stay.  As you walk towards the elevators, the walls 
are filled with so much history of Asheville and The Biltmore.  The rooms are very comfortable and very spacious. This hotel offers an indoor pool and hot tub.  The rooms come equipped with 
microwave and refrigerator.  They offer complimentary Wifi, and they are pet friendly also.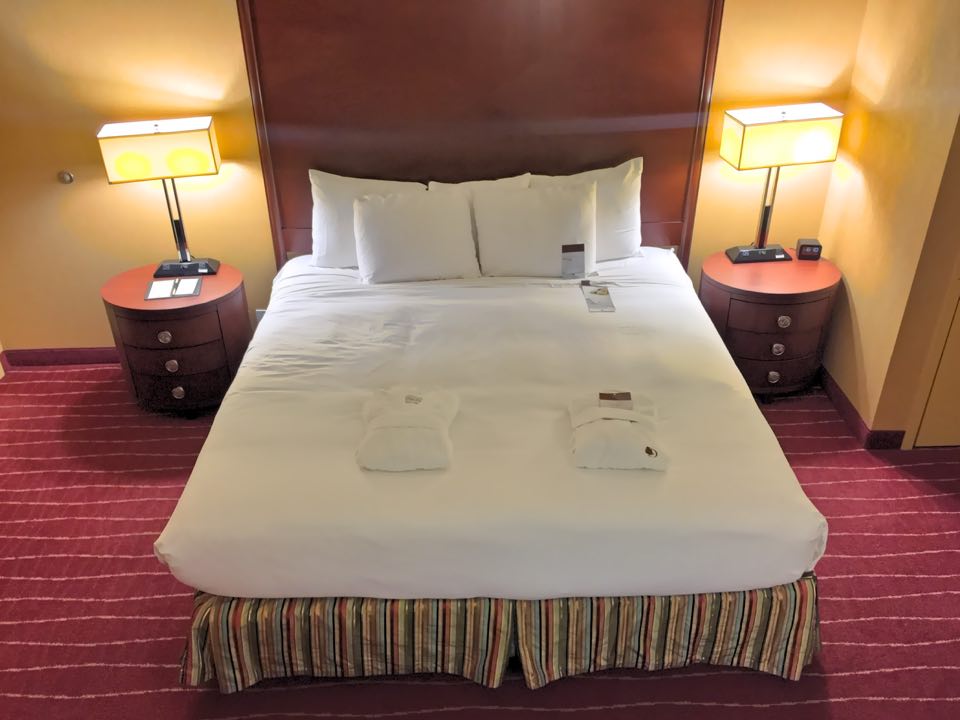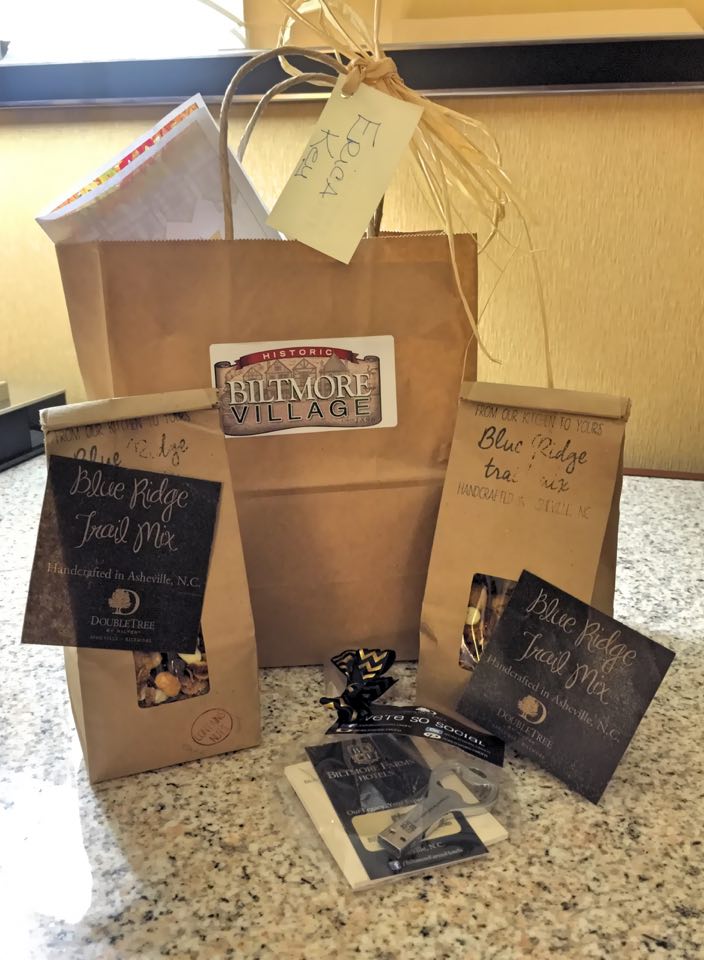 If you would prefer more homey accommodations, I highly recommend a bed and breakfast.  They are super cozy, and the ones we viewed in Asheville were very luxurious. Some of the bed and breakfast locations started as low at $150 a night.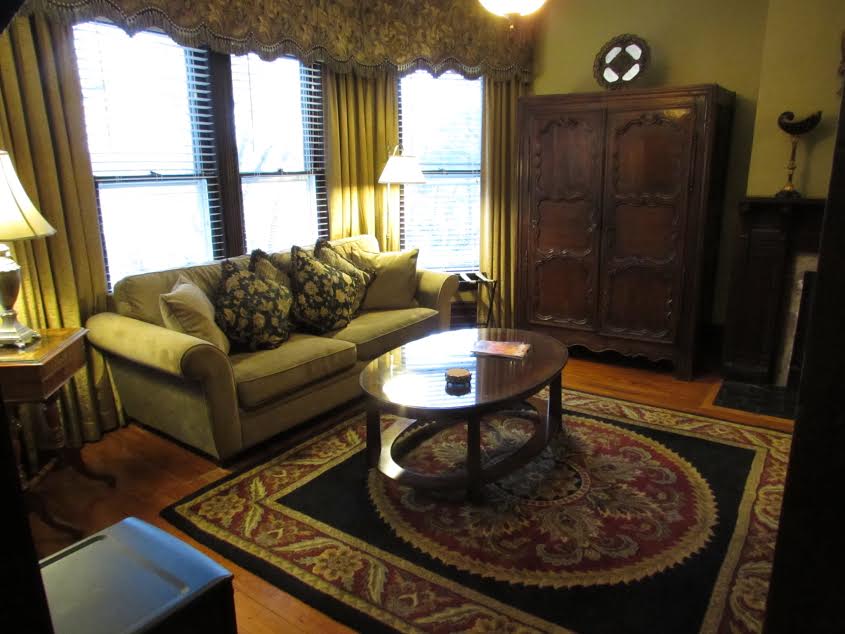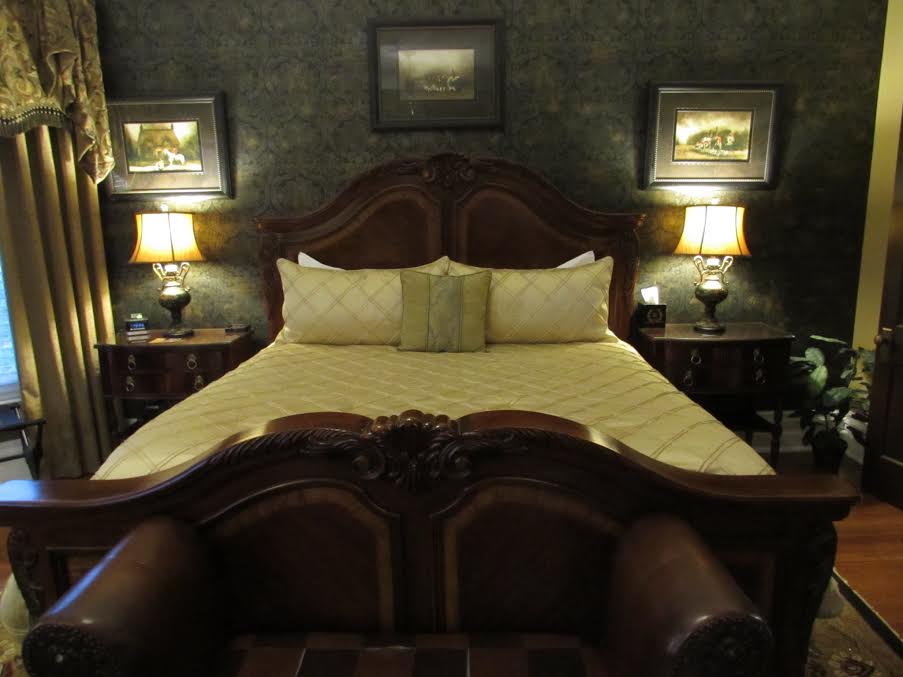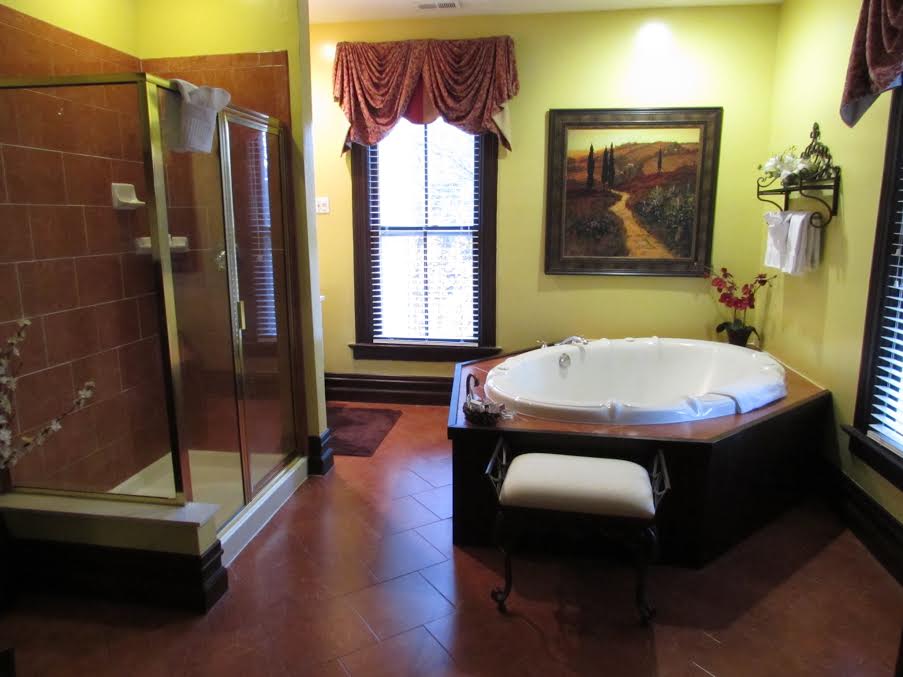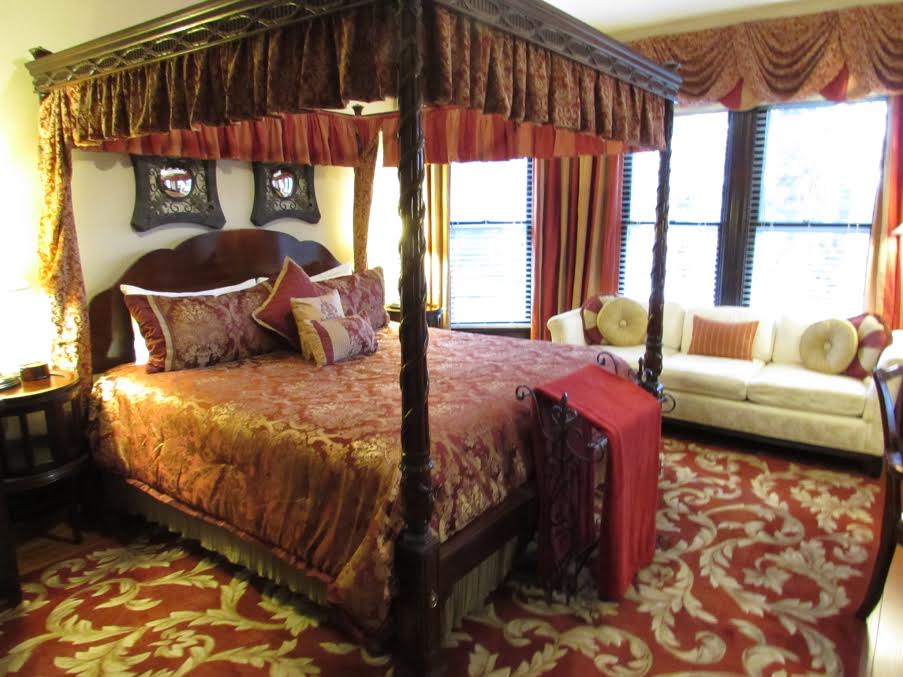 4. The Views:  As you are driving to Asheville and when you arrive, you'll be captivated by the gorgeous views of mother nature. The views are so serene and peaceful.  You'll have a great view of the Blue Ridge Mountains, gorgeous skies, and various waterfalls.  There are plenty of places for you to hike and bike to see more of what Asheville has to offer.I don't know about you, but it put me in a great space after being in the outdoors.  Here
is a guide of some of the best places to stop and catch the best views. 
http://www.romanticasheville.com/BlueRidgeParkway.htm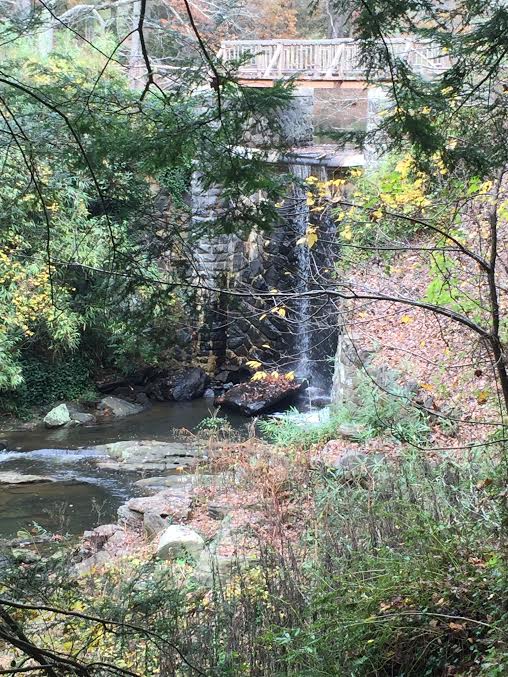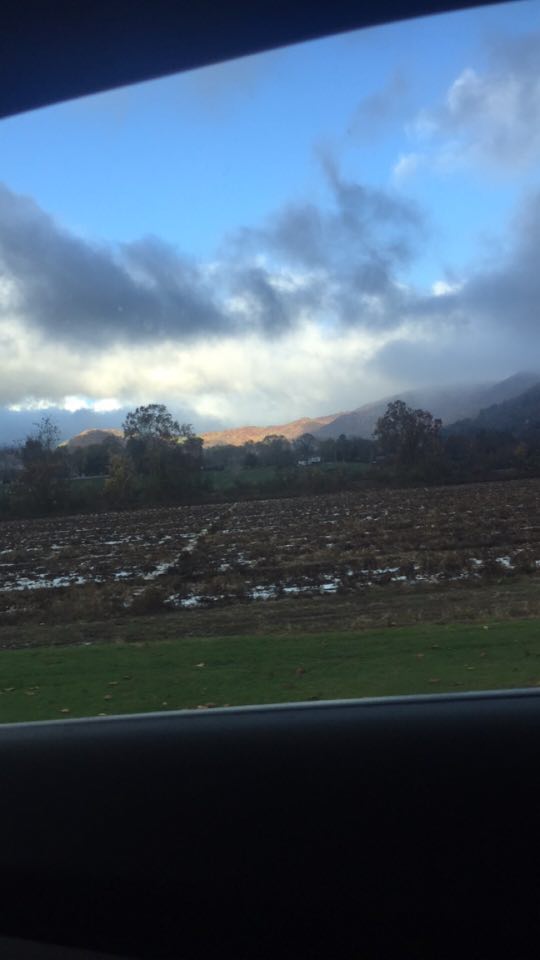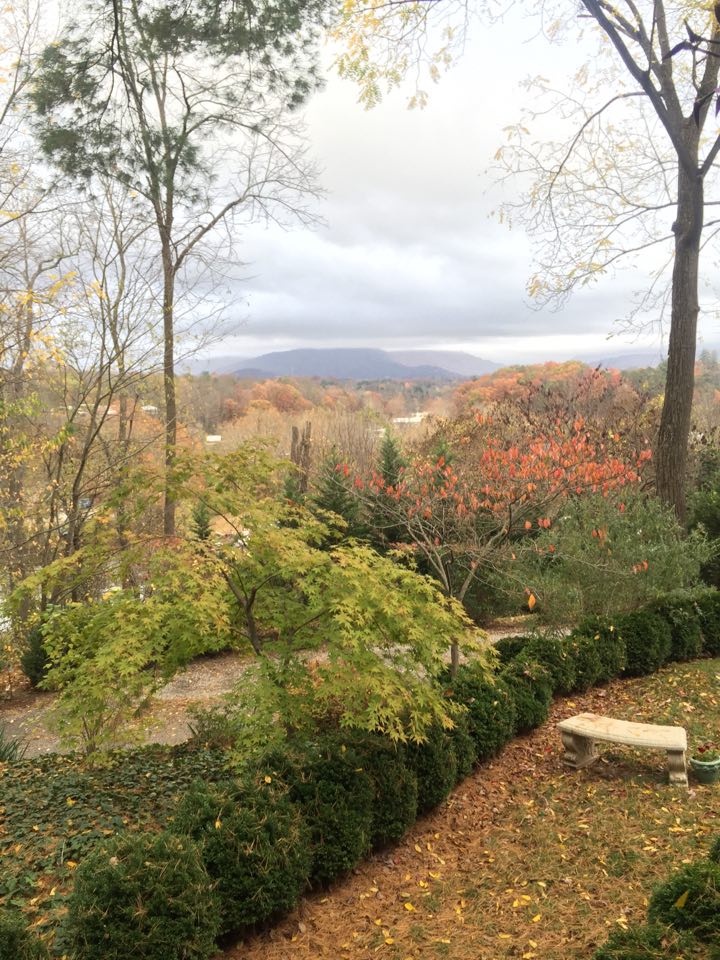 Shopping and Spa:  Shopping has always been considered a sport in my book.  If you love shopping as much as I do, then you will have no problems in Asheville.  They have Biltmore Village and my personal favorite, Asheville Outlet Malls.  No matter which designer you prefer, you will find whatever you are looking for between either one of these. There are a variety of spas in Asheville. You have Poseidon Spa in The Grand Bohemian Hotel.  And the spa at the Inn on Biltmore Estate.  I can't think of a better place to enjoy some rest and relaxation. I had a great time. It was everything I thought it would 

be and more.  It's an easy drive, and when you arrive, you will see how worth this trip really is. 

Add this to your bucket list for your upcoming yea.  You are going to thoroughly enjoy it.