Who doesn't love a great smoothie? With this incredibly warm summer heat we have happening in Atlanta, a pomegranate smoothie has become my current refreshing way to start my day or to help me refuel after a workout. This recipe is super simple to make, absolutely delicious and perfect for everyone in the family including the little ones. Keep reading to see how to make this delicious sweet treat.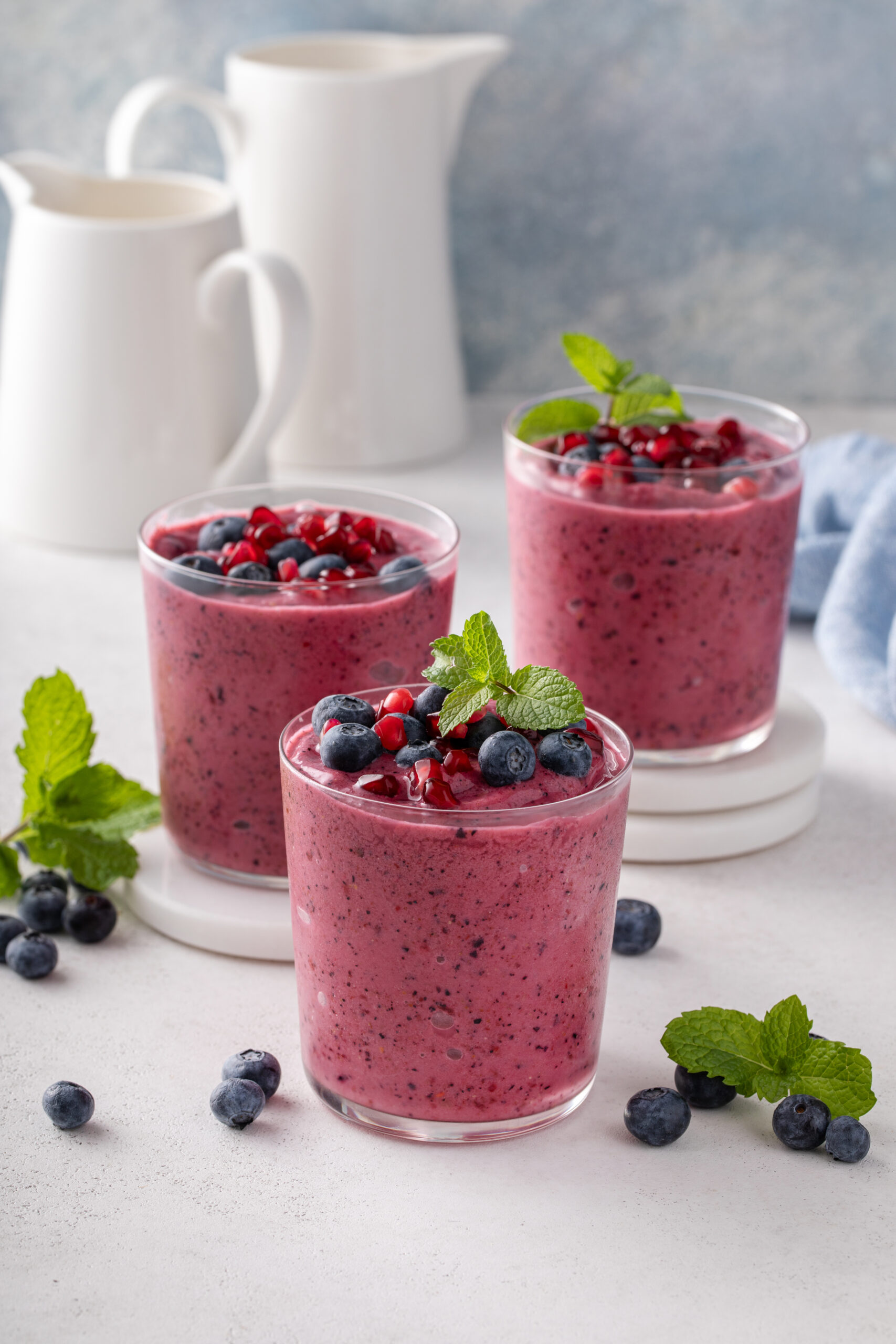 If you love this recipe you might also LOVE this smoothie recipe as well! Trust me the entire family will love them!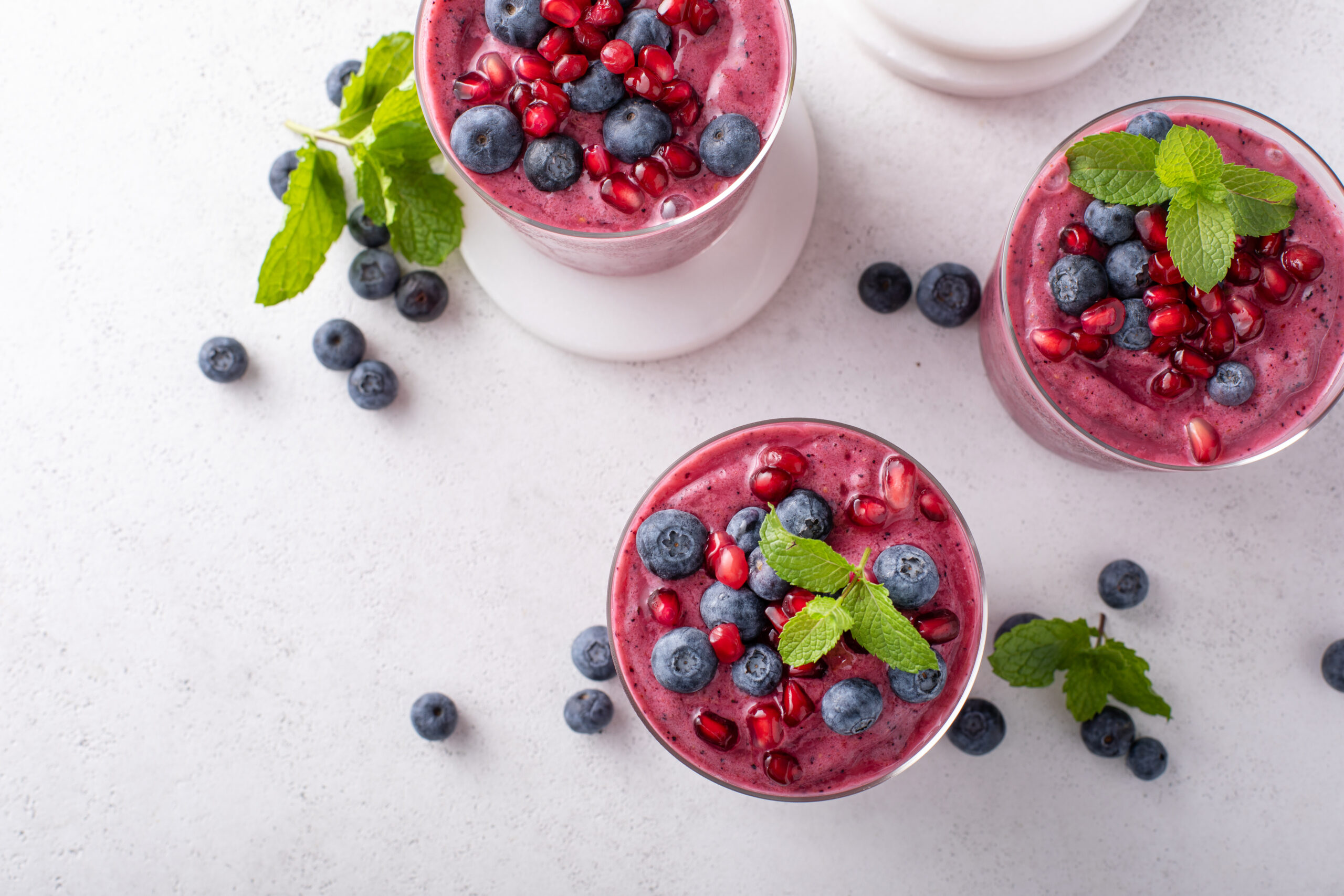 Pomegranate Berry Smoothie
INGREDIENTS
1 cup pomegranate juice
3 mint leaves 
1 cup mixed berries (such as strawberries, raspberries, or blueberries)
1 ripe banana
1/2 cup plain yogurt (you can use Noosa yogurt for a creamier texture)
1 tablespoon honey (optional, for added sweetness)
Ice cubes (optional, for a chilled smoothie)
INSTRUCTIONS
Start by adding the pomegranate juice to your blender.
Add the mixed berries to the blender. If you're using larger berries like strawberries, you can chop them into smaller pieces before adding.
Peel the ripe banana and break it into chunks. Add the banana chunks to the blender.
Pour in the plain yogurt.
If you prefer a sweeter smoothie, you can add a tablespoon of honey to the blender.
If you'd like a chilled smoothie, you can add a handful of ice cubes to the blender as well.
Secure the blender lid tightly and blend all the ingredients together until smooth and creamy.
If needed, you can pause and scrape down the sides of the blender to ensure everything is well incorporated.
Once the smoothie reaches your desired consistency, taste it and adjust the sweetness by adding more honey if needed.
Garnish with pomegranate seeds, blueberries and mint. 
Pour the smoothie into glasses and serve immediately.
Enjoy!
One of the things I love about this recipe is that it is six simple ingredients are all you'll need. You can make it as simple as you want (using frozen berries, or if you want to prepare fresh berries those work as well) You can also make these ahead of time and prep everything by freezing them ahead of time so they are ready to grab and make in the morning. This kid- friendly, portable delicious sweet treat is sure to brighten your day in minutes.
I cannot wait for you to try this delicious sweet treat! If you do be sure to tag me on Instagram or let me know if you loved it in the comments below!
SAVE NOW, MAKE LATER: