Hi, friends and Happy National Ice Cream Month! I was recently introduced to I Love Ice Cream Cakes, and now can't get enough of their variety of frozen desserts. They're my new go-to for celebrations (or the random Tuesday). I grabbed the OREO Ice Cream Cake from my local Walmart, but you can find their ice cream cakes at most major grocery stores in the Bakery freezer case.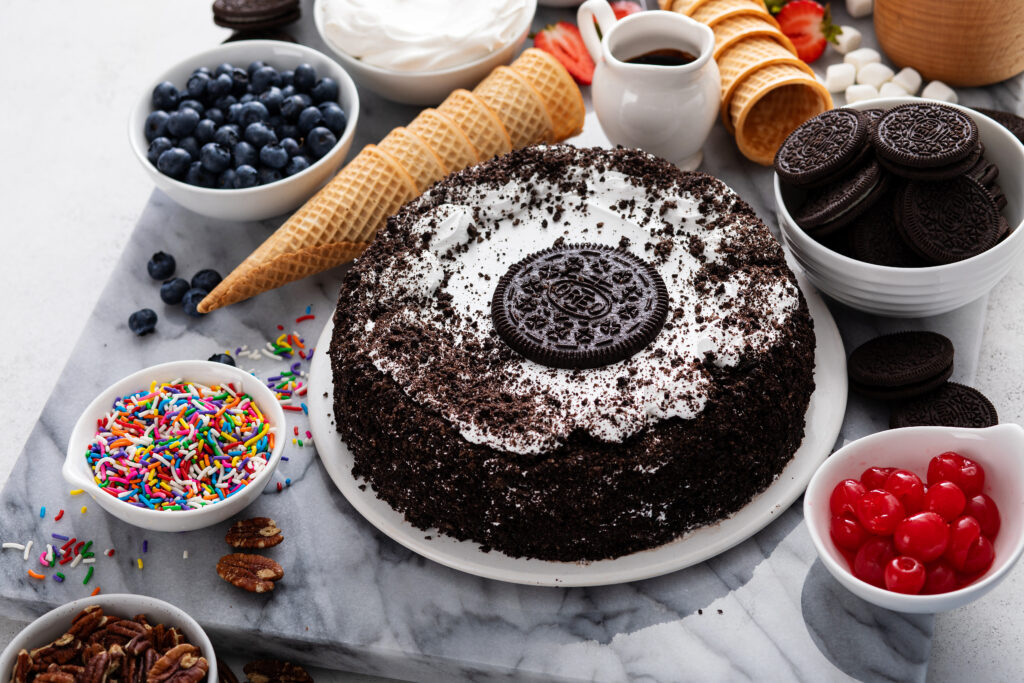 From OREO, to the Carvel Ice Cream Cakes loaded with those famous crunchies, to their Reese's Ice Cream Cake featuring chunks of the fan favorite chocolate/peanut butter treat, you can't go wrong.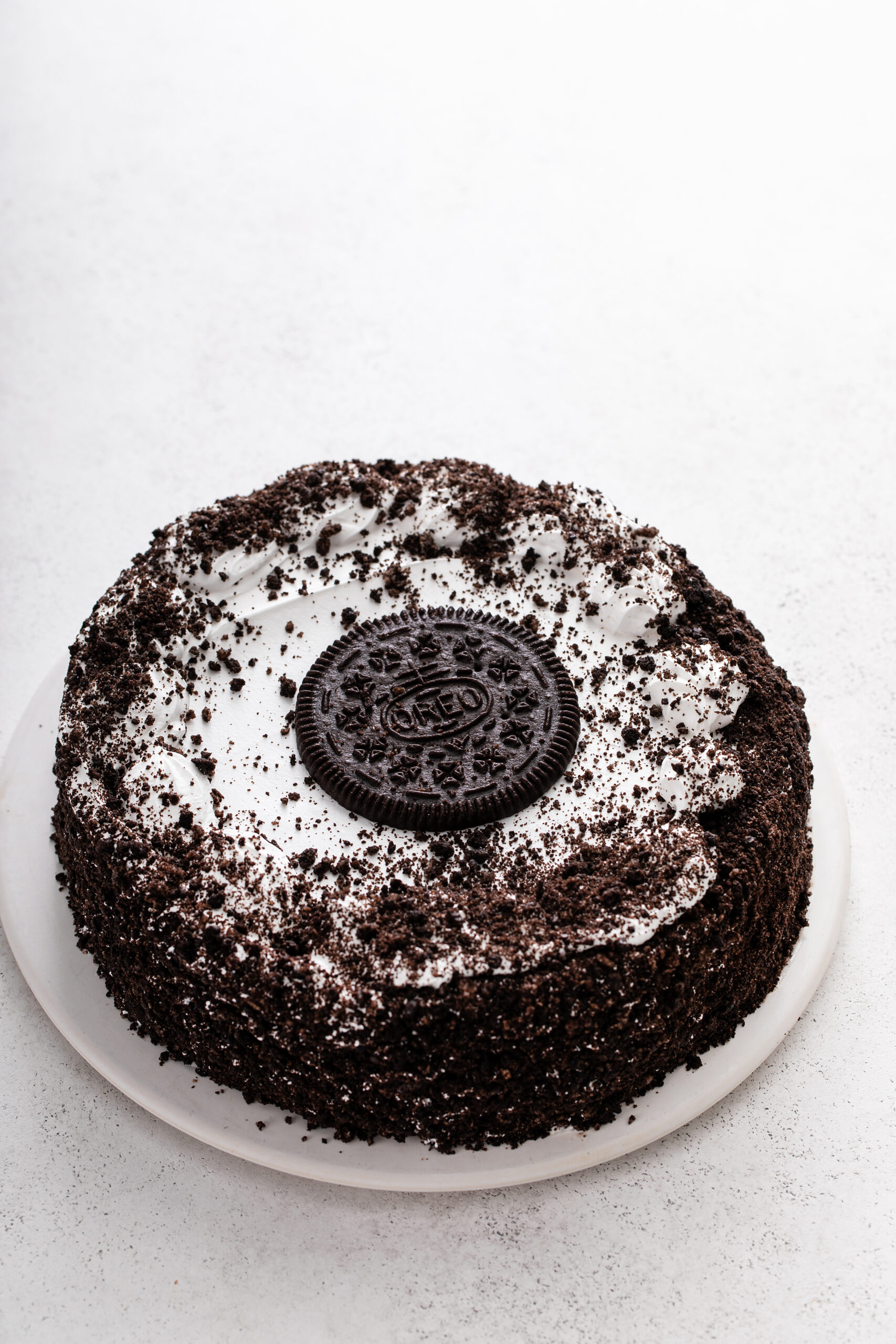 OREO ICE CREAM CAKE BOARD
INGREDIENTS
1/4 cup blueberries
Whipped cream
1/4 cup sprinkles
6 ice cream cones sugar cones
4 Oreos
4 Oreos, crumbled
1/4 cup cherries
1/4 cup marshmallows
1/4 tablespoons chocolate syrup
1/4 cup diced strawberries
1/4 cup chopped pecans
1/4 cup chocolate chips
INSTRUCTIONS
Arrange all ingredients on board.
Serve immediately.
Enjoy!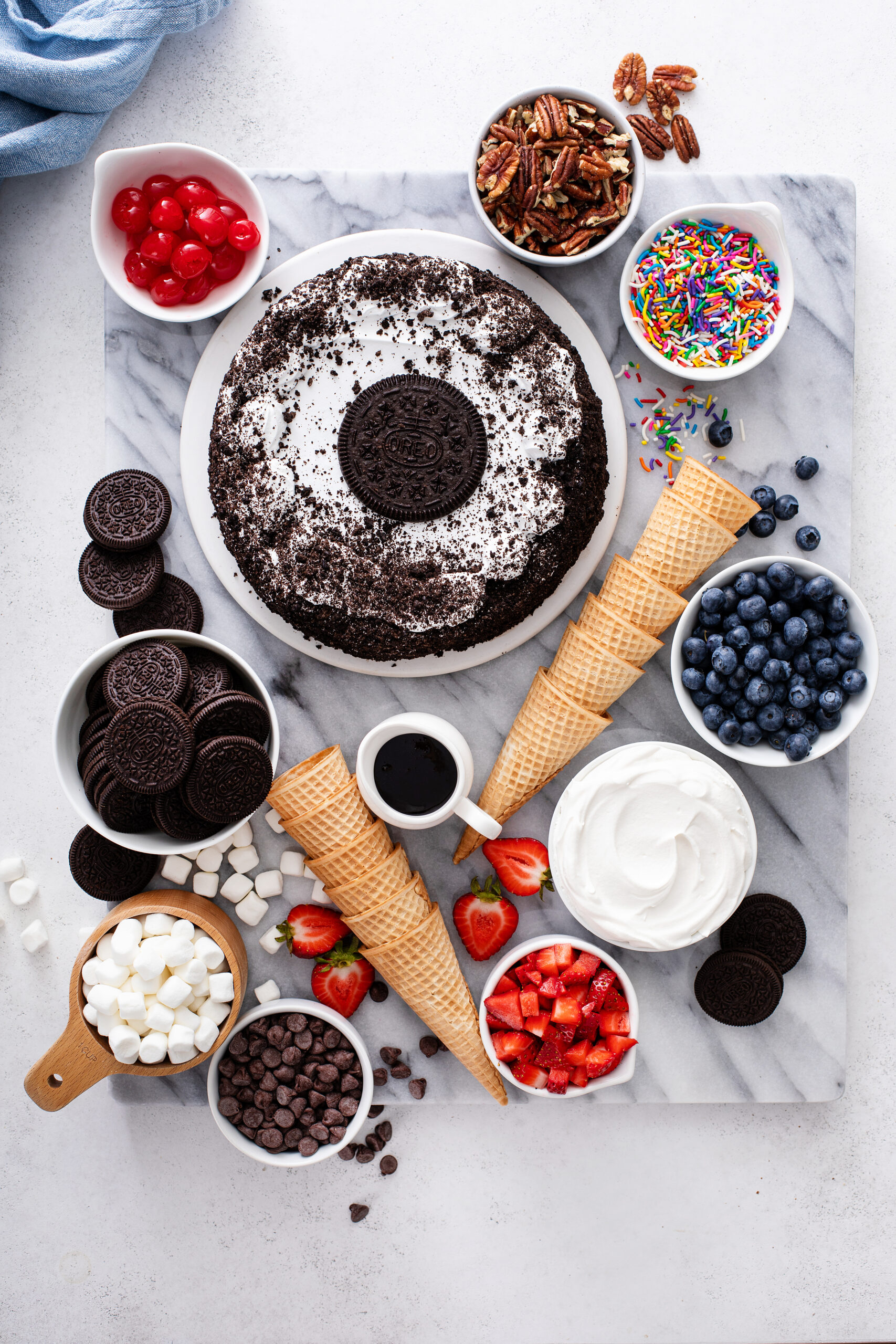 I created this "wow" factor ice cream cake board to really showcase the cake. It's all so delish, my tastebuds did a little dance at first bite! The festive look, along with layers of vanilla ice cream blended with OREO cookies and whipped icing on top make the cake the star of the show. All you need are a few simple additions to take this dessert board to the next level! What are you waiting for? Head on over to ILoveIceCreamCakes.com to find one near you!
SAVE NOW, MAKE LATER: