Question for you: Have you ever met a perfect strawberry smoothie? You see, when it comes to smoothies they aren't always easy to throw together. And if you do throw them together they don't always taste the way you want them too. They aren't perfect in texture or perfectly sweet sometimes- until now. I am sharing the perfect easy strawberry smoothie recipe that is literally 4 ingredients and just under 5 minutes from start to finish to make. Curious how to make it? Keep reading for this delicious recipe.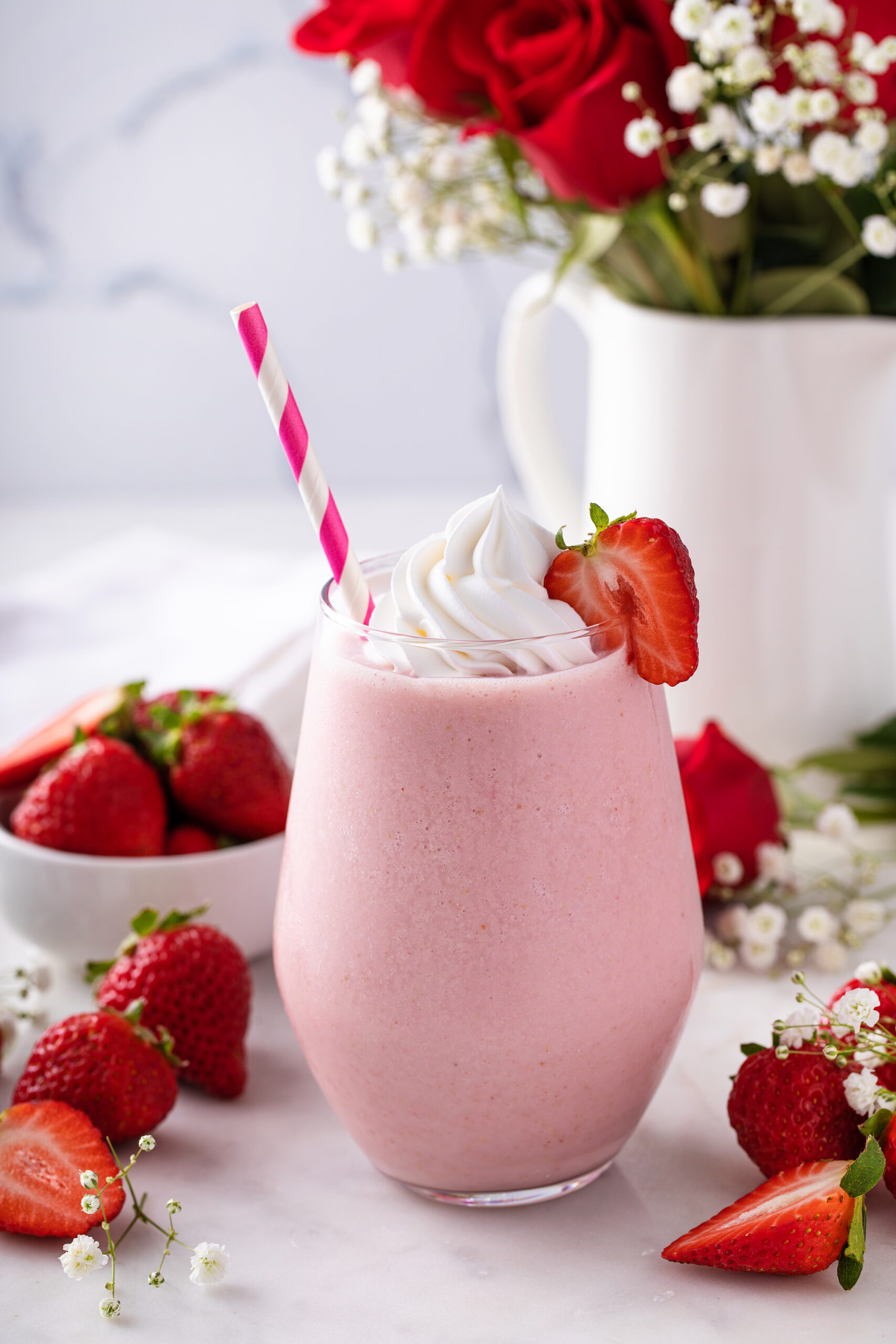 First things first, here's what you'll need to make this strawberry smoothie! Trust me this will become your newest obsession!
Frozen strawberries: You can use fresh, but frozen always works best and are always available to find at your local grocery store.
Milk: You need just the right amount of liquid in a smoothie to get it to blend. Not enough and the blender gets stuck (the worst!), and too much it tastes milky. You can also use non-dairy (see below).
Honey: Adding a hint of honey brings out the sweetness in the strawberries. This will help sweeten the smoothie easily.
Vanilla Extract: This is my secret weapon. Vanilla is a delicious ingredient that can give variety to your smoothies and take them to the next level. Trust me – you will NEVER not use vanilla after this!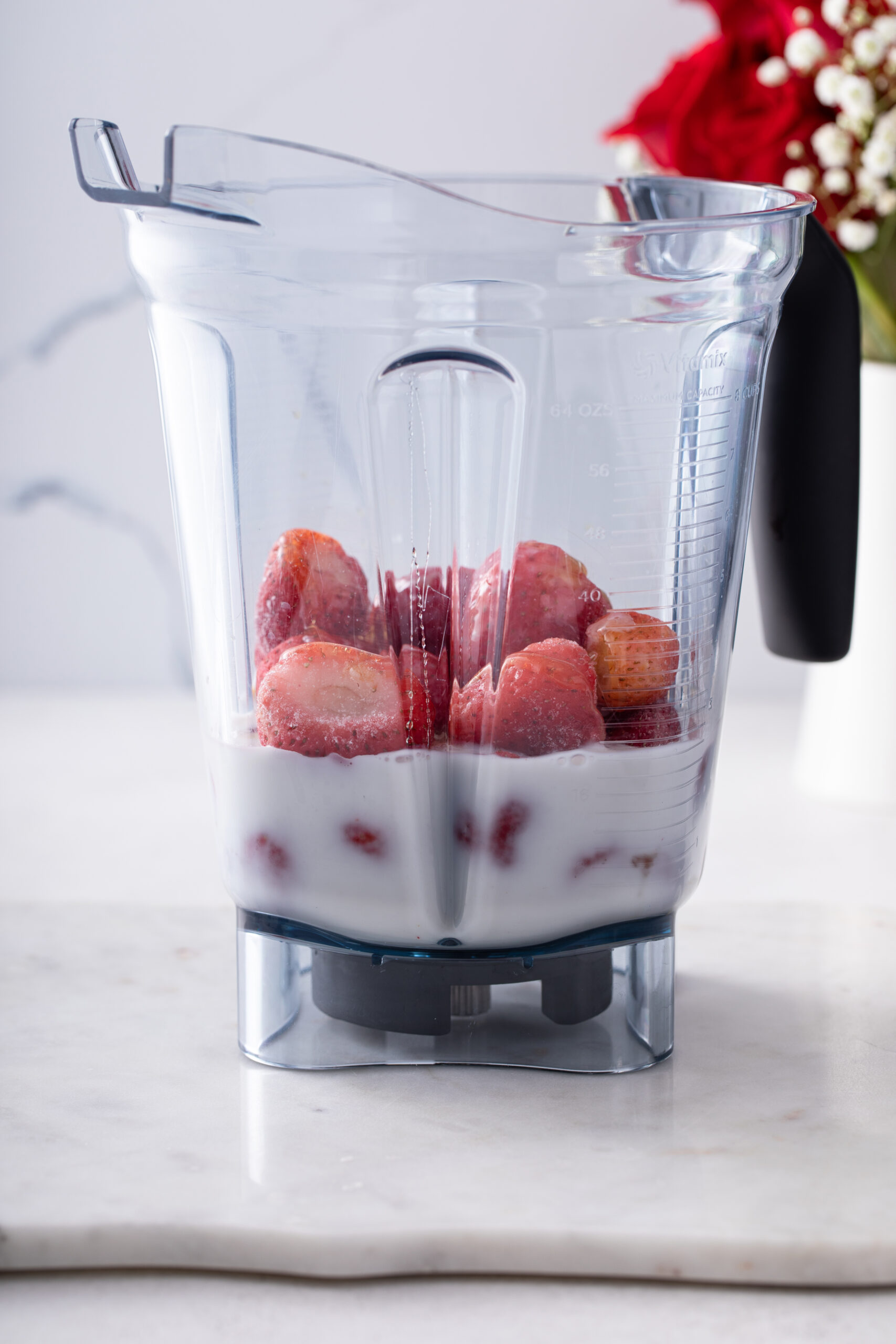 The Best Easy Strawberry Smoothie
INGREDIENTS
2 cups frozen strawberries
1 cup milk
2 Tbsp honey
¼ tsp vanilla extract
INSTRUCTIONS
Blend all ingredients until smooth.
Taste and add more honey or vanilla as needed.
Garnish with strawberry, whip cream and straw.
Enjoy!
FUN TIPS for this recipe:
* Want to make it more plant based? Use non-diary milk (I like almond or oat) to give you the creamy texture and delicious silk like finish.
* Want to make it more hearty? Add your favorite protein powder to the smoothie to give it a little extra oomph and heartiness.
* Want to jazz it up a bit? Add a few additional mix-ins. My favorites are bananas, sometimes chocolate chips, or coconut flakes. It makes for a perfect sweet treat!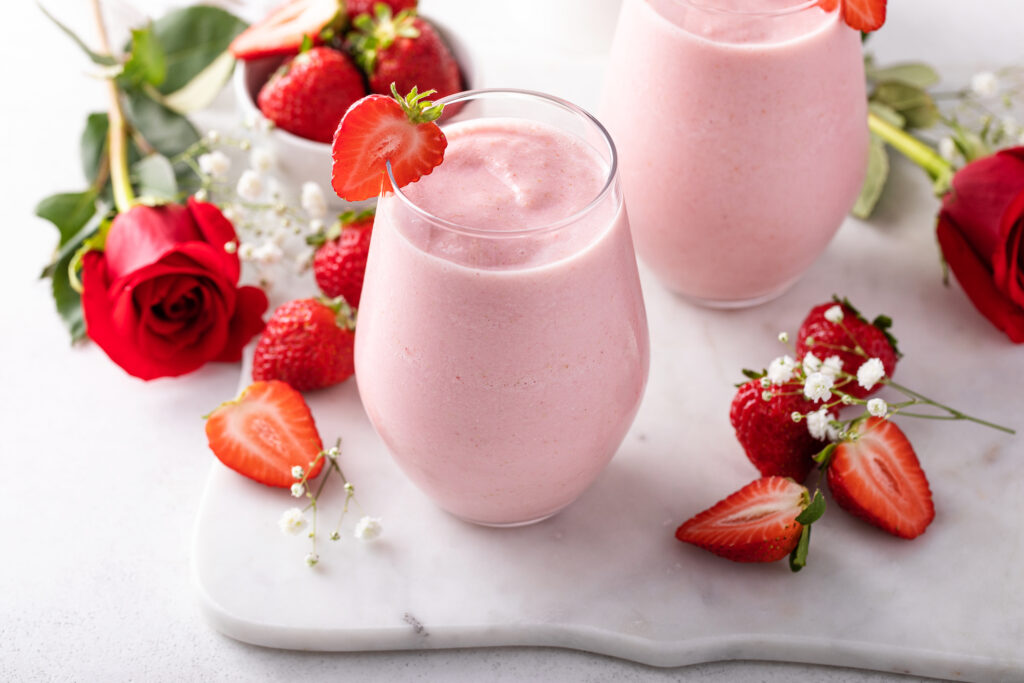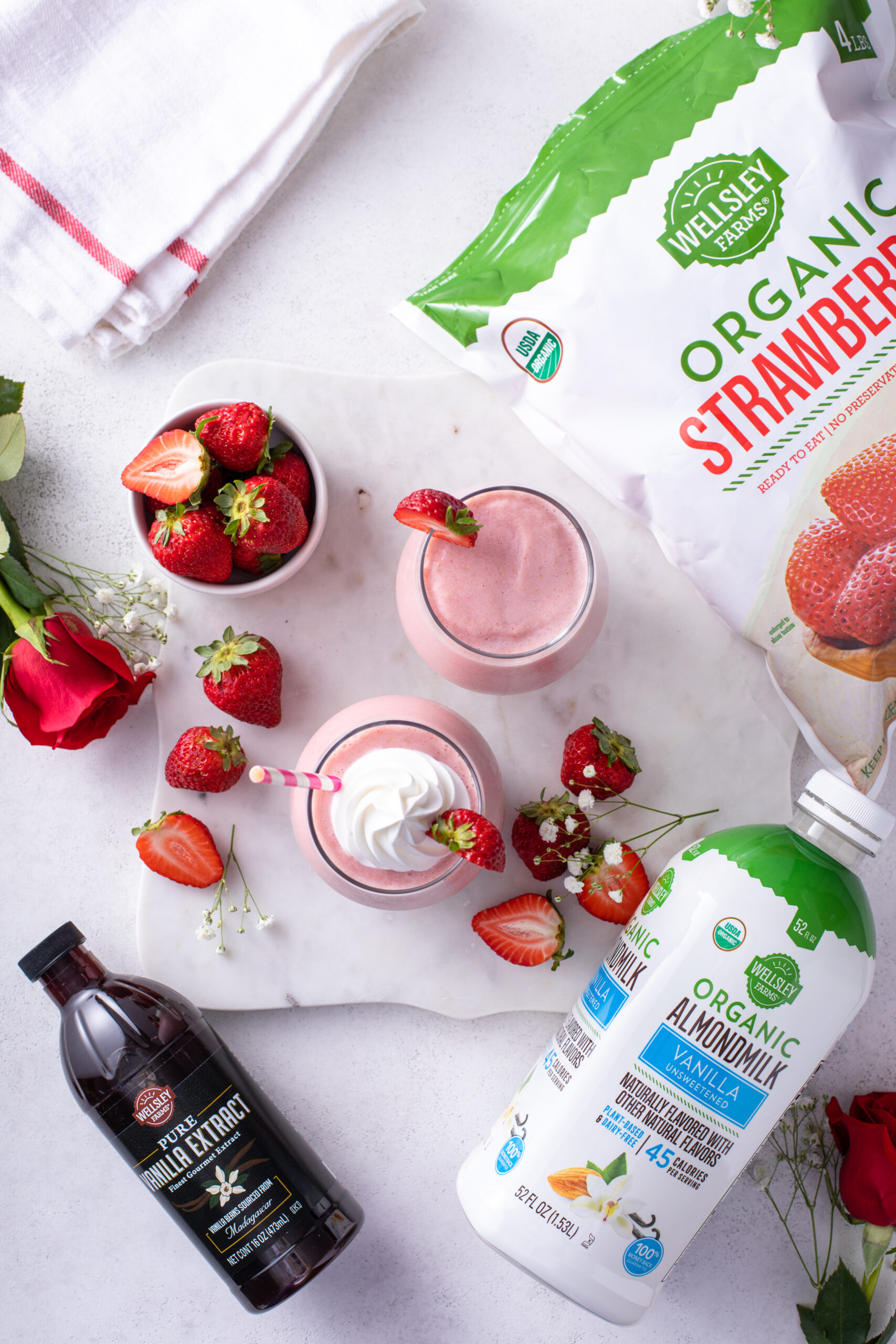 What is your favorite type of smoothie? How do you love your strawberry smoothie?
SAVE NOW, MAKE LATER: