Recipe: The Perfect Summertime St. Germain Cocktail
When it comes to summertime who doesn't love a great crisp summertime cocktail? This summer, one cocktail I am going to be drinking and serving to my guests is – The Perfect Summertime St. Germain Cocktail! Curious how to make it? Keep reading to grab this recipe for your next summer party! Trust me it will be a HUGE hit with the guests!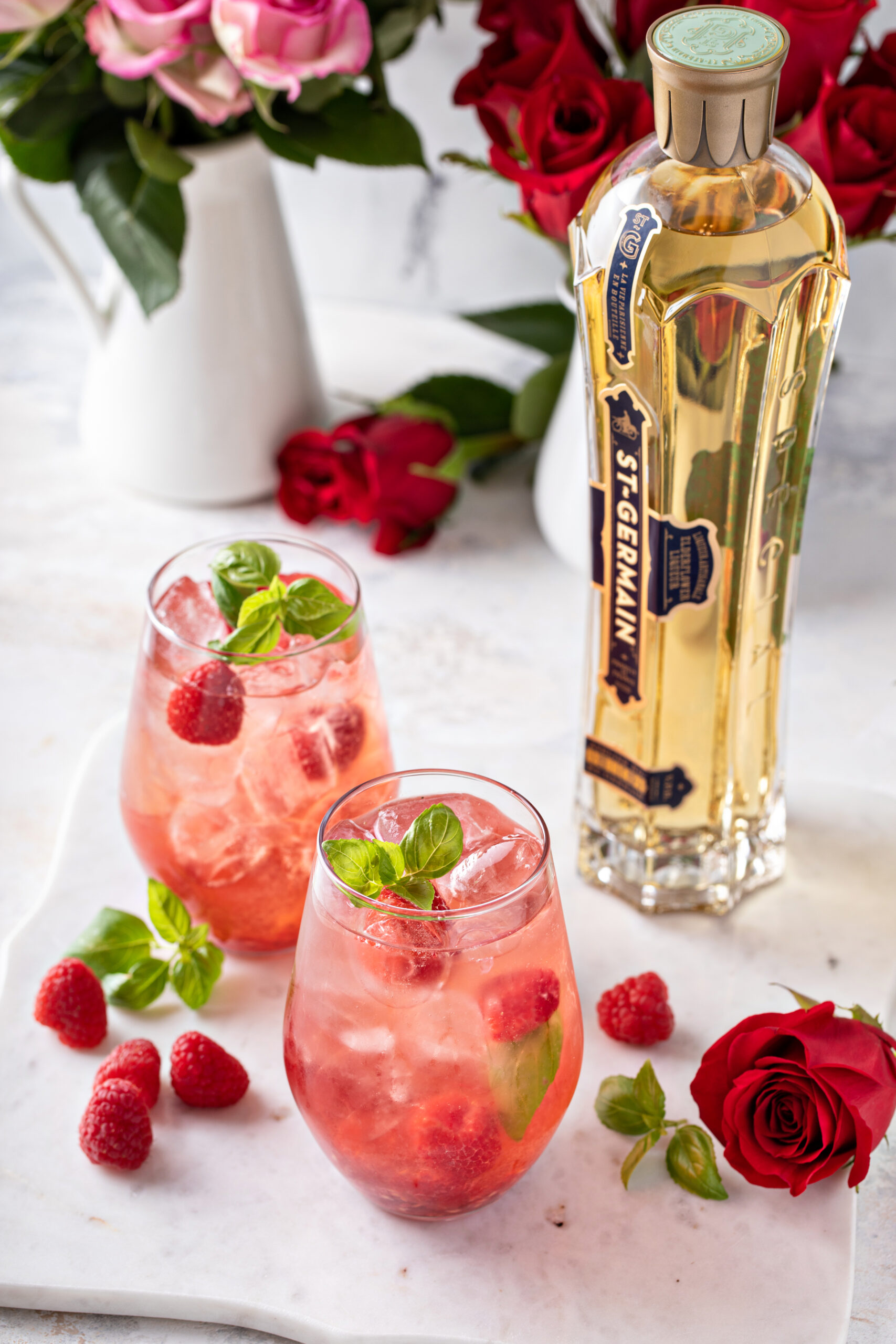 When the weather heats up, a crisp, refreshing summertime cocktail is something that everyone tends to enjoy! This cocktail features one of my favorite liquors around. St Germain is really like nothing else around. It is light, crisp and absolutely delicious as the notes of pear, passionfruit and hints of elderberry touch the tastebuds. I love how it is super smooth and this summertime cocktail with fresh raspberries and basil will have your party guests requesting for more!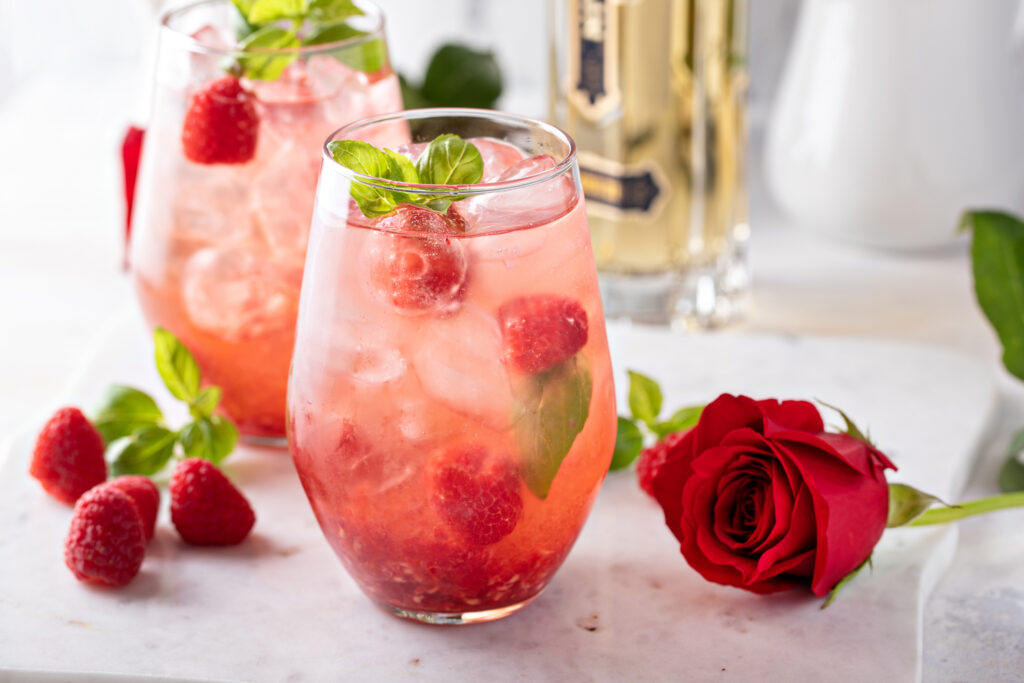 The Perfect Summertime St Germain Cocktail
INGREDIENTS:
1 ½ oz St~Germain Elderflower Liqueur
3 oz Pét-Nat sparkling
2 dashes Miracle Mile Yuzu Bitters
Club soda
Fresh raspberries
Basil
DIRECTIONS:
In glass, add St~Germain, bitters and raspberries then muddle. Add ice. Top with sparkling wine and club soda. Stir. Garnish with fresh basil.
PIN NOW, MAKE LATER: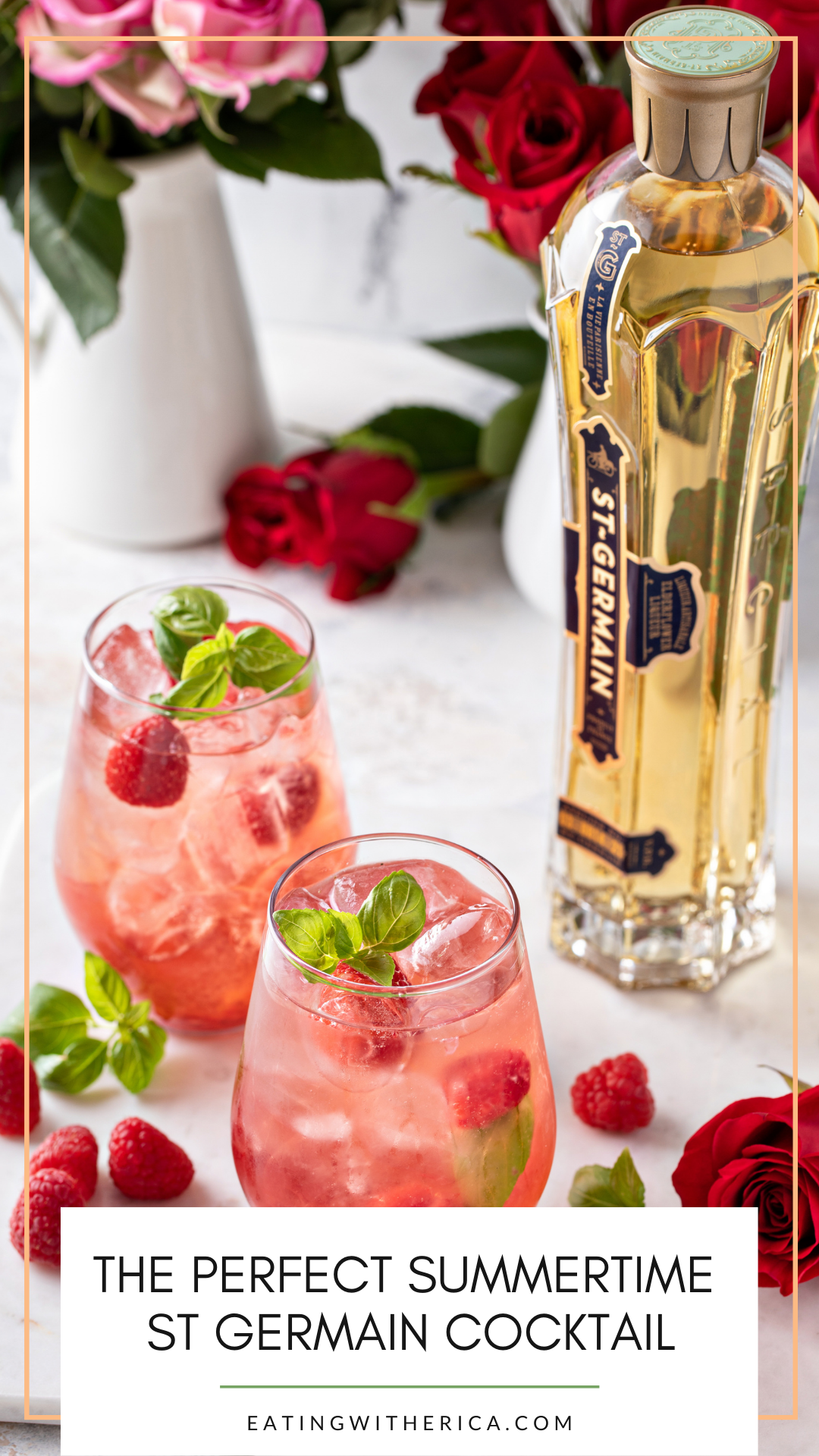 Have you tried the perfect summertime St Germain Cocktail? Do you have a perfect St Germain cocktail you love? If so, let me know your thoughts in the comments below?