Recipe: Turkey, Cranberry, Brie Quesadilla
If you are like me, then you are always trying to find new ways and new recipes to make good use of leftover turkey. This week I will be sharing some of my favorite recipes using leftover turkey from Thanksgiving.
I love making quesadillas! This year for Thanksgiving we are going all-out with our celebration because lets be honest, 2020 has been a year to remember and a year to reinforce what's really important, which is good health and family.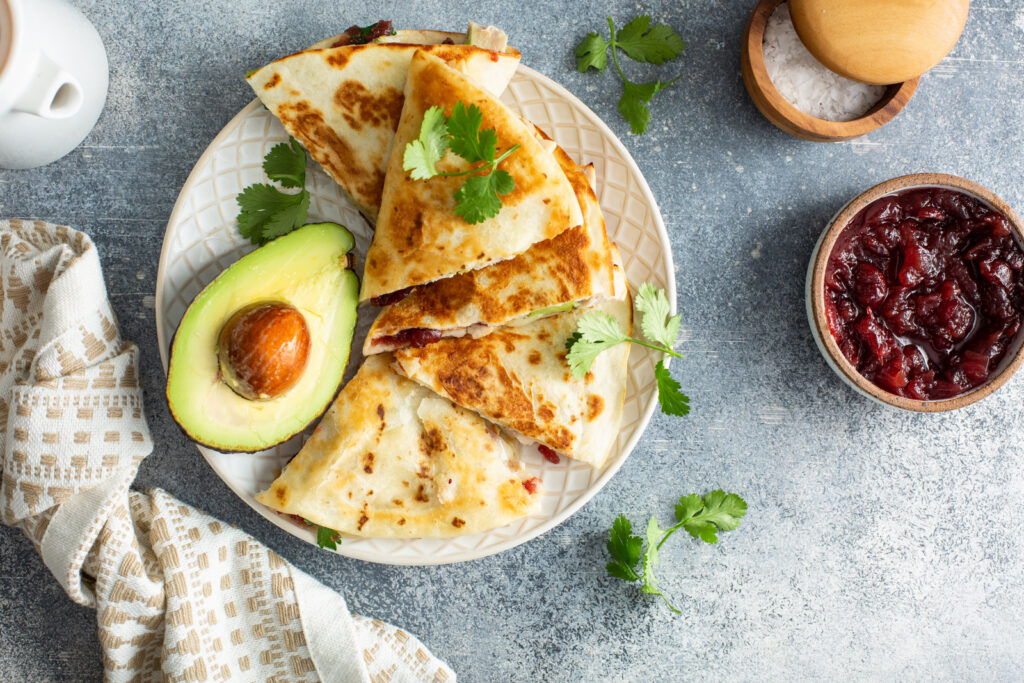 This recipe is ideal because you will be able to use those leftovers such as the cranberry sauce and turkey. But when you add the brie, it provides a much more maximum flavor that will put your taste buds into high gear.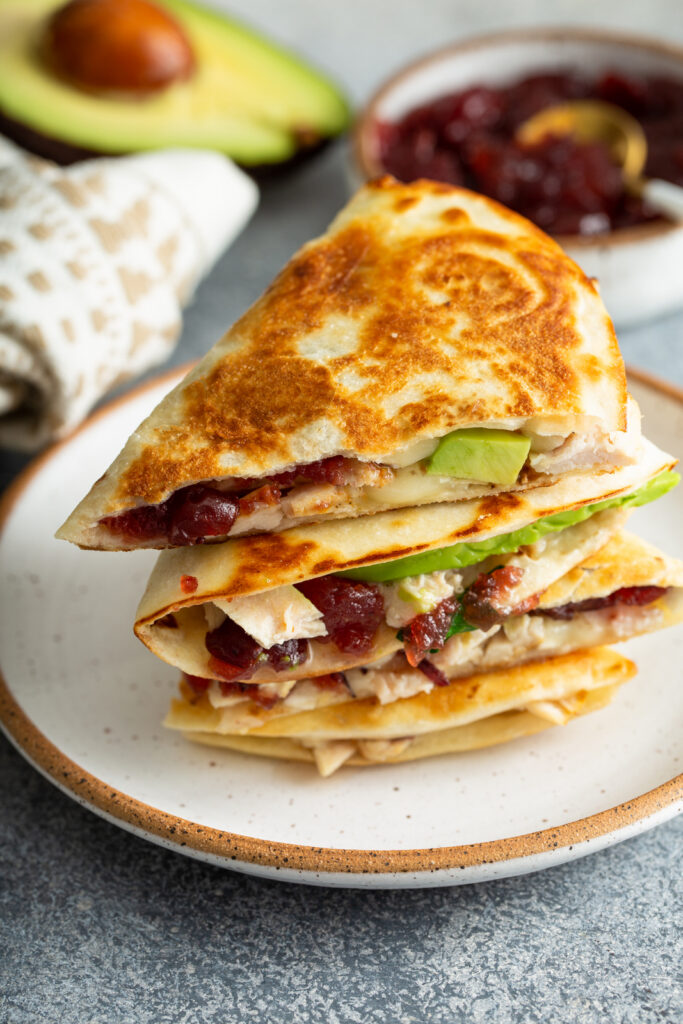 And what I like most about this recipe is the minimal prep time. To see how to make this dish, click here for a full recipe tutorial.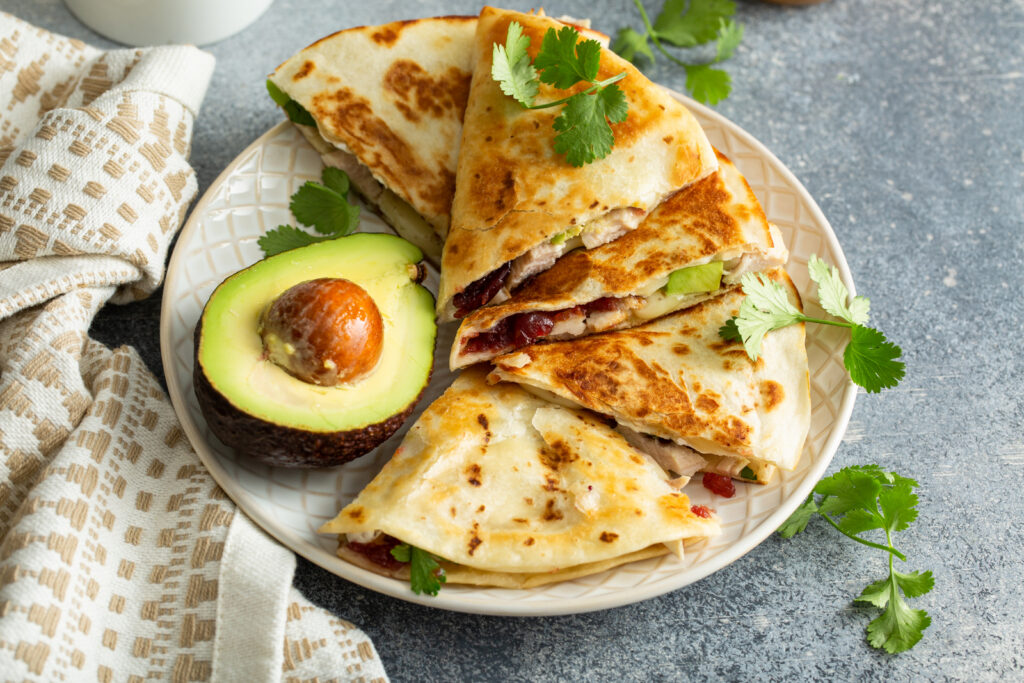 Each year, I create a delightful cranberry, brie, and turkey quesadilla. If you have any leftover cranberry sauce, you can use that too. If you aren't an avocado lover, you can leave it out.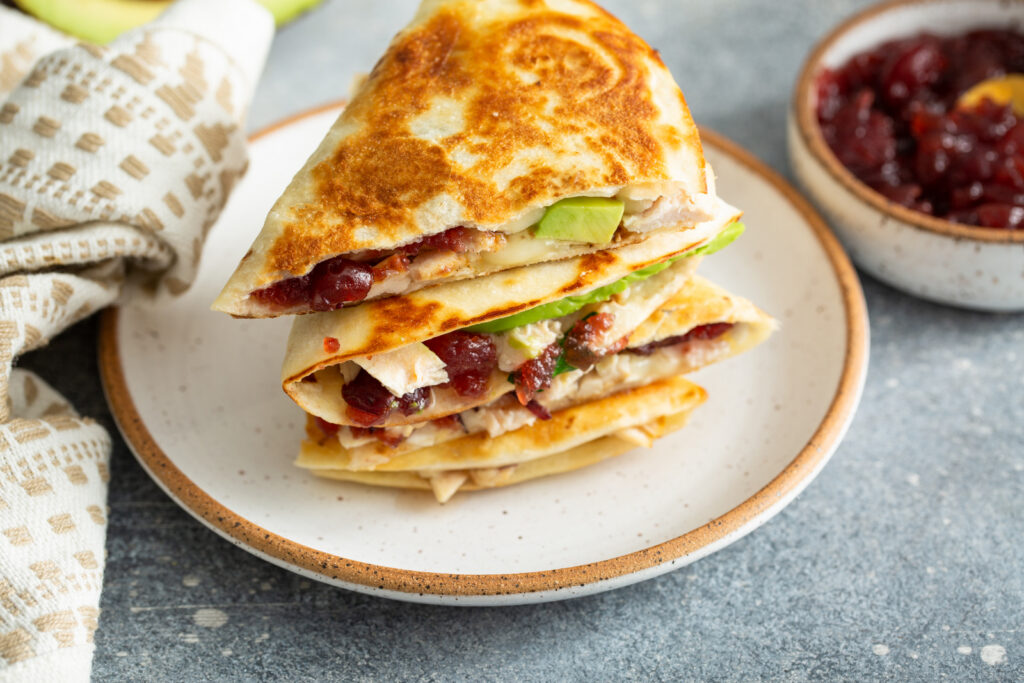 After you have assembled your quesadilla, it will go perfectly with a soup or side salad. Everyone is always so surprised at how simple this recipe is. And not only is it simple, the results are absolutely delicious!
I hope you and your family have a happy holiday!
Happy holidays, friends!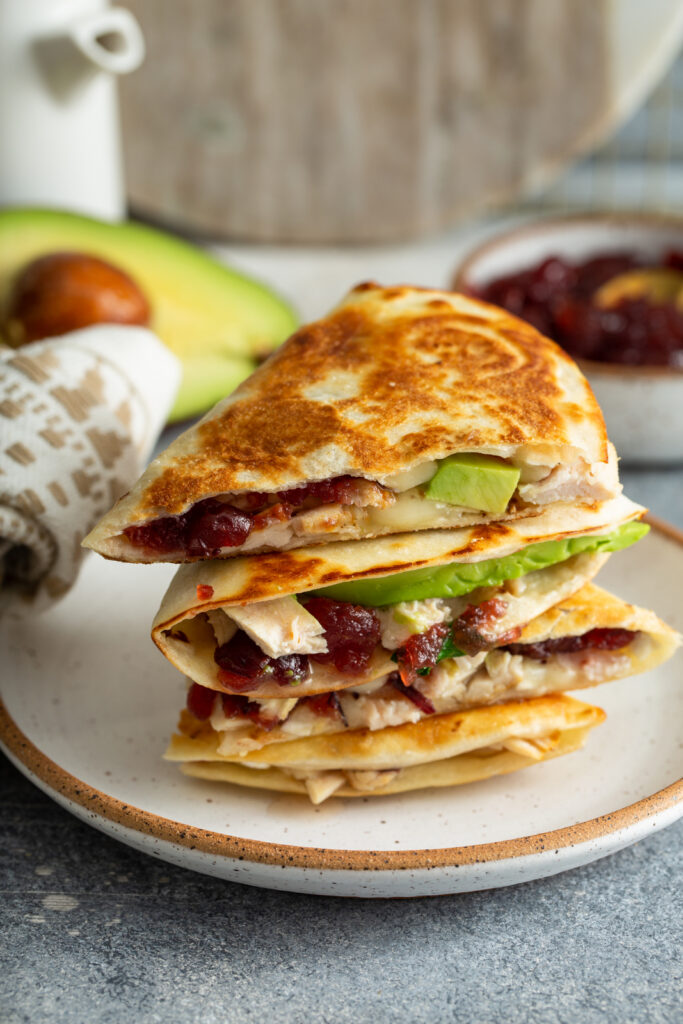 Cranberry Brie Turkey Quesadilla
Ingredients
2 tortillas
2 ounces brie, sliced thinly
4 ounces roasted turkey, shredded
1 tablespoon cranberry sauce
1/4 avocado, sliced
1 tablespoon cilantro, chopped
Directions
Place one tortilla in a pan. Sprinkle half of the cheese over the tortilla; then top with turkey, cranberry sauce, avocado, and the remaining cheese. Place the other tortilla on top of the other. Cook until the quesadilla is golden brown on both sides and the cheese is melted, about 2-4 minutes per side.