It surely was not an easy path, but through the many twists along the way Chef Jourdan-Cha'Taun always found solace in the kitchen. Now, she is changing the lives of others by emphasizing the importance of prioritizing self-care, beginning with food choices. Chef Jourdan has prepared meals for some of your A-list celebrities from Diddy to Floyd Mayweather. I had a chance to learn more about what drives this incredible woman.
Why did you decide to become a chef? I became a chef because cooking has always been a passion of mine. The kitchen is my safe space. Where all my troubles disappear, and I am creatively free.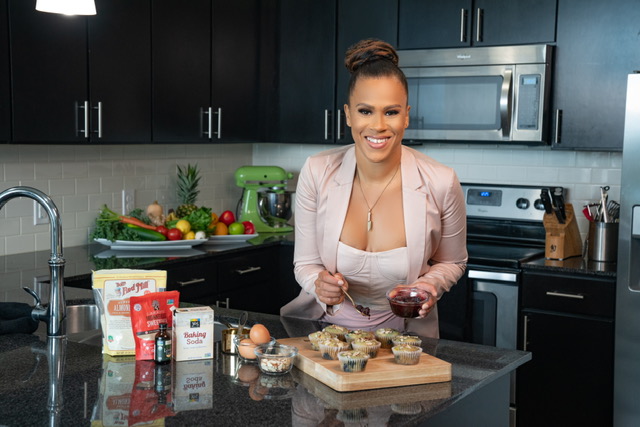 If you weren't a chef what would you be? If I wasn't a chef I'd be a lawyer, because arguing for a living would be a breeze for me. Or a Doula, as I'm actually looking into certification programs now.
What/who inspires you? I always say that ingredients inspire me. They are like a painter's colors. And a blank plate is my canvas. Both my parents have passed on, and I find them to be my greatest source of inspiration. Angel Gregorio of The Spice Suite in Washington, DC is my top business inspiration. She owns one of the top spice stores in the country. And she's created a small business incubator for the community. She figured out how to to offer her space for non-competing small business owners to hold pop up shops to sell the products in exchange for selling her spices. This eliminates the need to hire staff and gives her the greatest profit margin.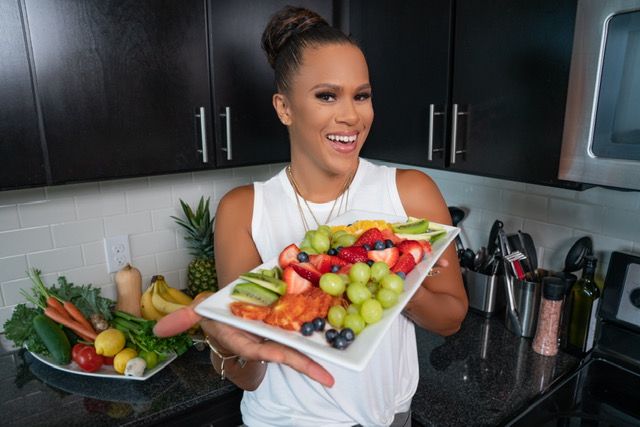 In three words, describe yourself. Head strong, culinarily gifted, one of a kind.
What advice would you give an up-and-coming chef? Start off working under a chef you admire, so not only will you be working, but also being paid to learn. If you want to become a personal chef don't forget to charge for the hours you will be shopping, preparing the food, and the time it takes to set the table and clean the kitchen.
What do you do to stay current with food trends? I have the luxury of working with high profile clientele which affords me the opportunity to work with the world's top nutritionists and physical trainers – they teach me all the new trends. And my clients give me the space to add my own flare to execute. I'm personally known for making healthy food taste good! My own personal diet and cooking beliefs are all organic, locally sourced, seasonal produce, wild fish, seafood, grass fed meats…along with being gluten-free and juicing 3 times a day.
What would be your last meal? My last meal would be pepperoni pizza extra crispy.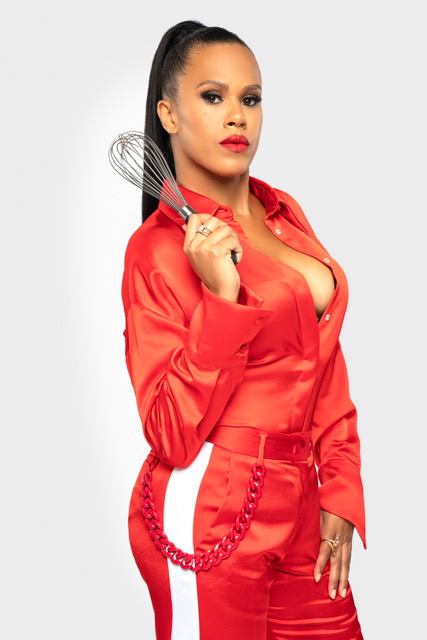 What is your favorite cuisine to prepare? My favorite cuisine to prepare is Italian.
Who is your favorite person to cook for? My favorite person to cook for was my mother.
What is your favorite quote & why? My favorite quote is "It only takes one split second to change the rest of your life, choose wisely." It reminds me that life can change in a second.
Make sure to follow Chef Jourdan Cha'Taun on social media.