Recipe: Mini Beef Wellington with Creamy Horseradish Sauce
 Can you believe it's less than 90 days until the new year and less than 60 days until Christmas?  This year has flown by, and I am so stoked for 2020.  I am even more excited about gathering with family and friends during the holiday season.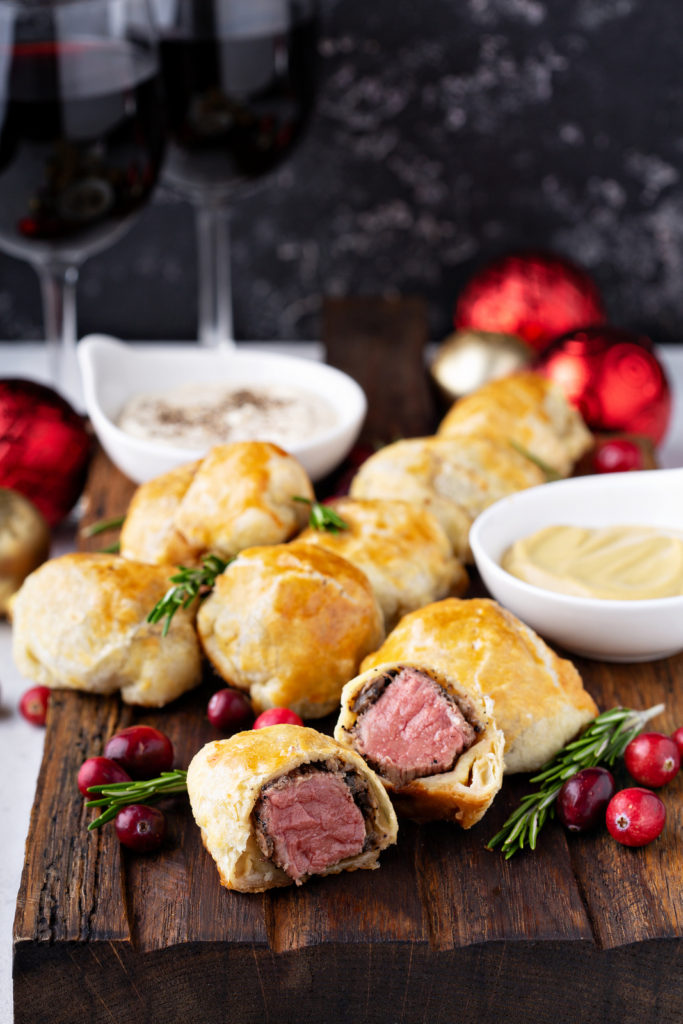 I have spent the last few days sharing a few of my favorite appetizer recipes because they're ideal for holiday entertaining.  All of the recipes require minimal prep time,  and they are so easy to create. 
When the holiday season arrives, it means it's time to not worry about carbs but to enjoy comfort food.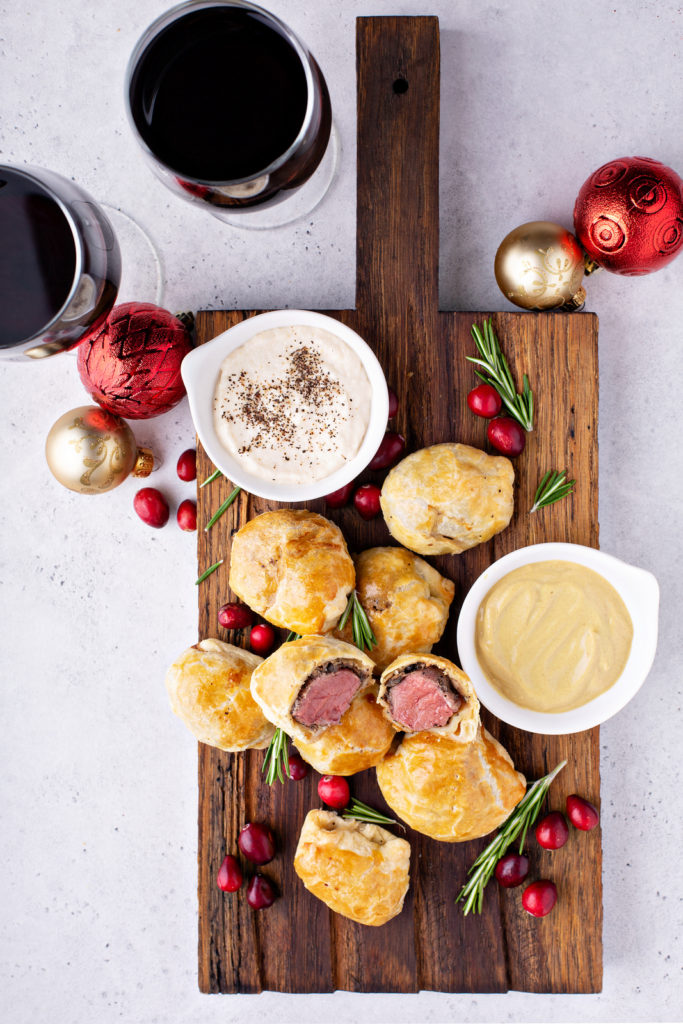 I love a sophisticated appetizer.  So when you create mini beef Wellingtons, they'll be a definite hit.  This recipe is perfect for entertaining during the holiday season, or if you need a game-day recipe that's out-of-the-box.
Beef Wellington is such a classic dish, and it's also one of my favorite dishes.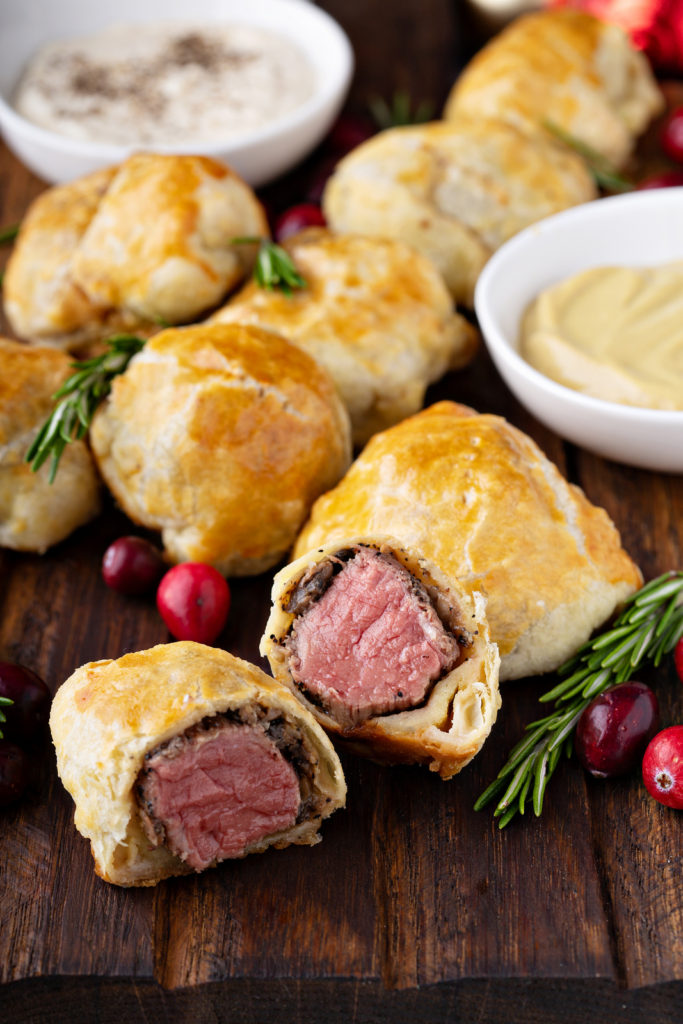 I mean, who doesn't love a perfect cut of delectable tender beef in a warm puff pastry? It's hearty and perfect for the season! You'll love how elegant and savory this recipe is. It will definitely be the life of the food party with your friends and family.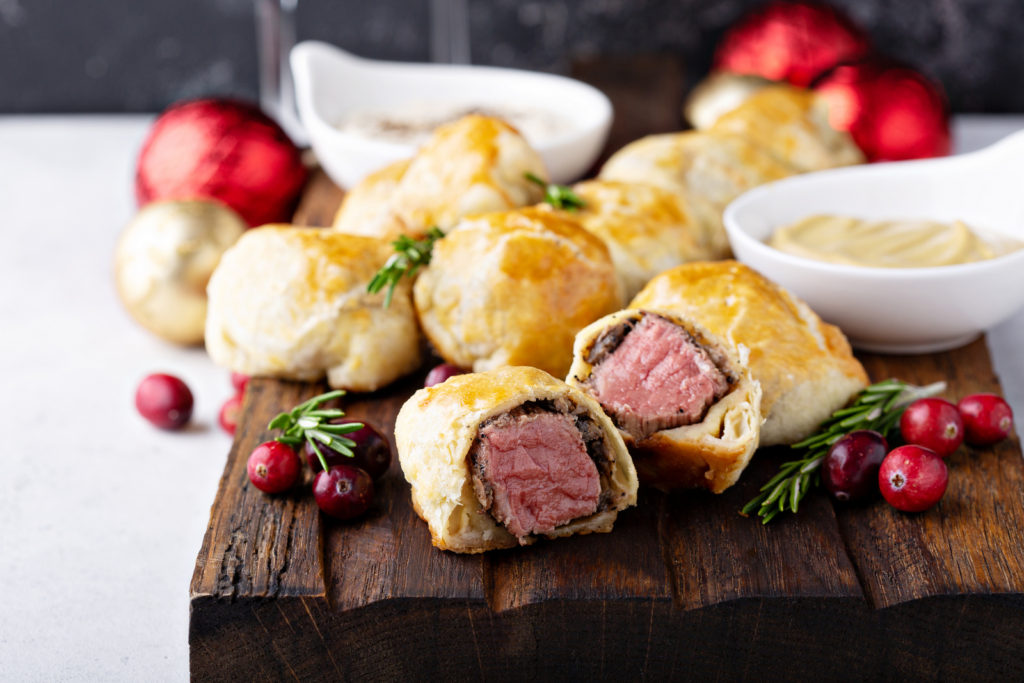 Recipe: Mini Beef Wellington with Creamy Horseradish Sauce
Ingredients:
1 pound of beef tenderloin trimmed
2 frozen puff pastries, defrosted
1 tablespoon butter
1 tablespoon vegetable oil
1 teaspoon of dried rosemary
2 tablespoons of minced shallots
2 tablespoons of minced garlic
1 cup of cremini mushrooms
1 bundle of fresh rosemary, for garnish
1 egg, beaten
Salt and pepper to taste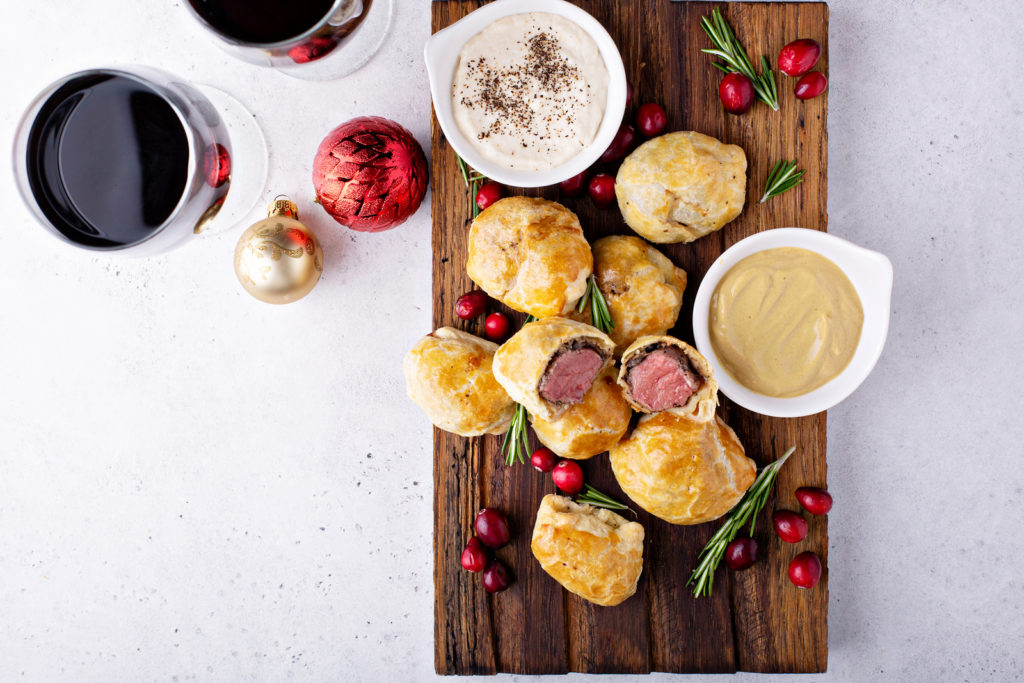 Directions: Preheat oven to 400 degrees.
Take puff pastry out of the freezer one hour before you start cooking.
Cut up beef tenderloin into 1-inch cubes.
Mince shallots and mushrooms, then set aside.
Add vegetable oil and sautée the beef tenderloin for two minutes on each side.
Add salt, garlic, and pepper.
Remove from pan, then set aside.
In the same skillet, add butter, shallots, mushrooms, dried rosemary, salt, pepper, and remaining garlic.
Sautée until tender.
Remove from pan, then set aside.
Add flour to surface and unfold defrosted puff pastry.
Evenly add the beef tenderloin to the puff pastry (four across and four down).
Top meat with with one tablespoon of the mushroom mixture.
Cut the squares and make sure meat is centered.
Fold edges over and pinch to seal. Brush with egg wash.
Bake for 15 minutes, or until golden brown.
Serve with creamy horseradish and honey Dijon mustard