During the holiday season, it's important that I offer an array of appetizers for various dietary restrictions.  I take pride in knowing my guests are comfortable noshing on a variety of tasty appetizers and that they are not going to feel uncomfortable, or starve, because they can't have anything provided on the menu.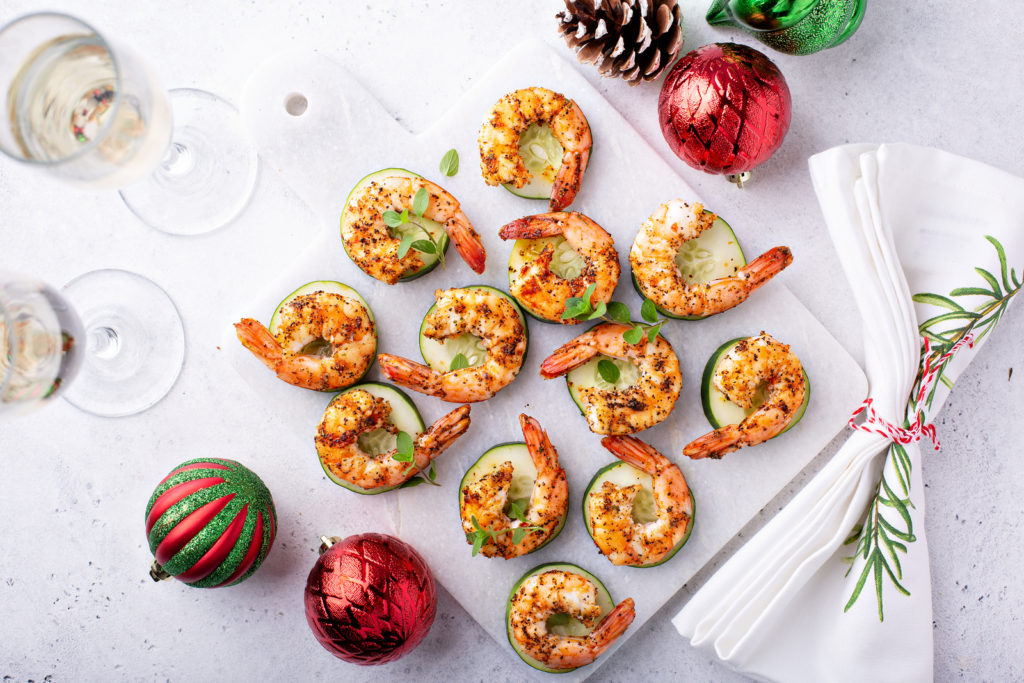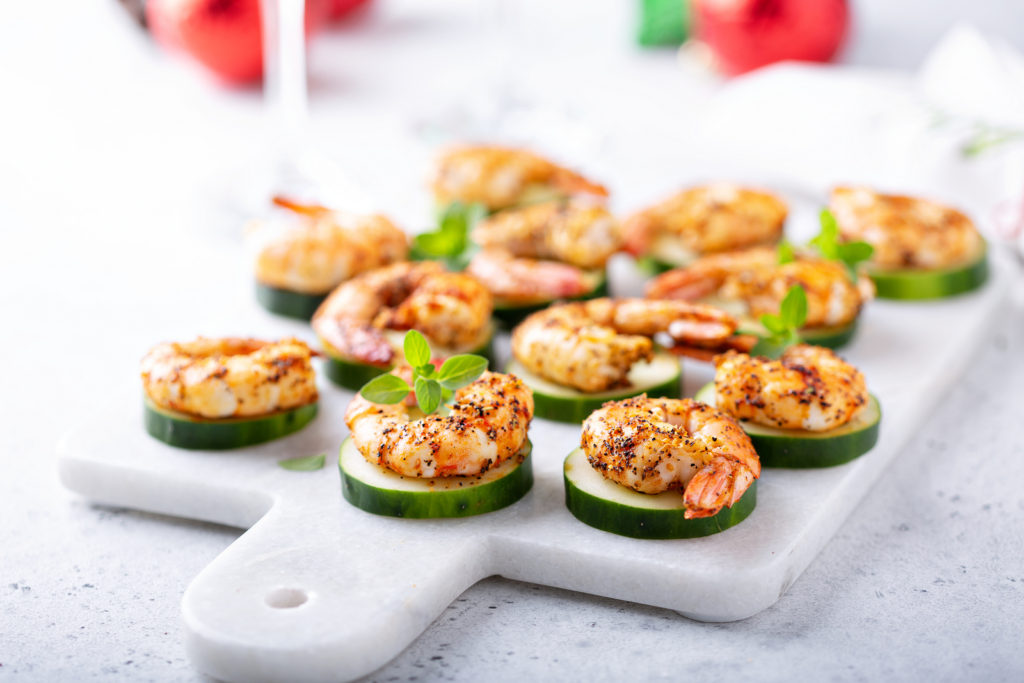 Throughout the holiday season, you don't want to get bored with creating the same traditional appetizers.  I enjoy preparing cajun cucumber shrimp bites for several reasons.  Number one, this recipe has minimal prep and cook time, which is only 20 minutes.  It's an absolute fail-proof recipe.  No matter your cooking level, you will be able to execute this.  Cajun shrimp bites are not only gluten-free, but they are also low-carb.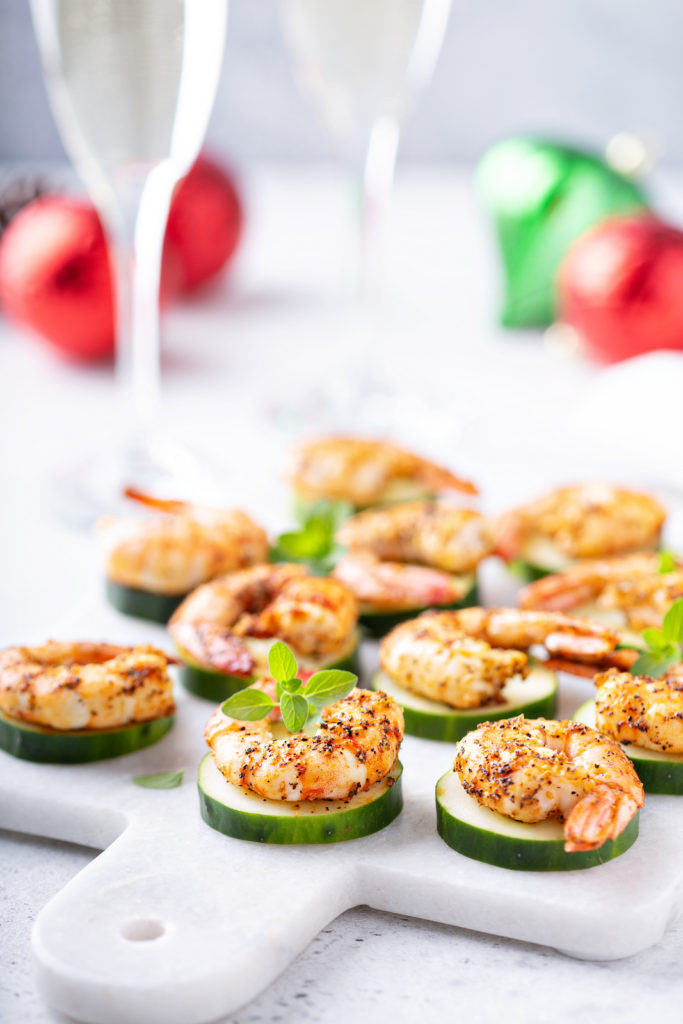 Did you know that a cup of cucumber with peel is only 16 calories?  You would get about 4 percent of your daily potassium, 3 percent of your daily fiber, and 4 percent of your daily vitamin C.  Cucumbers also provide small amounts of vitamin K, vitamin C, magnesium, potassium, manganese, and vitamin A.  I like the slight spiciness of the shrimp and the coolness of the cucumber.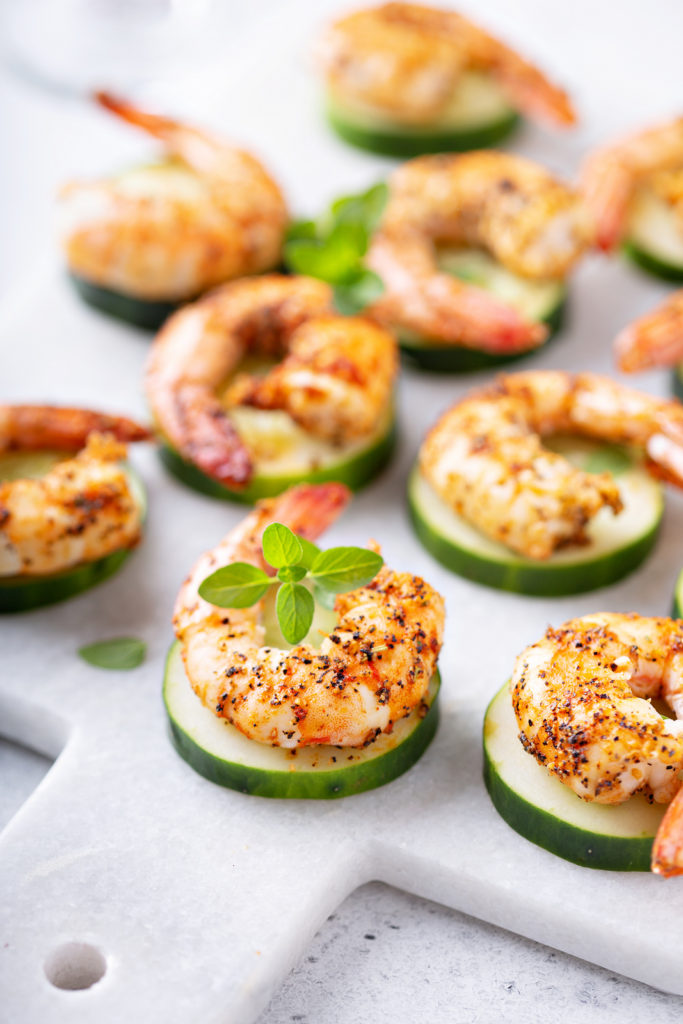 Depending on the level of spice that you can handle, you can increase or decrease the spiciness to your liking.  Step up your next holiday gathering with this delicious recipe. 
Recipe: Cajun Shrimp Cucumber Bites
Ingredients:
1 pound of large shrimp, peeled and deveined
2 cucumbers
1 teaspoon creole seasoning
1 teaspoon cayenne pepper
1 teaspoon onion powder
1 teaspoon paprika
1 teaspoon oregano
1 tablespoon of minced garlic
Salt and pepper (use as desired)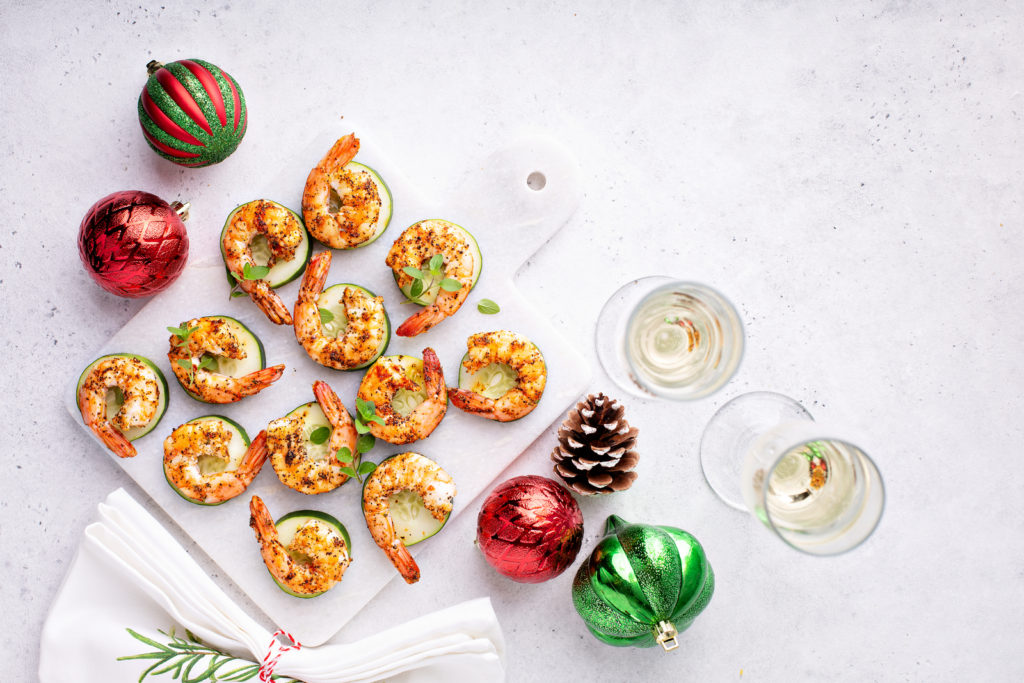 Directions: In a bowl, combine shrimp, creole seasoning, salt, pepper, cayenne pepper, and minced garlic.
Sautée shrimp in a pan for two to four minutes on each side, until shrimp are thoroughly cooked through.
Set aside.
Cut cucumber and arrange on a platter.
Top cucumber slices with cajun shrimp.
Serve and enjoy!