When the sun goes down and the close of business arrives, the hustle and bustle of Buckhead quickly moves to the eloquent St. Cecilia. Serving dishes inspired by the European coastline, you can't help but feel like you have been transported out of Atlanta traffic and over to Italy. The glamourous atmosphere will leave you feeling the beauty of the Mediterranean – and indulging in it, too!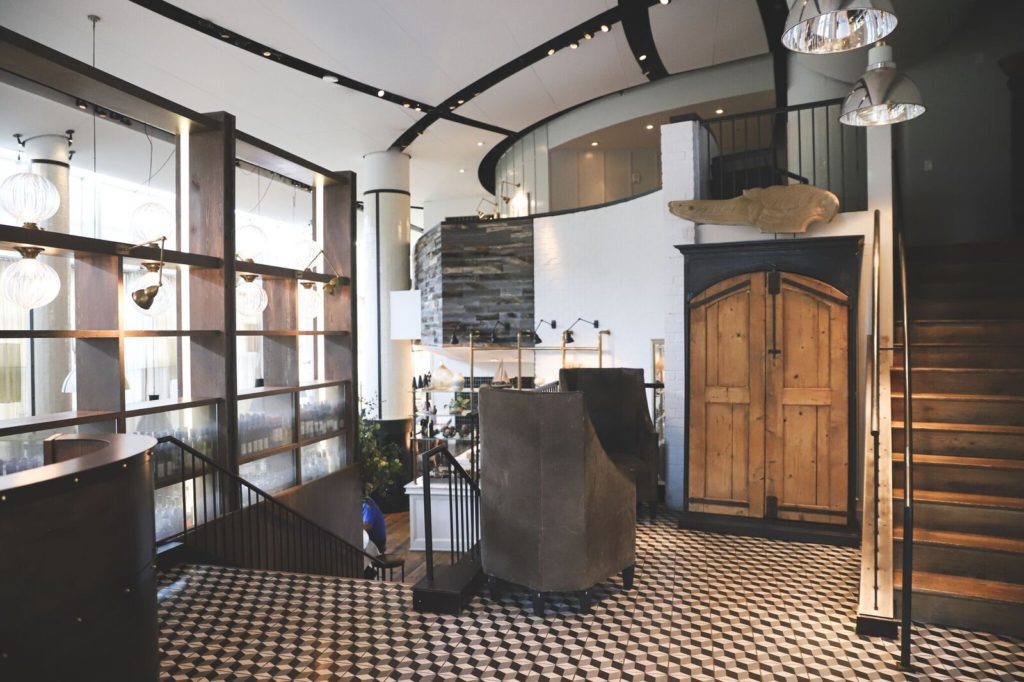 The Eating with Erica team recently had the pleasure of dining at St. Cecilia; even on a Wednesday evening, the place was abuzz with mingling Atlantans. We kicked off the evening with a glass of wine – you can't go wrong with a great glass of Chardonnay – and the Fresh Green Freedom: a crisp, refreshing cocktail crafted with cucumber vodka, green tea vermouth, St Germaine, and lime. Delicious!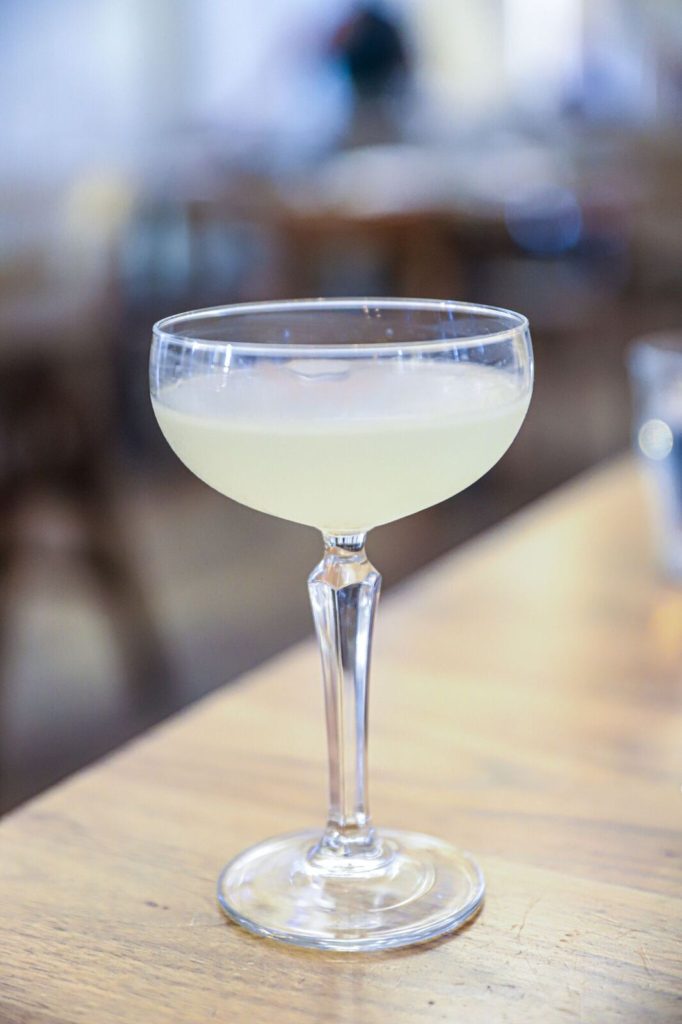 As per usual, we had a hard time deciding what to order so we chose to share a few plates – this is always a great way to avoid having diner's remorse! Chilled oysters and crispy delicata squash started us off quite well. The trick to preparing for a divine meal at St. Cecilia is to begin your evening with satisfying yet light shared plates like these two.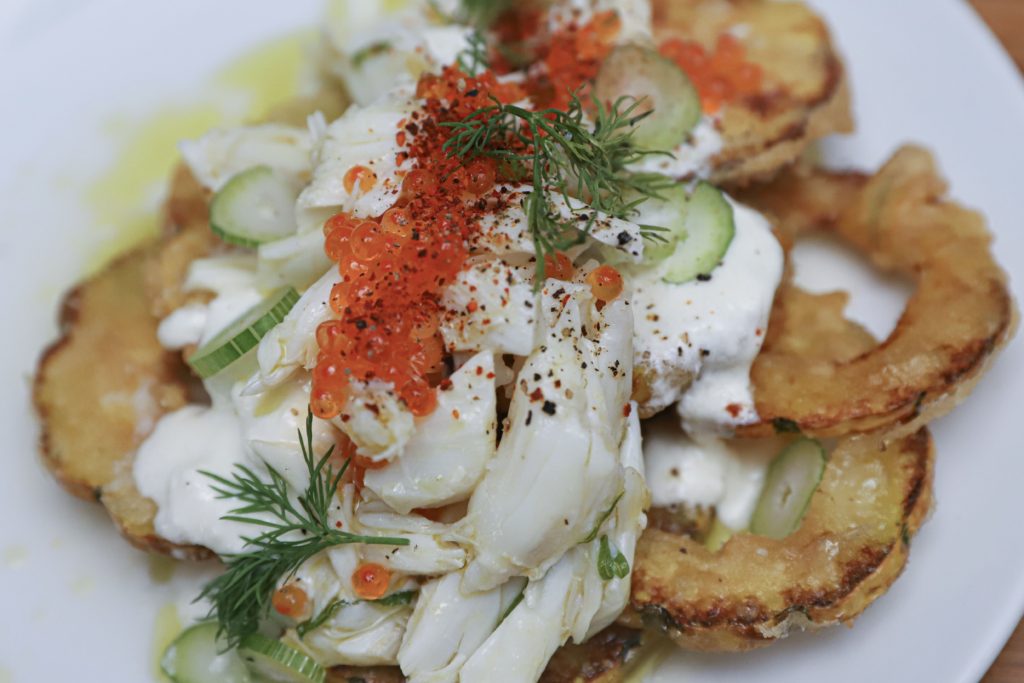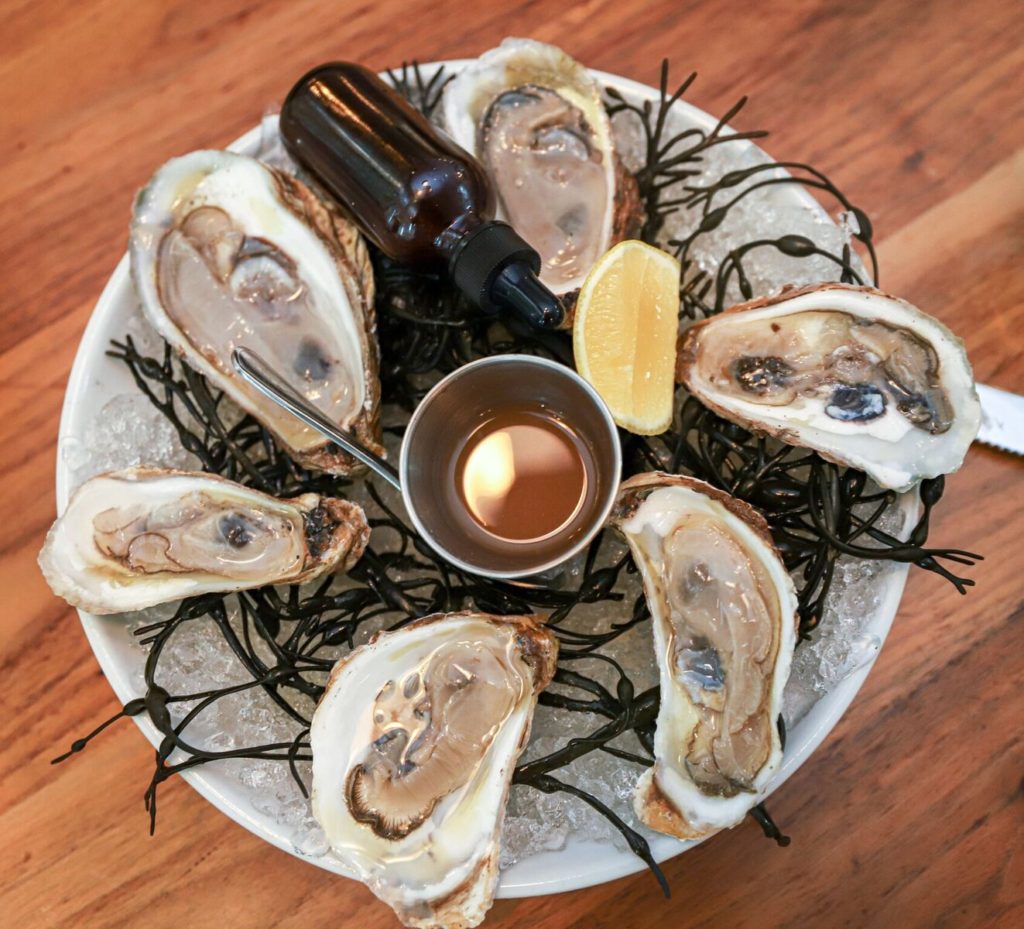 Once we were prepped for the main event, we took to our waiter for a trustworthy suggestion. A tried and true option, we eagerly decided on the tagliolini cacio e pepe, a classic black pepper pasta. Let me tell you: this was like no pasta we have ever tasted! Made fresh each day, each bite was thick and savory.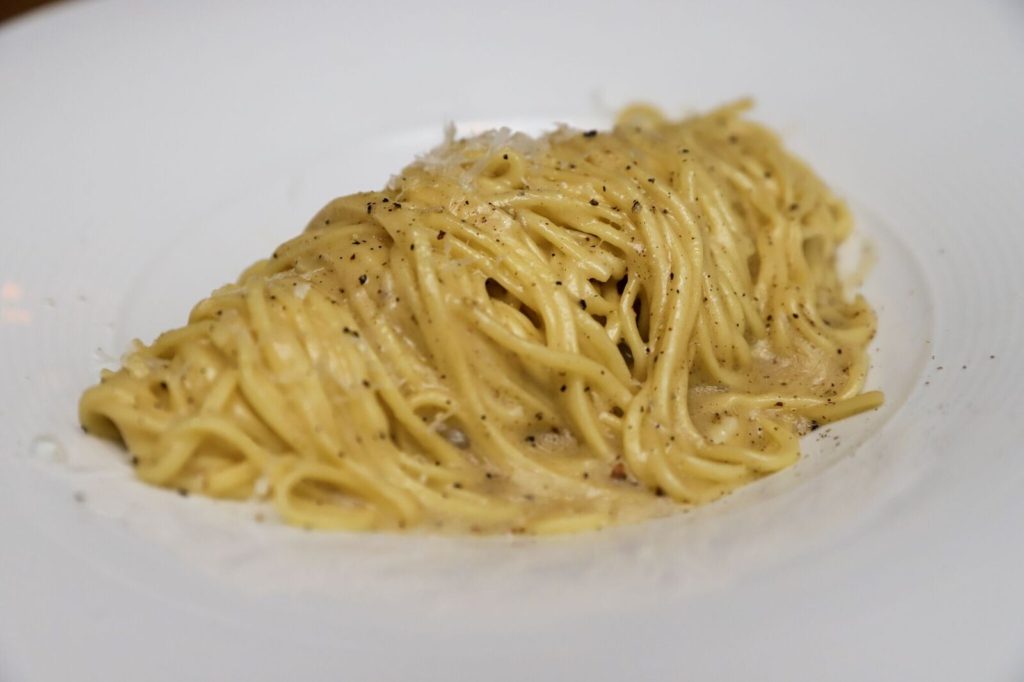 On top of this, St. Cecilia spoiled us with two bonus dishes. The other most popular pasta, the agnolotti, is a decadent tortellini filled with braised beef cheek, parmigiano crema, and sage. This is the perfect sweet and savory dish. Lastly, we had the chance to taste test a brand new chicken dish. This particular dish has not yet even made it onto the menu…but stay tuned! All we can say is that you do not want to miss it. Special thank you to the St. Cecilia staff for such special treats!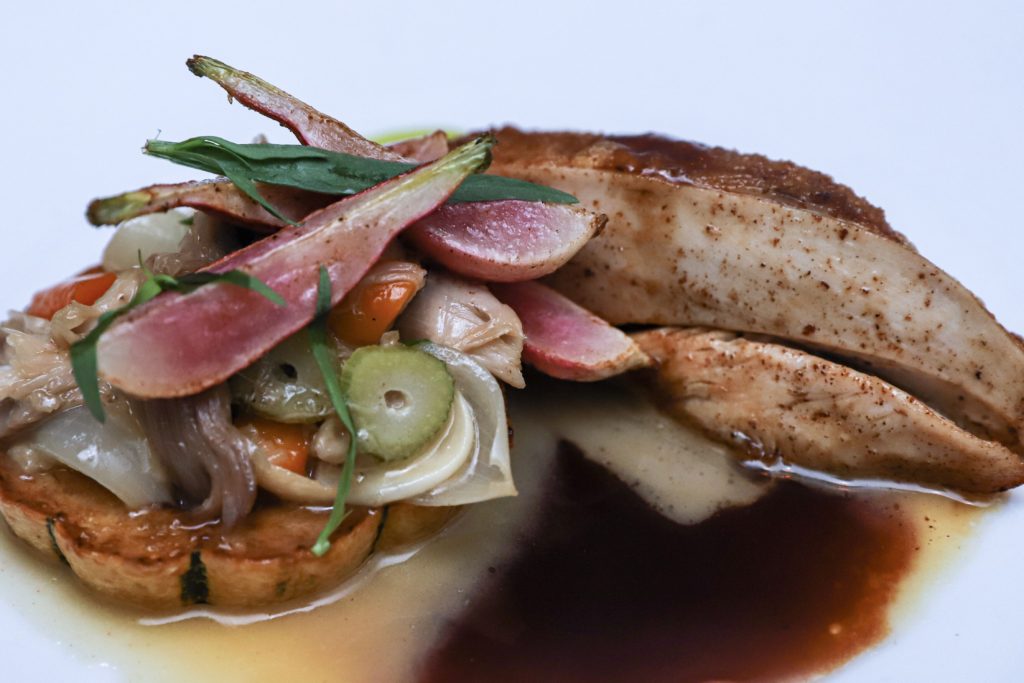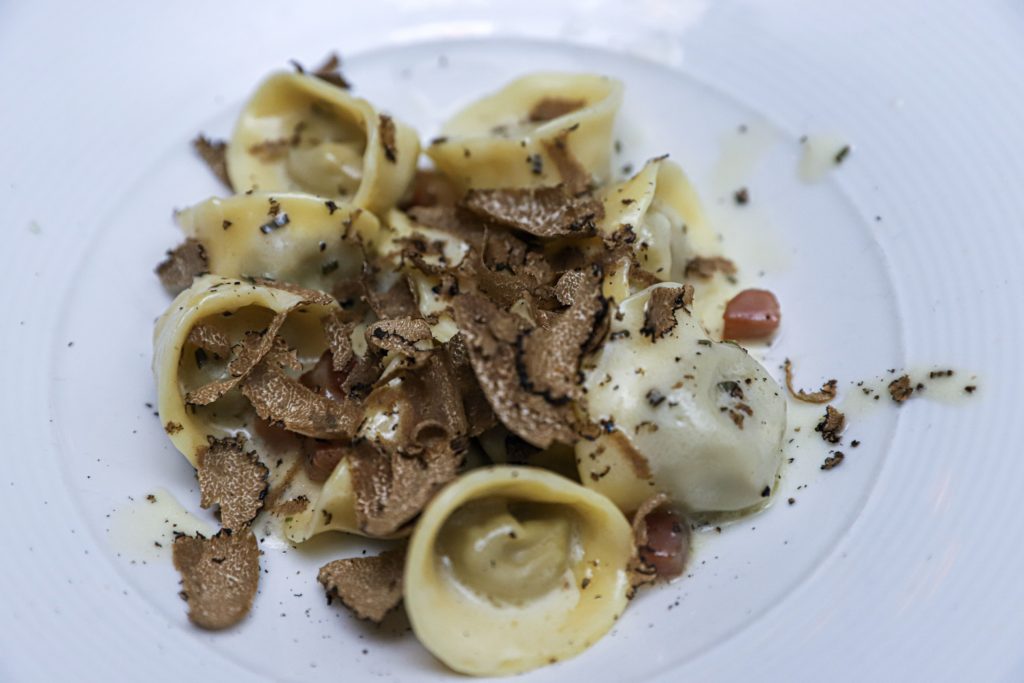 Of course we couldn't leave without enjoying a dessert, even though we were already entering our food comas. Per our waiter's continuous spot-on suggestions, we went with the figgy pudding cake. The name may not do it justice, but it has continuously stayed on the menu at St. Cecilia due to its popularity time after time. Sitting in a pool of rich toffee sauce, this delectable cake will leave your mouth watering. We already cannot wait to go back for this!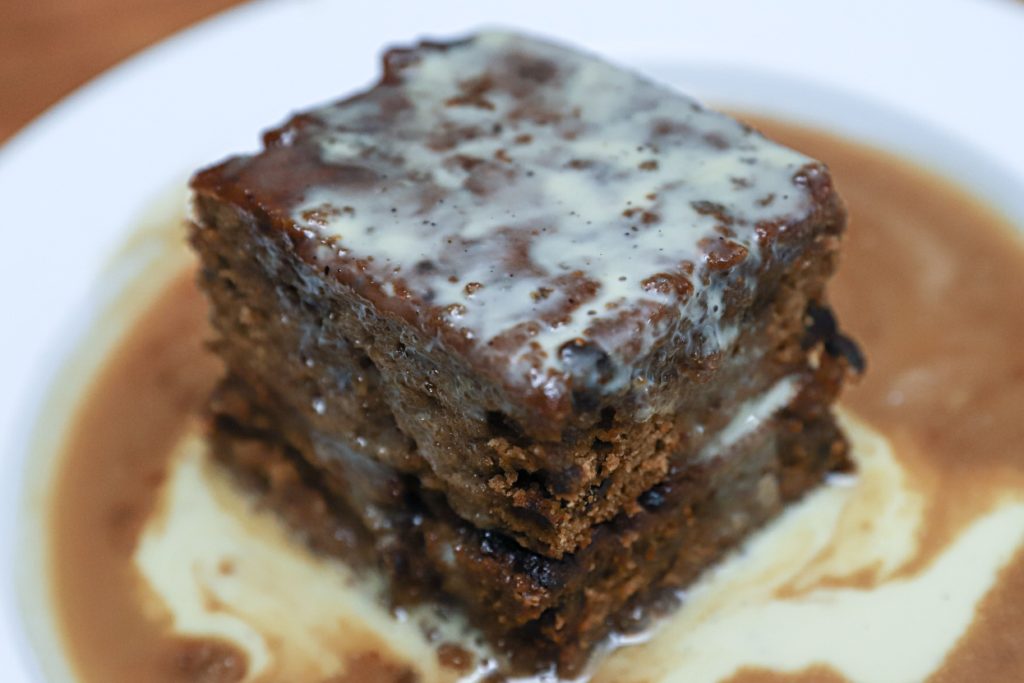 Whether it be a special occasion, a business dinner, or a mid-week pick-me-up, put St. Cecilia at the top of your list when it comes to dining in Buckhead; it is truly the best of the best.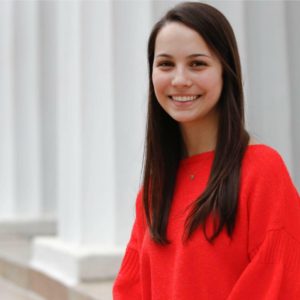 Ellie is a senior at the University of Georgia studying Advertising. She considers herself a bagel connoisseur, but enjoys trying any and all restaurants around Atlanta.
Photos By: Reynolds Rogers