The Atlanta food scene is forever changing, which is why we are lucky to have a food expert like Atlanta native and University of Georgia grad, Skye Estroff, to keep us up-to-date with the ever-growing food scene.
You may recognize Skye Estroff from being featured on morning segments of FOX5 and CBS46 as she shared her vast knowledge and expertise on the topic of food. Skye recently launched her company, Skye Estroff, LLC, a company built to forge relationships through food.

I had a chance to chat with this gem about her upcoming projects, how she took the leap of faith into full-time entrepreneurship, and tips on how she manages it all.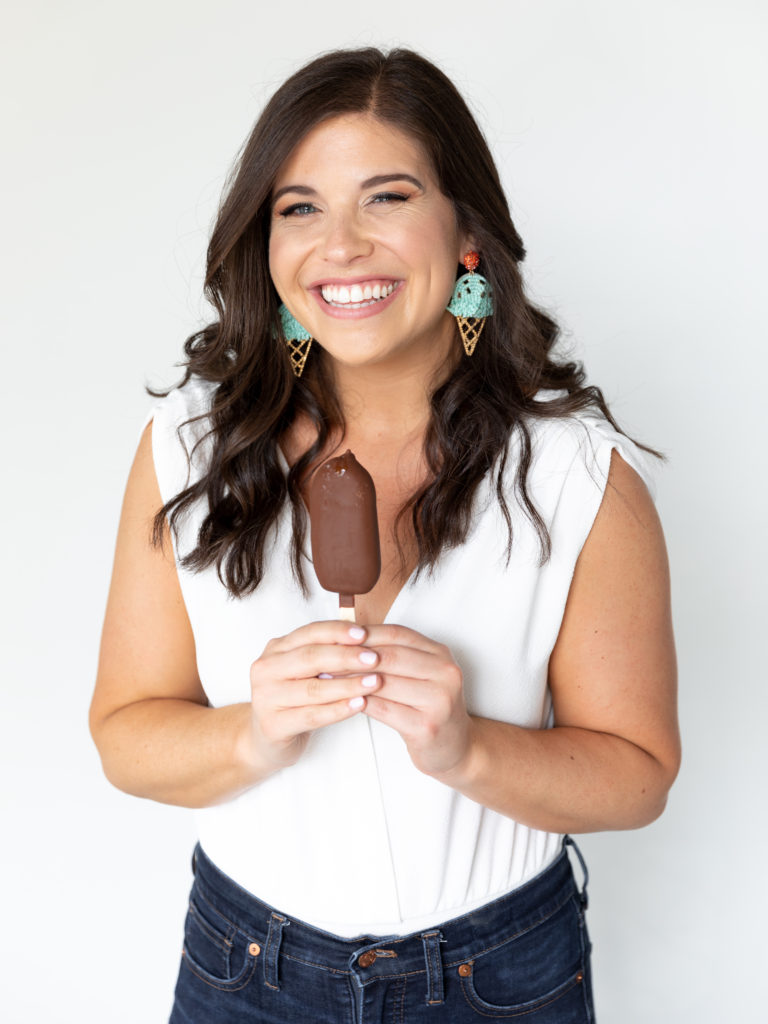 What was your journey like to get to where you are?
I have always been a food enthusiast. I began experimenting in the kitchen starting at the age of three, won awards for my food photos in high school, and majored in dietetics in college. I attended the University of Georgia for my bachelor's degree (Go, Dawgs!), then took root in Atlanta after graduation. I worked for Atlanta's local food TV show, Atlanta Eats, directly after college and maintained roles in sales, marketing, and social media. During that time, I began working on camera and appearing with restaurants on "Atlanta Plugged In" on CBS46 each week. I hosted the Athens, Georgia episode of "Dish Worth the Drive," and I was featured in several "Public Affairs on Peach" specials. Following Atlanta Eats, I took on a new role as marketing and media manager for Taste of Atlanta, Atlanta's largest and longest-running food festival. I managed all marketing partnerships, planned all social media, and blog content for all of the festival's events, which led me to be extremely detail-oriented. While at Taste of Atlanta, I co-hosted the segment, "Talk Food to Me with Skye Estroff" on Star 94.1's morning show, and I also.got my RYT 200 yoga teaching certification. Then, in 2019, I started my company, Skye Estroff, LLC, to help connect people through food.

How did your job change when you switched from your 9-5 to full-time entrepreneurship?
The transition to working for myself was, and continues to be, the most empowering career move I have experienced. Now I don't have limits on what I can do, which makes me feel creative and free! I let my work schedule blend with my "personal" schedule. I wake up and feel ready to work and energized with creativity. I still complete many of the same tasks — social media planning and scheduling, marketing, food photoshoot, et cetera — but I can work from anywhere and control my schedule.
What advice would you give someone wanting to follow in your footsteps?
Do something that makes you feel like your best self every day. It may seem trivial, but putting in a little bit of effort every day will build up to bring you closer to your highest good. Small changes every day lead to a long-term big change and an accumulation of confidence.

In a world that isn't always authentic, how do you manage to stay authentic and transparent with your audience and content?
When I post, I only share things that are important to me. I publish content that shows what I would like to represent: positivity and connection through food, love, and life-events.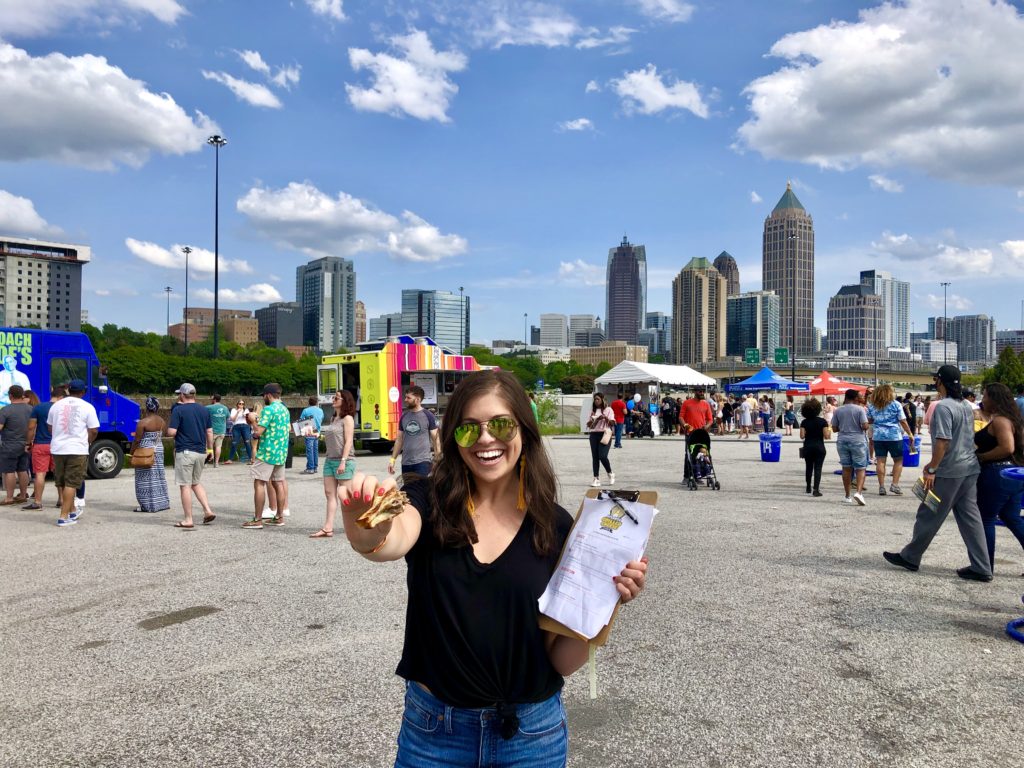 A lot of people are leaving their 9-5 to pursue full-time entrepreneurship. What tips would you give these individuals before leaving corporate America?
I think everyone's process is different, but it was really helpful for me to research and talk to people in similar positions before I left my 9-5 job. I think you have to be open-minded because your next move could be something that defies the social norms and limitations you have placed on yourself.
How do you balance everything?
I am not completely balanced. It is something I continue to strive for. Once I let go of the notion that I have to find perfect balance every day, it has allowed me to accept what each day brings, without judgement. I prioritize my mental and physical health by going to yoga several times a week, even when I'm overloaded with work. I schedule time with family and friends in advance so that I can ensure we spend time together regularly. There's a little less spontaneity that comes with this balance, but it's totally worth it!

As creatives, we get burnt out. What do you do to stay creative?
I work from different places, get out and about with my clients, and make time for the things I enjoy that spark my creativity! I love cooking, yoga, reading books, and watching movies, and I make sure to do these activities as often as I can!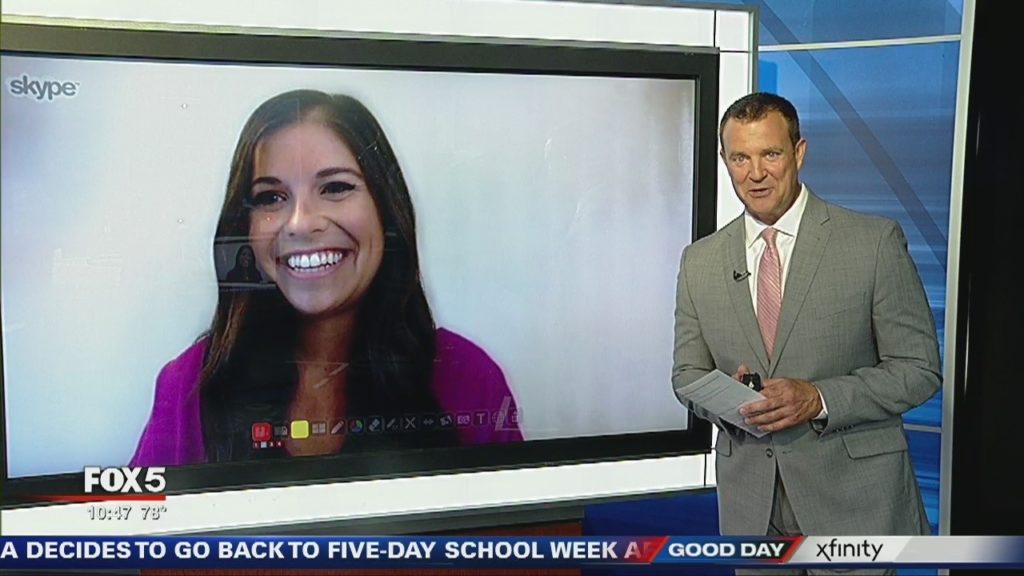 What is your favorite recipe/dish to create for a dinner with friends and why?
I'm a big fan of fancy cheese boards! I love loading up a platter with meats, cheeses, fruits, nuts, pestos, and preserves. It's a crowd-pleaser and makes everyone excited to eat and be together!
What would be your last meal?
A progressive meal including a chicken biscuit from Chick-fil-A, an Amore Mio pizza from Varuni Napoli, and ending the meal with a chocolate boxcar cookie from The General Muir.

What is your favorite quote and why?
"Growth is a process." This quote is important to me because it's a reminder that your ideal life does not happen overnight, your hard work shows over time.

What exciting things can we expect from Skye Estroff in 2019?
Hopefully, lots of great TV and radio pieces that connect people through food and many amazing, positive clients to collaborate with! Stay up to date with my journey at skye-estroff.com, @skye.estroff on Instagram and Skye Estroff on Facebook.