After a stressful few weeks and with the temperature dropping, my cousin, Crystal, and myself decided to pack our bags to head to Tulum, Mexico. Now, Tulum, Mexico, has been on my bucket list for a while, so I was excited to check this destination off of my bucket list.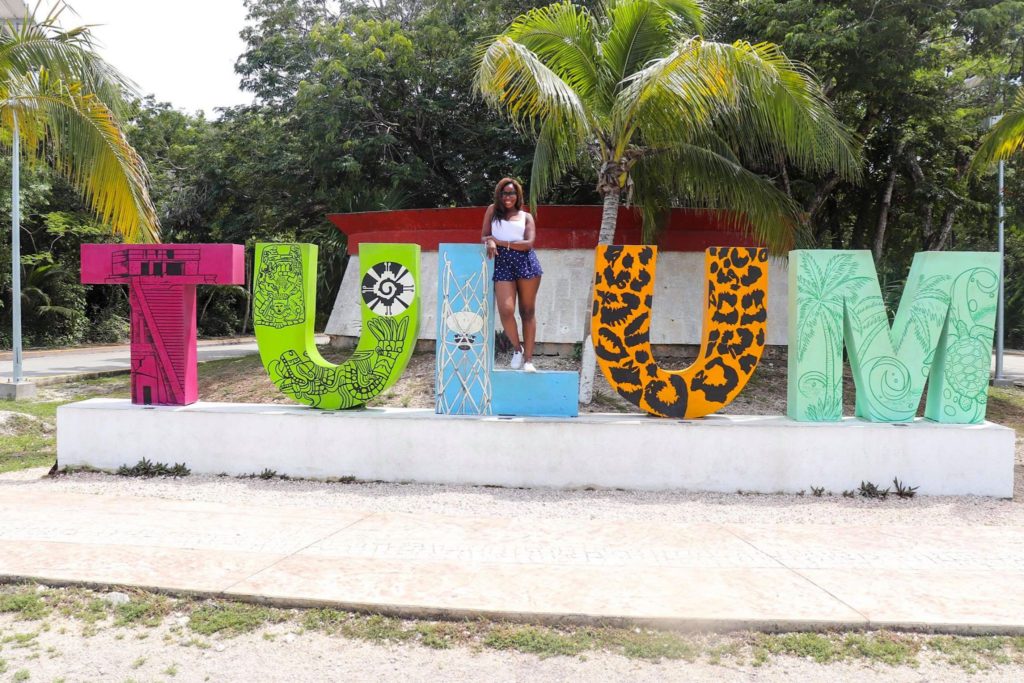 Tulum, Mexico, is known for being one of the world's most beautiful beach cities.  Tulum is a town on the Caribbean coastline of Mexico's, Yucatán Peninsula.  We flew from Hartsfield-Jackson airport into Cancun, Mexico, with the flight being only two hours.  For $40 US dollars, we, then, took a taxi from Cancun to our hotel.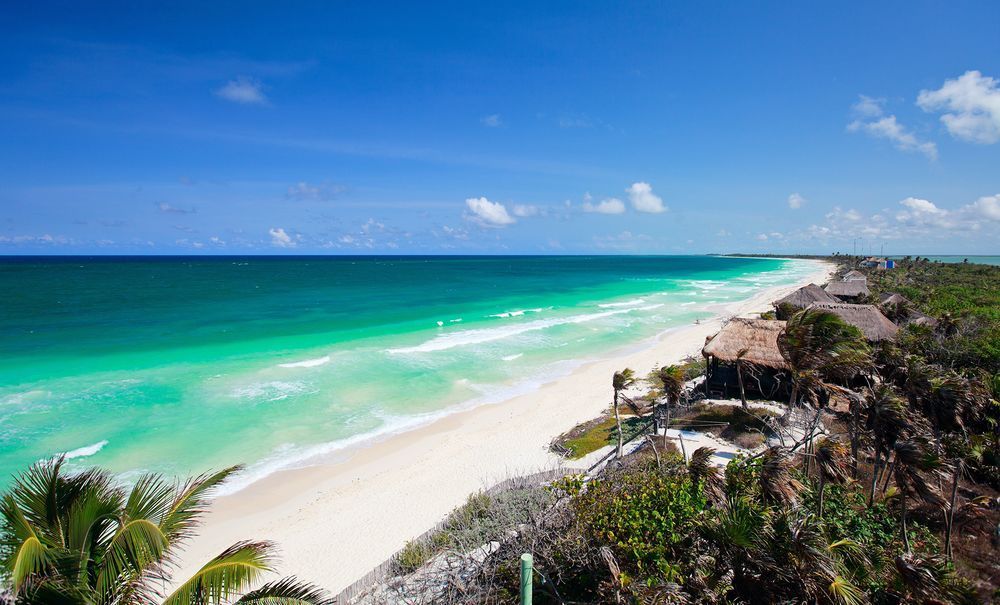 From there, it was a one-hour commute.  What I really appreciate about Tulum is that it isn't as tourist'y as Cancun.  This trip was so amazing!  You definitely should add it to your bucket list.
I am going to share five reasons why you should visit Tulum, Mexico.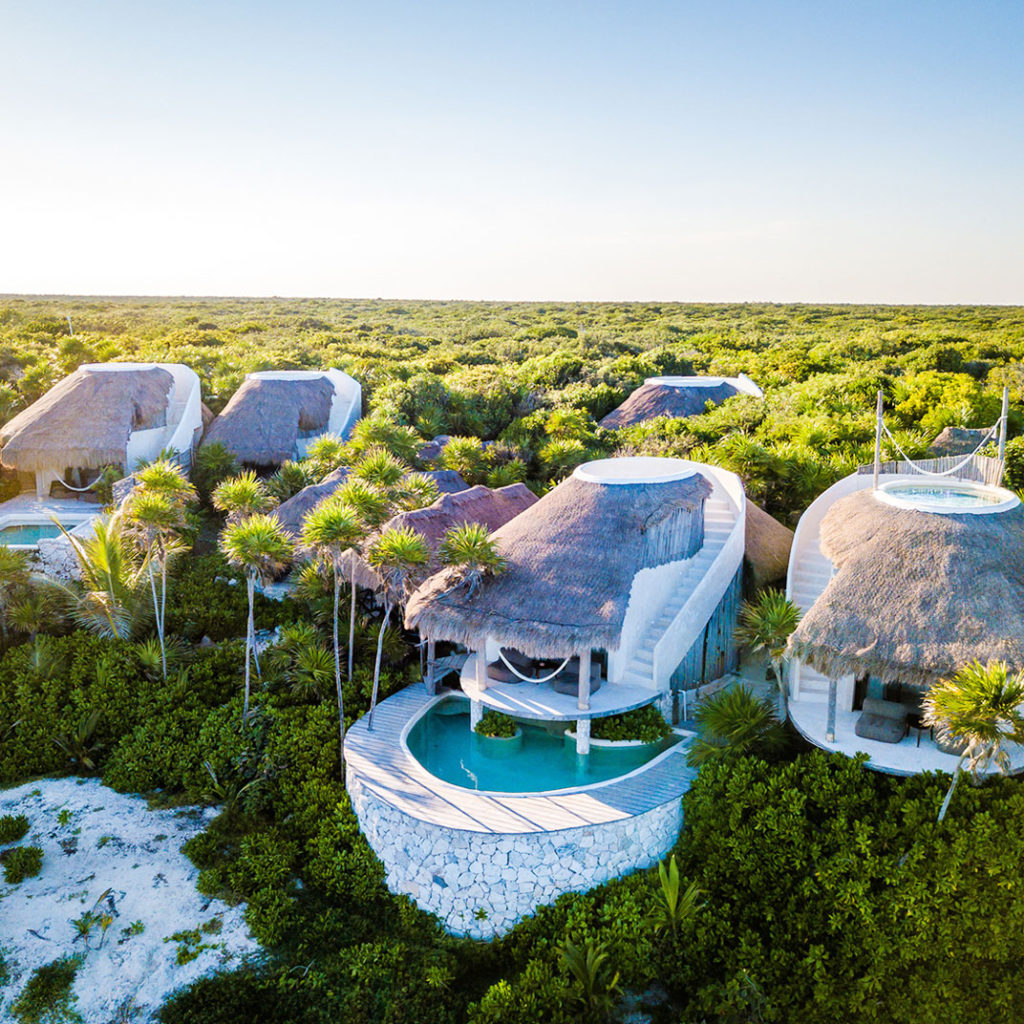 1. Papaya Playa Project Km 4.5, Carretera Tulum-Boca Paila, Zona Costera Tulum, 77780, Mexico
From the moment I arrived at The Papaya Playa Project, I knew I was in for something special.  We were greeted by such friendly staff.  And upon arrival, we were treated to refreshing beverages and warm smiles.  I really felt like a guest-of-honor. The Papaya Playa Project is located right on the beach, alongside plenty of cabanas.  We stayed in a casita oceanfront with private rooftop plunge pool.  At 377 square feet, the room was really spacious.  But the highlight of the room was the plunge pool.  Papaya Playa Project's mission is to promote holistic and spiritual life, consciously responsible with nature and community, holistic and spiritual life, consciously responsible with nature and with our community.  Papaya Playa Project values respect and modesty, simplicity, celebration through music and art, the cordiality between human relationships, and the common benefit of our community, which explains why the resort is so serene and relaxing.  Each morning for breakfast, we stayed on the property to dine.  The breakfast was oh-so delicious.  I mean, you can't go wrong with avocado toast, smoked salmon toast, eggs with Manchego cheese, and pancakes.  One evening was particularly special: my guest and I had the chance to have a VIP meal prepared by executive chef, Javier Garcia Cerrillo.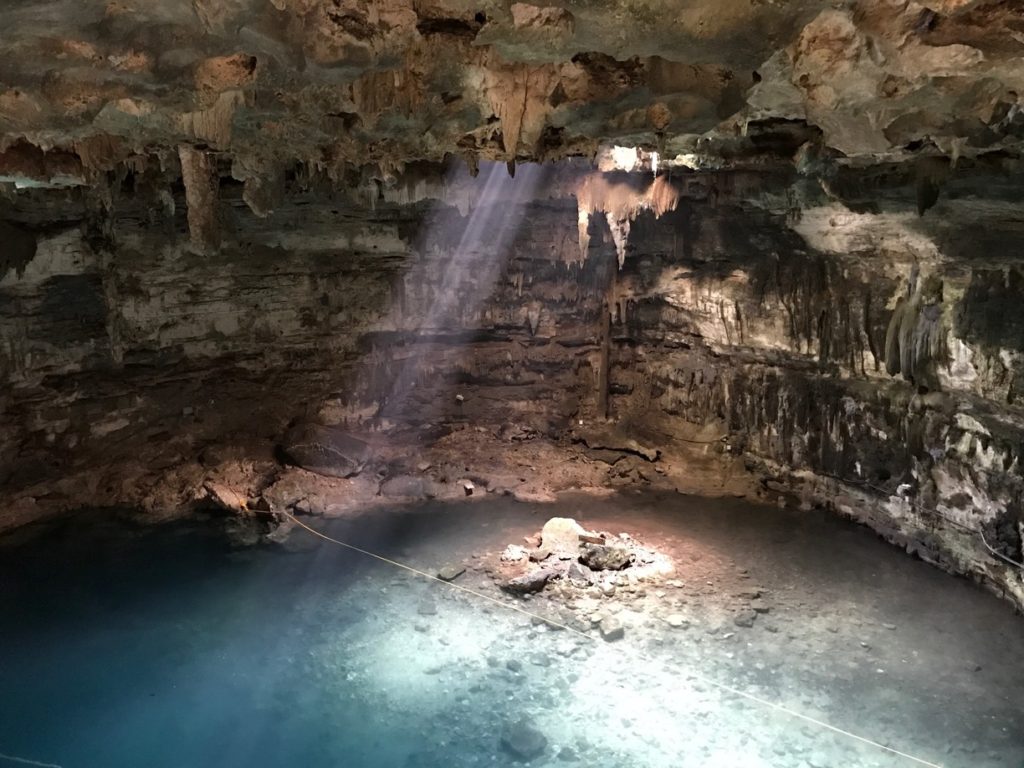 2. Gran Cenote Quintana Roo 109, 77796 Tulum, Q.R., Mexico
If you are a thrill-seeker like myself, then you have to visit The Gran Cenote.  This was my first time experiencing a cenote, which is a natural pit, or sinkhole, resulting from the collapse of limestone bedrock that exposes groundwater underneath.  The Gran Cenote is known for being a scuba diver's and Instagrammer's dream.  The views are stunning because of all of its uniquenes and beauty.  It's 30 feet deep and offers a beautiful glimpse of the freshwater underworld of the Mayan culture. Admission tickets are $25.00.  You can also rent a life preserver and purchase water.  I would highly recommend that if you are not a confident swimmer, rent a life preserver.  When you visit The Cenote, swimming will be at your own risk because there is no lifeguard.  When I tell you that I had the best time jumping in — it was so exhilarating!  Lastly, I would recommend going at 10 a.m. or 11 a.m.  When we visited, there were about seven to ten people, which was perfect.  I heard stories of individuals waiting upward of up to 50 or 60 people.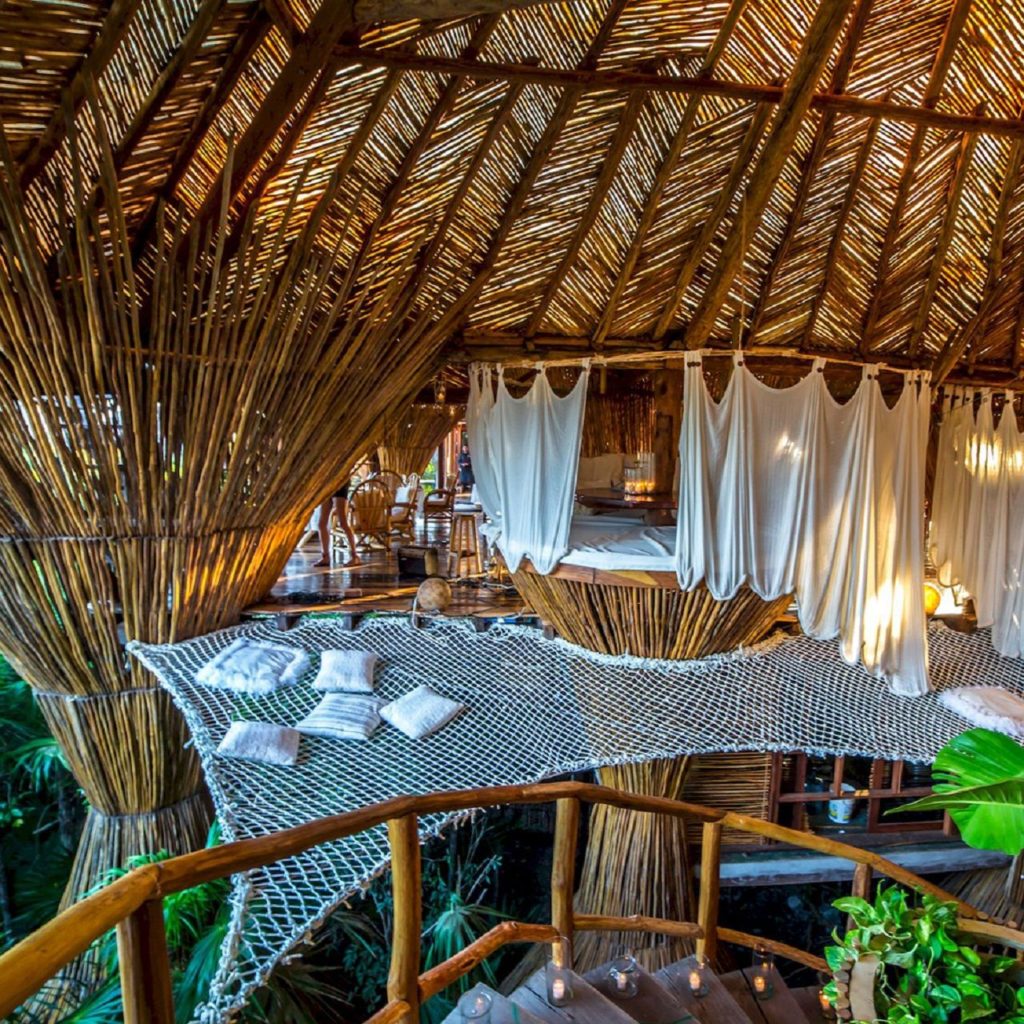 3. Kin Toh Carretera Tulum-Boca Paila KM 5, A, Zona Hotelera, 77780 Tulum, Q.R., Mexico
If you appreciate beautiful sunsets in the jungle, impeccable ambiance, and stunning architecture, then Kin Toh is the restaurant for you.  This modern, adult-only tree house restaurant is one of the most beautiful restaurants I have experienced.  Kin Toh is a tree house built in the middle of the jungle and offers Mayan-Mexican avant-garde cuisine.  Kin Toh also offers local and seasonal ingredients of the best quality.  We enjoyed our cocktails, appetizers, and hookah.  I would strongly advise to make reservations, and make them as early as possible to catch the sunset.  If you are a walk-in, Kin Toh's seating is on a first-come, first-served basis.   We were lucky to experience the nest because the evening was slow.  However, typically, these tables start, at a minimum, $1,000.  (We spent $120 on our hookah.)  The average price per person is $150 to $200, but it's so worth it!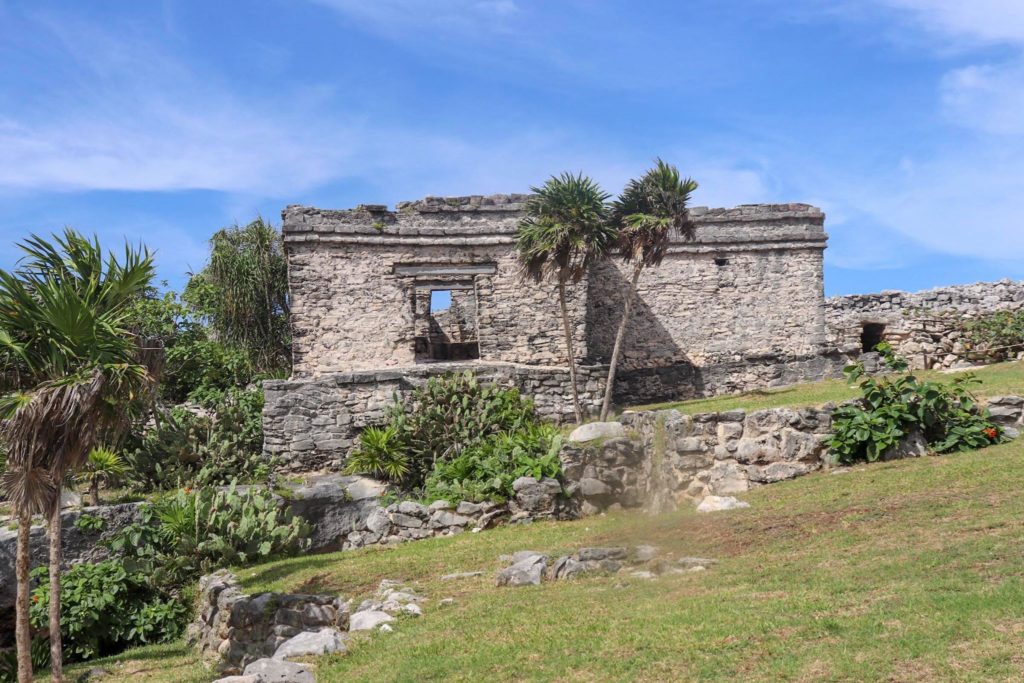 4. Mayan Ruins Carretera Federal, Cancun – Chetumal Km 230, 307, 77780 Tulum, Q.R., Mexico
One of the surprises of my trip was visiting the Tulum Mayan Ruins.  Tulum has the good fortune of housing a number of well-preserved ruins dating back to the 13th century.  Upon arriving at the ruins, we paid $6.00 to enter.  We received a brochure and a map to find our way — (yes, a map) — we, then, took a short train ride that dropped us off in front of the ruins.  The Tulum ruins are the only ones built by the sea.  The breeze and water views were awesome.  Bring your swimsuit for a dip.  You have the option to hire a tour guide to show you around, but we preferred to explore ourselves.  
I loved admiring the ancient architectural and natural beauty.  I would recommend arriving early because it was really hot when we explored at 3 p.m., not to mention that it was crowded.  Also, make sure to keep your map.  If you want to get 18,000 steps in, in two hours, then lose your map.  We had such a great time exploring that we returned the next day to explore the ruins with a boat ride.  The water was gorgeous and the views were impressive.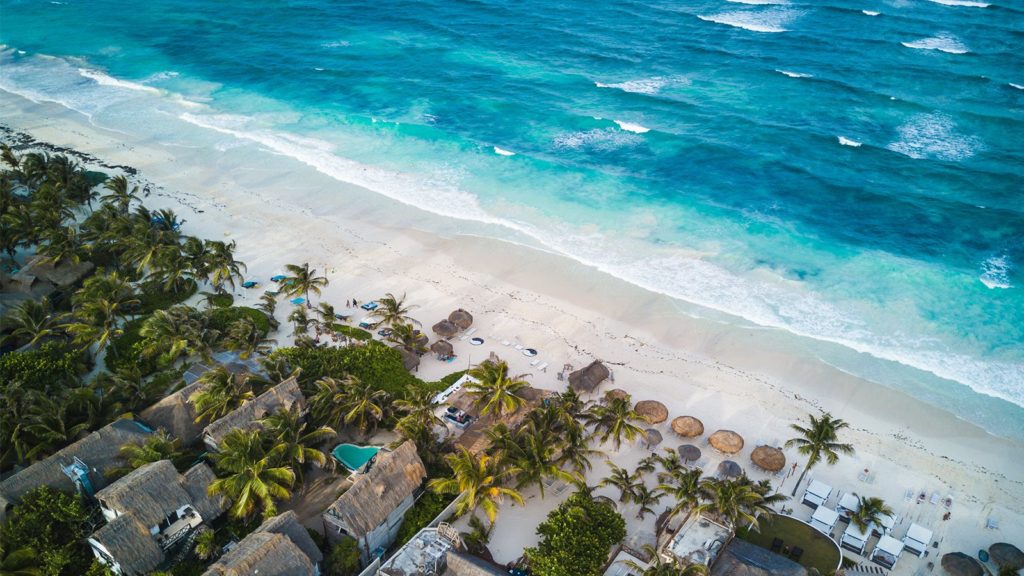 5. Tulum Beaches 
If you are like me, beaches make your soul oh-so happy.  I am thankful and blessed that I have experienced some of the best and most beautiful beaches in the world.  Tulum Beaches is on my Top Five, along with these other must-experience beauties:  Playa Ruinas; Caribbean Sea; Playa Paraíso; Las Palmas Public Beach; Akumal Beach; and Secret Beach.  I assure you that you will be highly impressed!