New Year's Eve is right around the corner, so you already know that the champagne will be overflowing. And let's be honest, any day is a good day for a champagne bar. I consider myself a champagne connoisseur because it's my preferred beverage of choice. So any excuse to pull out the bubbly is my type of party.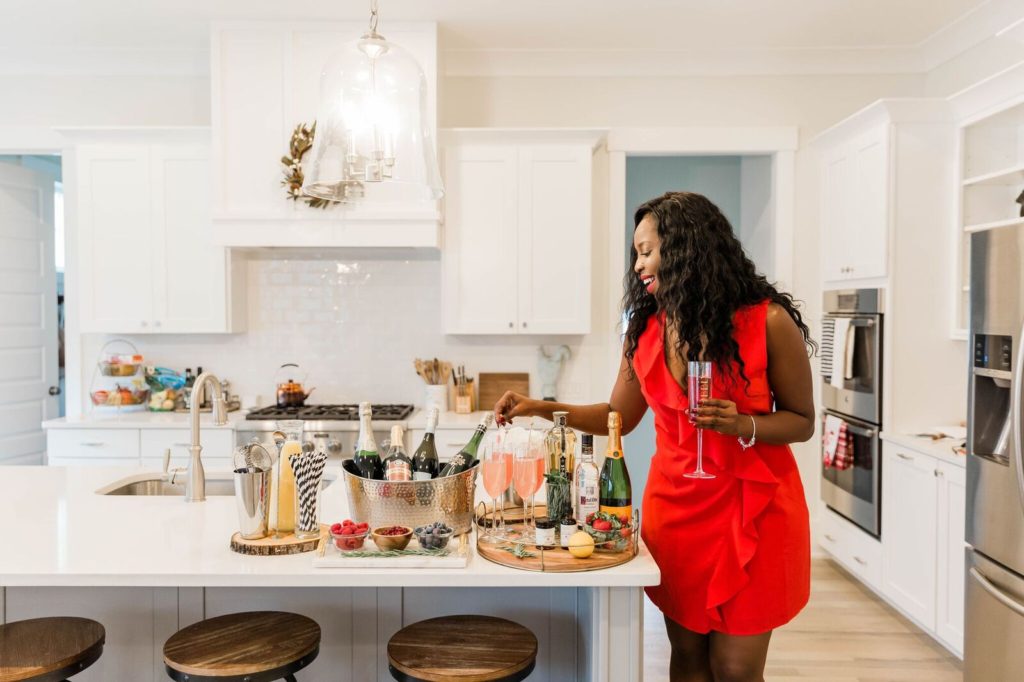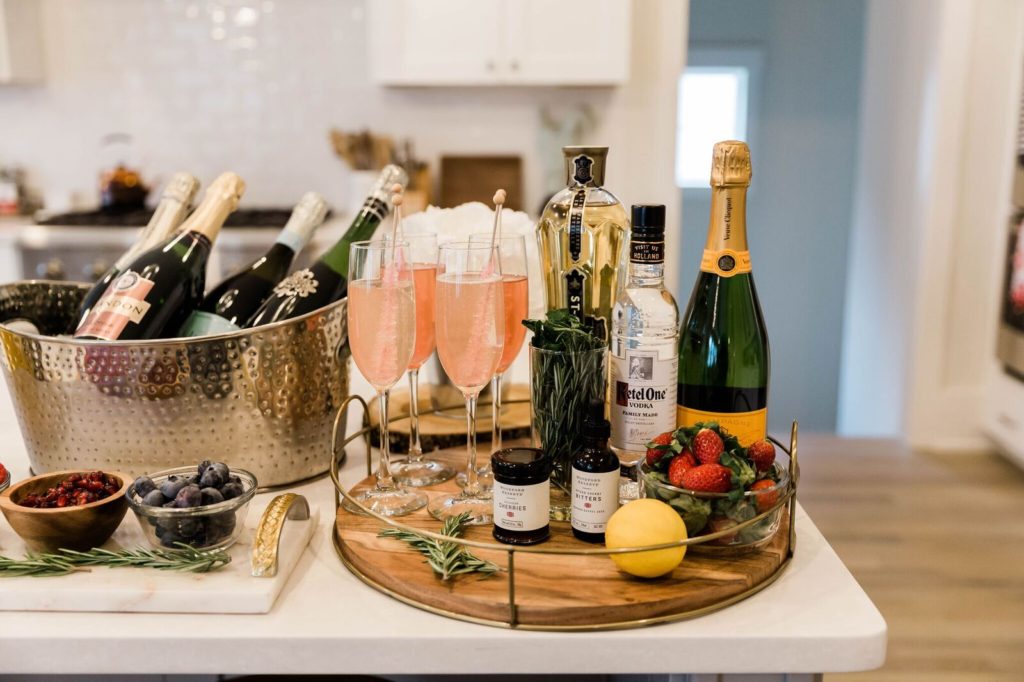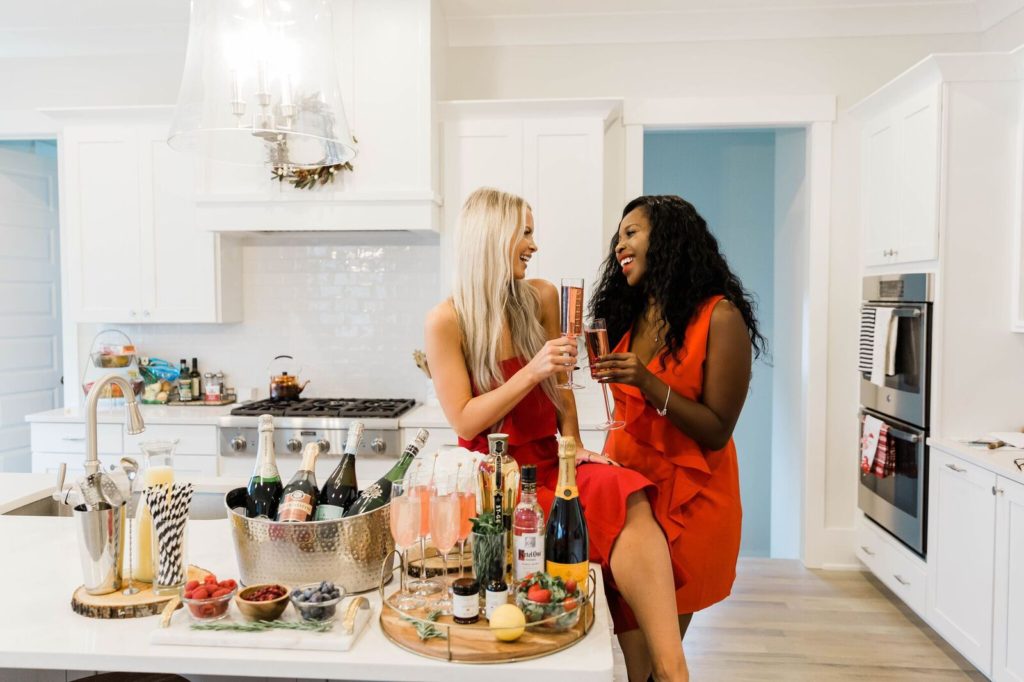 Champagne bars are perfect for any gathering because it allows your guests to serve themselves, which gives you more time to invest in entertaining, finish the cooking, and to have a seat and a glass of champagne for yourself.  For my bar, I purchased all of my spirits from Local Vine.  Local Vine has vast varieties of champagne and prosecco, and the price is extremely competitive when comparing to local competitors. The "Beyonce" of this production is the champagne, of course.  A few of my faves are Veuve Clicquot Brut ($49.99) and Chandon Brut ($19.99).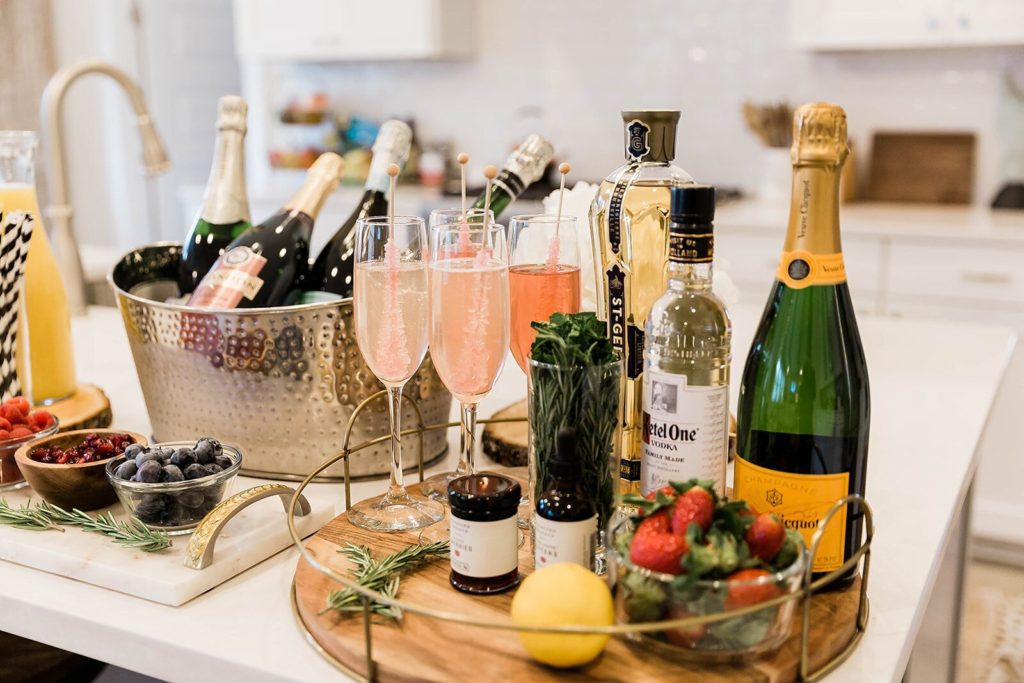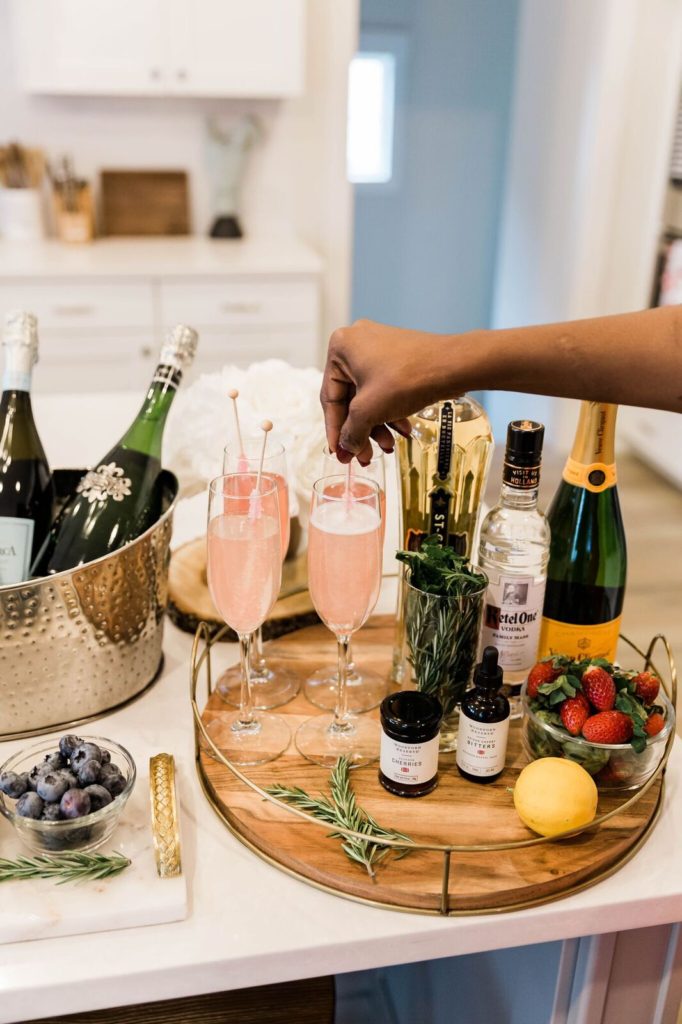 For my bar, I added a prosecco as well because everyone loves variety. If you ask me, St. Germain is heaven-sent and is an ideal sweetener for a dry champagne. You definitely want this apart of your bar. Gin and vodka are both great for a smooth added punch.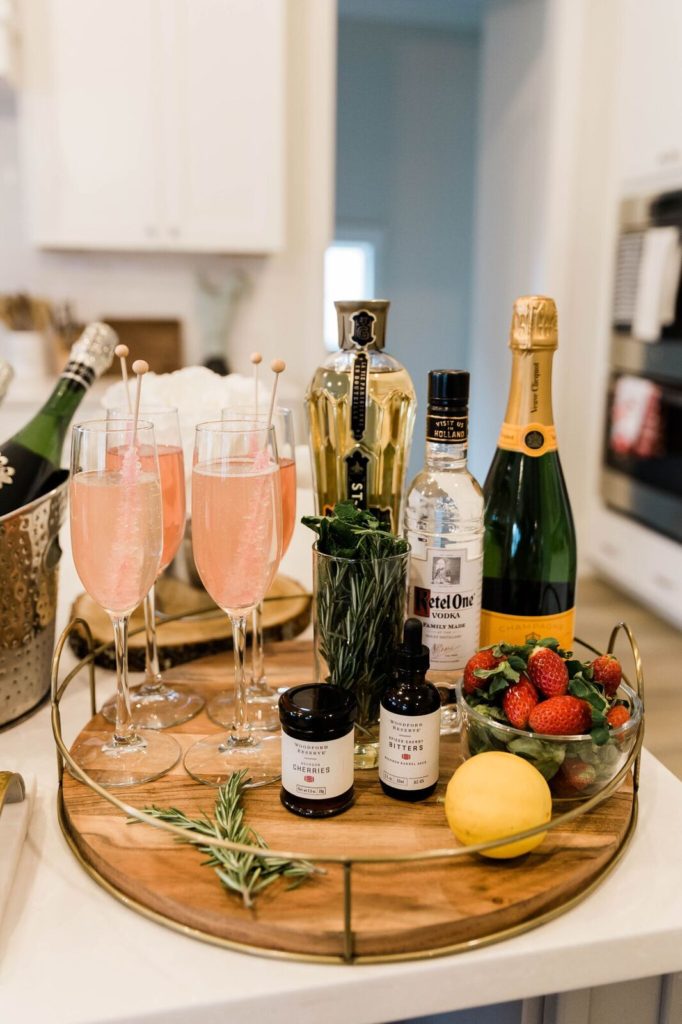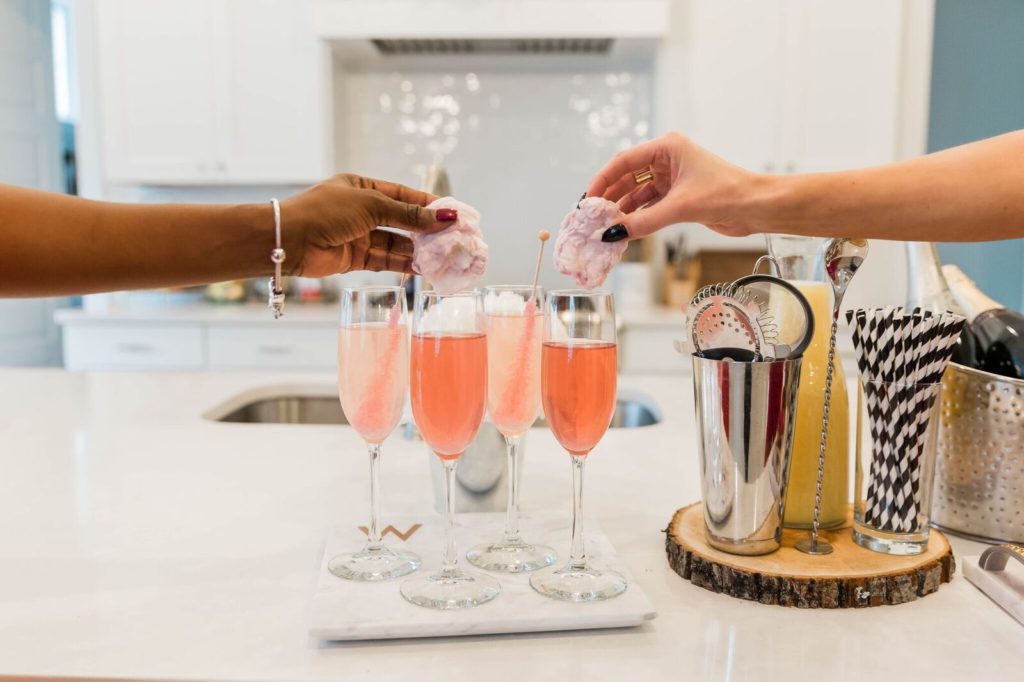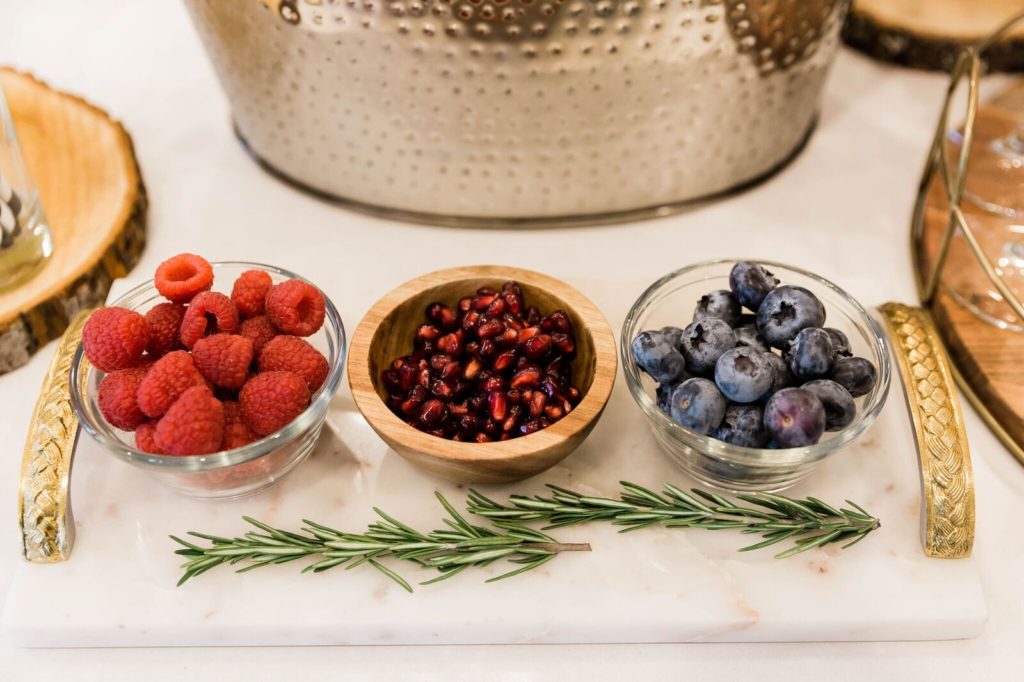 When creating your bar, this is your time to be creative with add-ons. Fruit is always a good idea because of its sweetness, and it pairs perfectly with champagne. You can get wild by adding cotton candy and Pop Rocks candy for additional sweetness and for photo opp.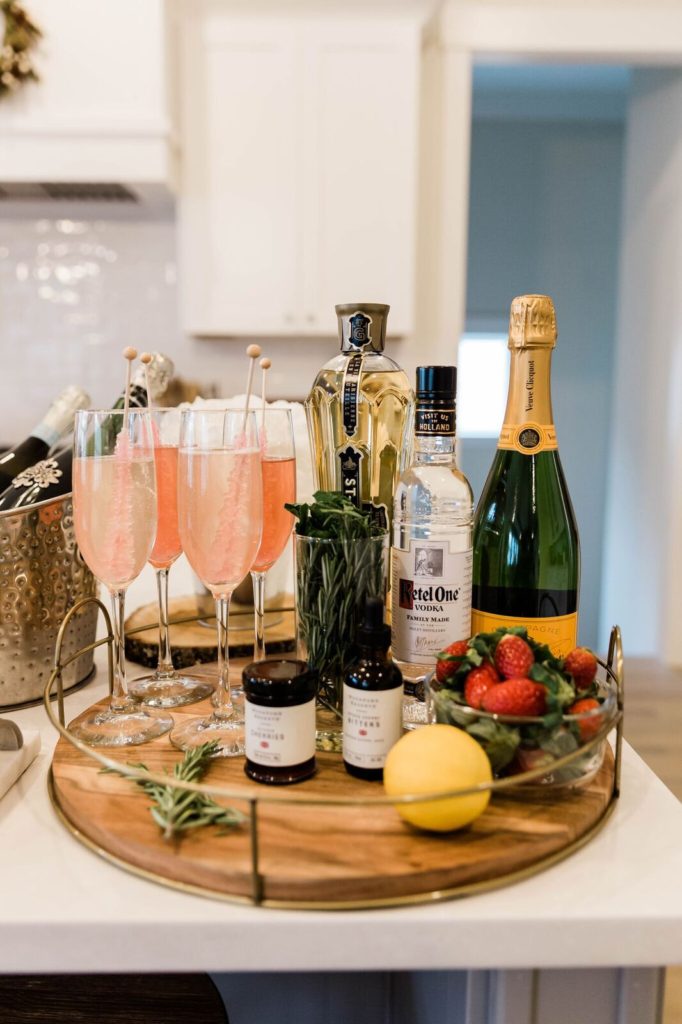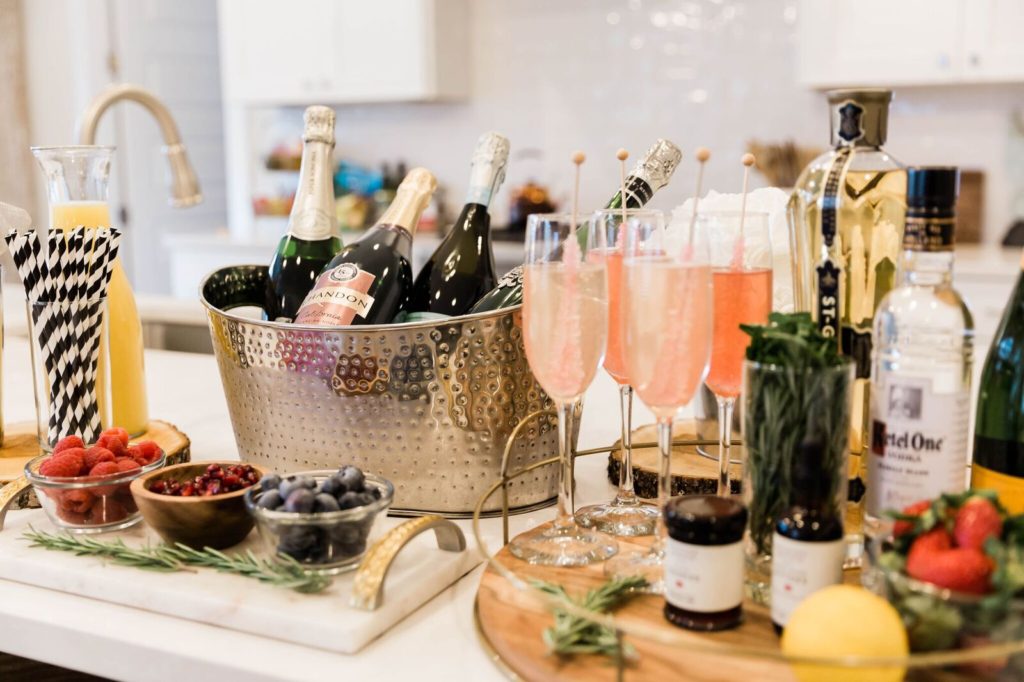 This bar has so many fun combinations and options. You will have endless fun.
Here's what you'll need:
Champagne and/or prosecco
Gin
Vodka
St. Germain Elderflower liqueur
Juice (orange, pomegranate, and cranberry)
Pop Rocks candy
Seltzer
Simple syrup (made with honey, ginger, and rosemary)
Garnishes
Fresh herbs (mint and rosemary)
Fresh fruit (pomegranate arils, citrus, and berries)
Raw turbinado sugar
Sorbet
Decorative ice cubes made with juice and herbs (Make them yourself. It's easy!)
Directions: Put champagne on ice for at least one hour to chill. Next, pour into a sexy champagne flute. Add preferred ingredients to your champagne. Enjoy. Cheers!