'Tis the season, friends! Can you believe it's the home stretch for Christmas? The only thing I love more than Christmas are all of the holiday parties! I recently had a chance to partner with my good friend, Sarah Gosnell of 'Going Gosnell,' to curate a stellar bad and boujee brunch.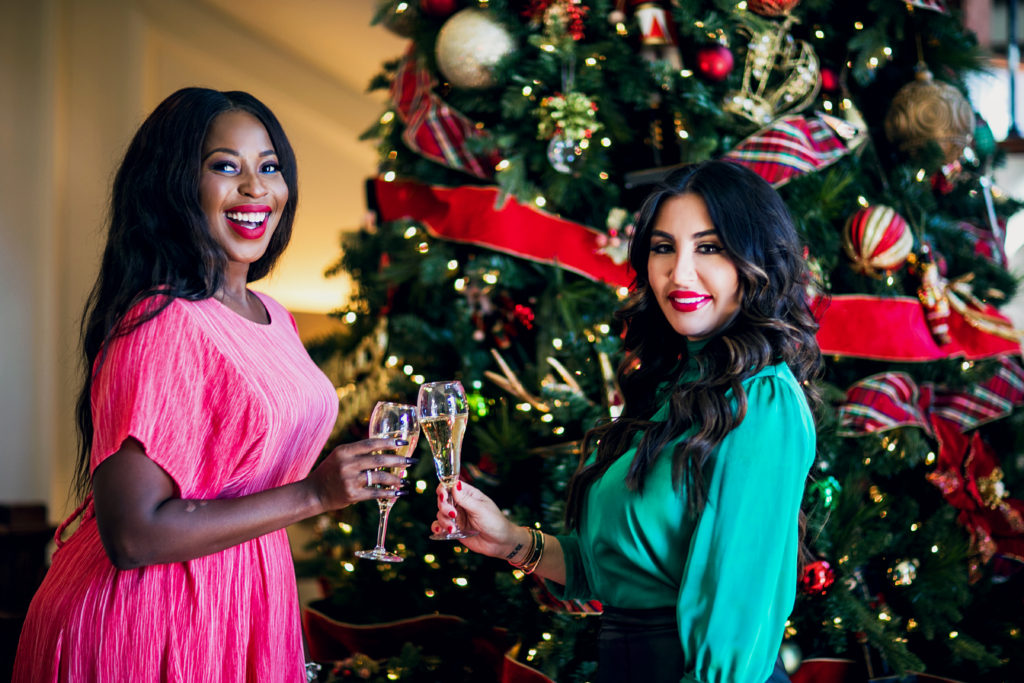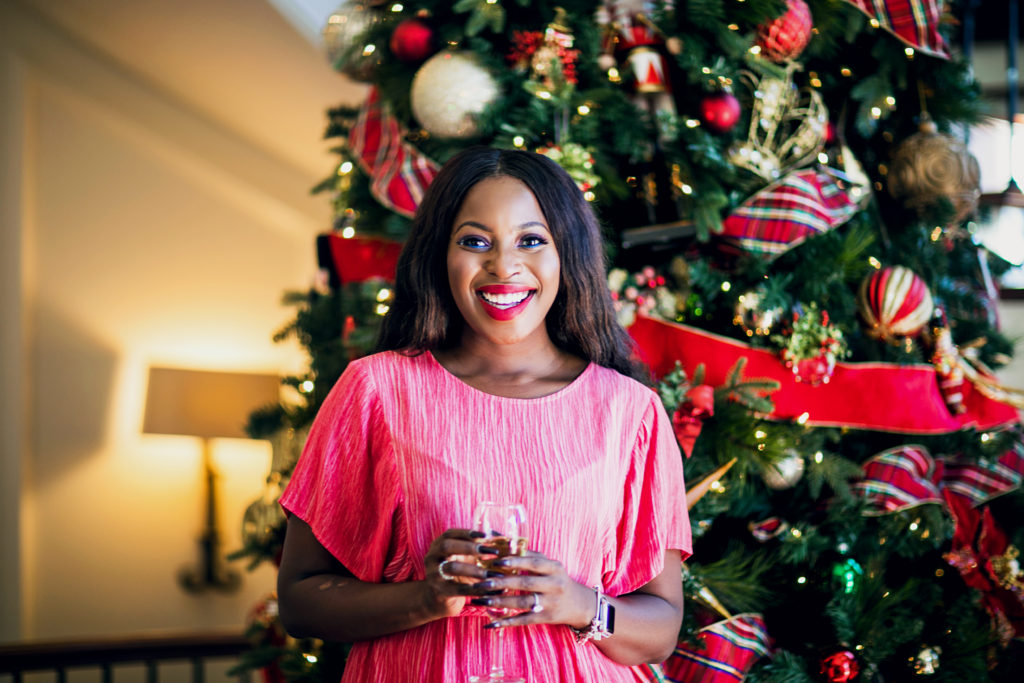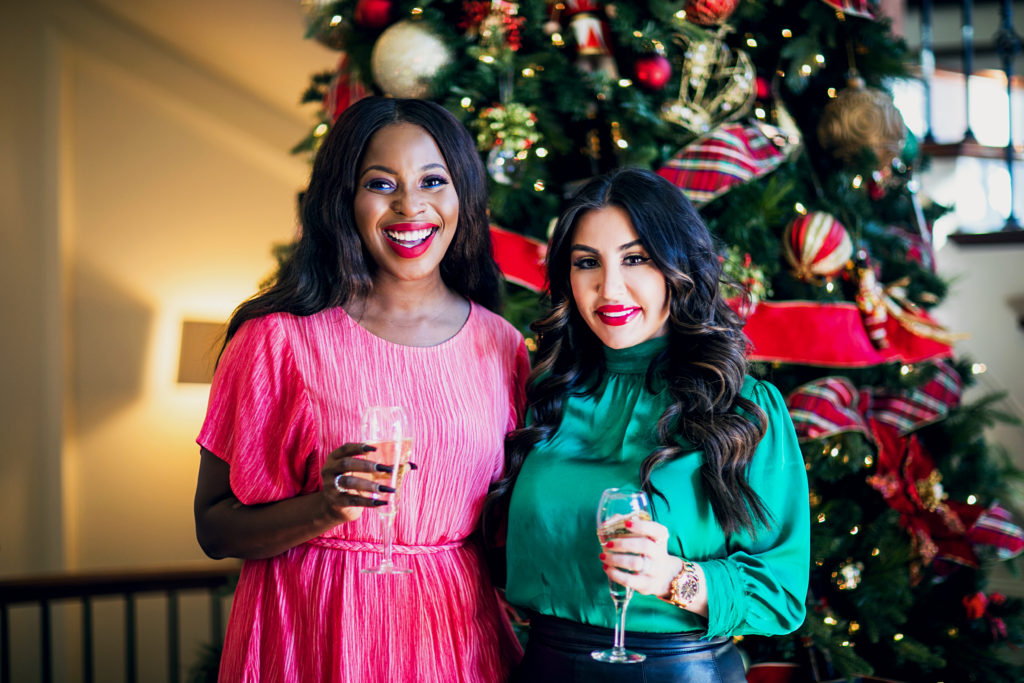 After hosting this event with Sarah, she and I decided that this will be an annual event. Our bad and boujee brunch was so much fun, and we loved creating this event! We were thrilled that our guests enjoyed themselves! I am sharing my tips on five ways to have the best bad and boujee holiday brunch.
1. Food and menu
When you host an event, you want to make sure the food is stellar. Your guests always remember the food at your events. As a food blogger, when I host my events, I make sure that impeccable food is my No. 1 priority.
For our brunch, we were really lucky to partner with Dogwood Catering. Whether you are having a wedding, dinner party, or a corporate event, Dogwood Catering is your go-to catering company. Make sure you book them for your next event for all of your catering needs. The team was so professional, and the food was divine. For our menu, we wanted something light, yet filling. Our menu consisted of:
Individual charcuterie boards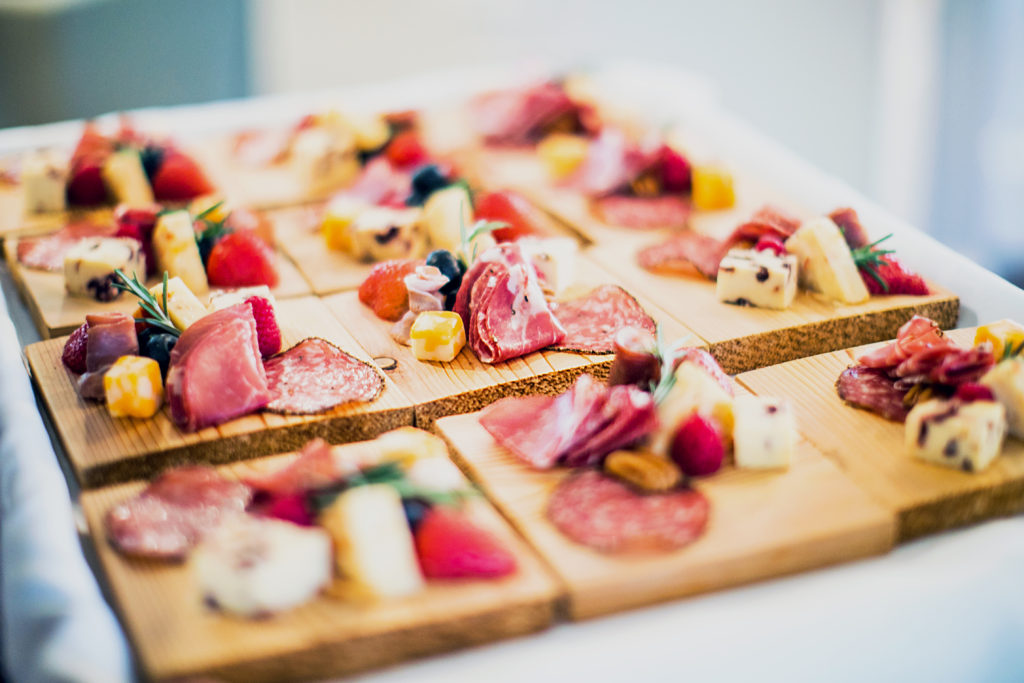 Trio of deviled eggs Nashville, Bloody Mary, and ramen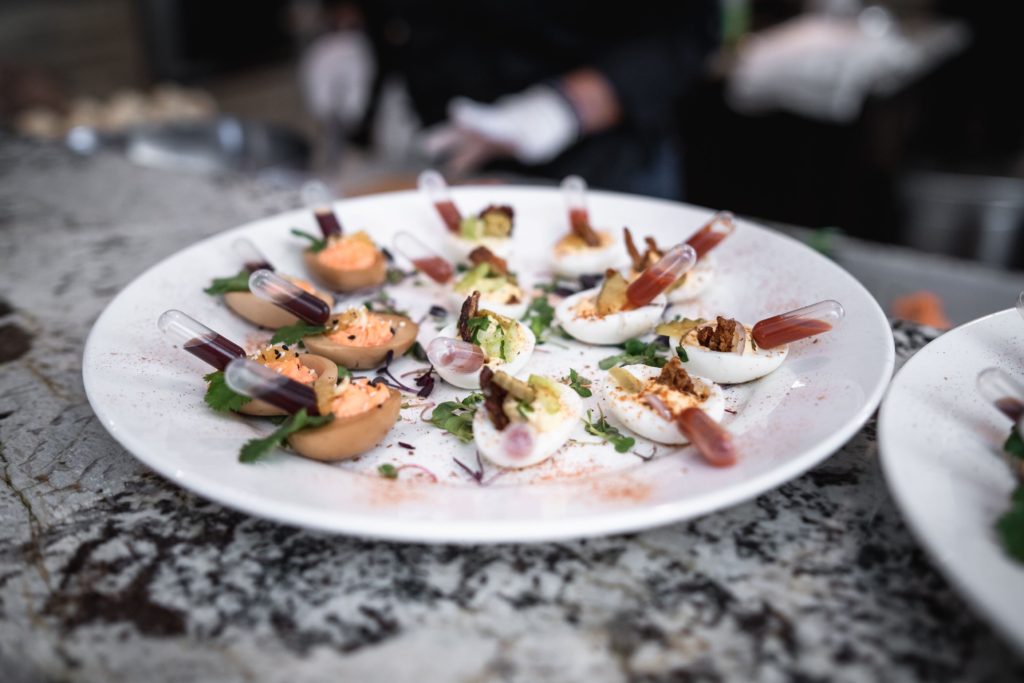 Surf and turf beef Wellington bites and petite lobster rolls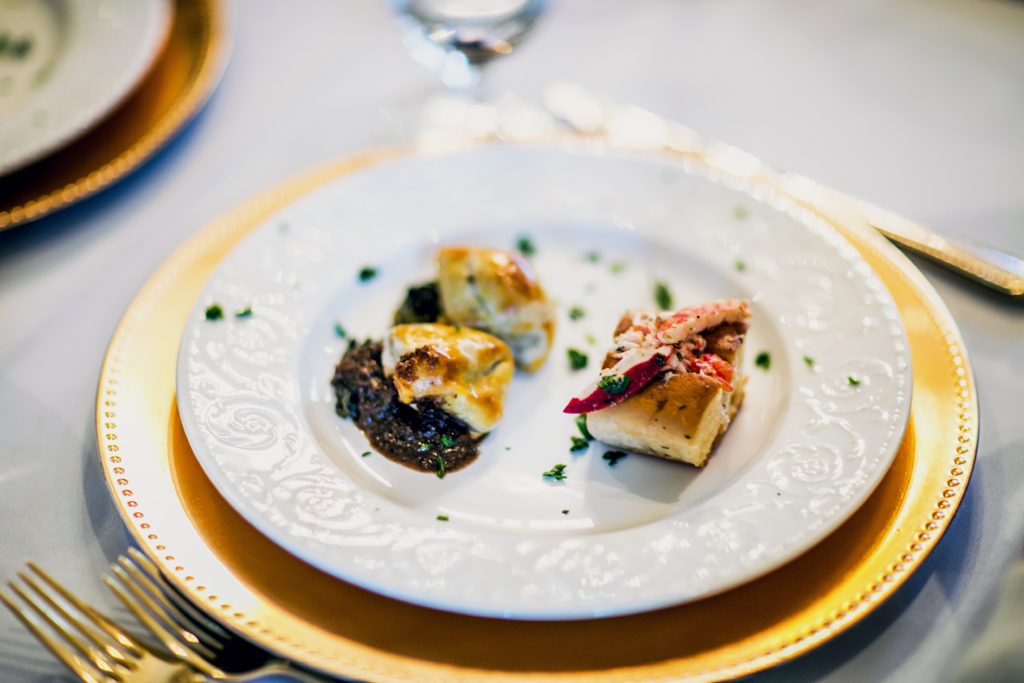 Crab cakes with Hassleback potatoes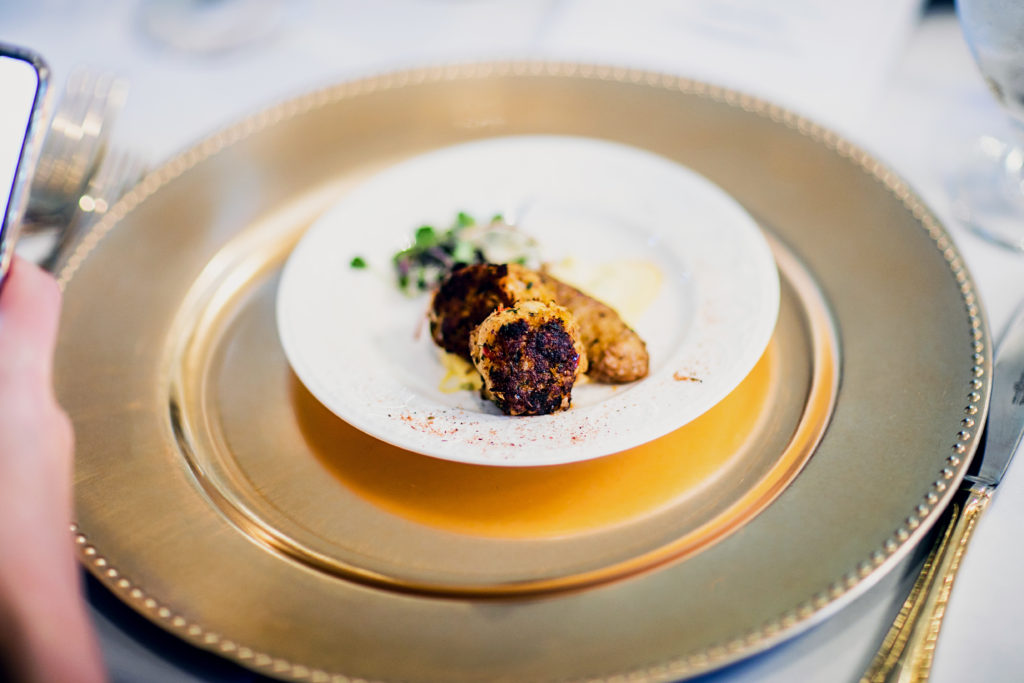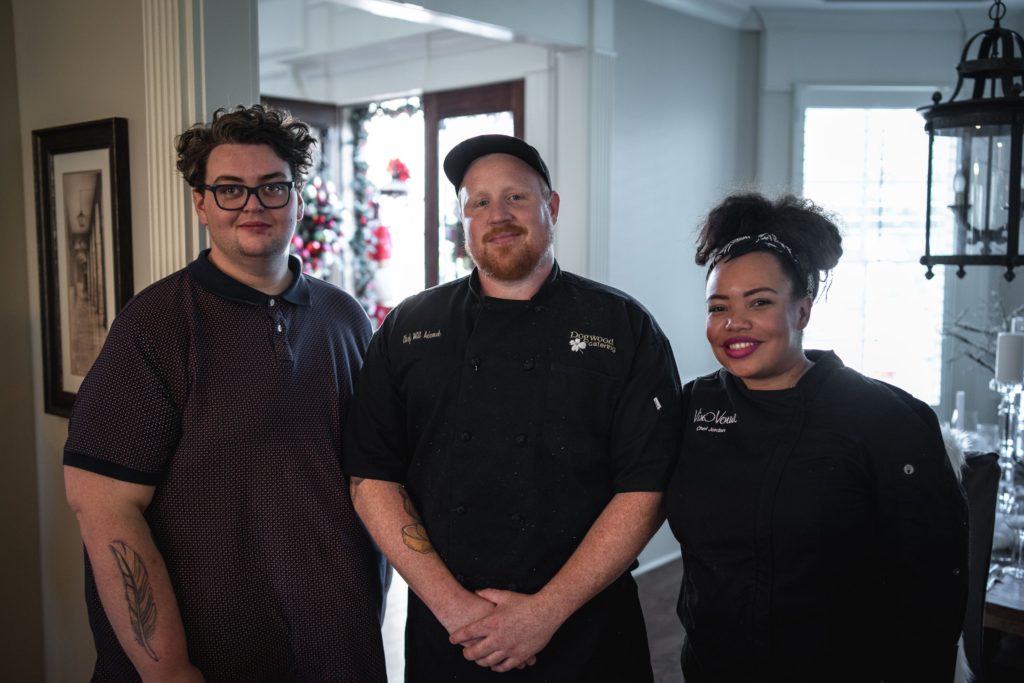 2. Drinks
The holiday season is a time to drink and be merry. What's better than bubbly champagne and La Fête Rosé? A champagne and La Fête Rosé bar!
The champagne and La Fête Rosé bar was awesome because it allowed the guests to self-serve themselves. It was so much fun to see all of the unique combinations your guests can create with the toppings. Here is how you can create the perfect champagne bar.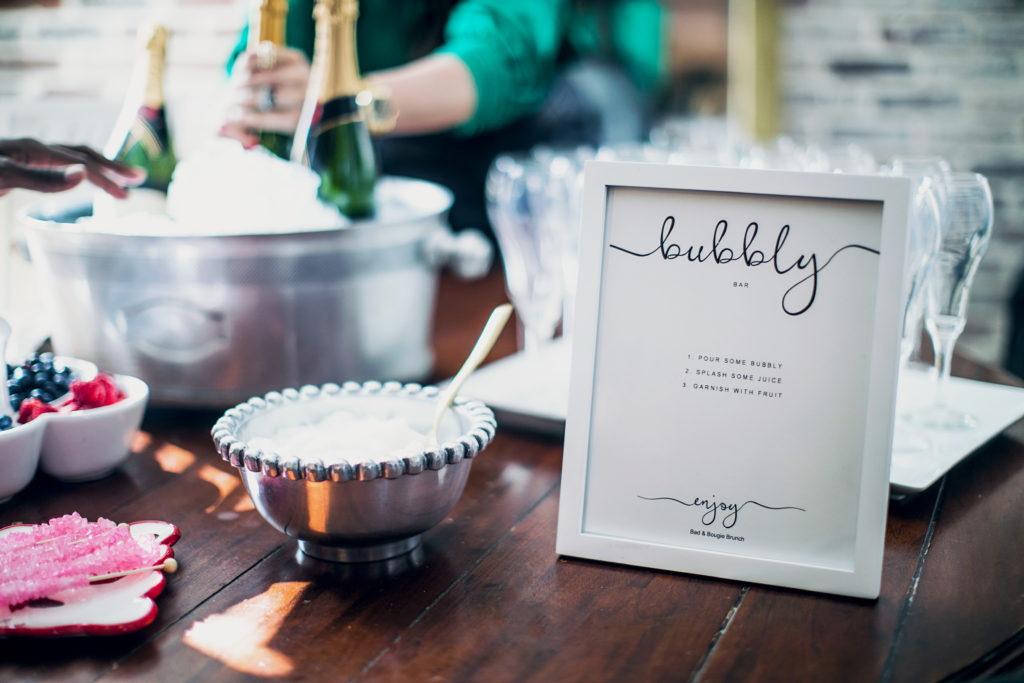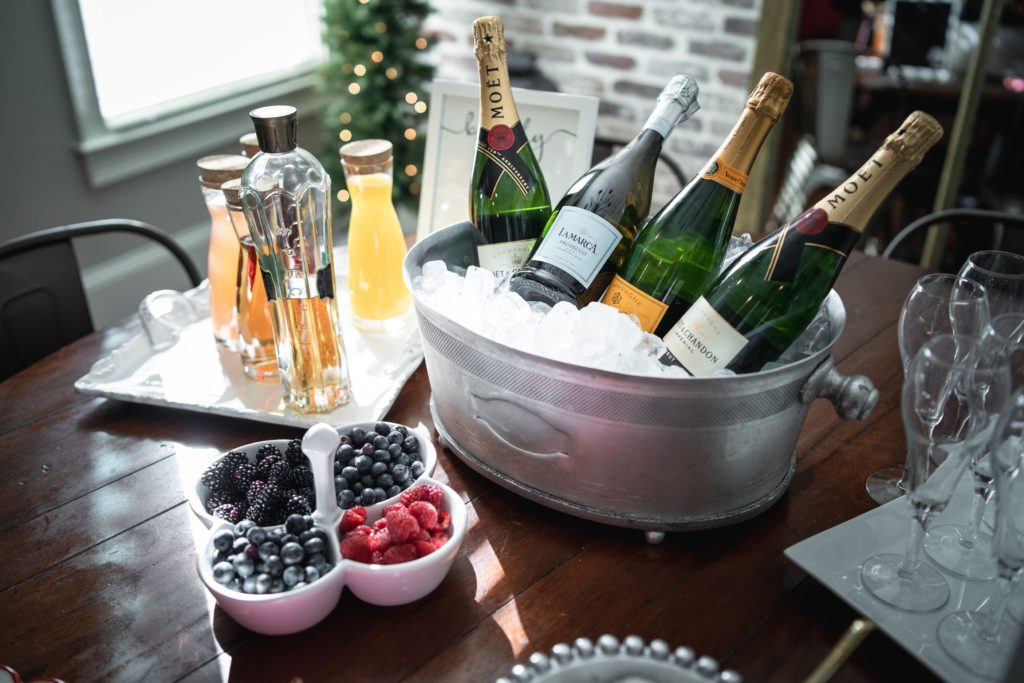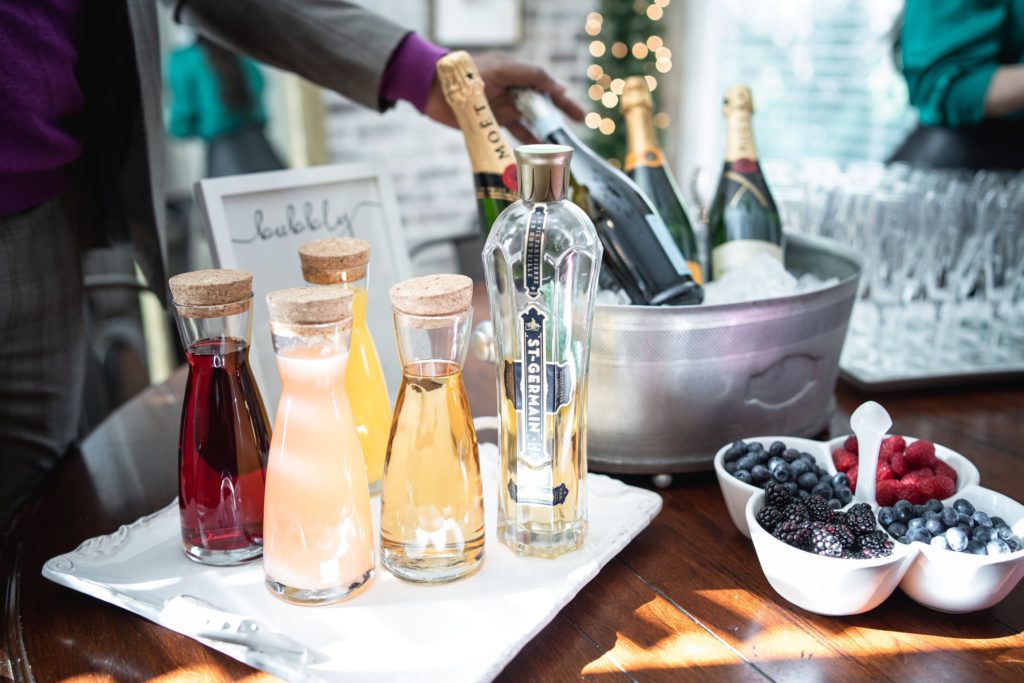 I don't care what anyone says, La Fête Rosé is a rosé wine that I drink all year long. For the La Fête Rosé bar, I made sure to add things that complemented the rosé such as pop rocks and cotton candy. Our guests loved them.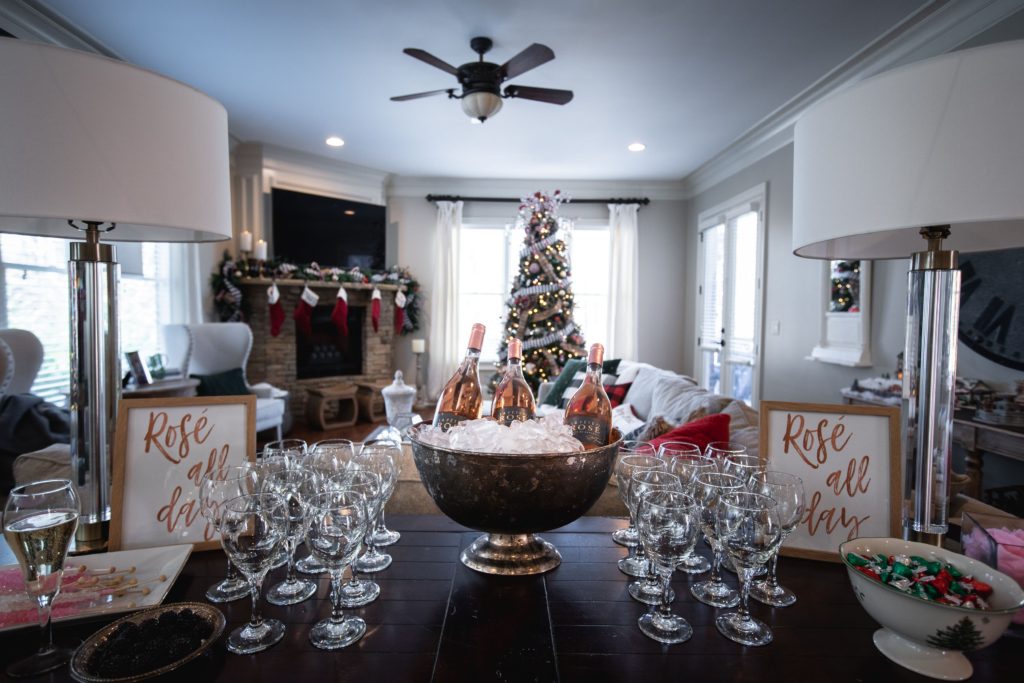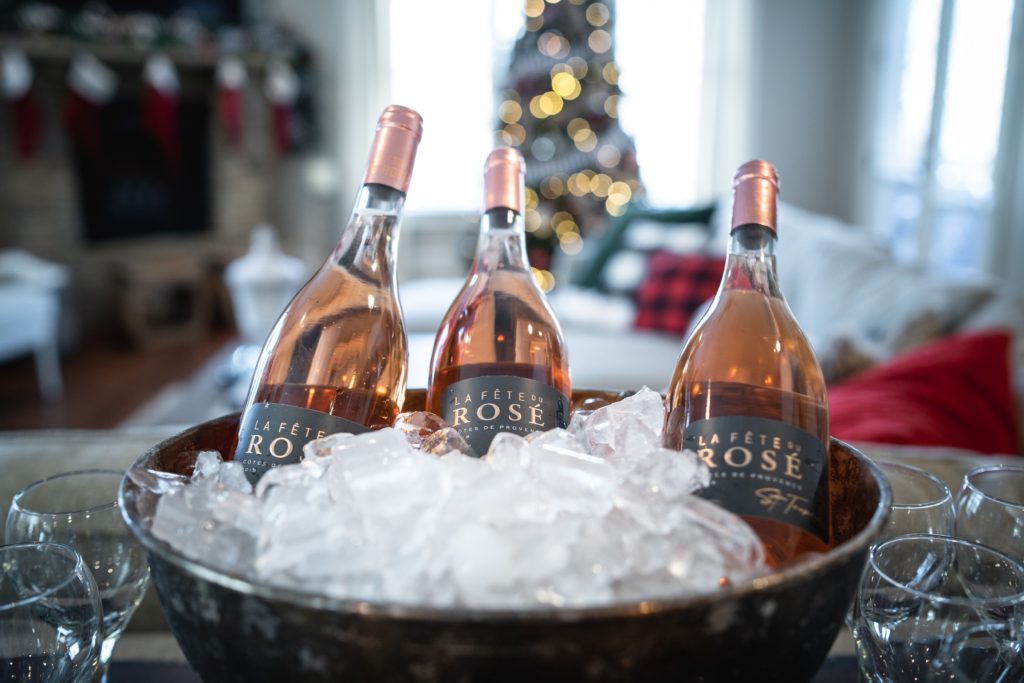 3. Holiday Decor
Sarah was so kind as to host the brunch at her gorgeous home. She decorated her entire home all by herself. From the moment our guests arrived to her home, everyone immediately got into the holiday spirit. She had the most perfectly decorated Christmas trees throughout the entire home, which we opted to match our tablescape with the tree and the room decor with gold and white. The final product was stunning.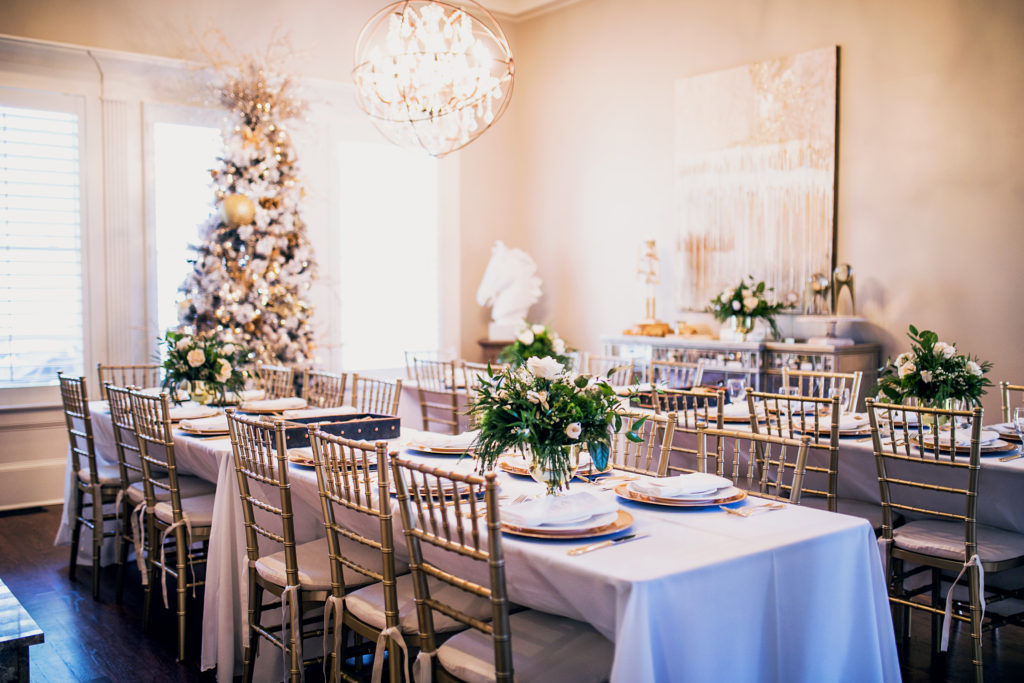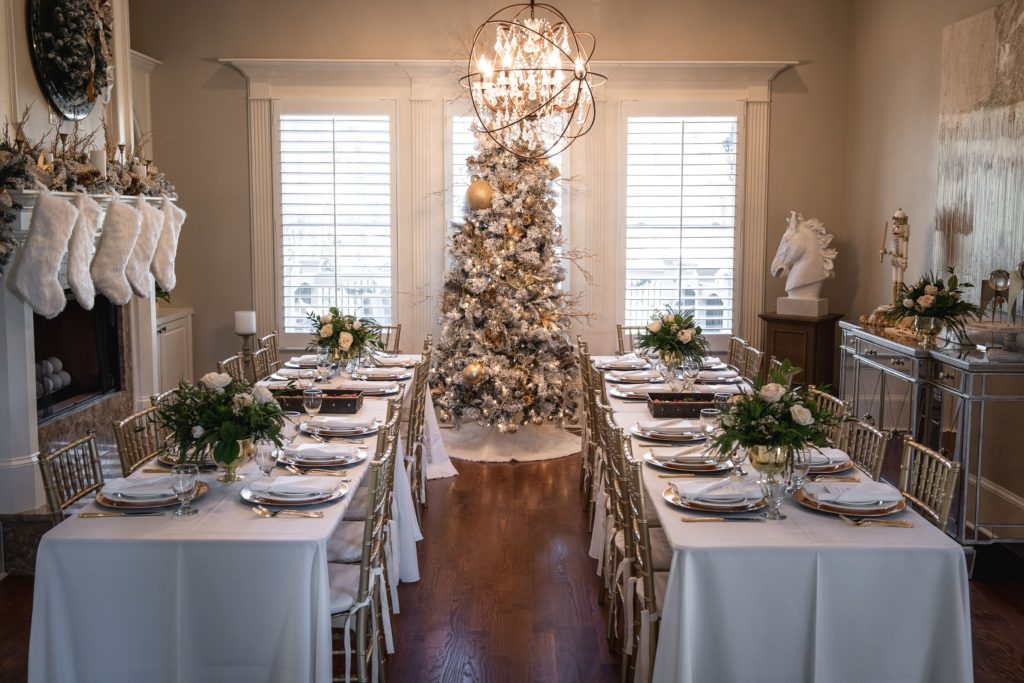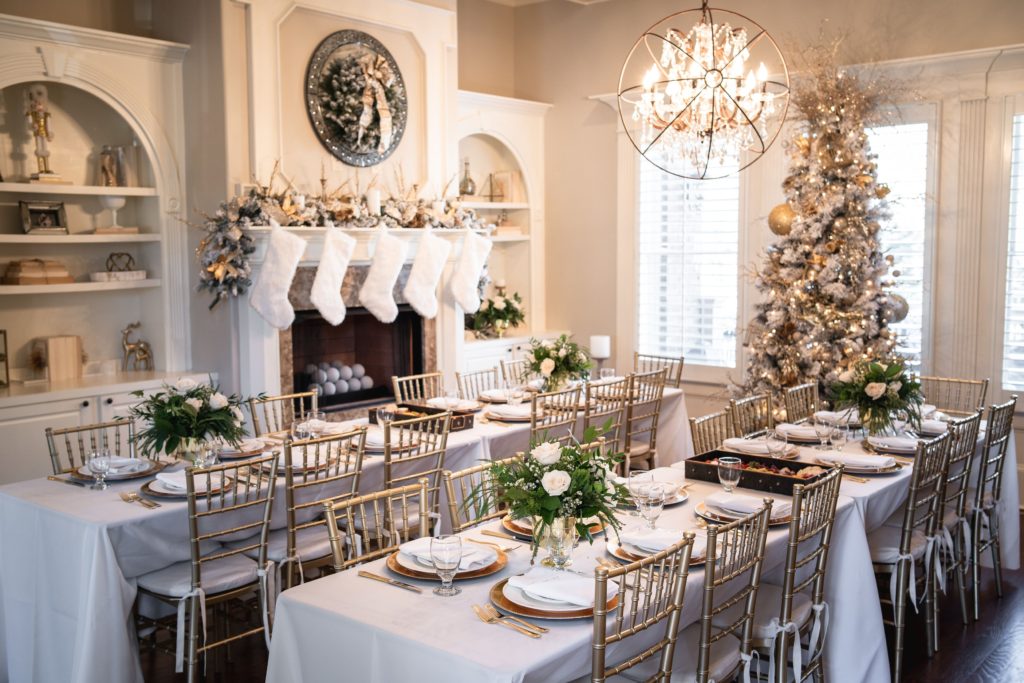 4.Tablescape
Since the theme of this brunch was "bad and boujee," we wanted everything from the food to the decor to the tablescape to be incorporated in every detail of that theme. There were gold chargers and gold silverware which really brought the room together. The florals, which were created by Plume Florals, were absolutely stunning. We decided on white and green to bring the room together. In the end, we loved the way everything came amazingly together!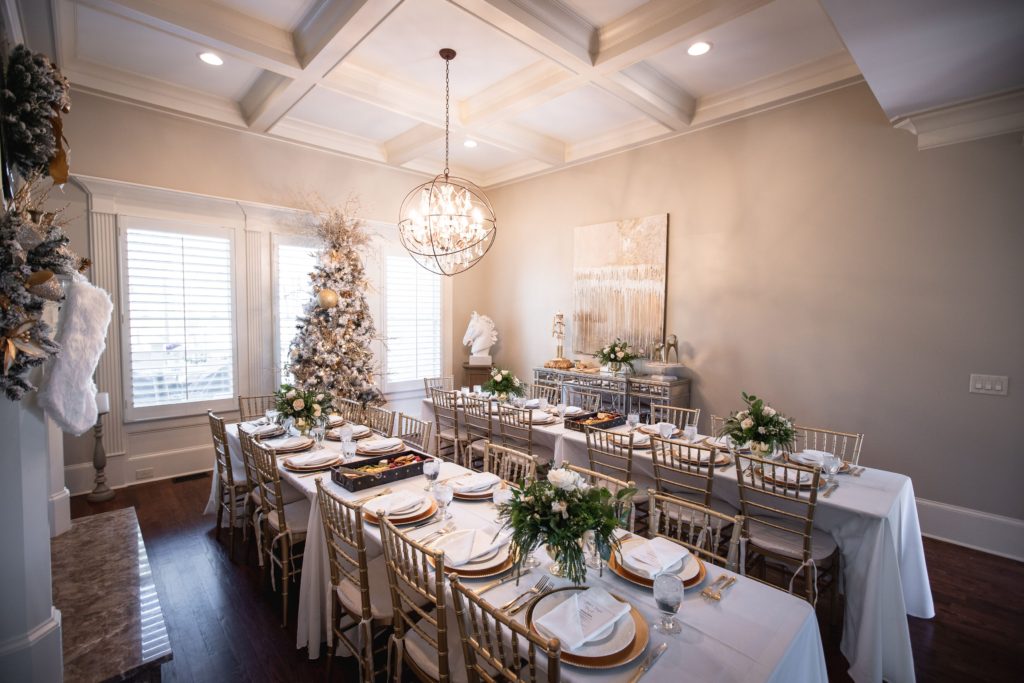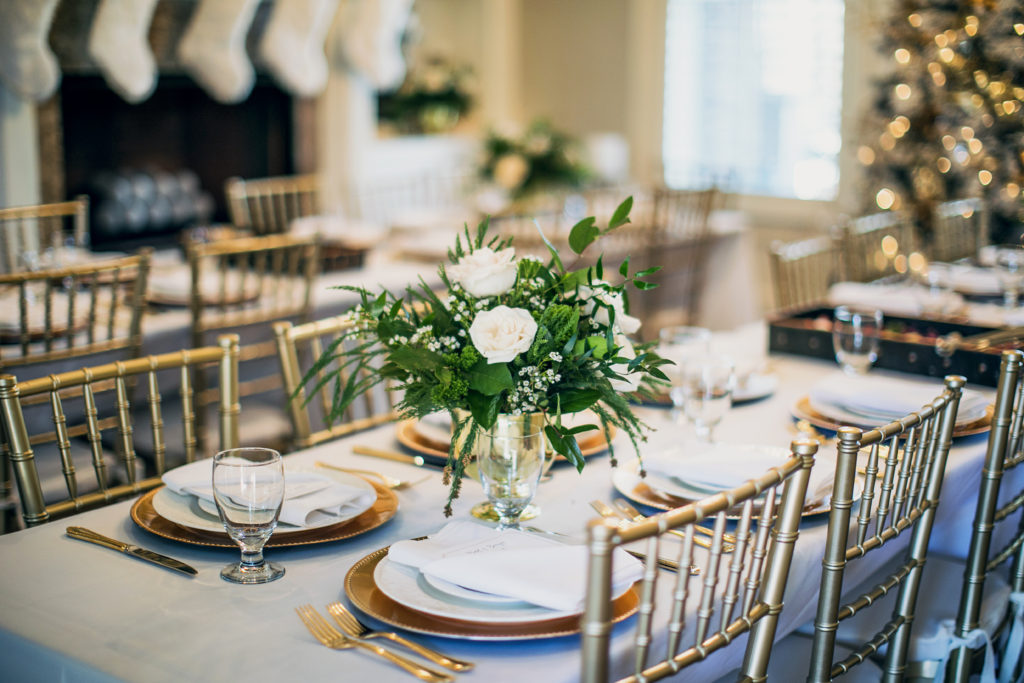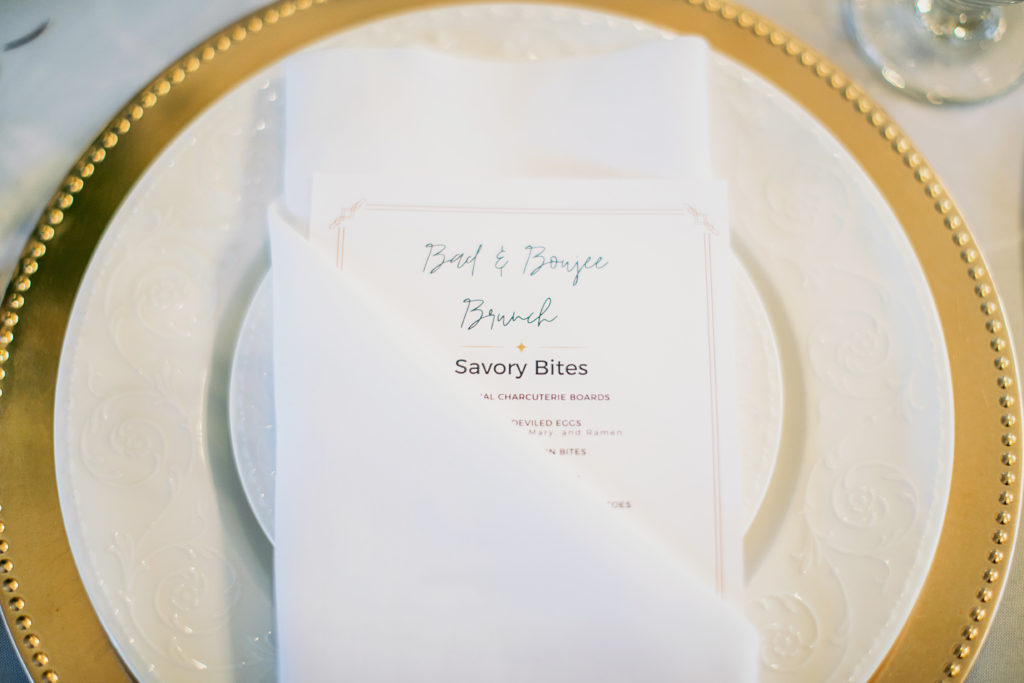 5. Guest List
Your vibe attracts your tribe. When creating our guest list, we wanted good vibes only. We invited women who are supportive, kind, classy, and, overall, girl bosses. Our brunch wasn't a blogger brunch. We hosted a range of women who are lawyers, moms, MUA small business owners, and creatives. Since it was the holiday season, we gifted our guests with Bottega Veneta. Everyone left with Bottega Veneta perfume, an Eating with Erica Candle, treats from our friends at OVME, and the best holiday cookies.
I am so happy I had a chance to partner with Sarah Gonsell on this wonderful brunch, and I am so thankful our favorite ladies were able to join us. I had the best time creating this event, and I am looking forward to the 2nd Annual Bad and Boujee Brunch. Check out some of my favorite pictures from the event below.