Salmon chips. If you are a true die-hard foodie, there is one restaurant that comes to mind first, without hesitation: TWO Urban Licks.
TWO Urban Licks is an Atlanta staple and is one of my favorite restaurants in Midtown. I decided to step in the kitchen and chat with talented executive chef, Michael Bertozzi, who has a passion for all-things food and family and who is a recipient of Condè Nast Travelers Hot List Bon Appetit's Hot 50 Tables. This unique eatery is also one of Rachael Ray's favorite restaurants in the country.
I had a chance to sit and chat to ask Chef Bertozzi a few questions:
I had a chance to sit and chat to ask Chef Bertozzi a few questions:

1. What was your journey like to get where you are?
I started working in restaurants when I was 15. I worked in a Mexican restaurant bussing tables and hand-pressing tortillas. The first time I interacted with the line cooks, I was hooked. They all had tattoos and piercings. They wore bandanas. They were literally like pirates. They were the stereotypical line cooks: they cursed, yelled, smoked cigarettes, and drank when no one was looking. To a 15-year-old kid that went to a small private Episcopalian school, they were rock stars. It might as well have been David Bowie or Steven Tyler slinging tacos and carne asada. I stayed in restaurants through college and worked my way through Auburn University, with a degree in biomedical sciences. By the time I finished my degree, I had long since decided I wanted to be a chef, not the doctor my parents wanted me to be. I moved to Atlanta in 2010 to work for Chef Cameron Thompson at TWO Urban Licks. The last eight years, I have worked my way from sous chef to director of culinary for Concentrics Restaurants. I currently oversee TWO Urban Licks, Molly B's, and Bully Boy.

2. If you weren't a chef, what would you be?
A surgeon.
3. What/who inspires you?
No question, my wife! I would be nothing without her.
4. In three words, describe yourself.
Husband, father, chef.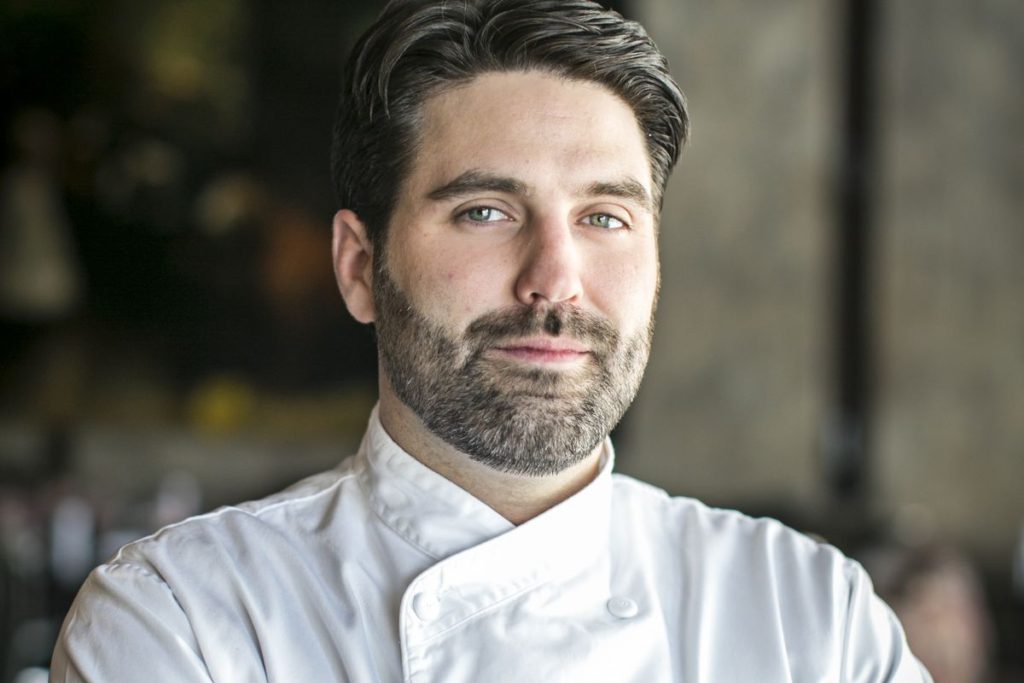 5. What do you do to stay current with food trends?
I read a lot. Whether it's cookbooks, new or old magazines, or just a well-written book, I can always find something that will inspire me to cook.
6. What would be your last meal?
Lomo saltado. It's a Peruvian stir fry that I grew up eating.
7. Why did you decide to become a chef?
I loved the pressure on the line. I liked the organized chaos. I loved the camaraderie of the cooks. There is no place like a kitchen.
8. What is your favorite cuisine to prepare and why?
Anything over wood fire. I love the subtle nuances that smoke and wood burning gives to food.
9. Who is your favorite person to cookfor?
My kids
10. What is your favorite quote and why?
"Travel is fatal to prejudice, bigotry, and narrow-mindedness," by Mark Twain. I love this quote because it is so true: Once you have seen anything first hand, the way people live, the way or what they eat, you can't help but feel more educated or more in touch with their humanity.