If you're in a big steak mood and just hankering to try some place other than your go-to steakery, then you must check out Del Frisco's new location in Dunwoody. Debuted quite recently in September, Del Frisco's Double Eagle Steakhouse is an ultra-premium steak house providing a distinguished dining experience with personalized service in a breathtaking atmosphere, offering bold, delicious fare complemented by an expansive, award-winning wine list. We went there first so we could tell you all about it. The ambience is dark, bold and modern with major LA vibes and dim lighting, you will feel perfectly at ease to eat to your heart's delight. The service is definitely unmatched and unbeatable, your group will be in absolute heaven here!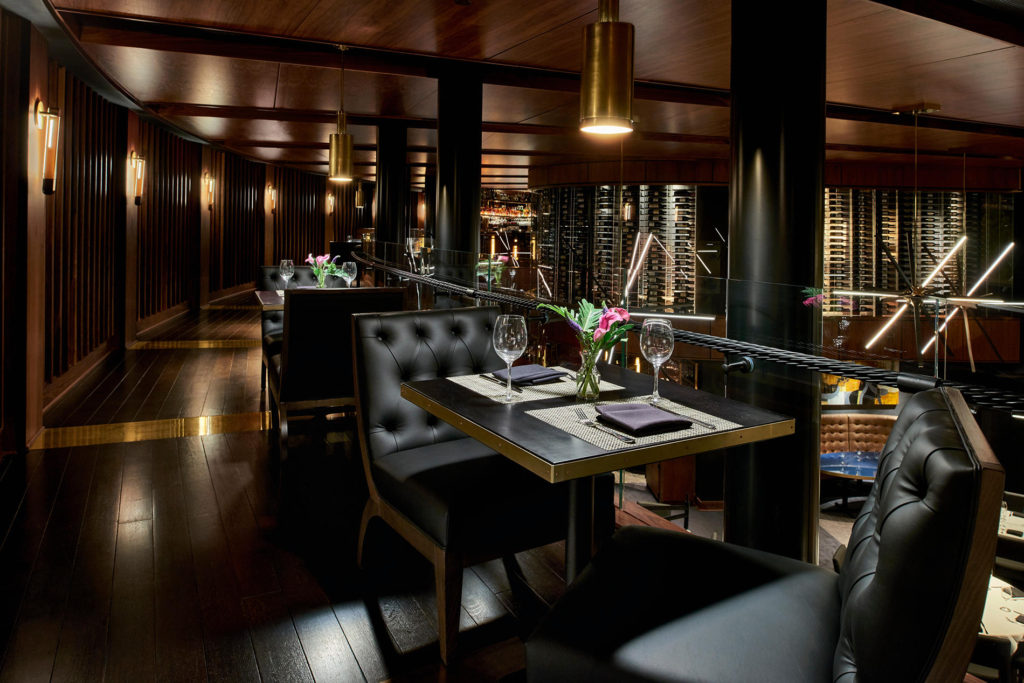 To start our evening, we ordered a few drinks and a couple appetizers, you know the drill. Their cocktail list is incredible, we almost couldn't choose– thankfully our waiter recommended several options. I tried the VIP first, which was a pineapple martini– made from Svedka clementine, the entire drink was straight vodka that had been made with pineapples– it was amazing, you'd never know it was just vodka! Erica got the Plum Rosè, another beautiful cocktail crafted with American Harvest, Amaro Montenegro, lime, plum reserves and sparking rosè.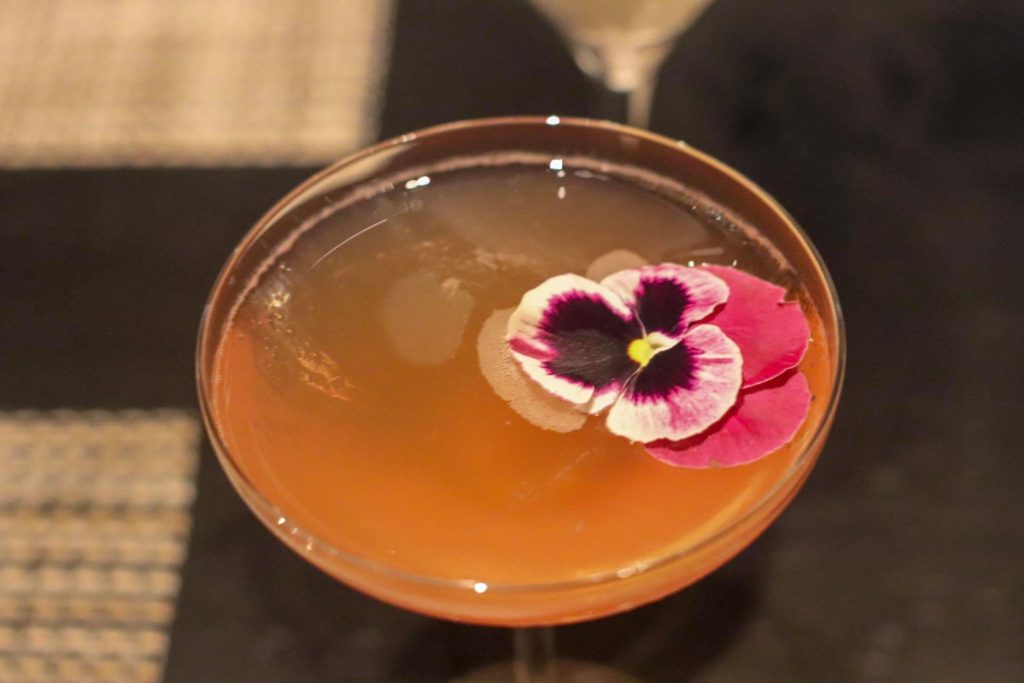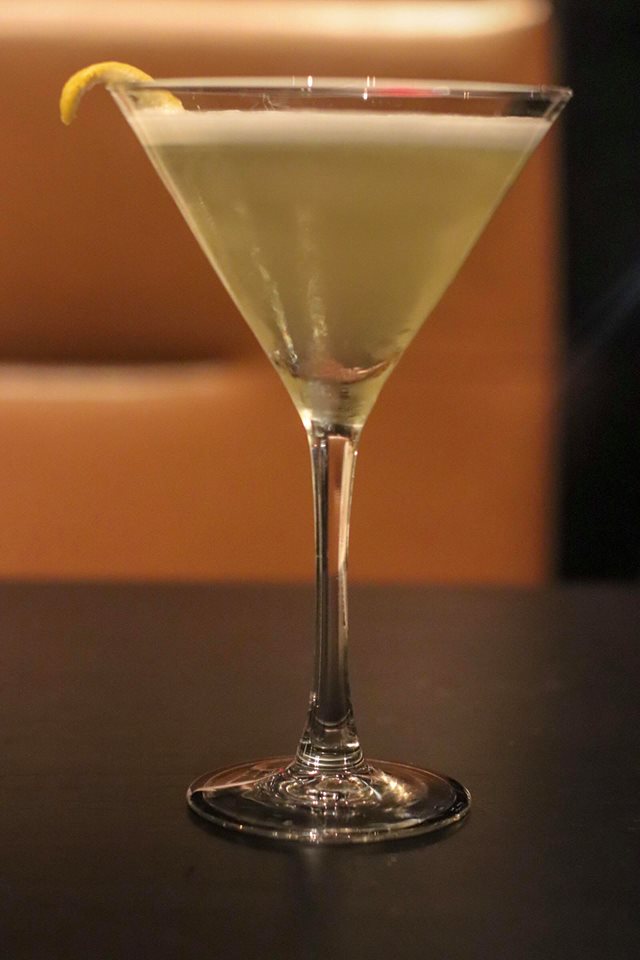 We took a cocktail break and dug into our appetizers. They brought us their famous thick-cut Nueske's bacon au poivre with a bourbon molasses glaze. Talk about a thick but slab of bacon… our server delivered the dish and carved it in front of us at the table. I'm not exaggerating when I say this was the best piece of bacon I've ever had. To accompany the bacon we ordered the highly recommended Shanghai-style fried calamari. It was garnished with a sweet chili glaze, bean sprouts, cherry peppers, crushed peanuts & scallions, and let's just say we died and went to food heaven before we even ordered the main courses!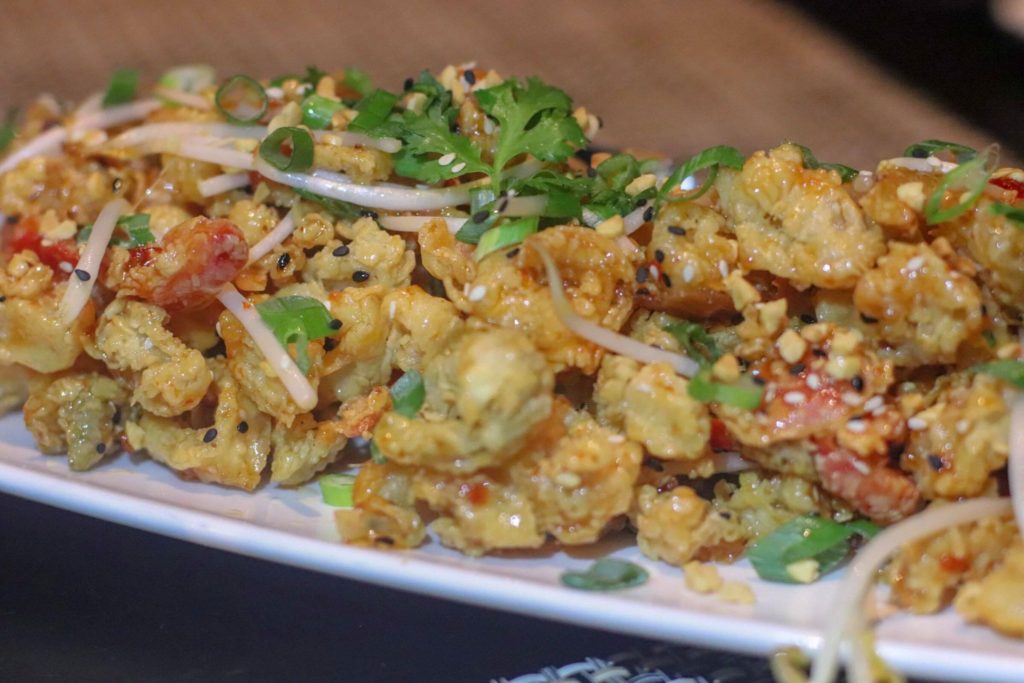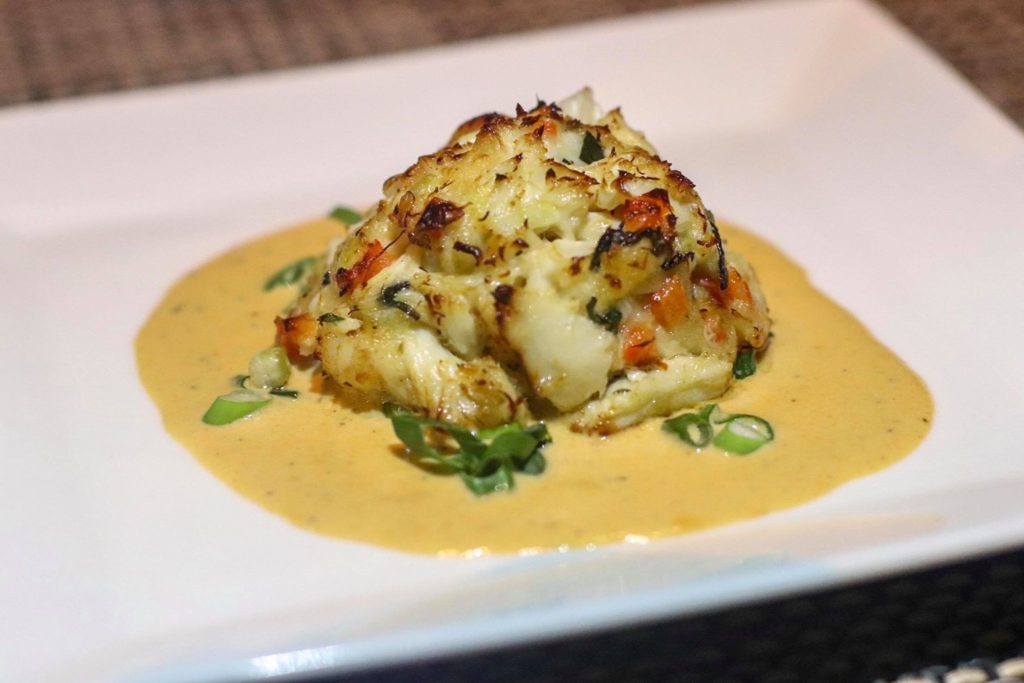 We simply had to get another round of cocktails whilst waiting for the main event, so we sipped on a pamplemousse spritz and a sapphire bramble. Our server has the best taste in cocktails, her recommendations were on absolute fire. The spritz was crafted with Sipsmith, Aperol, Combier Pamplemousse, lime and prosecco, and the beautiful bramble was made up of Bombay Sapphire, Domaine de Canton, lemon, blackberry, basil, and San Pellegrino Limonata. These drinks were almost too pretty to down, one even had an edible flower on top! Just wow.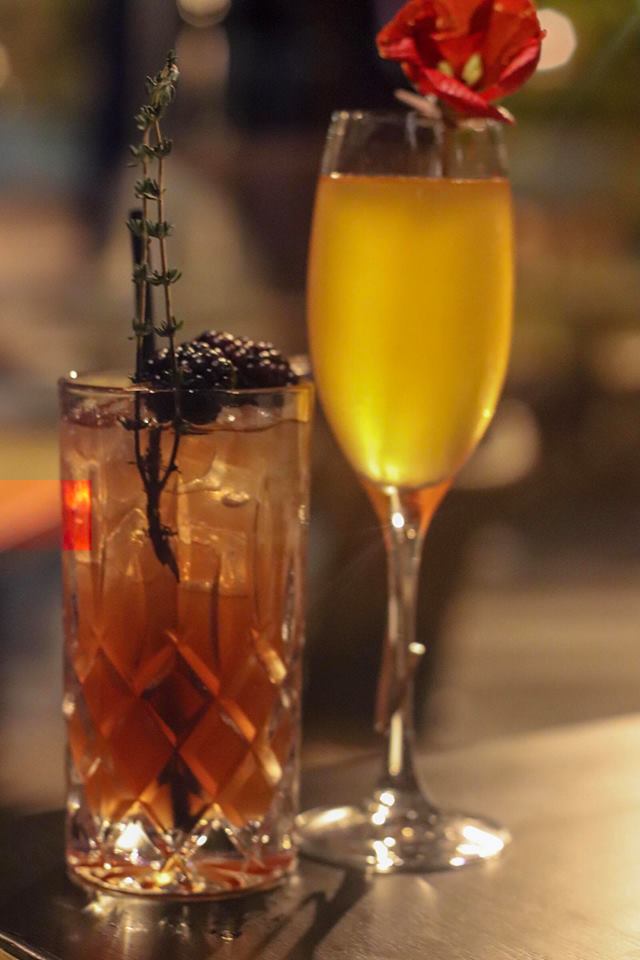 Alas, it was time for what the Double Eagle does best. Steak and seafood. Erica ordered the broiled lobster tail, which of course was carved tableside and served with drawn butter and lemon. How else can I say… yum? I got the filet mignon, and this classic choice was exactly what I needed. Any steak choice at this Del Frisco's is amazing and cooked precisely how one desires. We were simply overwhelmed with flavor and I haven't even gotten to the sides yet. We shared the lobster macaroni and cheese, which speaks for itself, and the brussel sprouts that were garnished with smoked bacon, caramelized onions and butter. It's safe to say we were waddling out of the restaurant later that night, everything was stunning and brilliant.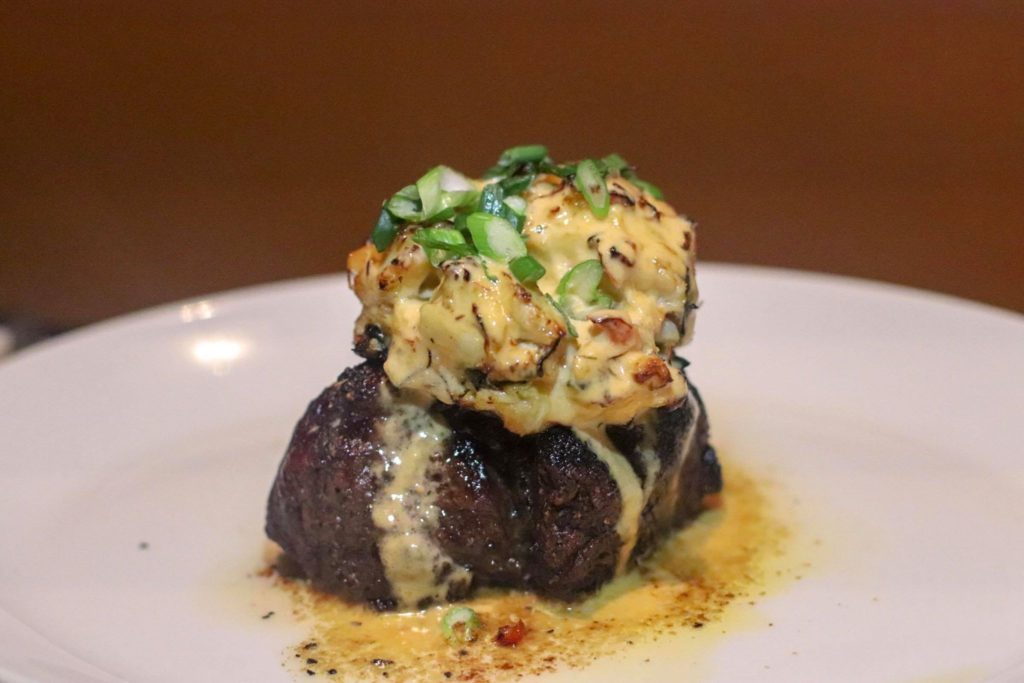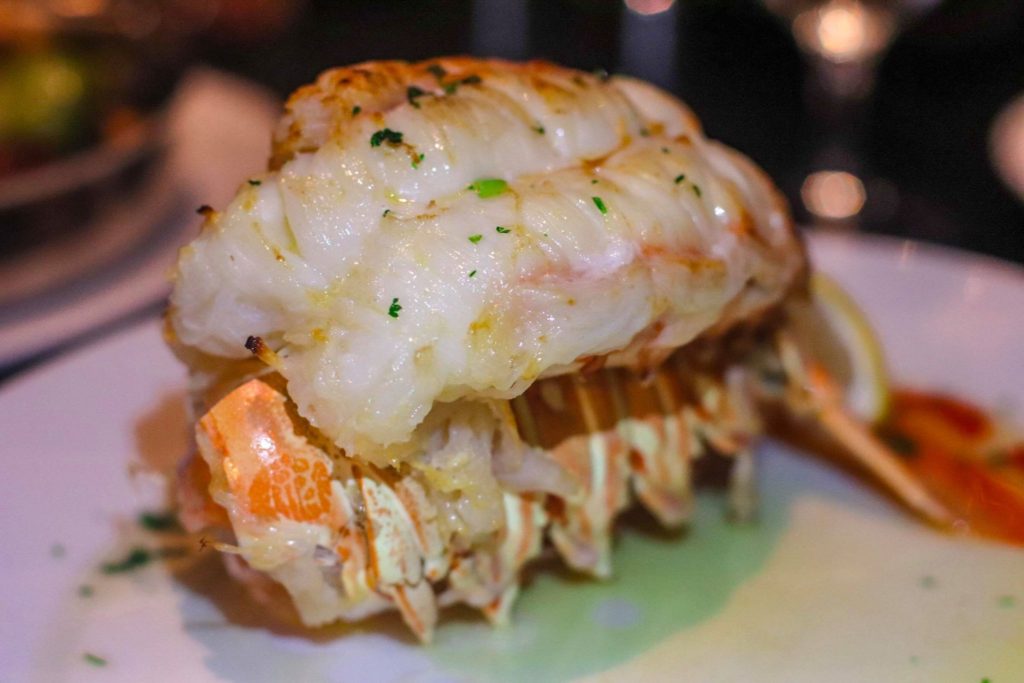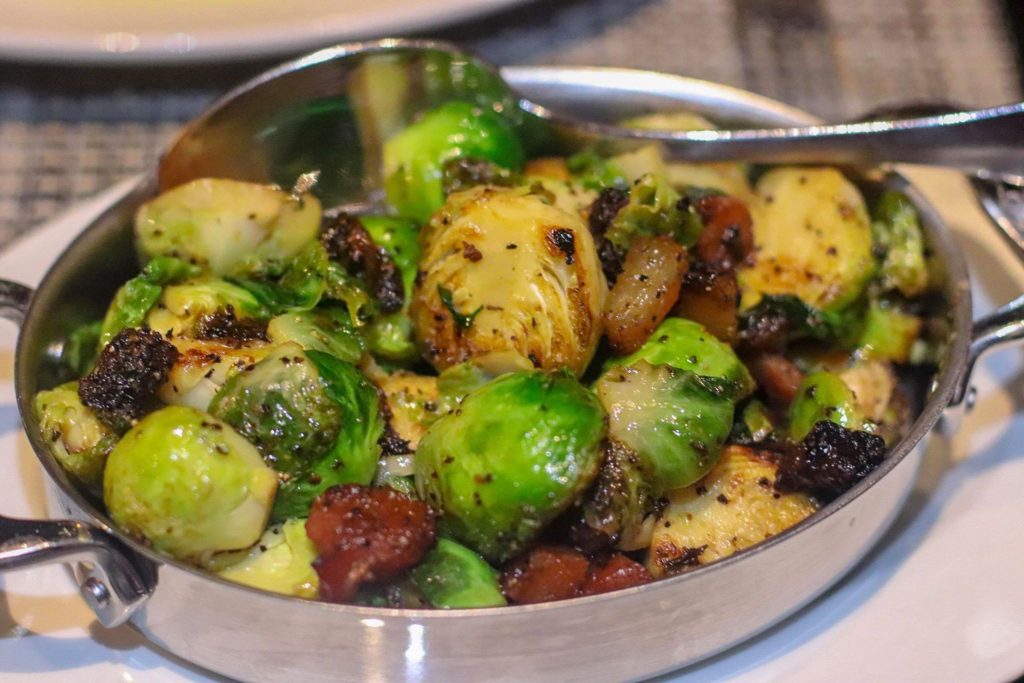 I mentioned the service was impeccable here, but let me stress that again. Everytime we ordered there was not one, but several servers bringing out our many dishes of food. We never had to wait for anything at this place, and that's just how they do things according to JD Morning, the Double Eagle's incredible manager. They even brought us out a crab cake to taste and desert at the end! Let's just say you need to save room specifically for the chocolate souffle cake and the butter cake… So bring your love, your friends or your fam, and make reservations for a special occasion at Del Frisco's Double Eagle Steakhouse! Or just pop over for no reason at all. You won't regret it.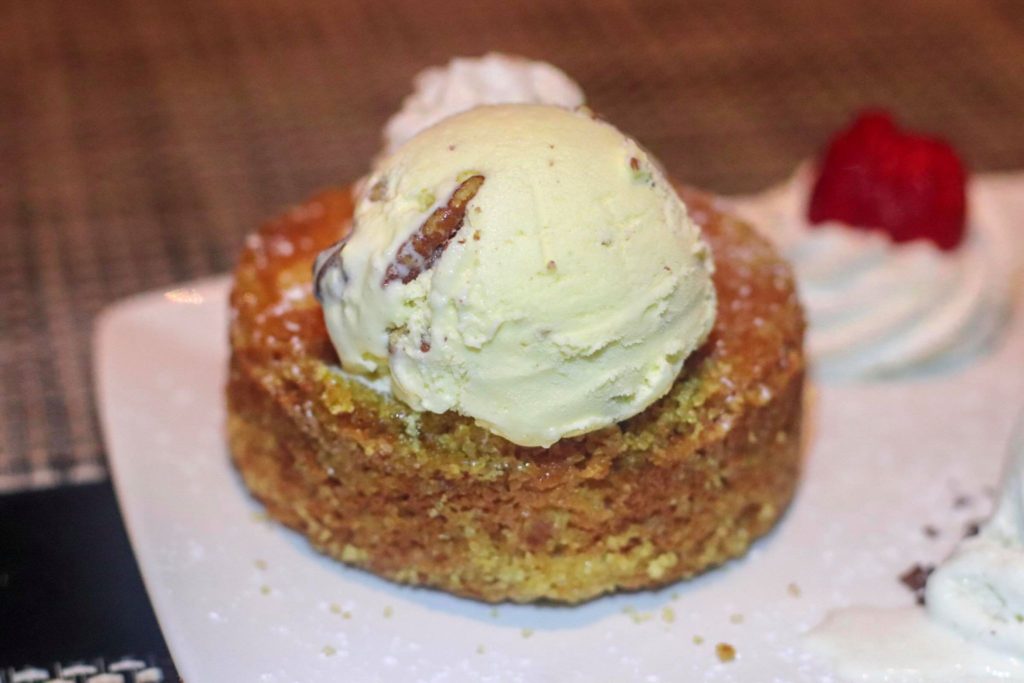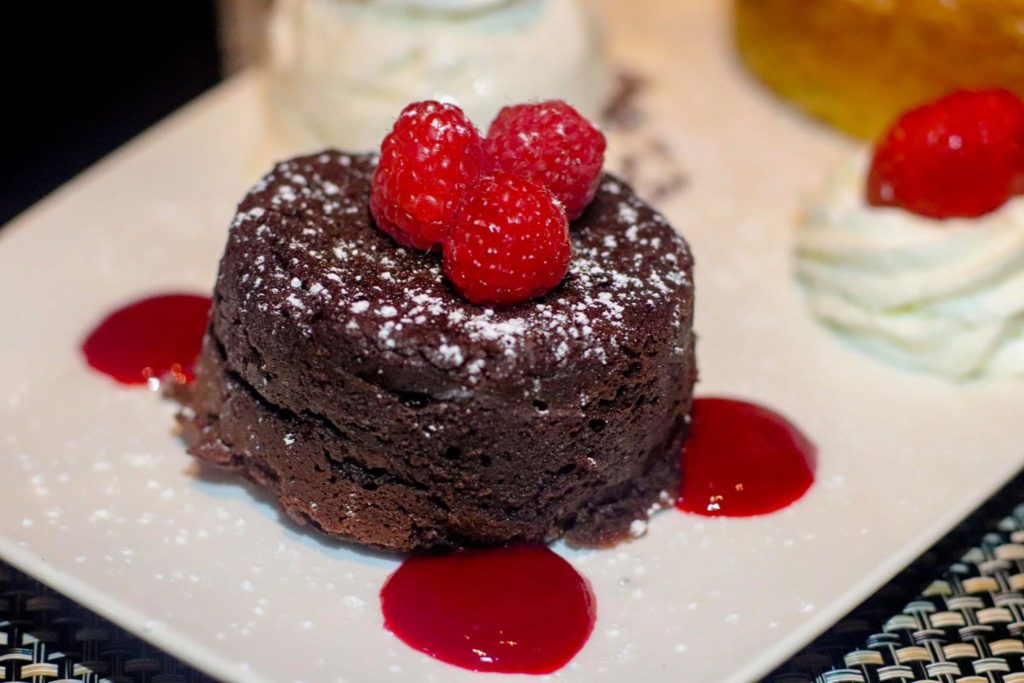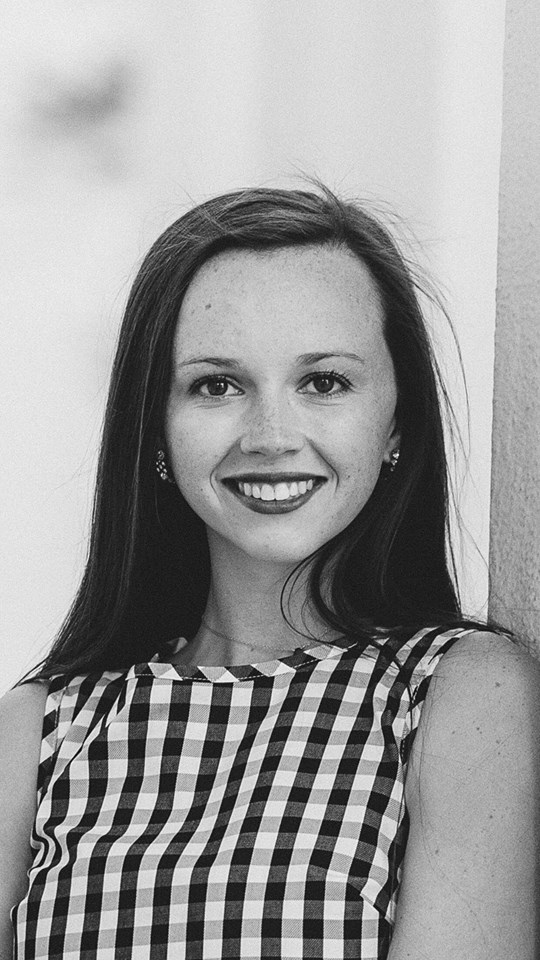 Reynolds Roger is a lifestyle and editorial photographer based in Atlanta, she is an avid tea sipper & craft beer connoisseur and practices yoga to stay sane— catch her bustling around Atlanta taking in all the city has to offer.