When in Louisville, two things are imperative for a visitor to try: bourbon and barbecue.  Located in the historic Whiskey Row of downtown Louisville, Doc Crow's Southern Smokehouse & Raw Bar offers the freshest flavors of American Southern cuisine. Doc Crow's not only specialises in these two staples, but they also put a fresh spin on seafood as well. Don't worry, we tried a combination of all three so we could report back to you.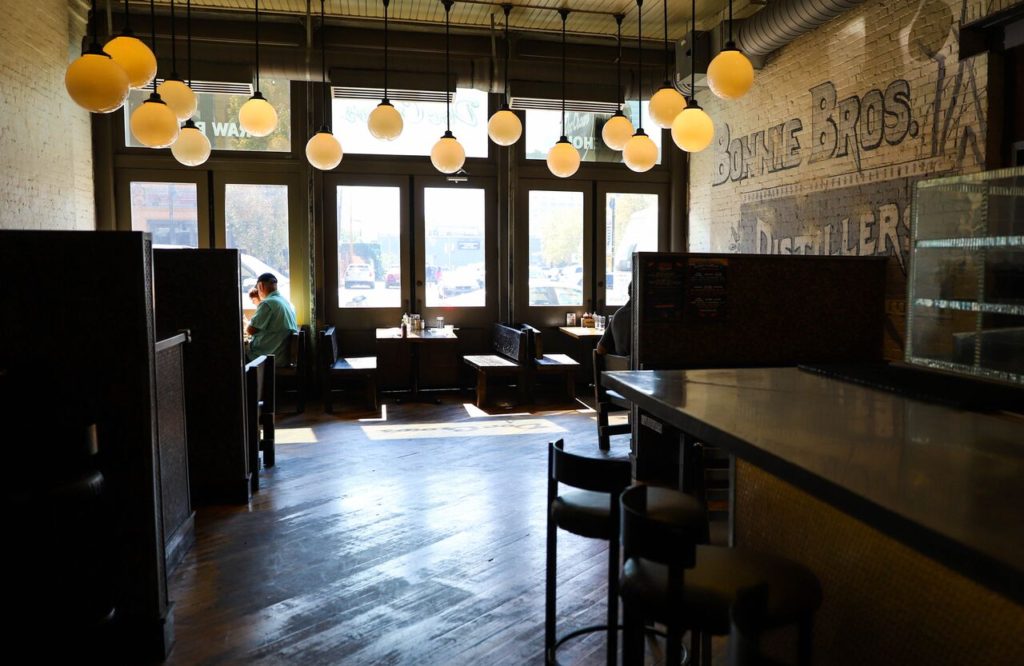 Doc Crow's was first on our Louisville list and now we know why this place is considered a Louisville staple. We started lunch with a couple appetizers– Oysters Rockefeller consisting of baked oysters on the half shell topped with spinach, bacon, bechamel, parmesan, & Herbsaint, and the Crow's Southern Crab Cakes.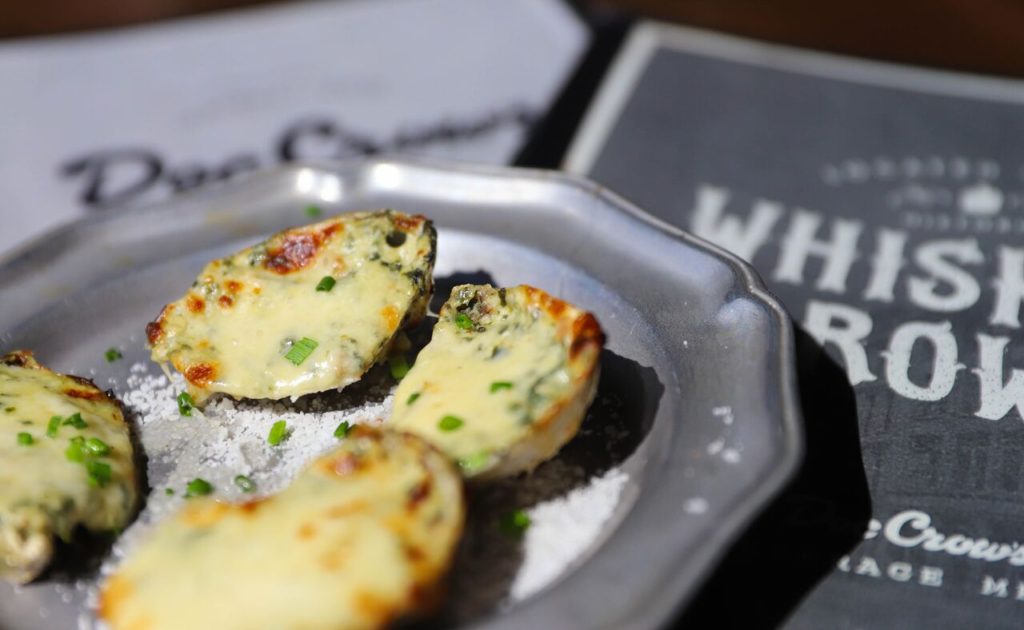 These pan-seared lump crab cakes were served with Doc's Remoulade & pickled green beans. The oysters and crab cakes were delectable and as fresh as could be. Louisville houses the USPS Main Office, meaning all produce shipment comes in faster and fresher compared to other landlocked cities, so you can't go wrong ordering seafood in this part of Kentucky!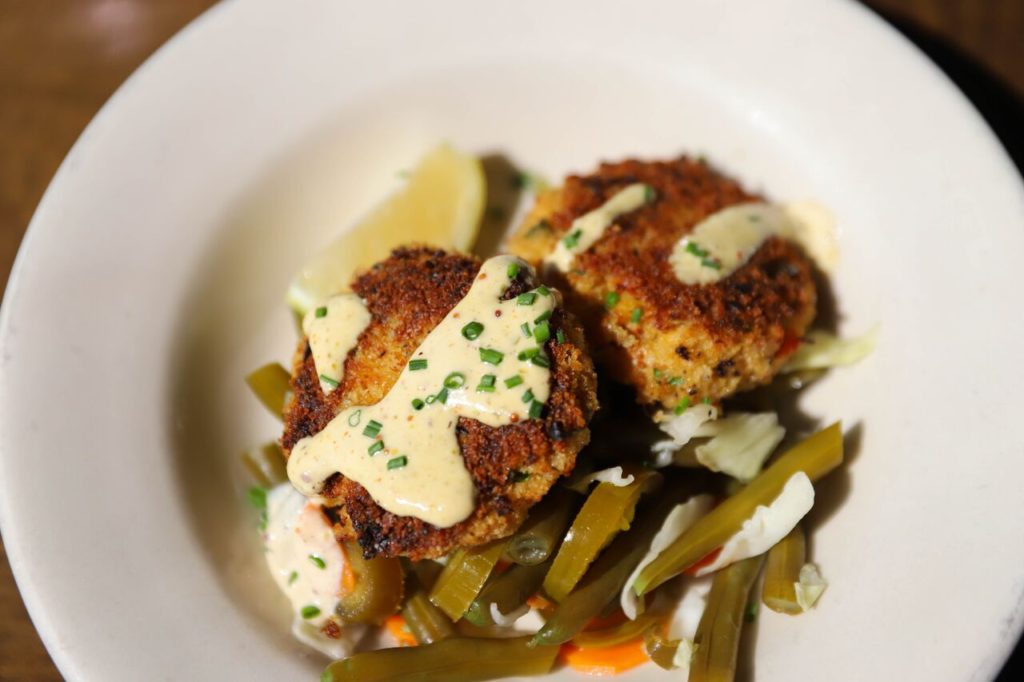 Clearly, we had to order a couple bourbon cocktails to go with our entrees, so we sipped a Man on Fire and a Mint Julep Lemonade. Man on Fire is mixed with Evan Williams Bonded, apricot brandy, lemon juice, and garnished with a habanero shrub. The julep  is crafted with Henry McKenna Single Barrel, simple syrup, lemon juice, and a generous amount of mint. Our taste of the Bourbon Trail had begun right then and there and we couldn't get enough! If you're not naturally a bourbon lover, don't shy away in Louisville– these cocktail crafters know exactly what they're doing and can convert anyone. Maybe that's why the city is ranked top three nationally for it's bursting mixology scene!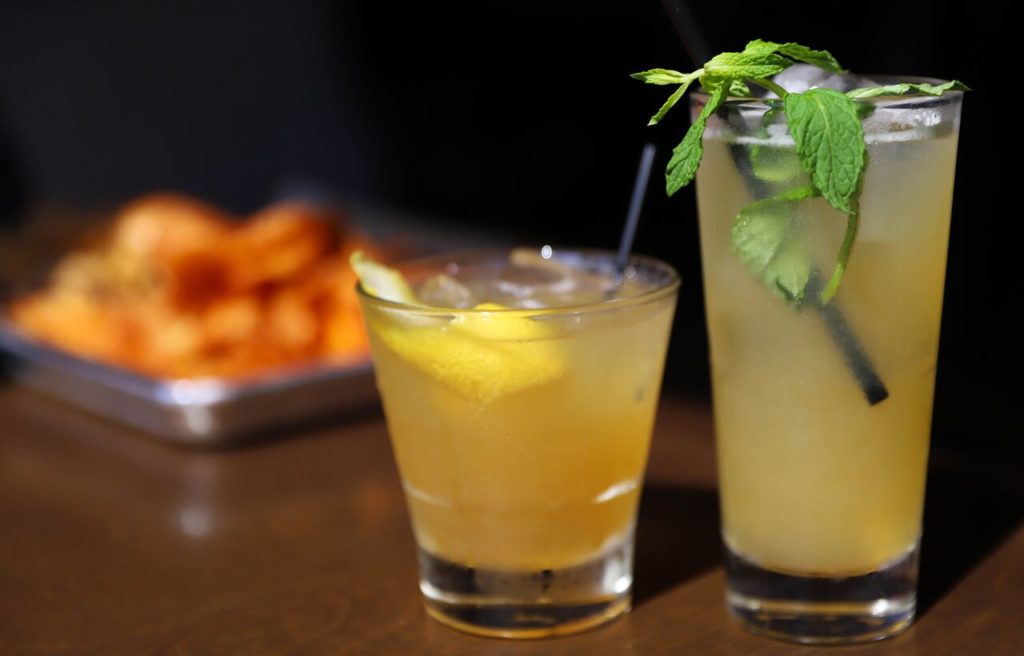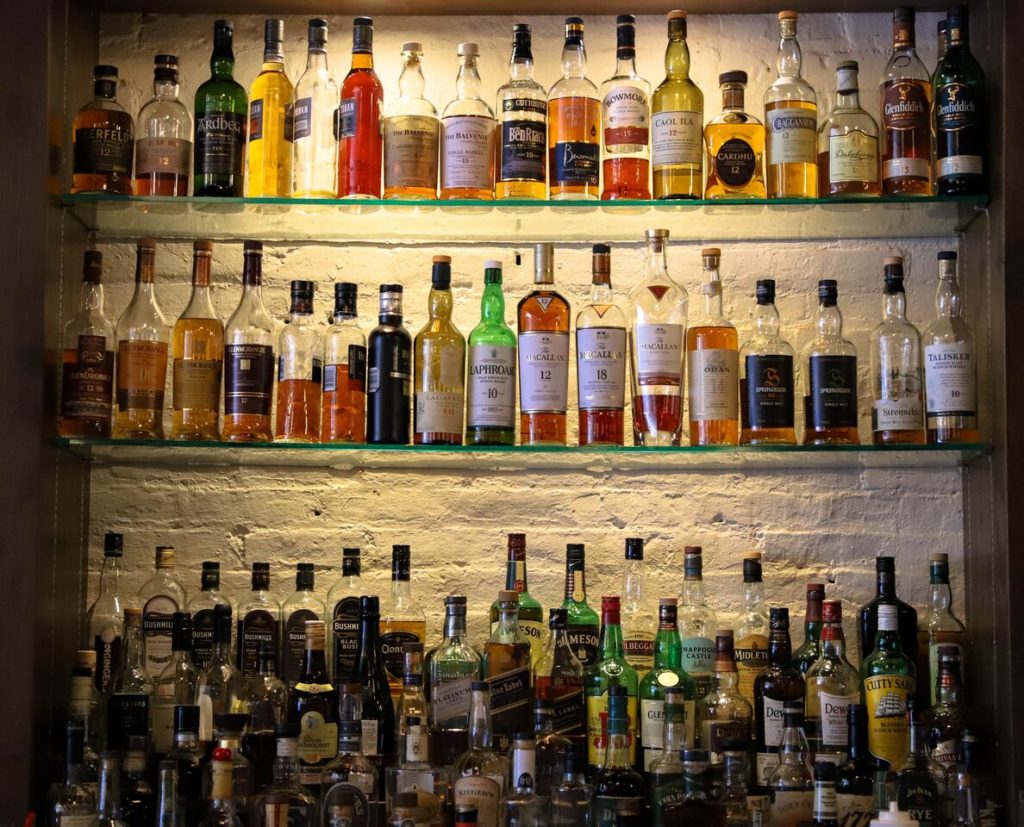 We were blown away when the entrees arrived. Doc Crow's comes off as a simple barbeque joint, but the food display and mindful plating will make nachos and pulled pork seem fancy and exotic. We ordered the Heap'n Chips that consisted of Doc's homemade potato chips topped with melted cheddar, BBQ sauce, pico de gallo, sour cream & pickled jalapenos, topped with a choice of beef brisket or pulled pork. YUM is all we have to say, you'll need to try this bad boy for yourself.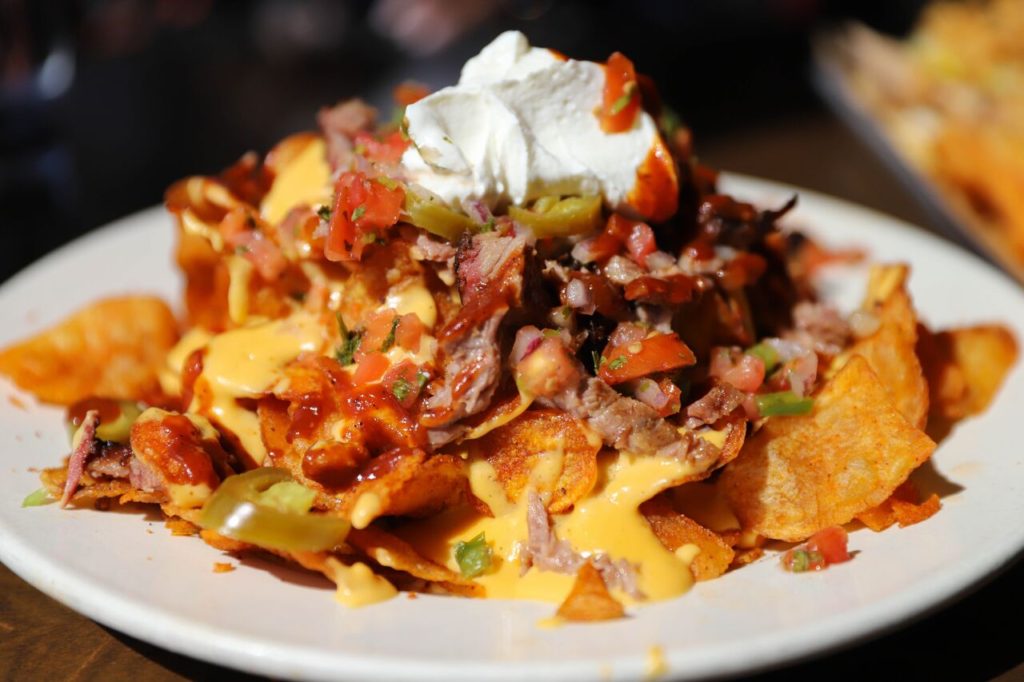 The pulled pork sandwich with slow-smoked with coleslaw, tobacco onions & pickles on a brioche bun was just as wonderful. It's not your run-of-the-mill barbeque sandwich, this masterpiece was far from boring and more than filling. The pork is pulled to perfection and this entree won't leave you feeling heavy and greasy either.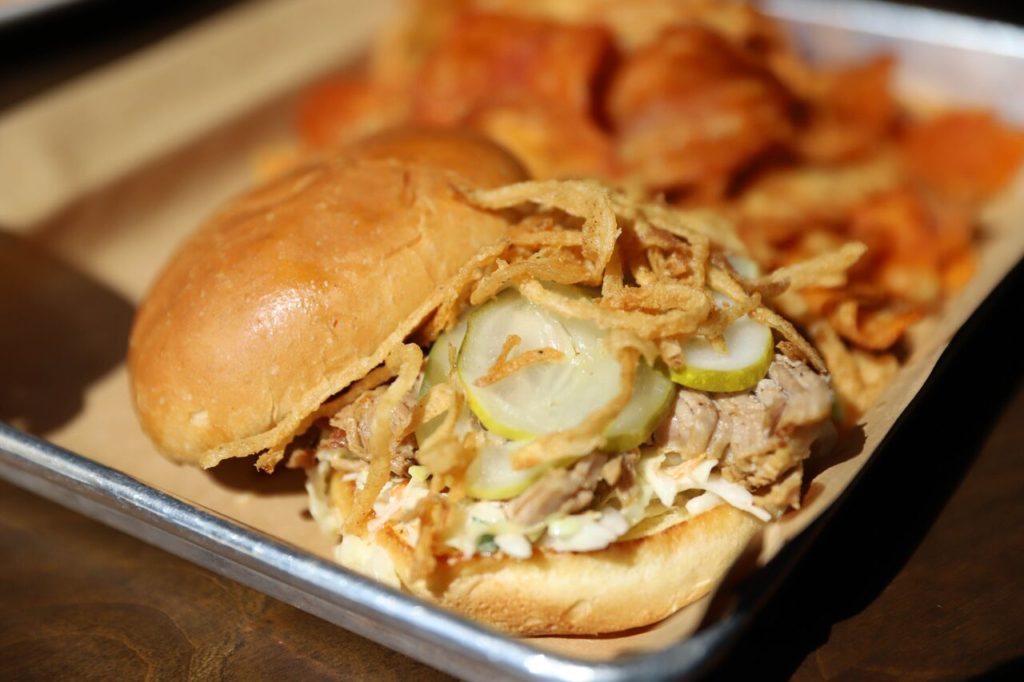 Doc Crow's is a classic Louisville restaurant you must to add to your wish list. Head to Whiskey Row to find out yourself, from the cocktails to the seafood to the barbeque you can't go wrong with any options here!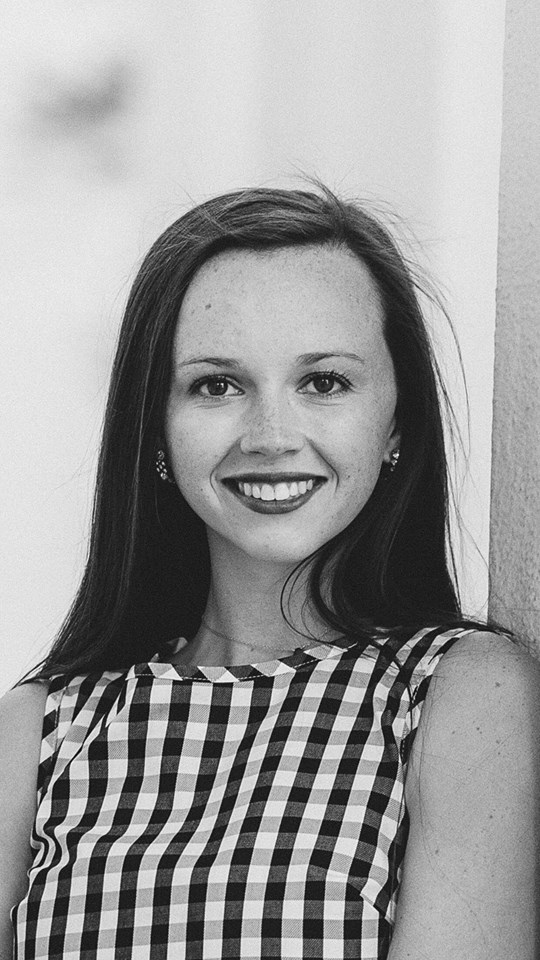 Reynolds Rogers is a lifestyle and editorial photographer based in Atlanta, she is an avid tea sipper & craft beer connoisseur and practices yoga to stay sane— catch her bustling around Atlanta taking in all the city has to offer.