When I first traveled to Raleigh, North Carolina, I was taken aback by the unique and impressive food scene.  I was so impressed with the city, I returned to it in less than three months of my first visit.  On this trip, 18 Seaboard was on my list as a must-visit.  I had the opportunity to visit Cantina 18 and 18 Seaboard, which are sister restaurants of the 18 Restaurant Group.
18 Seaboard is a top-rated restaurant located in Downtown Raleigh.  Located at the Shops at Seaboard Station, this brick and mortar establishment is a repurposed, historic coastal train. 18 Seaboard is known for their local cuisine, service, and wood grill oven.
From the moment you drive up, in the parking lot, you can smell the tantalizing wood grilled food cooking.  Their menu at has a plethora of unique items to choose from and offers a modern twist on classic southern-inspired dishes.  Sixty percent of the ingredients at 18 Seaboard are sourced from North Carolina farms, ranches, fishmongers, and dairies.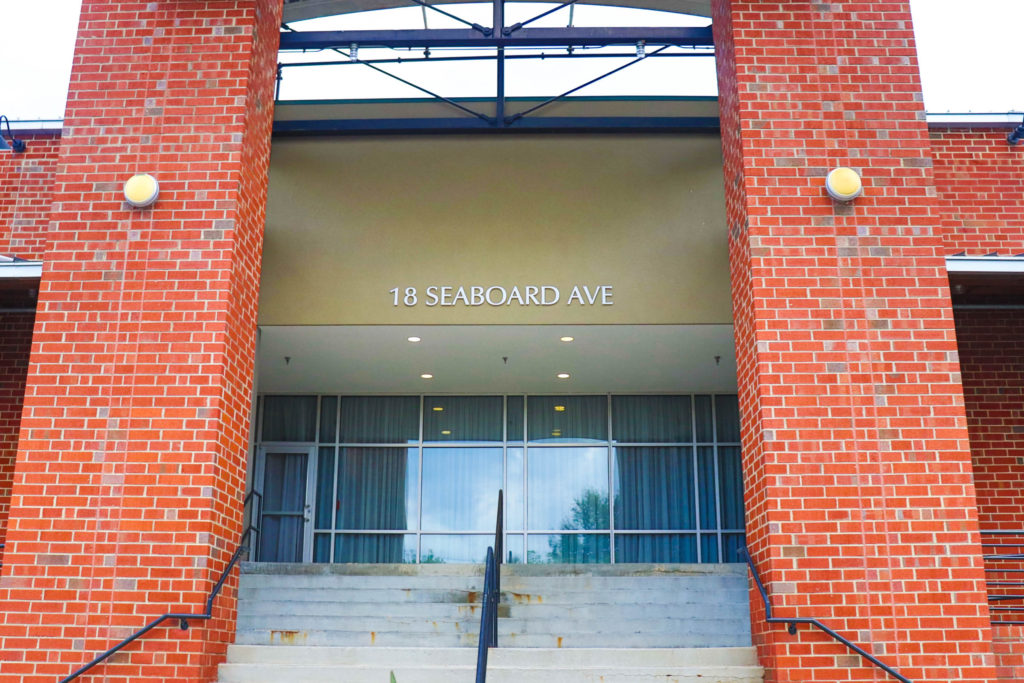 While dining, I had a chance to catch up with talented chef, Jake Wood.  There is nothing like chatting with a chef who is passionate about where the food is sourced that they are about to prepare.  To be honest: I wanted everything on the menu.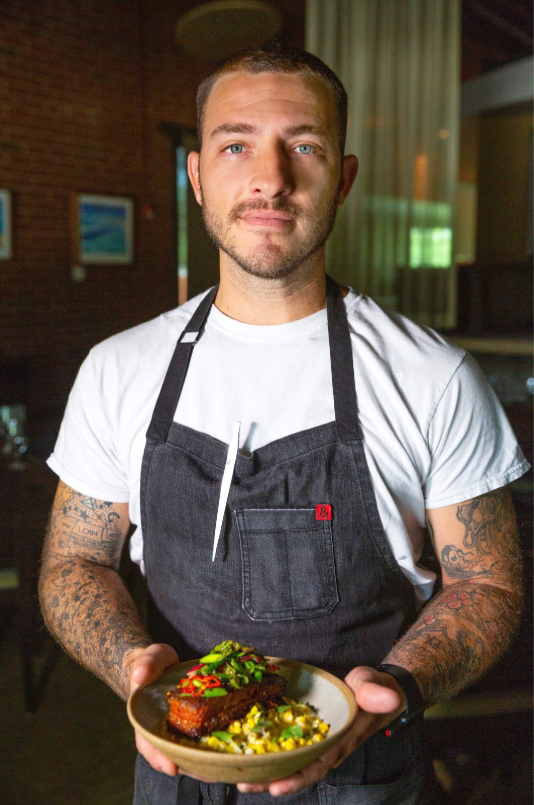 We started our meal with shrimp beignets, crispy cornmeal okra, and raw oysters.  The crispy cornmeal okra was drizzled with buttermilk dressing and topped with duck fat powder and raw oysters.  The okra was delicious and was purchased from the farmer's market that same day.  The oysters were the most unique oysters that I had ever had.  They were fresh and purchased from Locals Seafood located in Raleigh.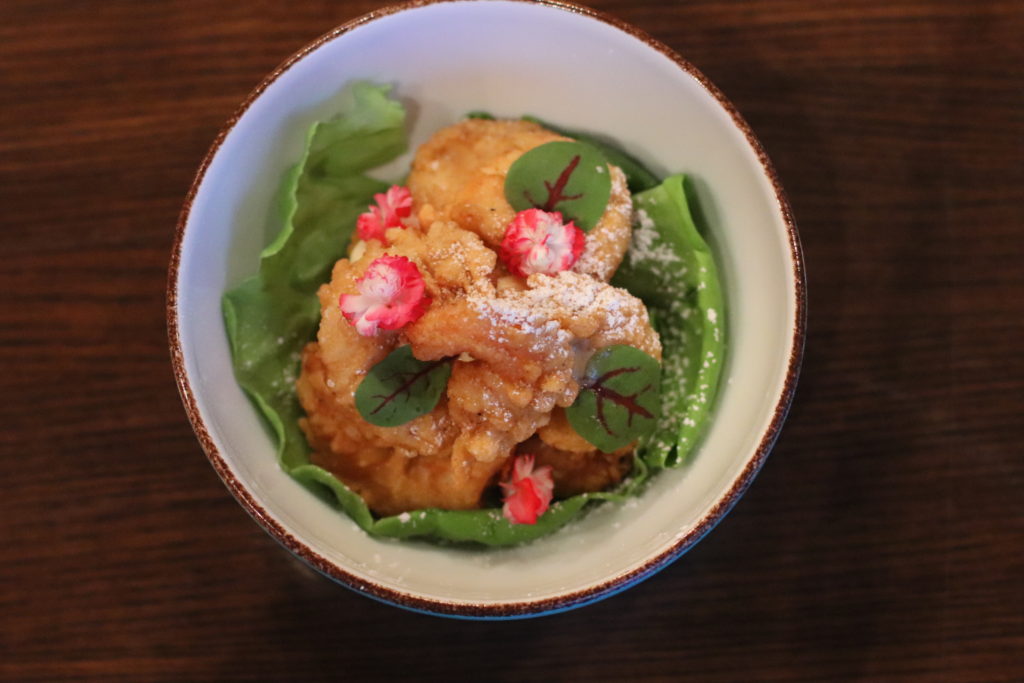 The oysters were served with a pimento cheese brulée, prosciutto, and a crystal cane syrup.  The oysters are served raw but have a slight temperature hotness to melt the cheese.  I promise you that these oysters are going to leave your tastebuds dancing.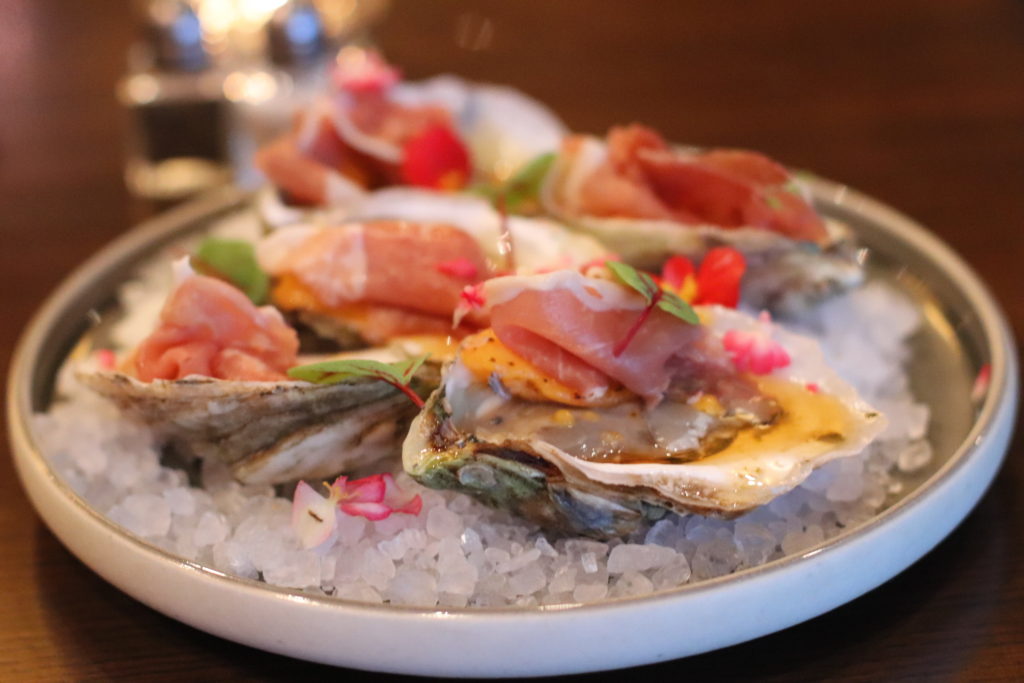 For our entrees, we ordered the salmon and smoked heirloom tomatoes.  While heirloom tomatoes are in season, they are always going to be on my table.  The smoked heirloom tomatoes were served on a bed of stewed okra, sunflower shoots, and Carolina gold rice.  This dish was light, filling, and so full of flavor.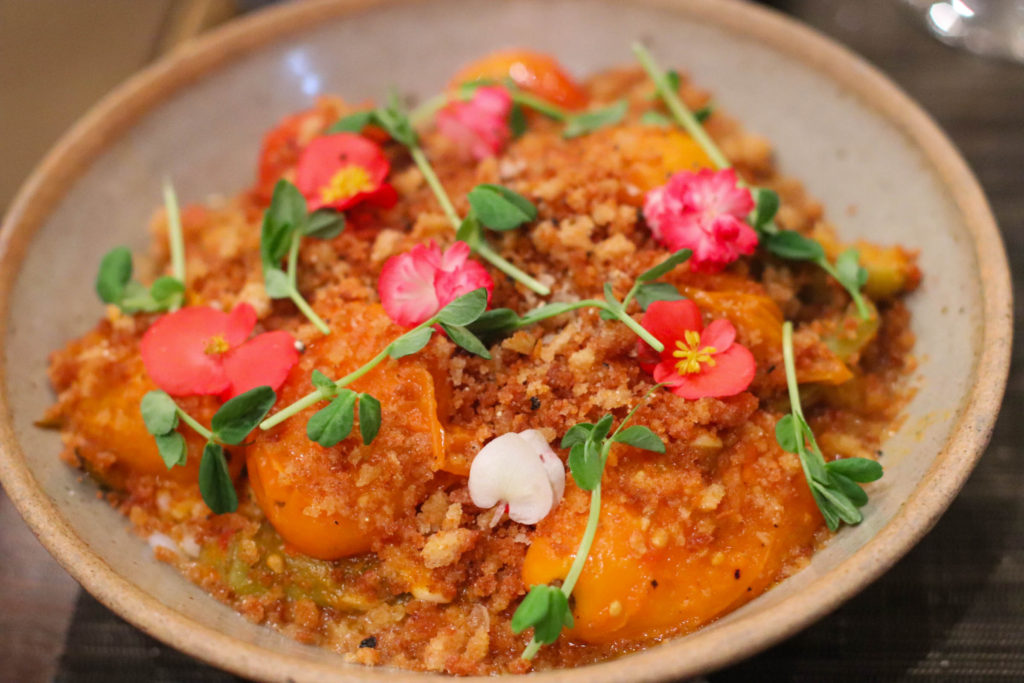 Our second entree was one of the highlights of the evening. When you select a wood grill item, you have the option of a complement.  I ordered the exquisite wood grilled salmon with a delicious champagne tarragon butter.  If you order anything on the menu, make sure to order something from the wood grill.  There isn't anything like the subtle smokey flavor of the food.
As a side item, I highly suggest you order the Holly Grove goat cheese smashed red potatoes.  The best way that I can describe these mashed potatoes: creamy, soft pillow'y clouds in your mouth.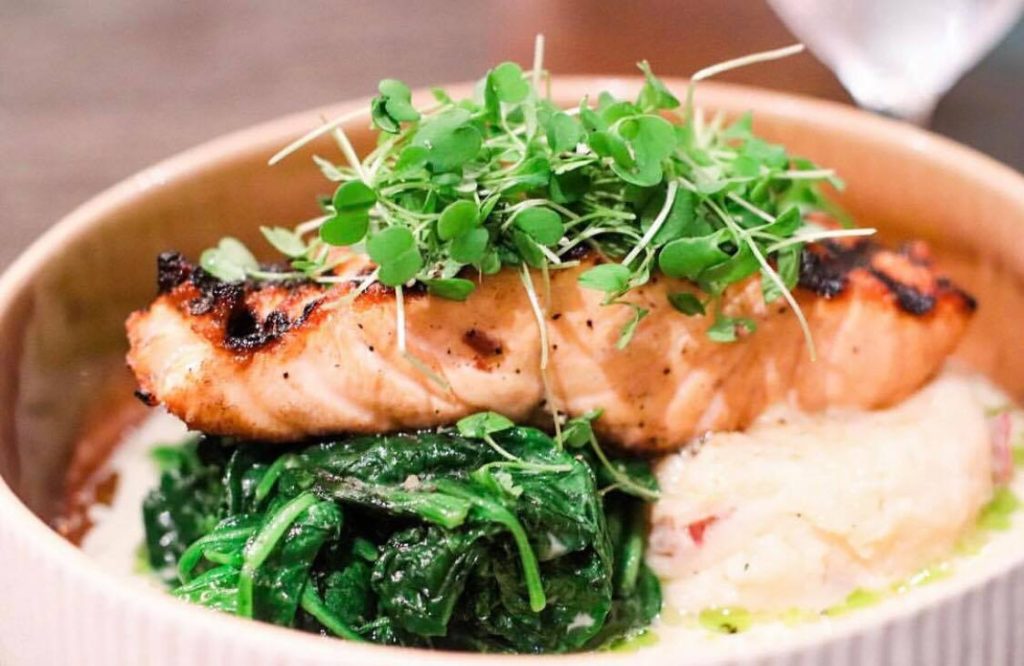 If you are looking for a delightful dining experience with superb food and awesome customer service, 18 Seaboard is the place for you and your tribe.  They also have private events in which you will have several food options to choose from.
Follow 18 Seaboard on Instagram: @18Seaboard