Wine is one of my favorite things to learn about and, of course, drink.  So it was a no-brainer when I recently hosted my second dinner party at City Winery located inside Midtown's Ponce City Market.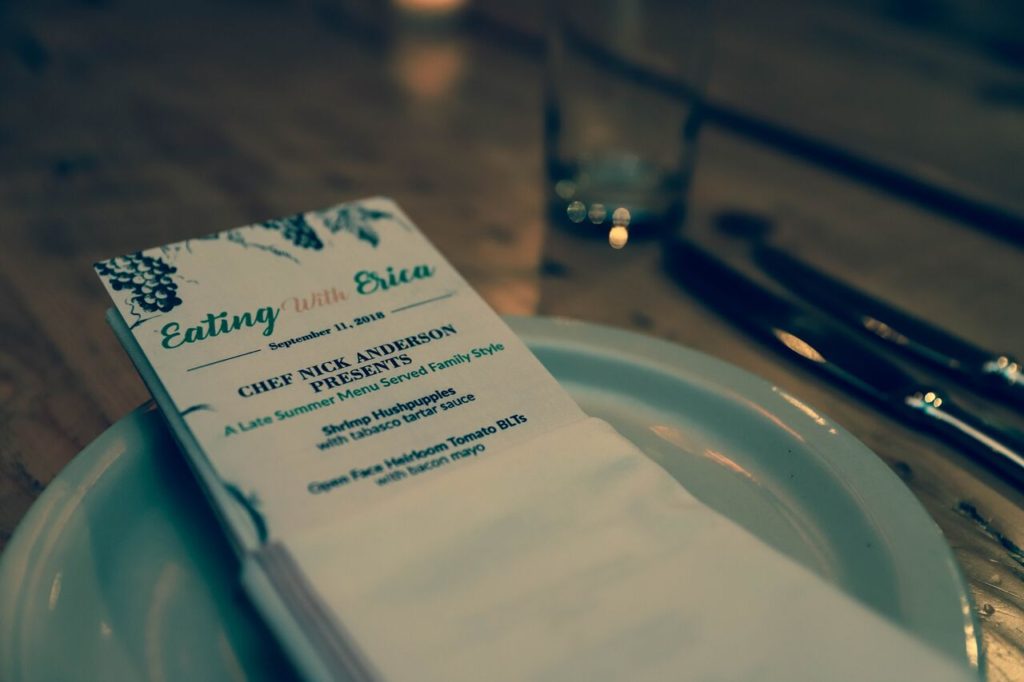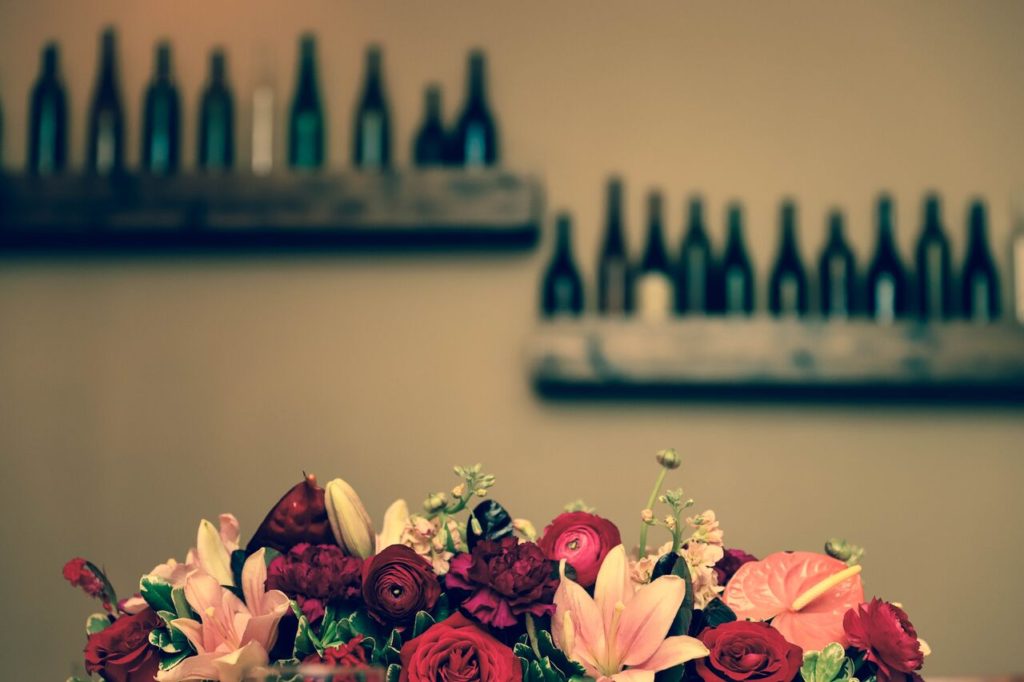 City Winery is a full-functioning winery that offers wine on tap, wine classes, stellar concerts, private events, and fine dining.  The amazing part about this winery is that it's located in the heart of Atlanta and is the only urban winery in Georgia.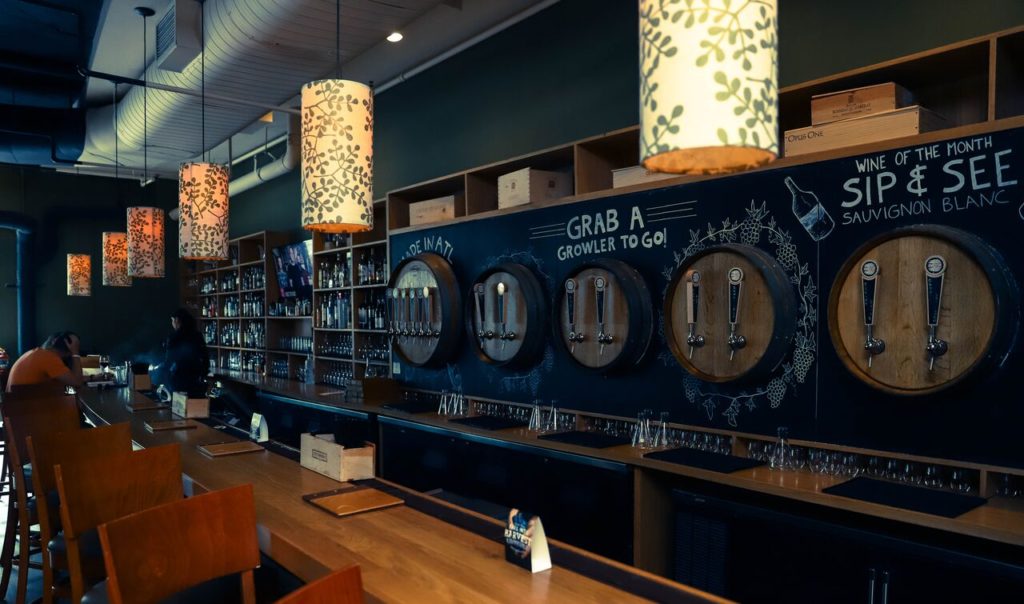 I have been to City Winery for several events and concerts, but I never had the opportunity to host a private event at the restaurant.  I must say that it was one of my best experiences yet!  The staff was so courteous and on point because not one detail was missed this night.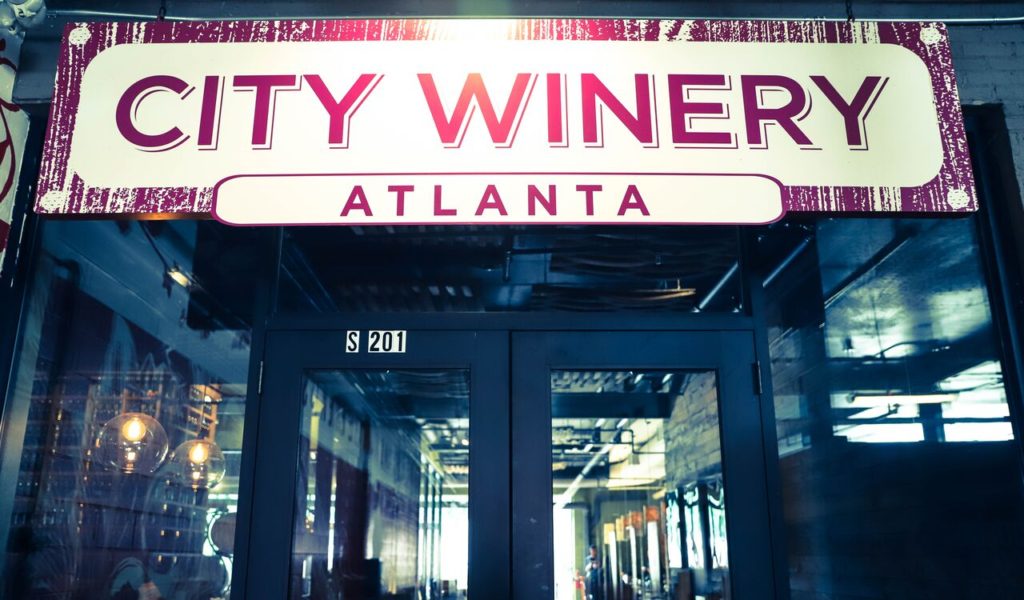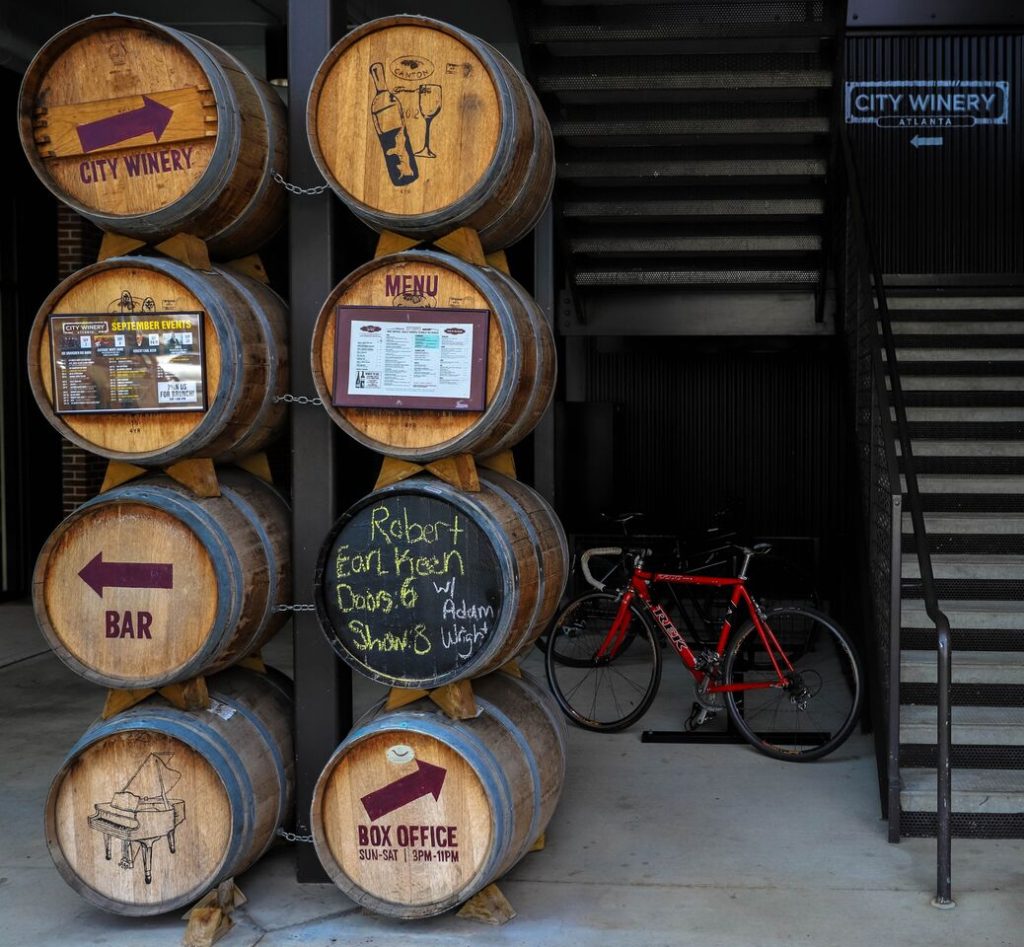 This dinner party was marvelous for many reasons.  First, Chef Nick is so passionate about the food he creates.  I mean, seriously, you can taste the passion in each bite.  He remixed some southern classics and put his own unique spin on it.  (My guests were raving about this dinner two days later.)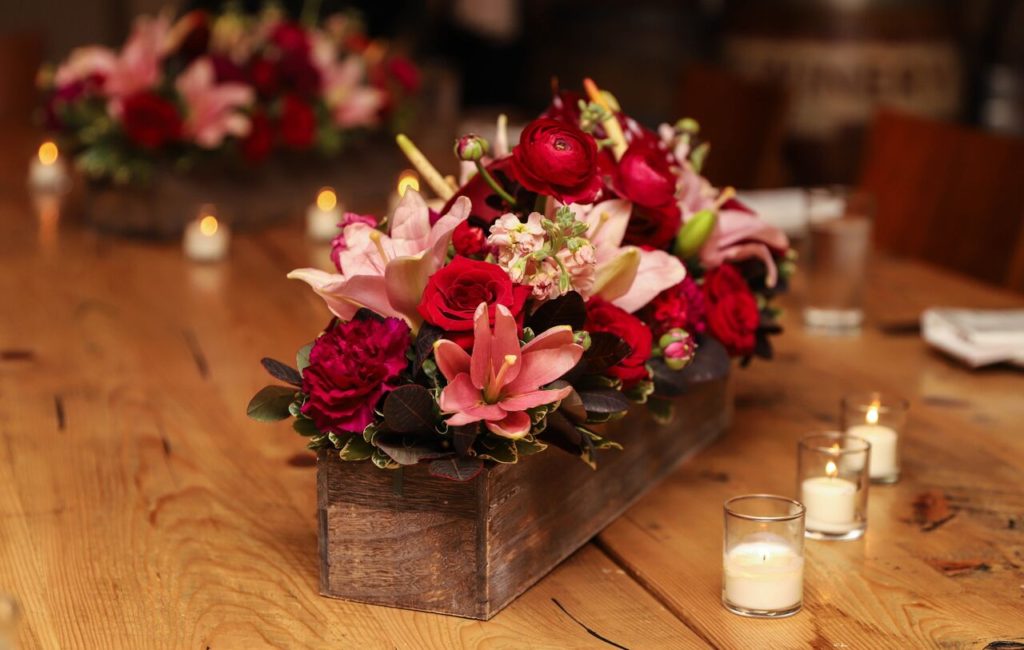 For supper, everything was served family-style, which was ideal because I am a huge tapas fanatic.  I really like trying multiple things at dinner, which my guests definitely appreciated.  Check out the perfect menu that Chef Nick created:
-Shrimp Hushpuppies with Tabasco Tartar Sauce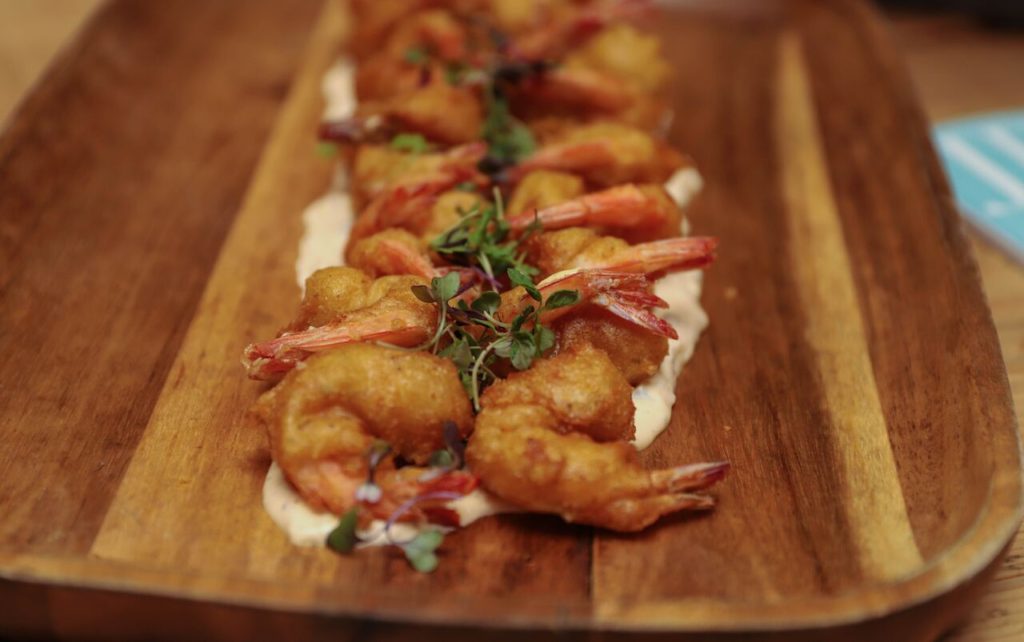 -Open Face Heirloom Tomato BLTs with Bacon Mayo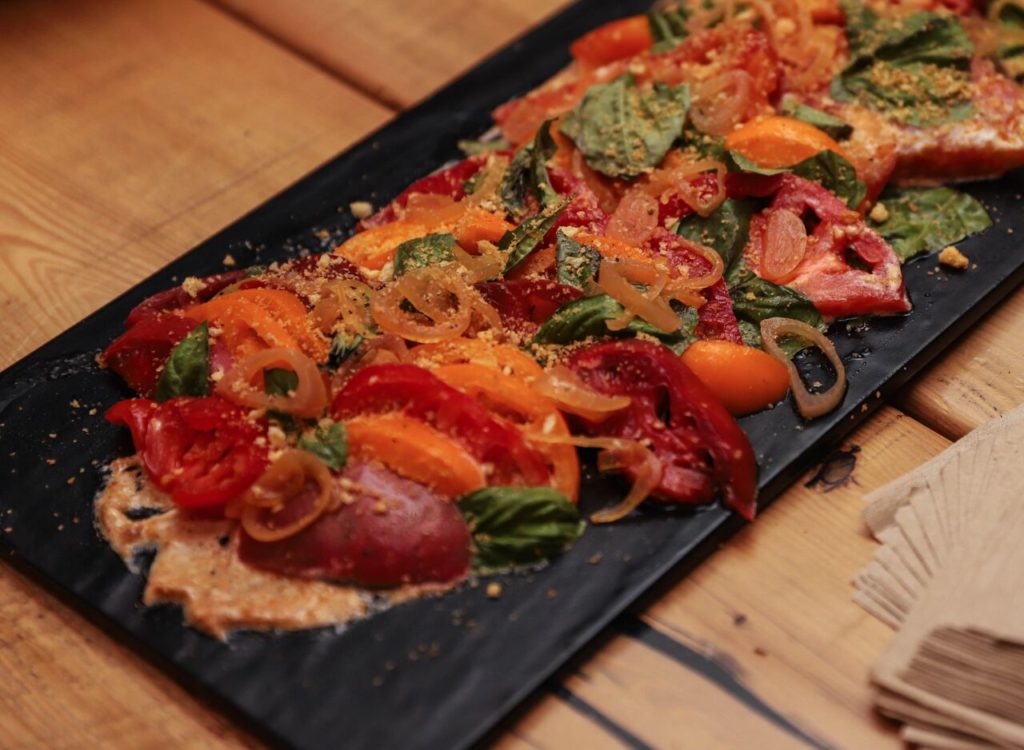 -Pearson Farms Peach and Pecan Salad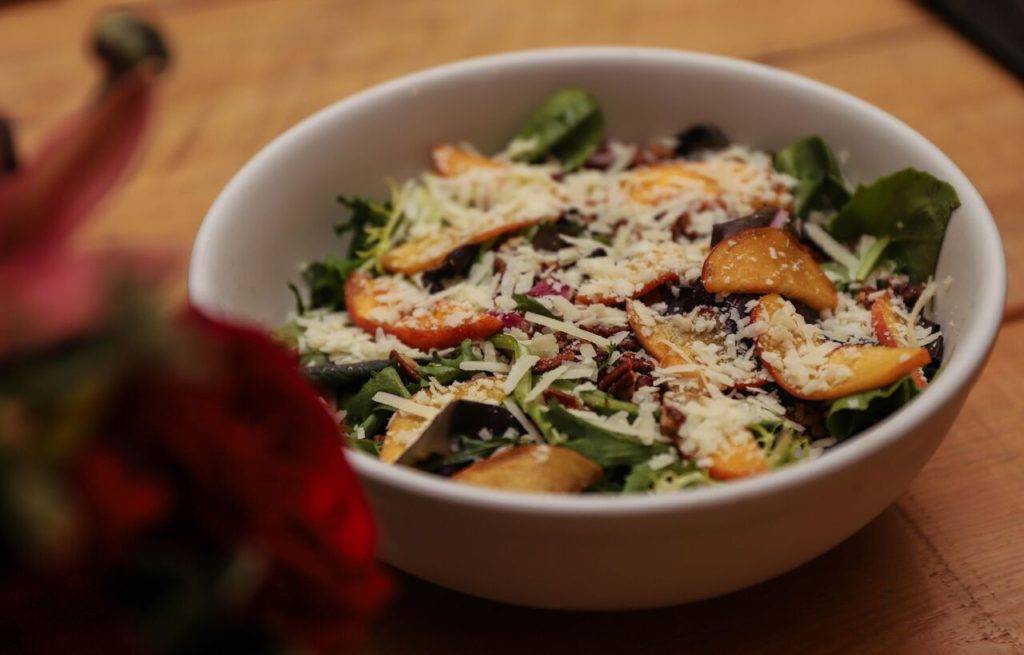 -Margharetta Flatbread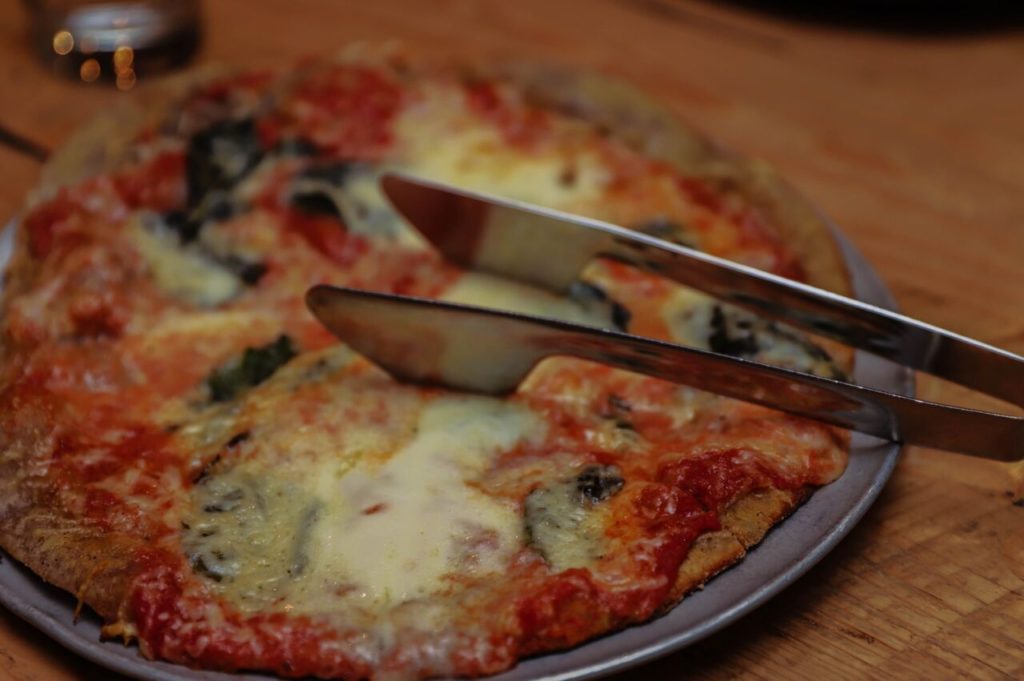 -Wild Mushroom Flatbread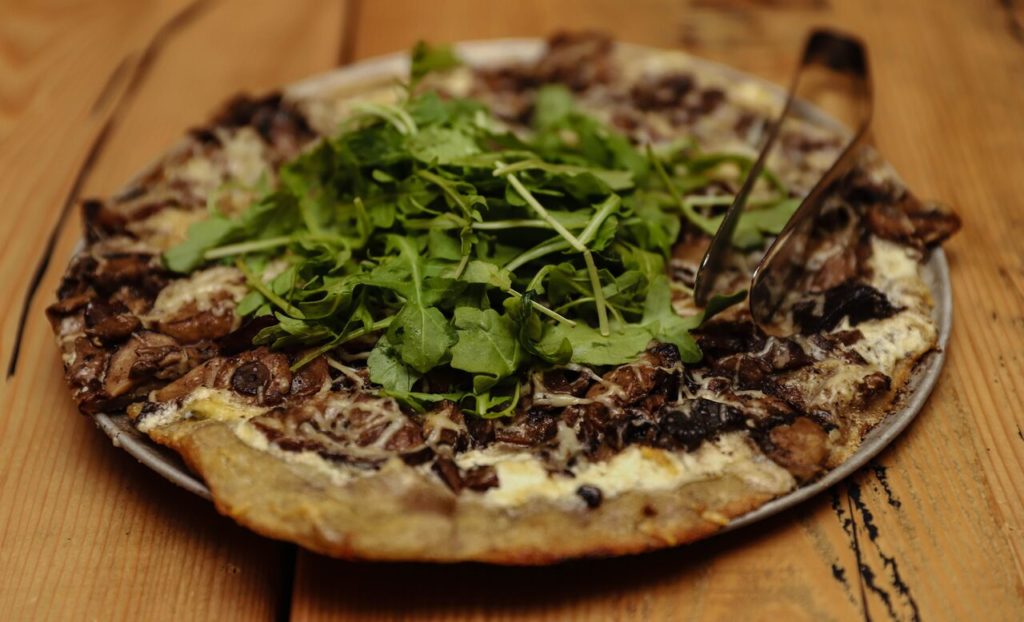 -Pan Roasted Salmon with Asparagus, Gouda Grits, Cipollini Vinaigrette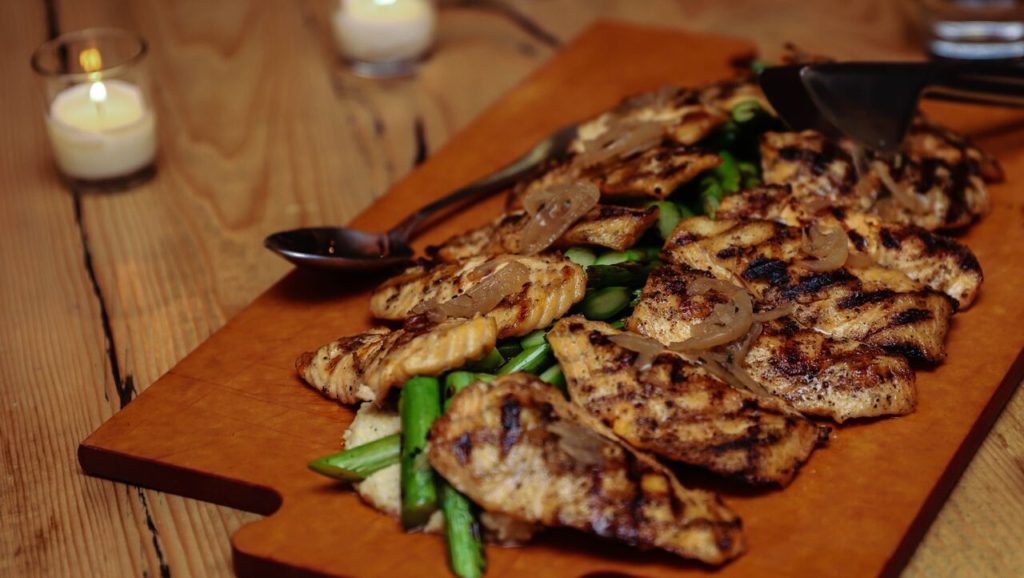 -Duck Confit with Spaghetti Squash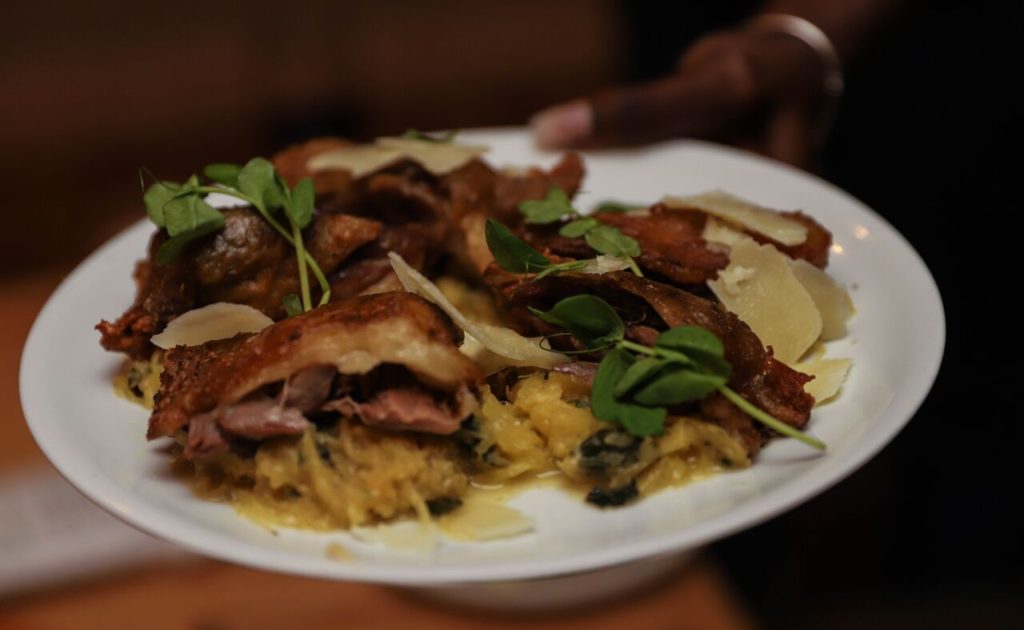 -Strawberry Cheesecake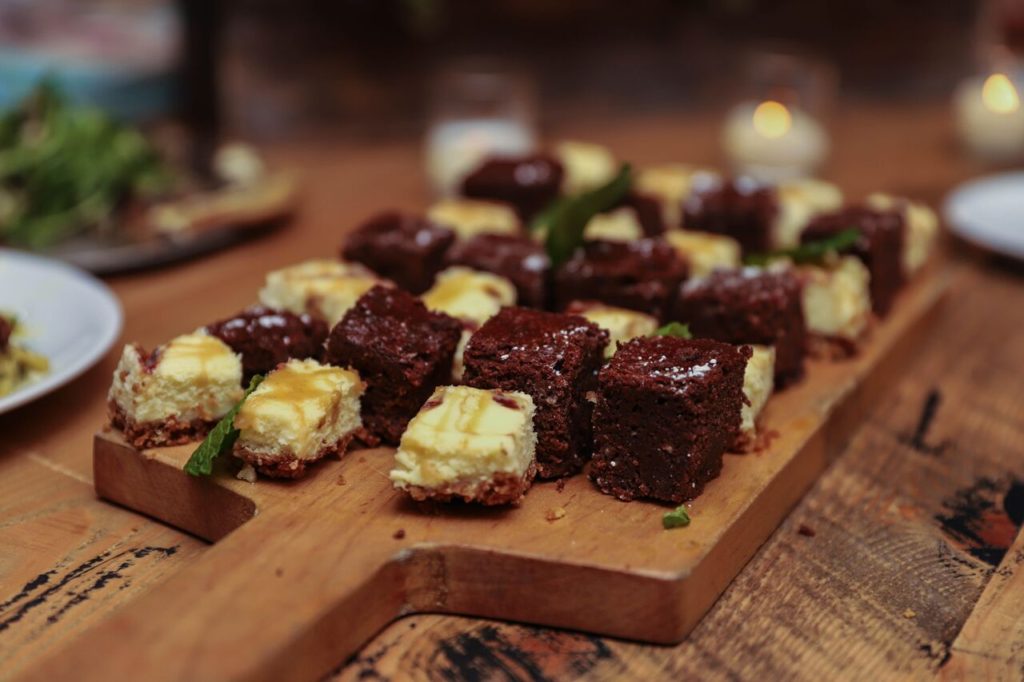 We relished in plenty of wine, which was paired perfectly with supper, and we were provided a barrel that had red and white wine on tap.  I believe that wine-on-tap is one of the greatest inventions of the 21st century.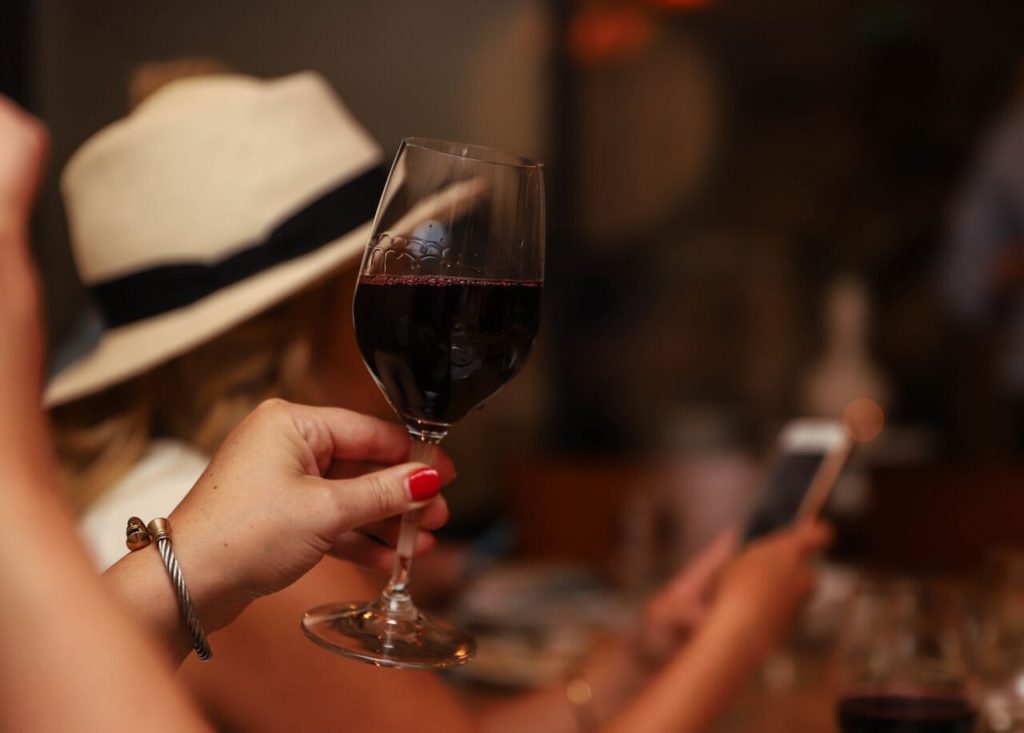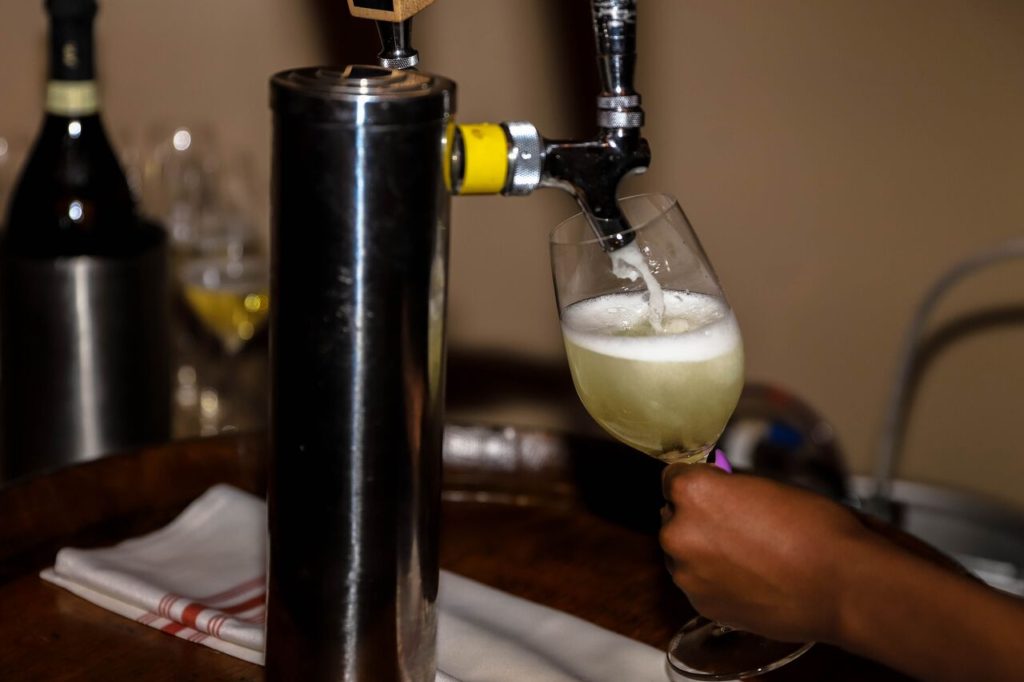 Last, but not least, we walked away with a wonderful experience as we explored behind the scenes of the wine-making process and learned about the harvesting of grapes. (If you didn't know, it's City Winery Harvest season!)
During dinner, my guests not only enjoyed the food and wine, they also enjoyed great conversation.  We got a chance to get to know Chef Nick and learn about this urban winery on a more personal level.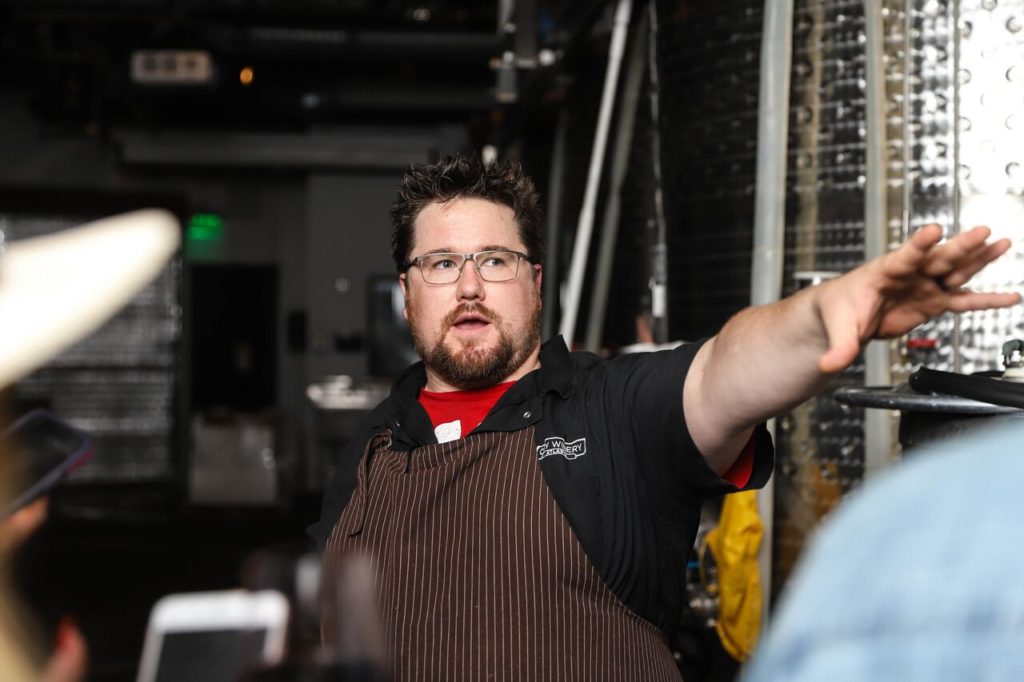 City Winery is perfect for date night, private dining, or a girls' night out.  There are several private rooms to choose from so that you and your guests can enjoy your get together in an intimate setting.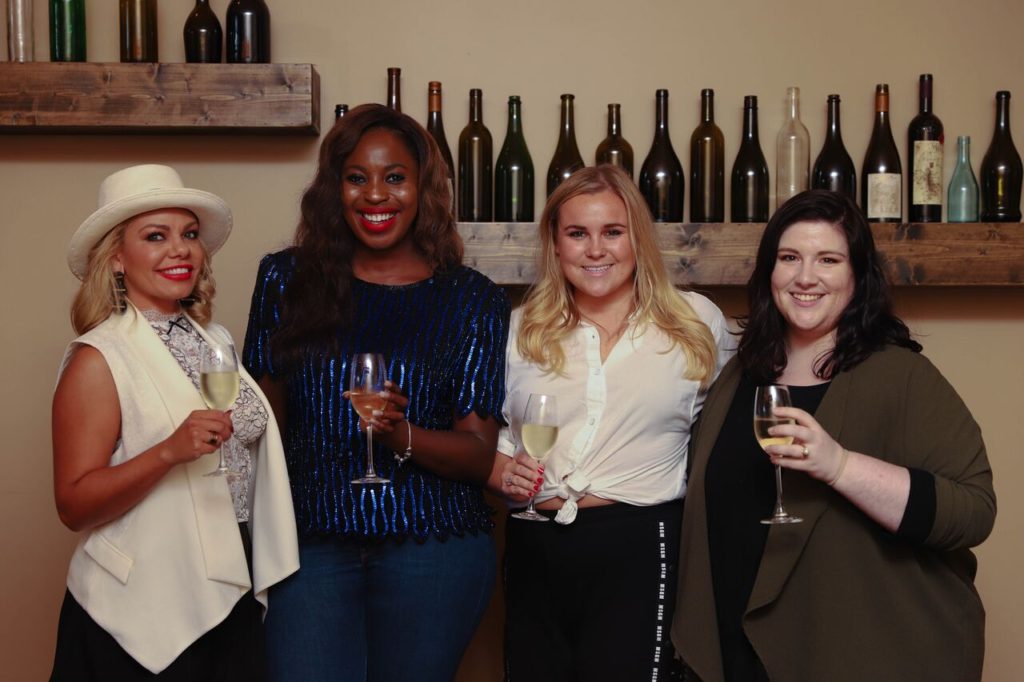 Make sure that you follow City Winery on social media: @citywineryatl.
Huge thanks to Ronisha Levy of Warren+Forest for the florals!  And many more thanks to Reynolds Rogers for the awesome photography!
To stay current with all-things Eating with Erica events, sign up for my newsletter here: 
https://bit.ly/2PnAsuF