While visiting Winston-Salem, North Carolina, I had the best time exploring their unique food scene and meeting incredibly talented women restauranteurs like Mary Haglund. Mary owns Mary's Gourmet Diner.  If you ever happen to visit Winston-Salem, her diner is a must-visit.  The atmosphere is very welcoming, and the food is divine.  After devouring the strawberry French toast pancake topped with strawberry ice cream, I had to get to know this awesome woman. 
What was your journey like to get to where you are? 
I always compare the journey of building my business to the journey of parenthood because it's the hardest thing I've ever done, but, yet, the best thing I've ever done!
If you weren't a chef, what would you be?
I would've been an actress.
What and who inspires you? 
My inspirations are jazz, Alice Waters, and beautiful vegetables.
In three words, describe yourself.
Three words that describe me best are tenacious, hard-working, and caring.

What do you do to stay current with food trends?  
As I mentioned before, my food inspiration is Alice Waters and I'm an old hippie, so using local ingredients just made sense to me.  I've always been a bit of a trailblazer in my neck of the woods.  I watch what's happening and decide whether or not that fits into my ideal dish.
What would be your last meal? 
My last meal would consist of a beautiful mole sauce with chicken and vegetables and corn tortillas served with rice and black beans.  For dessert, either my grandma's coconut cream pie or a perfect flan.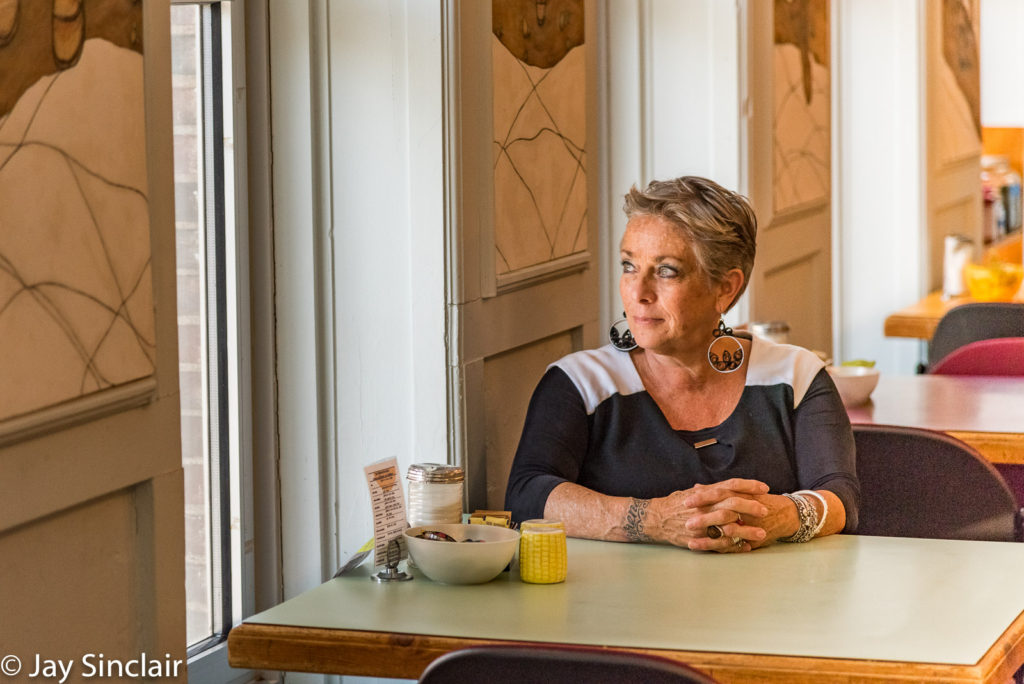 Why did you decide to become a chef? 
I have always loved to cook.  As a child, I followed my grandmothers around in the kitchen.  The desire to cook for people has always been in my heart.
What is your favorite cuisine to prepare and why?  
I love Mexican and New Mexican cuisine.  It's the chilies, the spices, the corn, the cheeses.  All of it is so delectable to me!
Who is your favorite person to cook for? 
I don't really have a favorite person I like to cook for, but I love cooking for my family.
Mary Haglund's Bio: Mary Haglund was born September 22, 1953 in Gary, Indiana. In 1967, she moved to Manila, Philippines where she attended high school. After graduating in 1971, she returned to the United States and attended liberal arts colleges in the Midwest. Mary has worked in an abundance of restaurants throughout her life, all while raising three daughters. In 2000, Mary opened her first restaurant called "Mary's, Of Course." Now, she enjoys six grandkids and owns/operates one of the best breakfast spots in Winston-Salem: Mary's Gourmet Diner.