Savor the Boulevard at Avalon
I have a total soft spot for Avalon in Alpharetta. Not only is it an easy drive from ITP (if you merge onto 400 from the correct entrance) and home to fabulous shops and restaurants, it also marks the halfway point between me and The Best Friend. So, I spend a not-insignificant amount of time at Avalon, and I couldn't be happier that they've kicked off an amazing new multi-restaurant, al fresco dining experience known as Savor the Boulevard.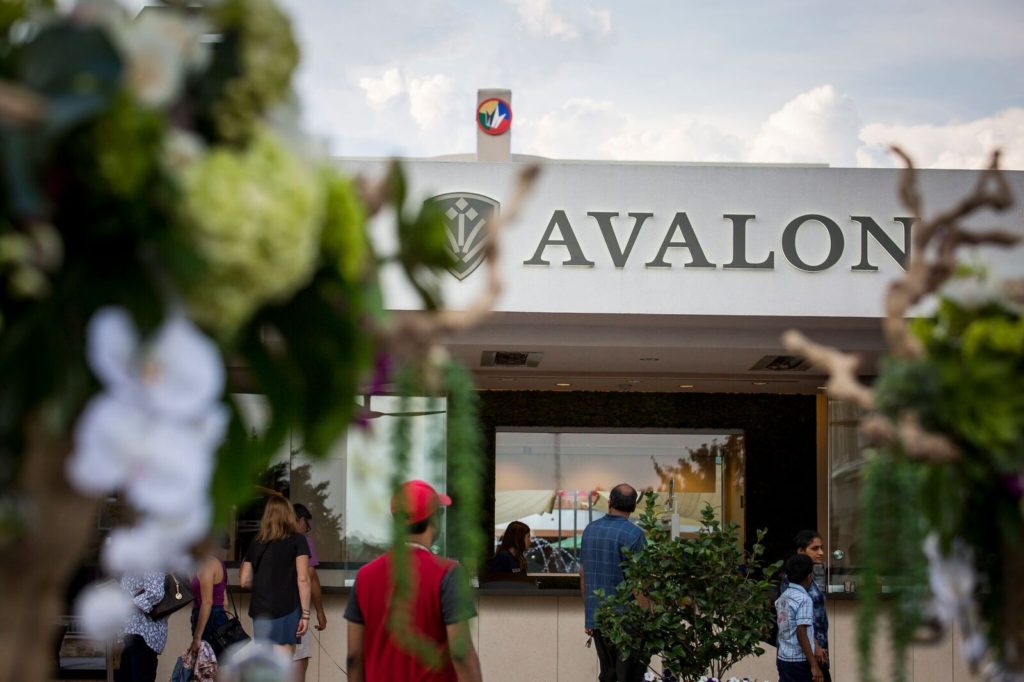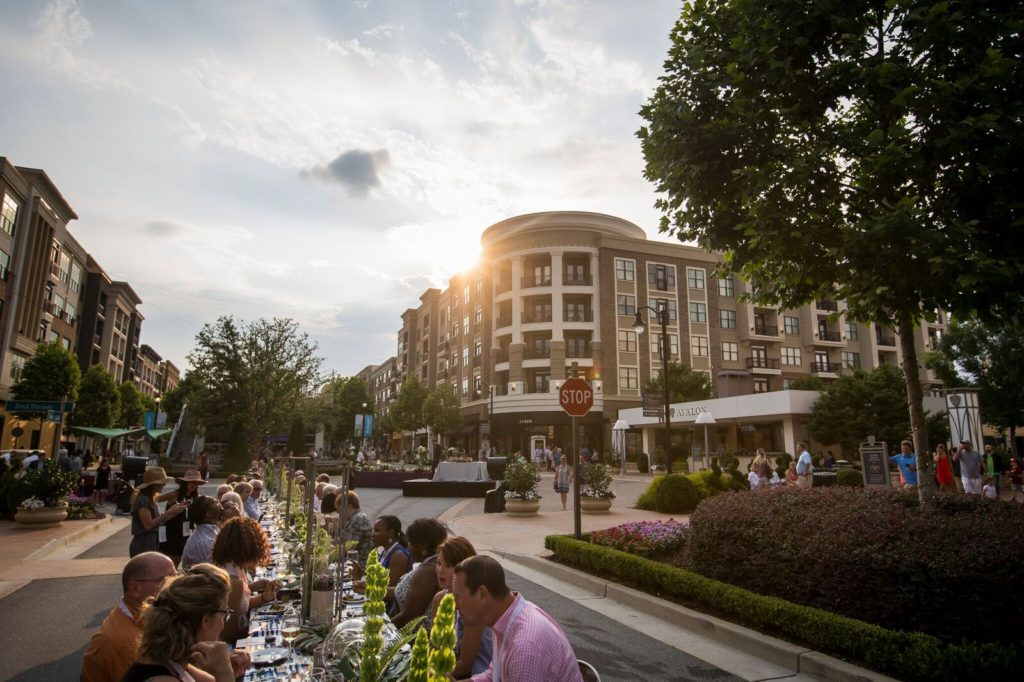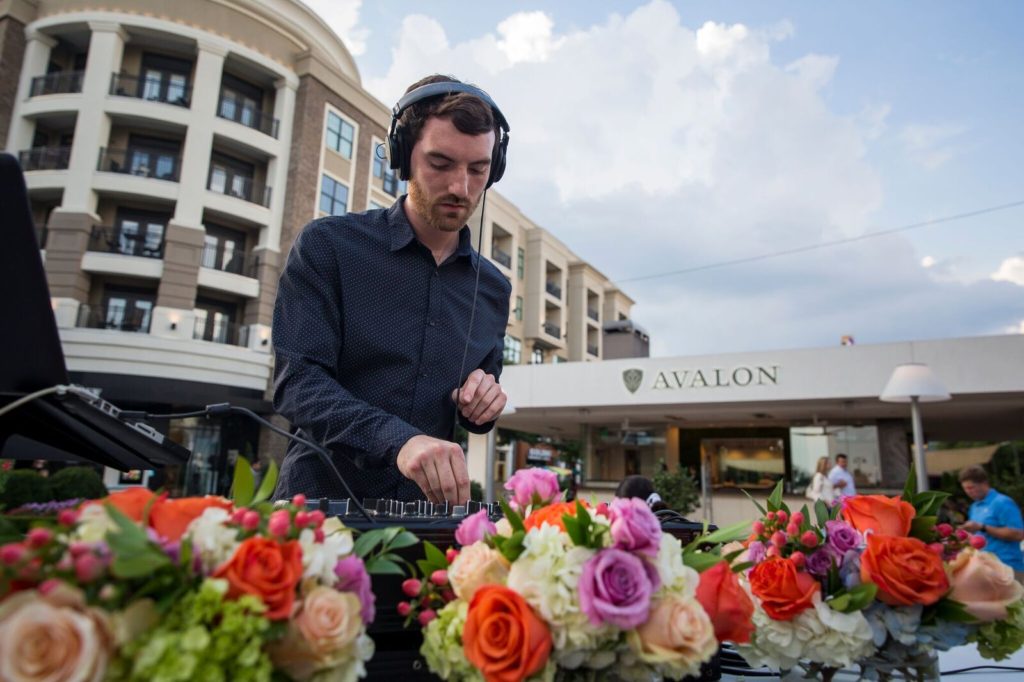 Created to promote the fine dining options at Avalon, Savor the Boulevard also benefits one of Atlanta's favorite charities, The Giving Kitchen. Each restaurant hosts a table and diners are able to purchase tickets to support their favorite restaurants and menus. Erica and I were delighted to be guests of The Hotel at Avalon, and were extremely satisfied by the beautiful, four-course meal we were served.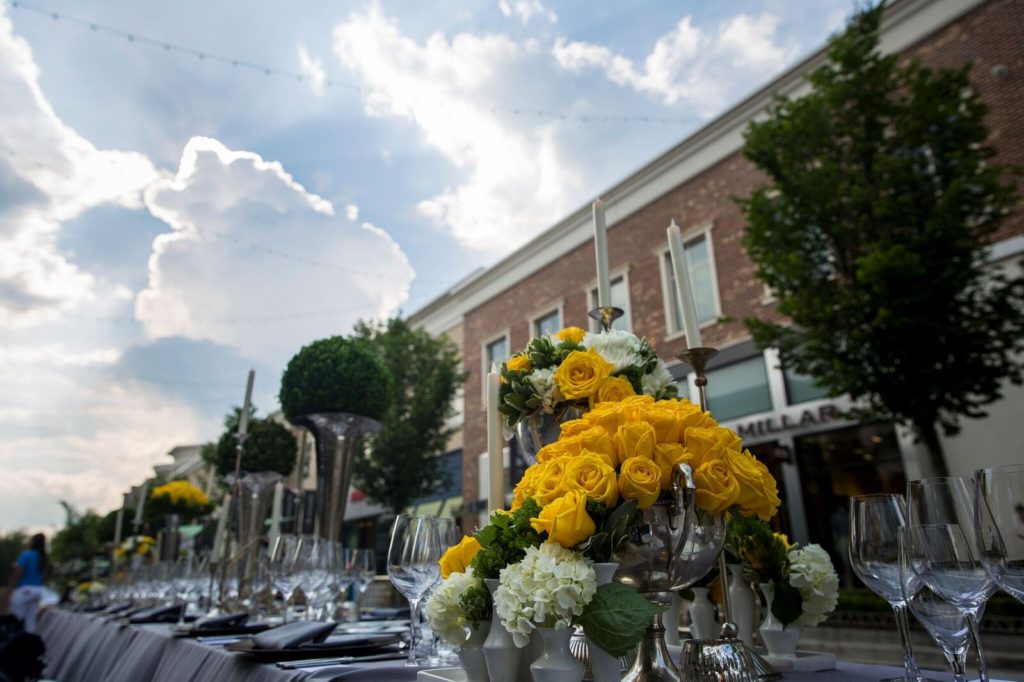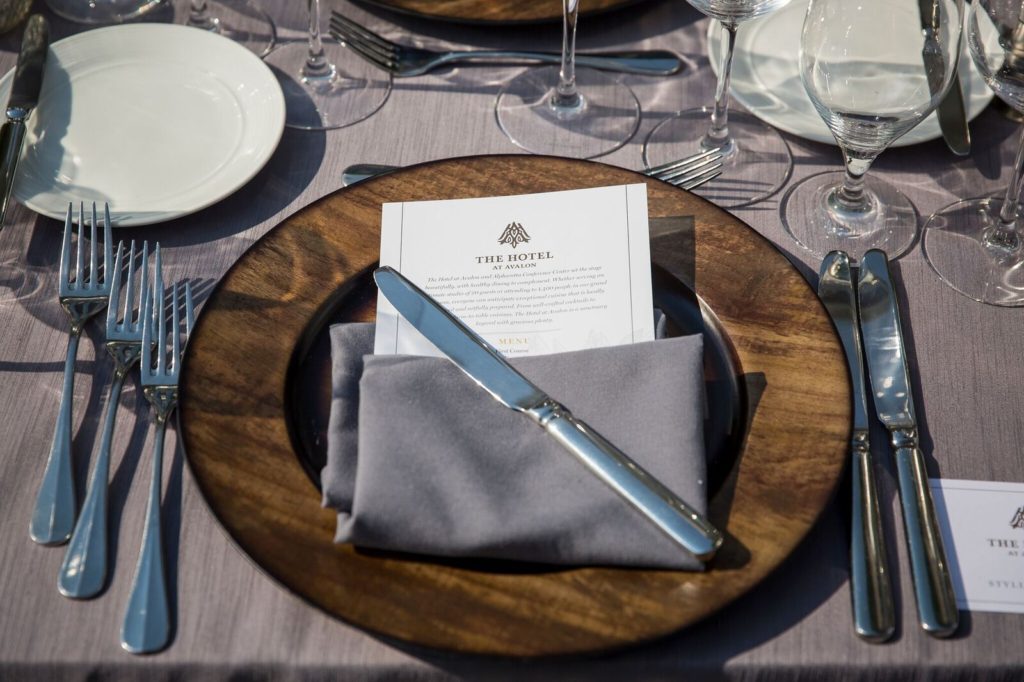 Each restaurant began the evening with a trademark cocktail. Ours was the Bloomer Rebellion, a crisp, refreshing combination of vodka and grapefruit. Its bitterness made it perfect for sipping, and was just the ticket in the scorching heat. (There are misting fans at this outdoor dinner, but June in Georgia is still hot.)
We began our evening with an innovative take on a lobster roll, paired with a light Chablis. We here on the blog know from good lobster rolls, but this adorable and stealable take might be summer's best new party appetizer. Served on a mini croissant, the rich lobster salad and crunchy summer slaw was a lovely mix of flavor and texture. Our second course featured Georgia lettuce and vegetables with sherry vinaigrette, paired with a Fume Blanc.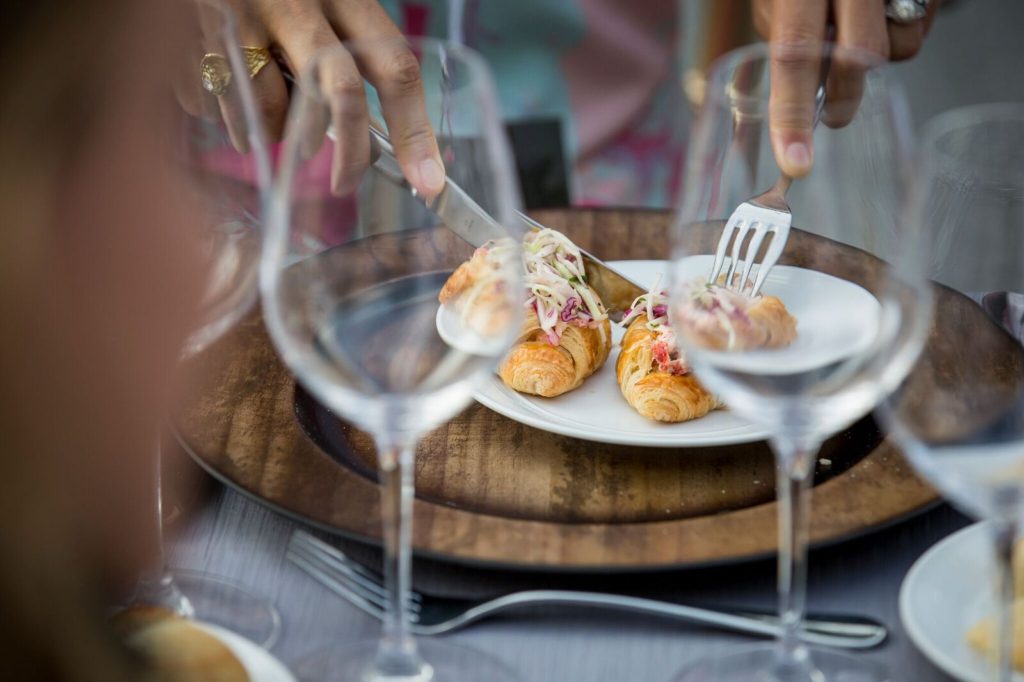 Our third course featured a dish that was the epitome of modern, Southern cuisine. The sweet-tea-brined chicken thigh that was accompanied by sweet potato puree, rainbow chard, Tupelo honey, and a pecan gremolata was tender, light, and an absolutely inspired choice for a hot evening in June. The paired Pinot Noir was a bold choice, but worked surprisingly well with the dark thigh meat. Rounding out the evening was a fun lemon meringue tarlet with a Fleur d'or Sauternes.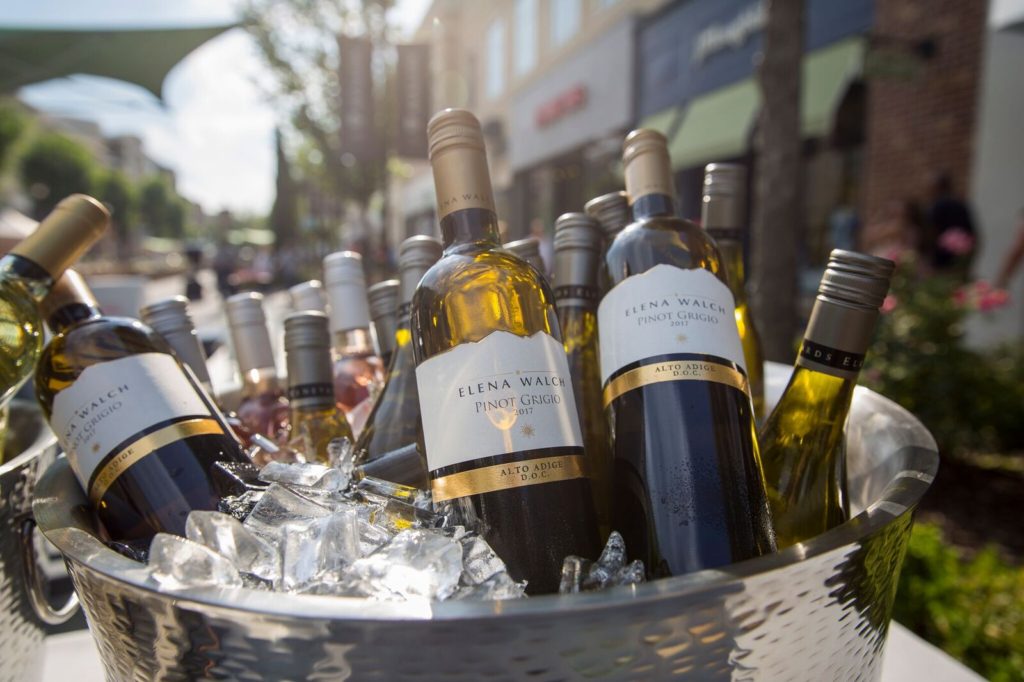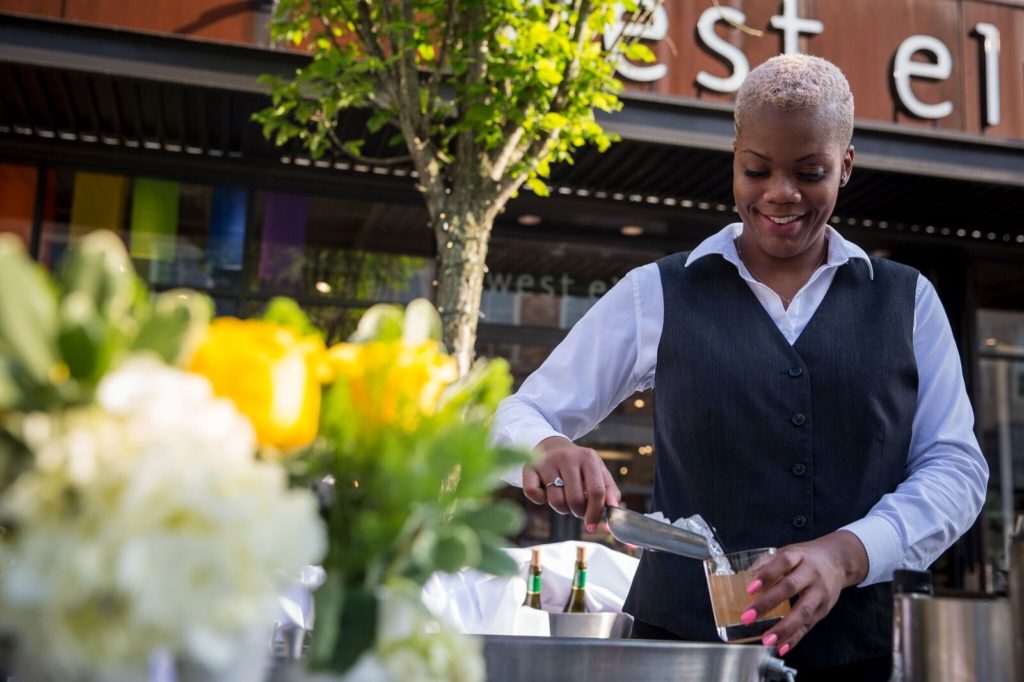 Whether you're an Alpharetta resident or living inside the perimeter, make sure you get your tickets to the next Savor the Boulevard event early, because I can promise they are going to be completely sold out next year. In the meantime, make sure you're following @hotelatavalon and @avaloninsider for everything from fun dining events to planning the perfect staycation!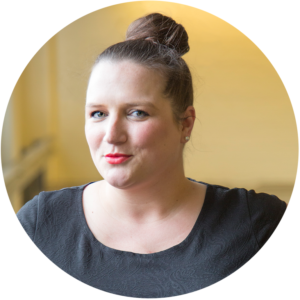 Rachel Boyd is an Atlanta native, holds degrees from the University of Georgia and Kennesaw State University, and is a reformed picky eater (still trying to overcome an irrational shrimp-phobia).  Non-cooking-related passions include her Great Dane-Bulldog mix, volunteer work, and half marathons with the Atlanta Track Club, bourbon, binge-watching detective shows, reading all the books, learning French, cute bearded dudes, and spending time on her best friend's farm.