I absolutely love afternoon tea.  It's a reason for me to put on my
Sunday
best while enjoying tea and scones. One of my favorite places to visit for afternoon tea is The 
St. Regis.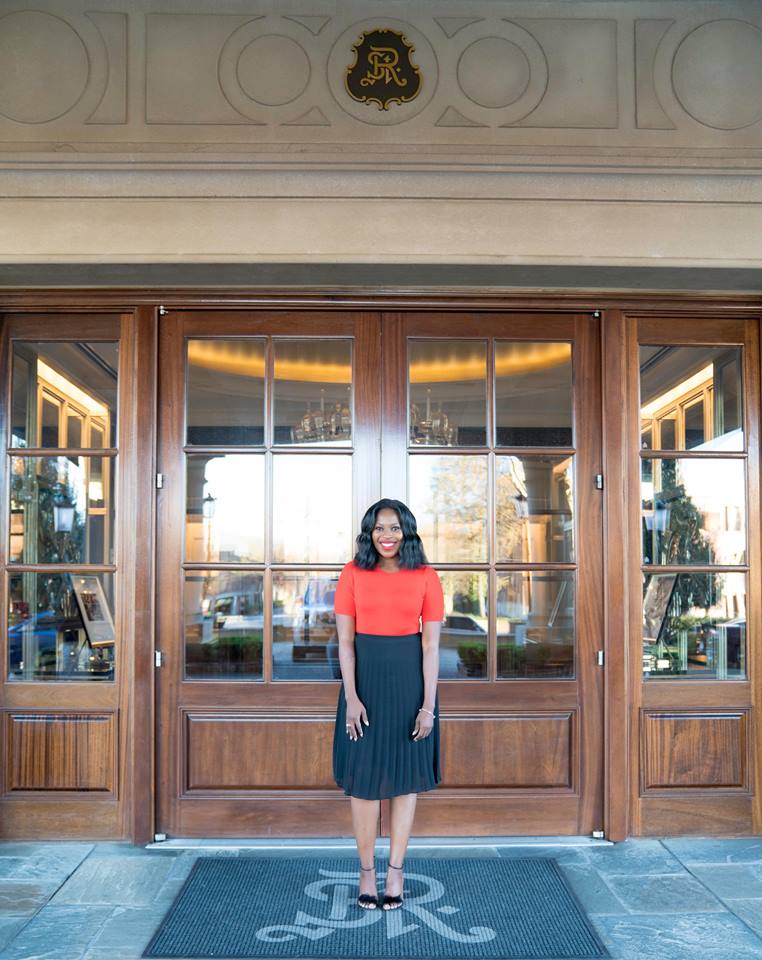 While preparing for afternoon tea for a girls' day out at The
St. Regis,
my good friend called to ask me what she should wear to high tea. For me, I love any excuse to get dressed up and extra girly.  When dressing for tea time, I always recommend that you select an outfit that is outfit that is elegant, sophisticated, and stylish.  Classic necklines, modest hemlines, heels, and pops of color are fitting attire for afternoon tea.
Whenever I think of afternoon tea attire, the first thing that comes to mind is peplum.  I wore a classic black peplum skirt that is really flattering.  It also pairs well with basically everything.  For my pop of color, I selected a comfortable, lightweight round neck stretchy sweater.  (I may or may not have this sweater in every color).  But no matter what you wear, you want to make sure that you are comfortable with what you have on.