Draper James Atlanta celebrated their favorite boss lady, Reese Witherspoon, in a big way.  It was her birthday on March 22!  The store was beautifully decorated with large bright and colorful balloons.  A celebration isn't a celebration without champagne, cupcakes, and Draper James clothing, of course.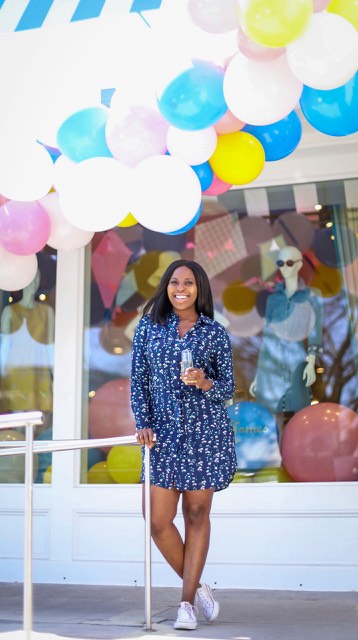 I fell in love with a Draper James Belted Daisy Vine Shirtdress, which was under
$100
 and made of 100 percent rayon, a very light and soft material.  This dress is the perfect example of one dress to wear two different ways.  You can dress it up with heels or keep it chic and casual like I did with tennis shoes.  This is the kind of dress to the wear to the office, for a date night, or church
on Sunday
.  It fits true to size and is belted.  You can purchase the dress here:
Draper James
Happy belated birthday, Reese Witherspoon!