I was over the moon when one of Atlanta's most influential fashion bloggers,
Monica Awe-Etuk
 agreed to eat with me. 
Monica
is the definition of someone with impeccable style (I may or may not have changed my outfit five times before our lunch meeting).
What I expected to be a 45-minute lunch meeting ended up being a two-hour lunch date at Bar Taco.  Our lunch time was filled with laughter, tacos, and margaritas.  Since then,
Monica
and I  have become great friends.  She's an absolutely gem because she's so authentic.  I appreciate her because she gives the best advice.  Learn more about
Monica
below:
Name: Monica Awe-Etuk
Bio: Fashion, grace, elegance and a timeless sense of style are just a few words that describe the iconic fashion mind that is Monica Awe-Etuk.
As a child, Monica watched her mother construct garments, and developed an affinity for the clean lines and the fusion of fabrics. As the years passed, Monica would venture towards using her own talent to become a young seamstress. With an intensified passion, Monica spent days dressing up and coordinating ensembles, and eventually acquiring her first job in retail. Today, Monica's personal style embodies a timeless fearlessness that is not often duplicated. Her eye for classic pieces, mixed with trendy accessories create elegance and mass appeal.
Monica's ultimate desire rests in her ability to help women to feel confident in knowing how to be stylish at all price points and confident in themselves. Monica's vision and passion are always accompanied by action, leading to monumental success in her career. Highlights inclusive of collaborations with dream brand Dior, multiple features in magazines, and recurring features in InStyle, and People Style Watch, have kept Monica on the fashion watchlist. Monica notes that her greatest success was achieved when she left her job to blog about her passion for fashion and use her gifts and talents to make a living.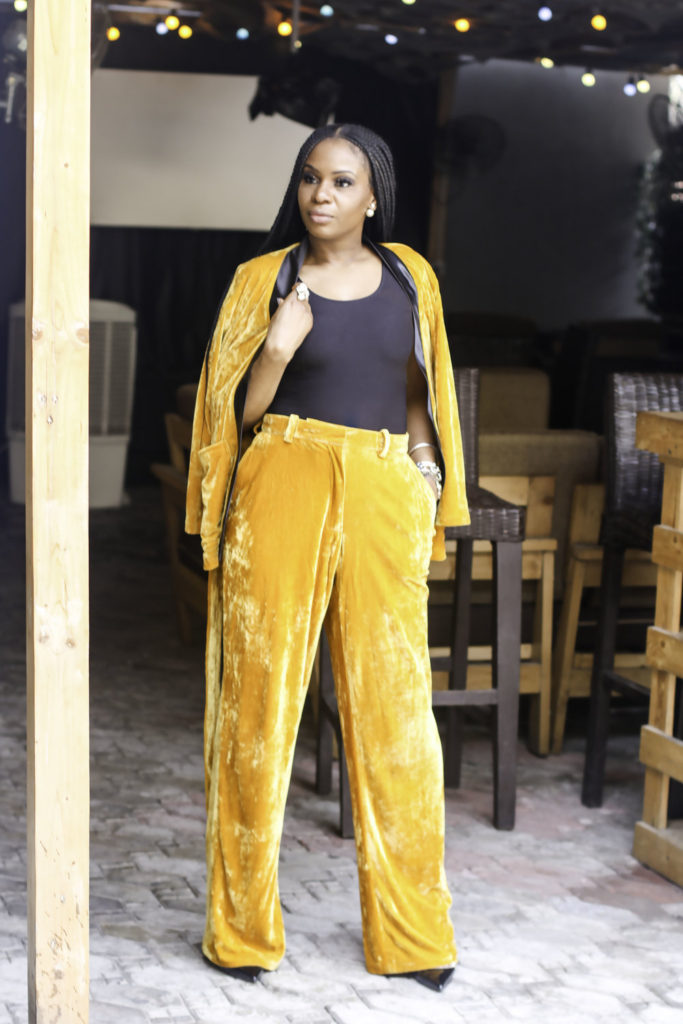 Meet Monica 
Occupation: Fashion and Lifestyle blogger
ATL hood: Vinnings
Where we dined: Bar Taco
First time dining at the restaurant: Yes
Favorite item on the menu and why: The pork taco. It literally melted in my mouth, it was extremely flavorful
Starbucks or Dunkin' Donuts? Starbucks
Coca-Cola or Pepsi? Coca-Cola
Rose or champagne? Champagne
Guilty pleasure? Ratchet Television
Reservations or recipes? Recipes
Your go-to recipe to create for a party? My go to is Jollof Rice. It's a Nigerian dish.
What would be your last meal? Overly ripped fried plantain or an amazing burger
Favorite Food? Burgers
Least favorite food? Tofu
10.Go to cocktail?  Anything with pineapples
Do you eat leftovers?  I sure do.
Favorite Atlanta Restaurant? Right now, Le bilboquet
Favorite Restaurant Nationally? Mr Chows Miami
Coffee or Tea?  Coffee