I had such a great experience at
Bistro VG
for dinner that it was a must I returned for lunch.  From the moment I saw the burrata and blood orange salad on the menu, I knew I had to have it.  The manager informed us that during restaurant week, they audition items to see if they should be on the menu.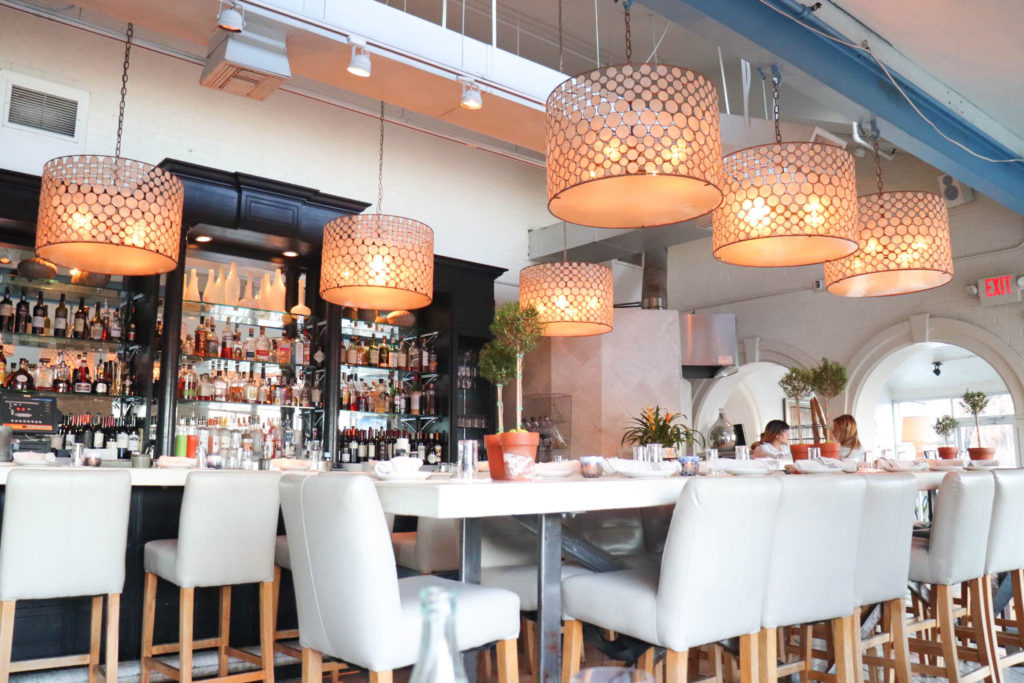 This salad should absolutely be on the menu.  It not only has a beautiful presentation, but it was equally delicious.  The salad is served with grapefruit, micro greens, meyer lemon, and mustard seed vinaigrette.  I had to try the gnocchi, and I could not have been more elated about my selection.  It was served with a charred spring onion, sweet corn, smoked bacon lardon, tarragon, and favetta.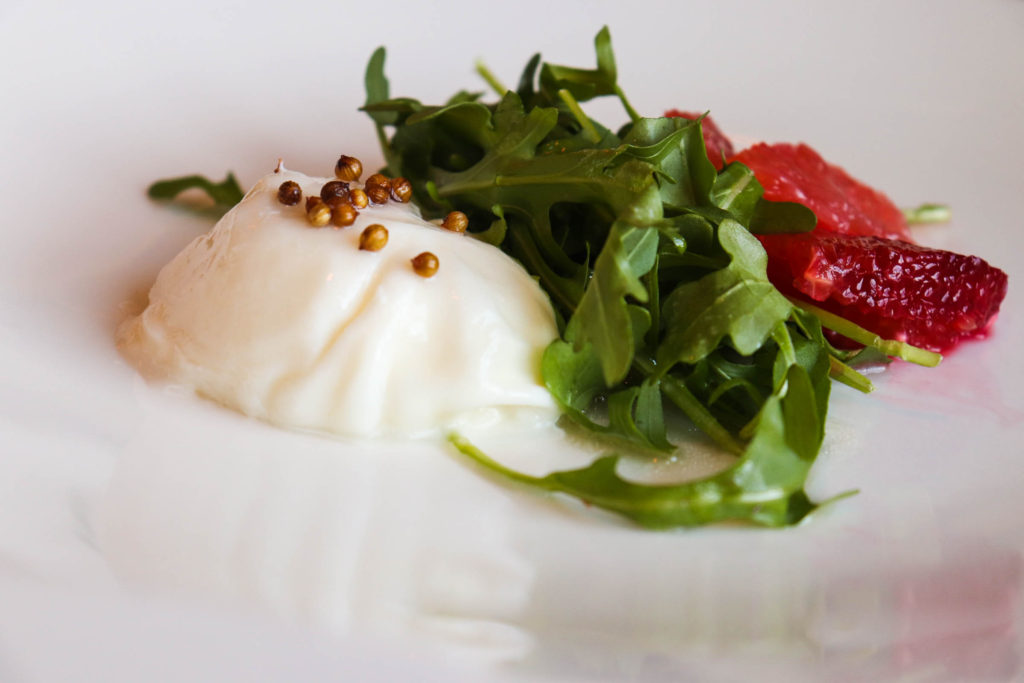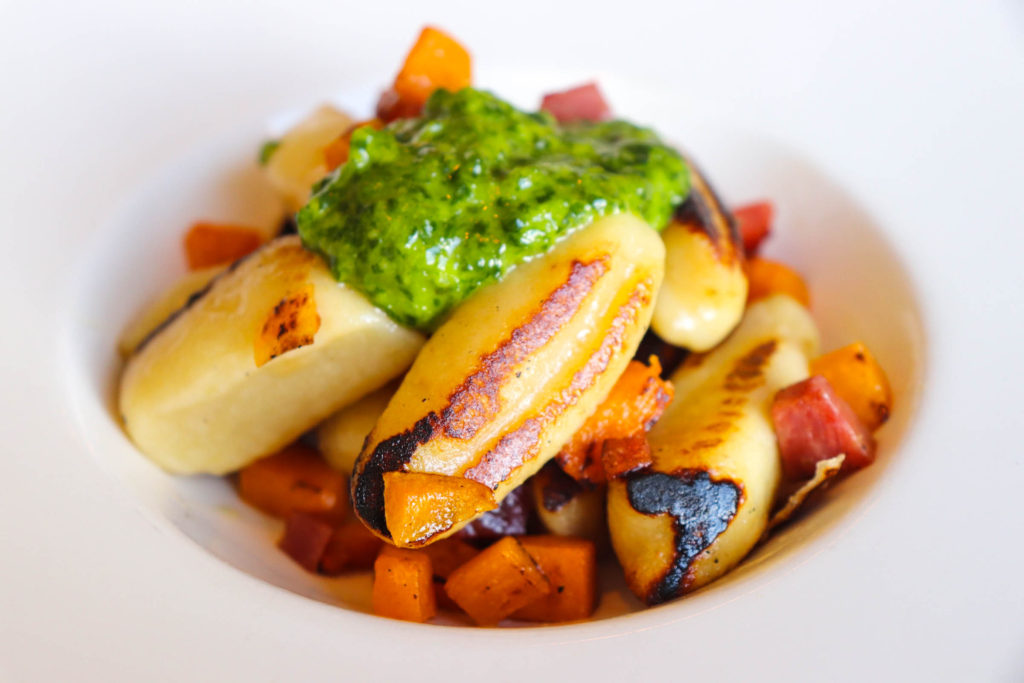 Next came the entrées!  First, the North Carolina Mountain Trout Almondine was served with parsnip purée, frenched beans, and spring peas.  After visiting their website and seeing how tasty the chicken looked, I had to have it.  I was very happy with this featured item for restaurant week, which is now on the regular menu.  The Slow-Roasted Airline Chicken Breast was served with rainbow fingerling potatoes, cippolini onions, chard, and natural jus.  The chicken was oh-so juicy and tender.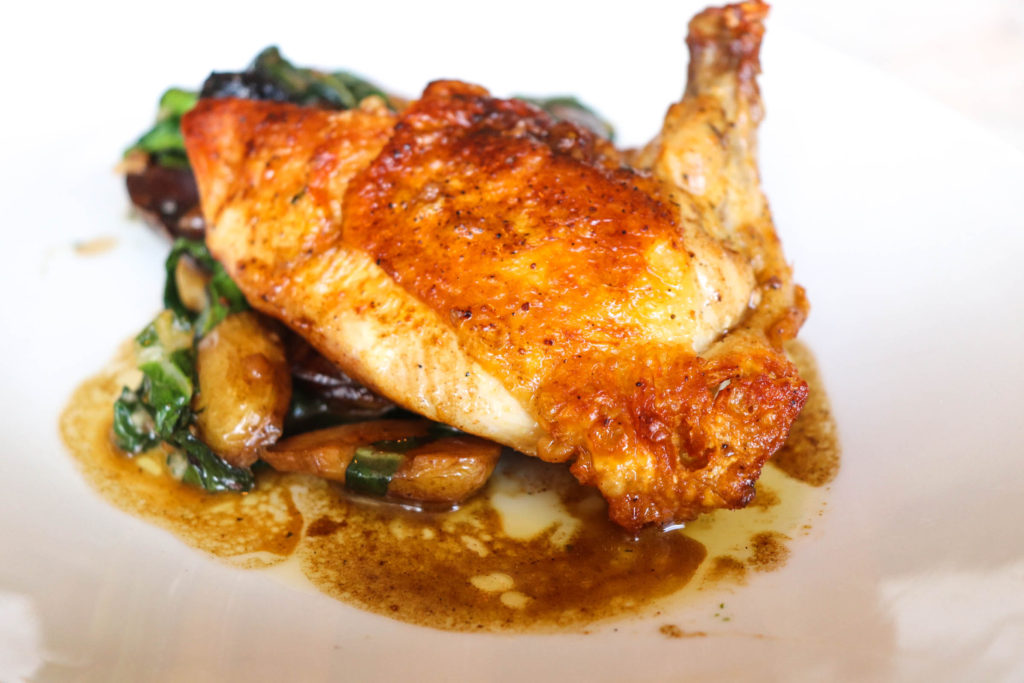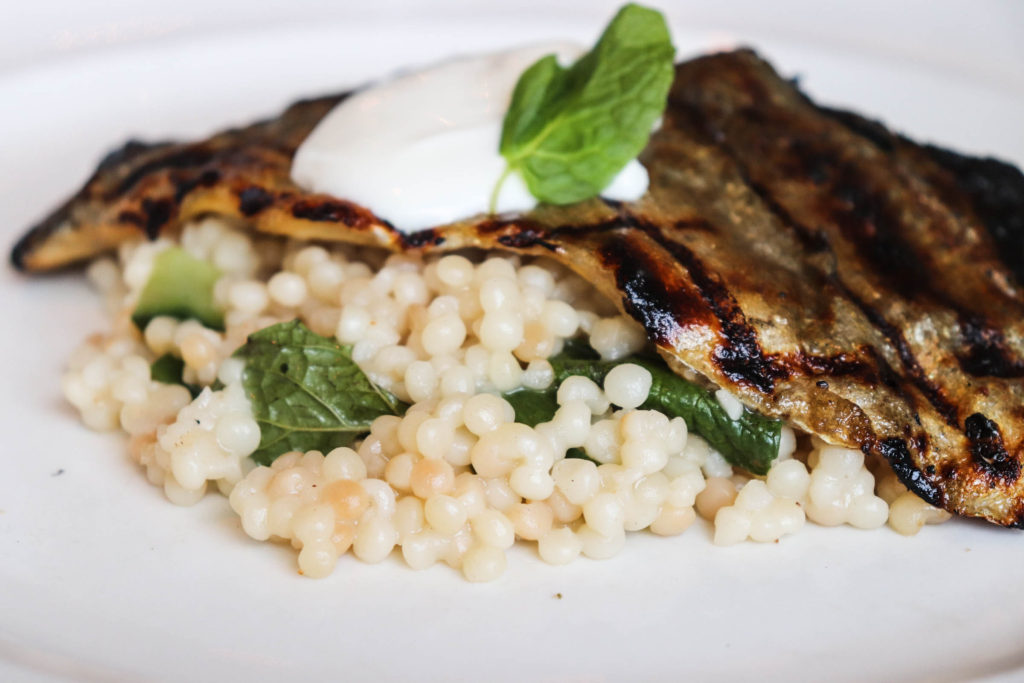 No matter when you visit Bistro VG, you will love the food, customer service, and ambience.  Make sure you follow them on social media: @BistroVG