Located in Downtown Augusta,
Craft & Vine
is a dapper, swanky, and casual establishment which is the perfect trio!  They offer a no-nonsense menu that I certainly appreciate because sometimes I like menus that aren't too much.  Their menu has various classic small plates, woodfire pizzas, and charcuterie & cheeses.  And since we couldn't decide on what to eat, we went with almost everything.  Also, you'll be happy to know that their hand-crafted cocktails are impressive and some of the best in Augusta.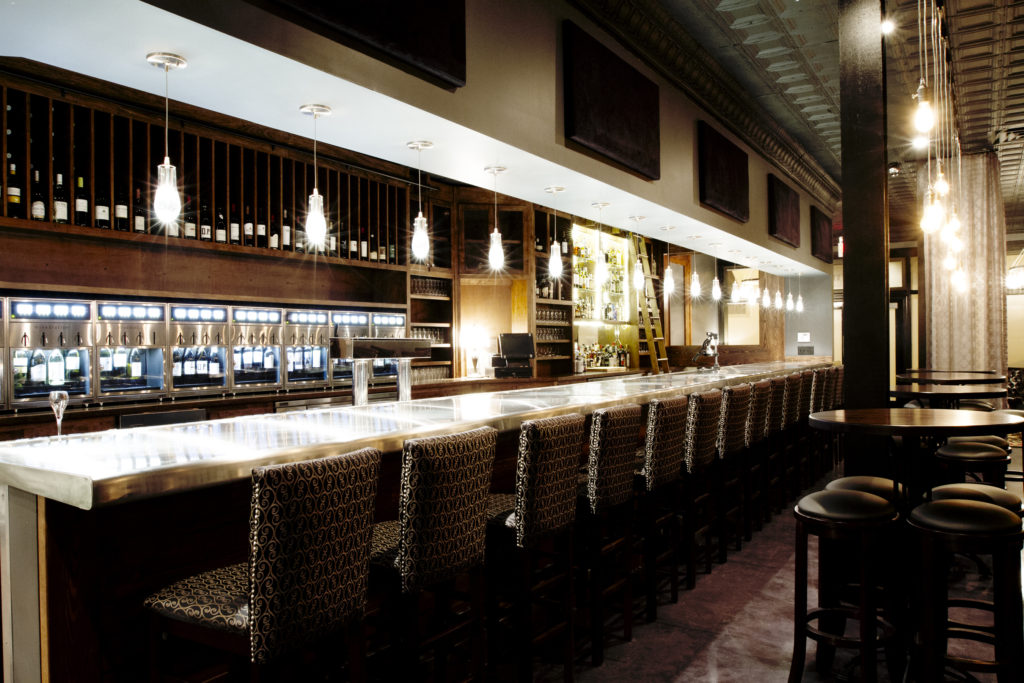 Photo Credit: Metro Spirit 
We started our dinner with Parmesan Crusted Oysters. Flash fried and served with spinach creama and shaved parmesan, it was a great way to start our meal.  The oysters were super fresh and had just the right amount of cheese and spinach.  Next, we ordered the Creole BBQ Georgia Shrimp served with Anson Mills Carolina Gold Rice and chives.  The shrimp were somewhat spicy, so I must admit that the spiciness caught me off guard.  If you're into BBQ shrimp and don't mind a bit of spiciness, this is the dish for you.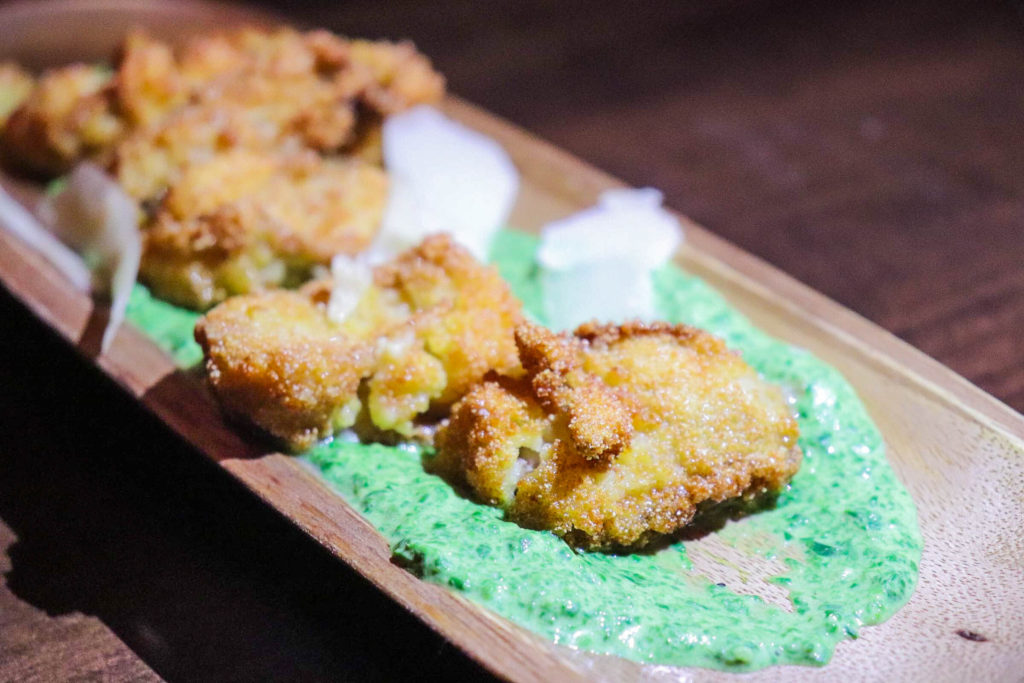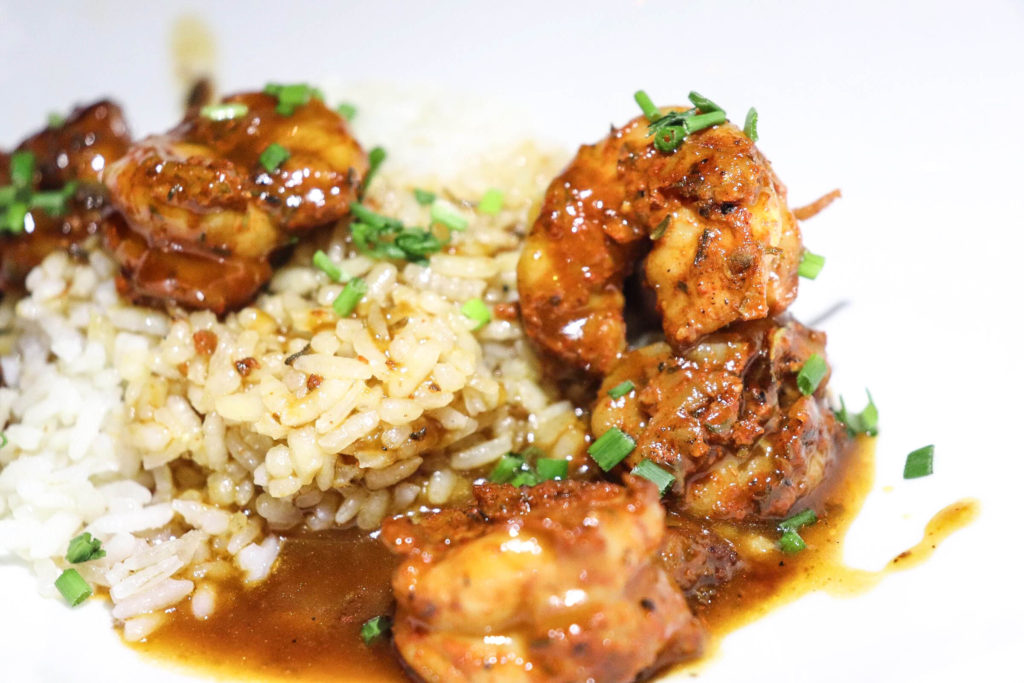 I have never had tongue at all, so I was a bit excited to see that they served Blackened Beef Tongue.  And since my taste palate is super adventous, I decided that I had to try it.  I was so surprised at how tasty and tender it was.  It was scrumptious served over parmesan creamed spinach, topped off with crispy sweet onions.  The best way to describe its texture would be extremely tender and slightly fatty.  But it was surprisingly delicious.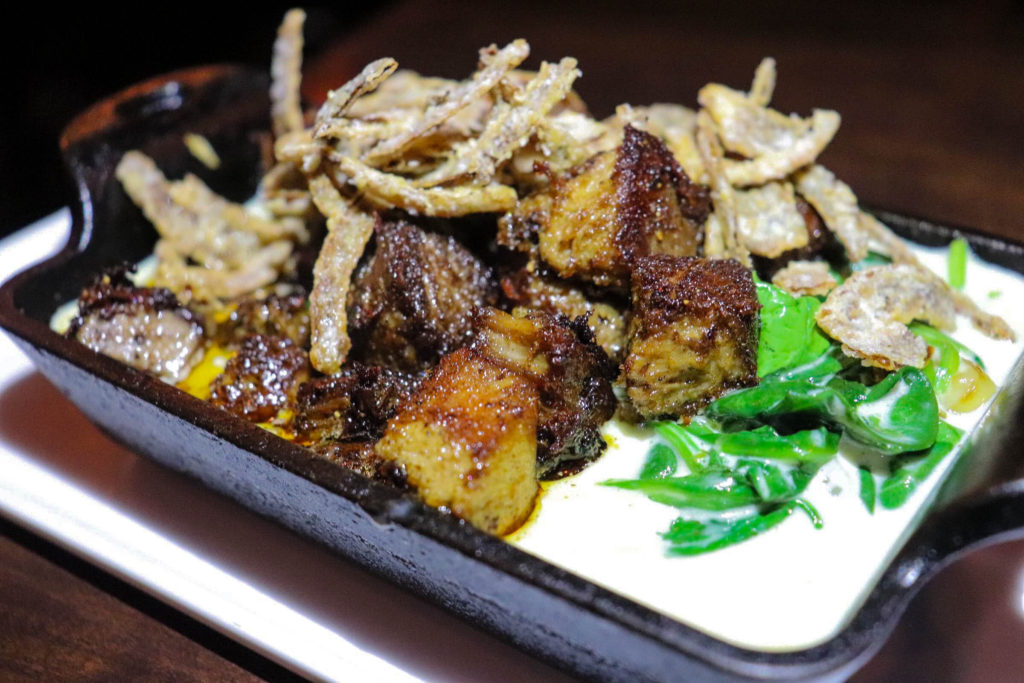 While in the South, catfish is a must.  I had the pleasure of tasting the Fried Shaved NC Catfish.  It was oh-so delicious served with Anson Mills' Jimmy Red Corn Grits, pickled red onion, and, of course, hot sauce.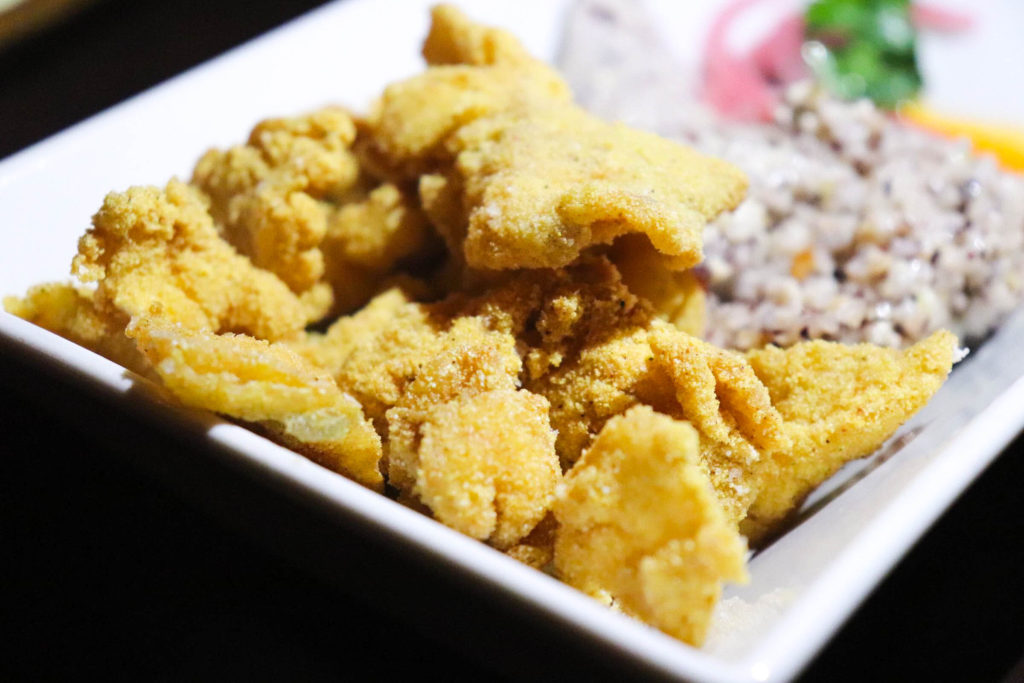 Last, but not least, we had to try The Boss pizza. This wood-fired pizza was served with an Alfredo sauce, FHT bacon,  caramelized onions, fresh spinach, and gruyere.  It was extremely delicious!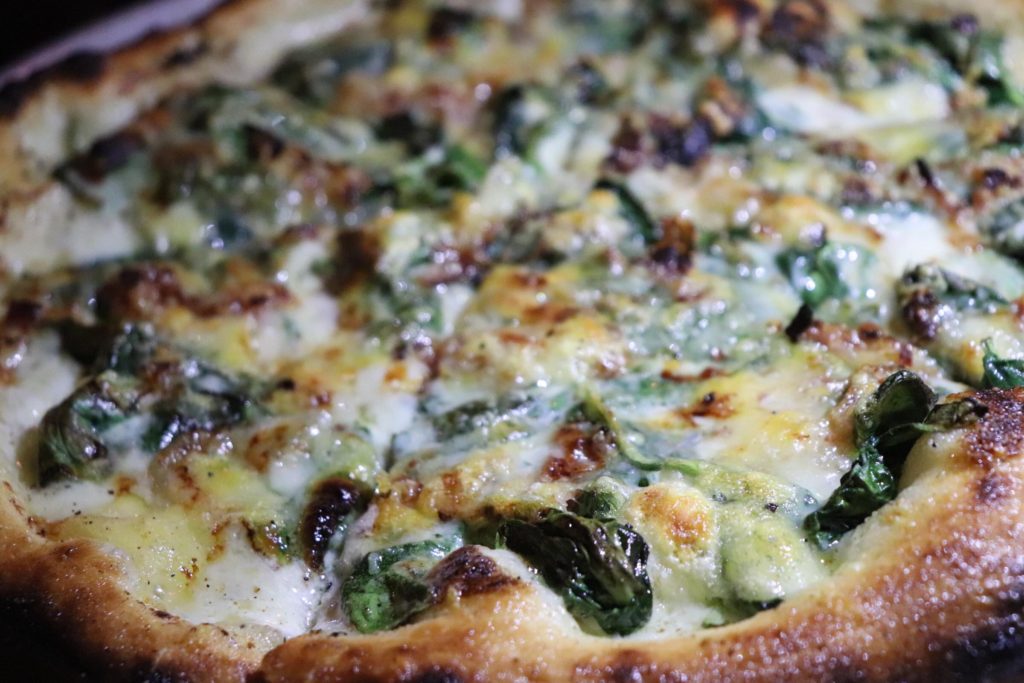 After dinner, we declined dessert.  However, we were excited about trying chambong, which was another first for me.  A "chambong" is champagne bong.  Since I consider myself a champagne connoisseur, it was a must-try.  It was exhilarating and different, and it was right up my alley.  (So that was two firsts for me!  And it happened to have occurred at Craft & Vine!)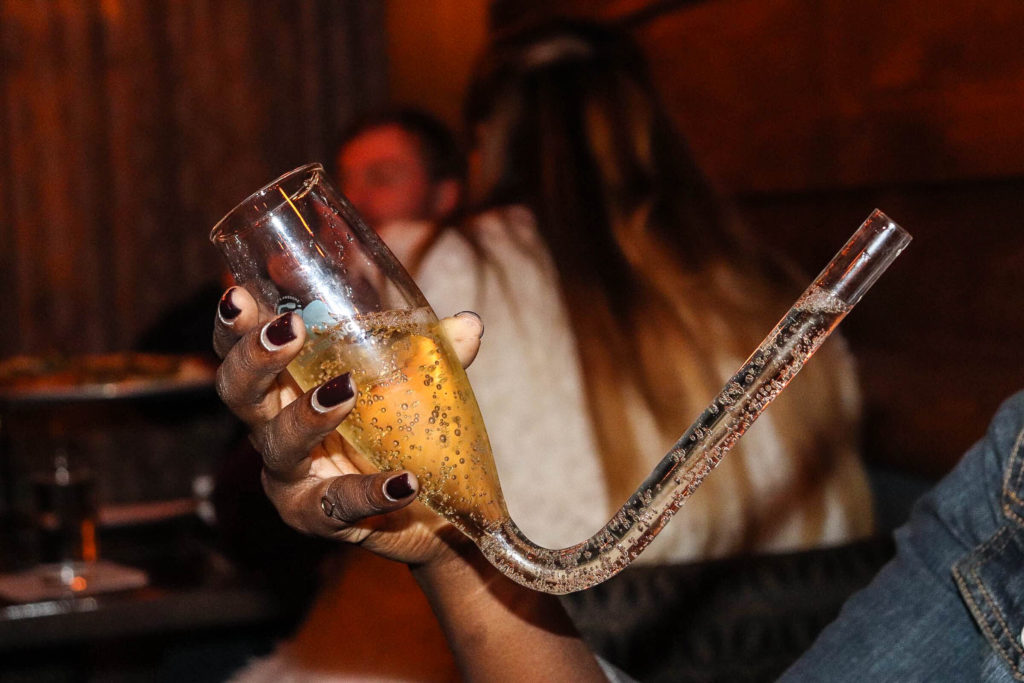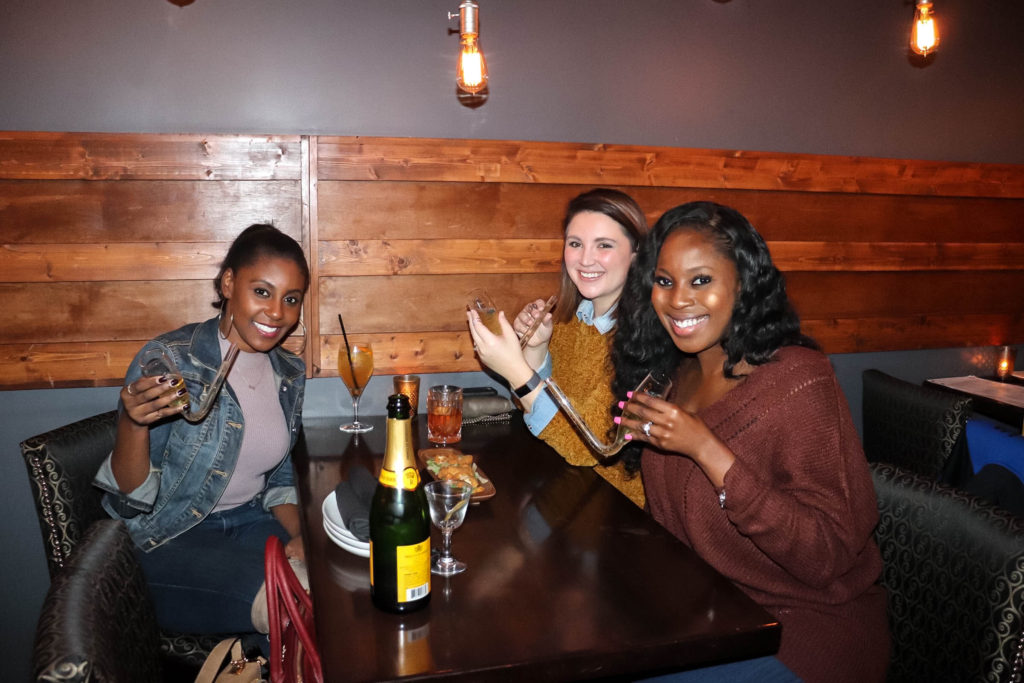 When dining, I always believe that a restaurant must have something that is truly unique and sets them apart from any competition.  Craft & Vine has all of that and more. Make sure you visit!  I know that y

ou'll love this new American fare and cocktails establishment!  It

 t

ruly is one of Augusta's gems!
Keep up with all of their happenings: @craftandvine