Fun fact about me:  When I first started food blogging, initially, I wasn't invited to food events; however, I would always use Restaurant Week as a chance to visit restaurants and try their menus.  It was very cost-effective and a great chance to explore new restaurants throughout the city.  So when I was invited to check out featured restaurants during Restaurant Week in Roswell, Georgia, I was elated.  I was even more elated to visit restaurants in which I had never dined.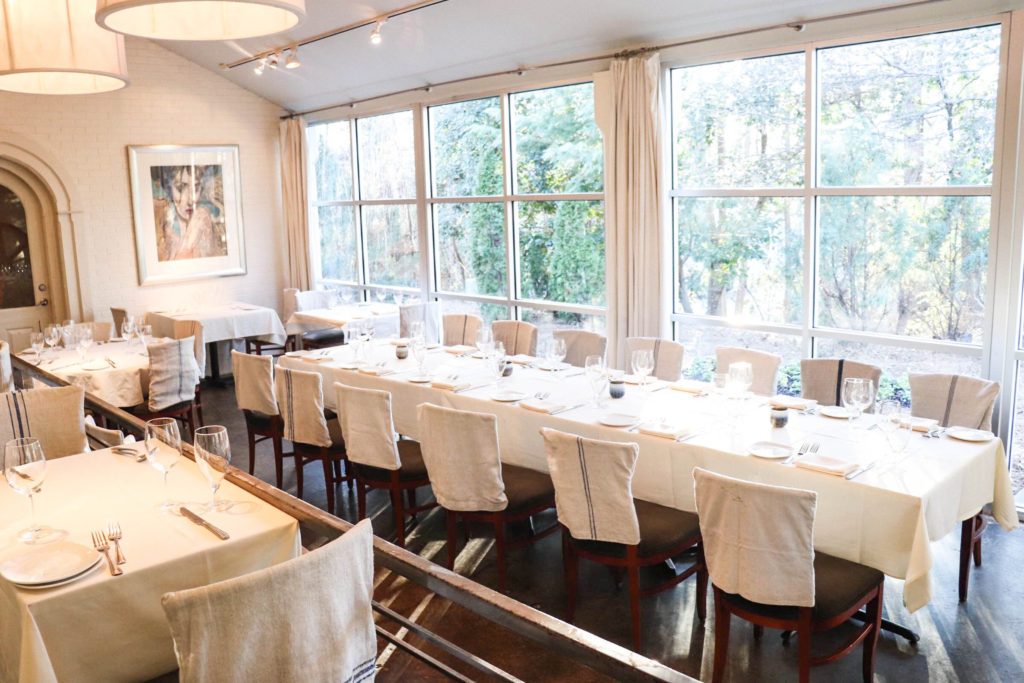 Bistro VG is one of my new favorite restaurants.  I have been twice since my initial visit.  It's such a gorgeous restaurant.  It has the epitome of European elegance.  The natural lighting is superb due to their large windows.  You'll love the decor, class, and sophistication.  The fireplace is so inviting and is the perfect backdrop for pre-dinner cocktails, or a glass of wine.  Deciding what to eat will take you longer than usual because their menu has so many tasty choices.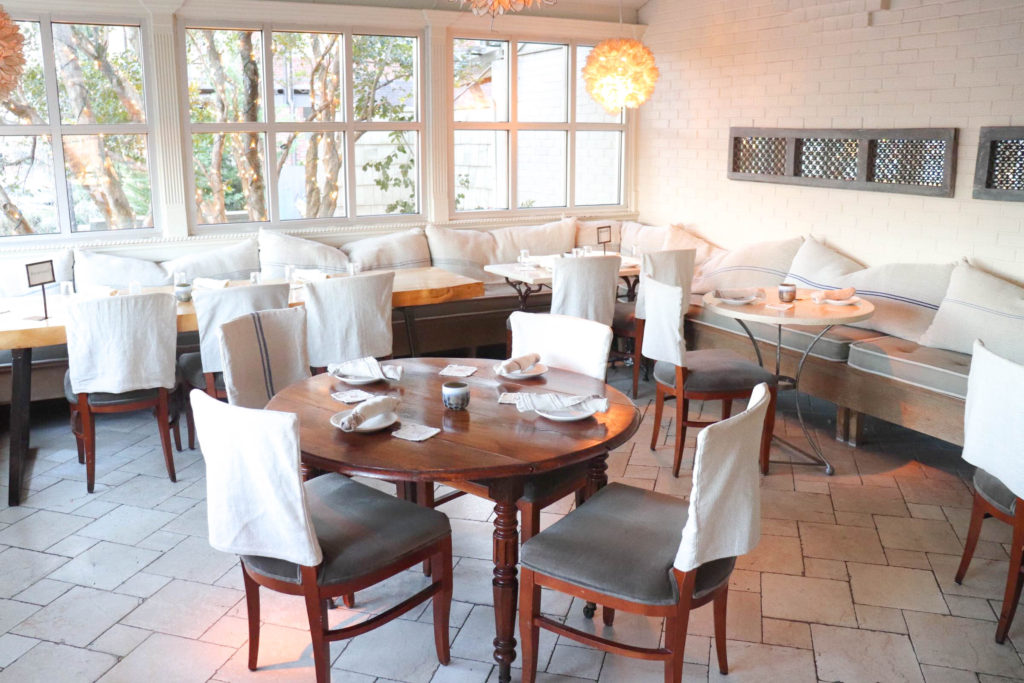 We started out with appetizers: chicken livers and kale salad.  Chicken livers are one of those appetizers that I don't see on menus often, so I decided to try them.  Oh, my goodness!  They were so savory and pungent, but in a good way.  The chicken livers were sautéed, topped with a rich plum-shallot jam, served with crispy crostini.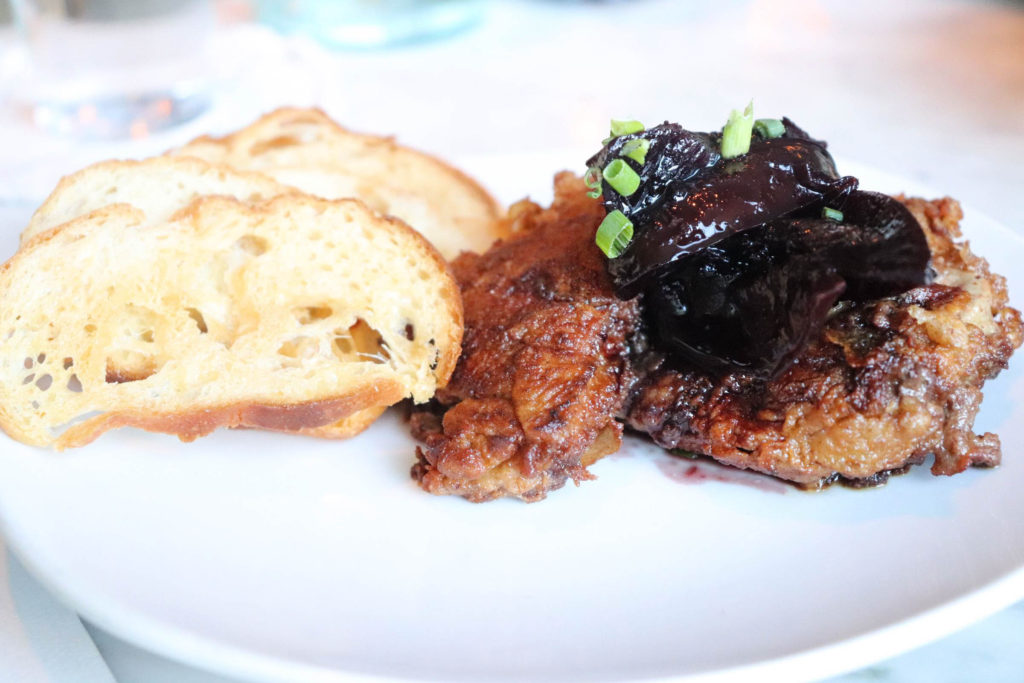 Next, we ordered the baby kale roasted Brussels sprout leaves. If Bistro VG sold the pistachio-lemon vinaigrette, I would purchase all of them in stock.  The vinaigrette was light, but yet, flavorful.  It was the ideal pairing with the salad.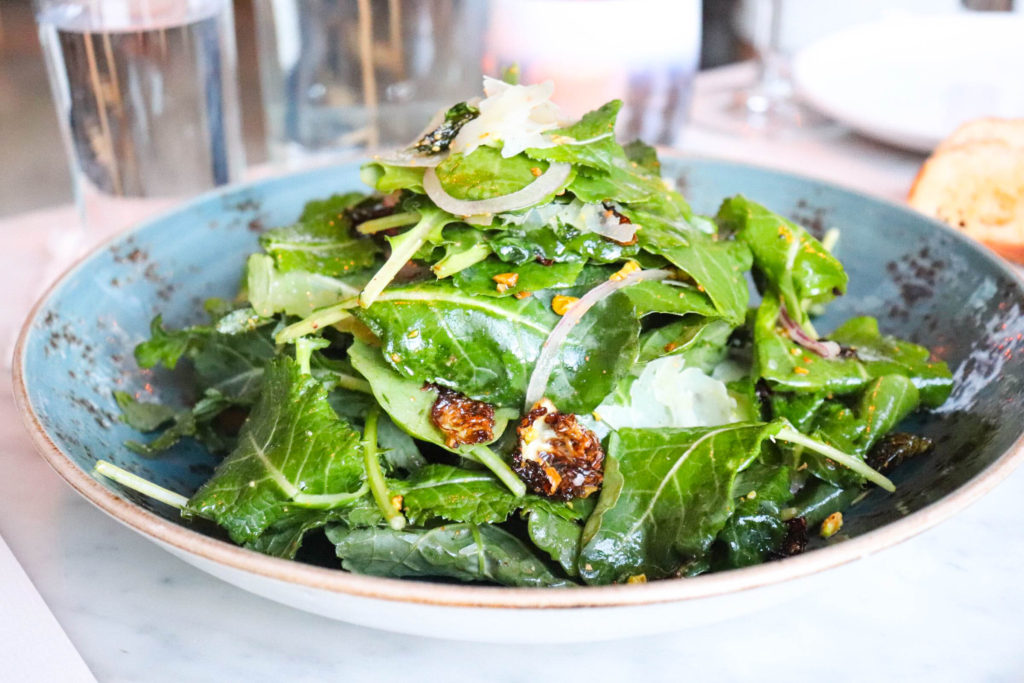 We, then, ordered our entrées: steak frites and scallops.  I could not visit this restaurant and not try their steak frites.  I was very impressed!  Topped with caramelized onion jus, the steak was a great cut.  The fries were amazingly delicious.  The herb butter was perfect for dipping.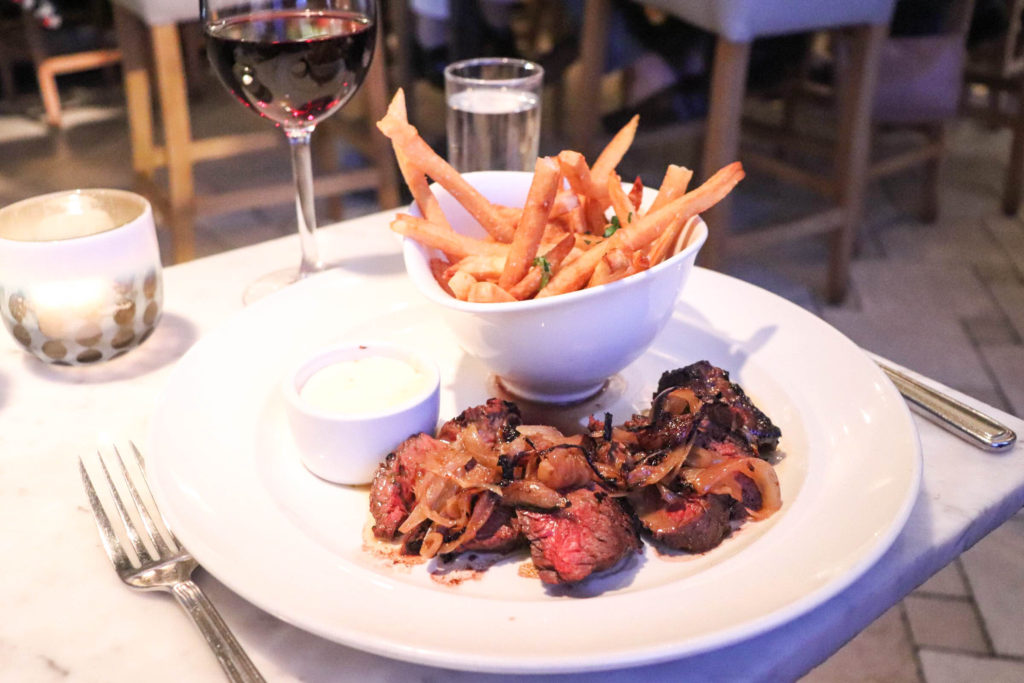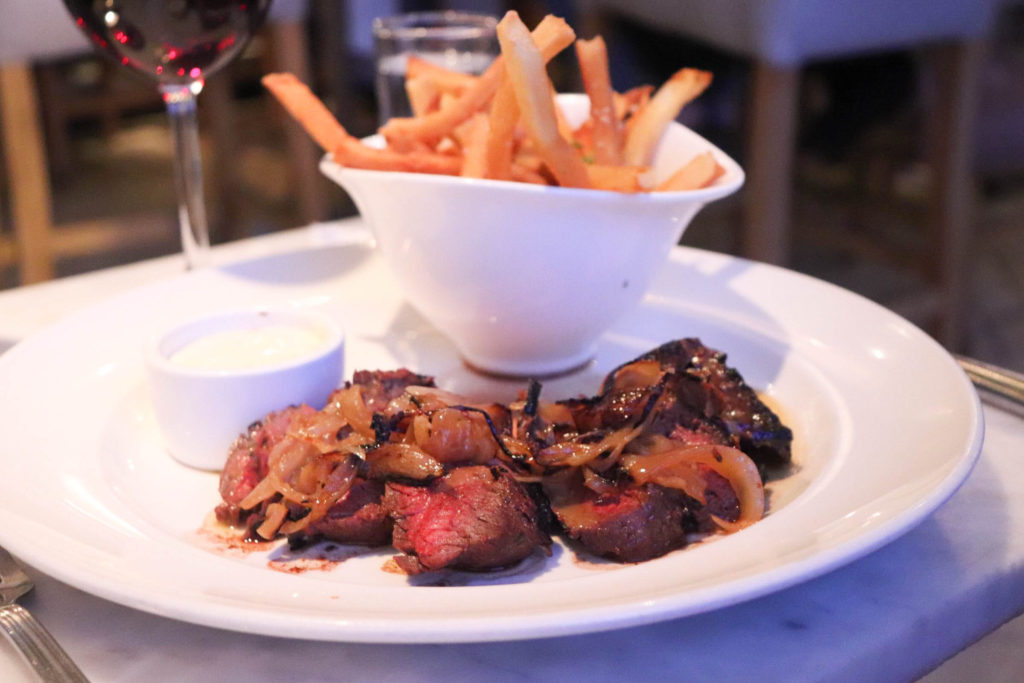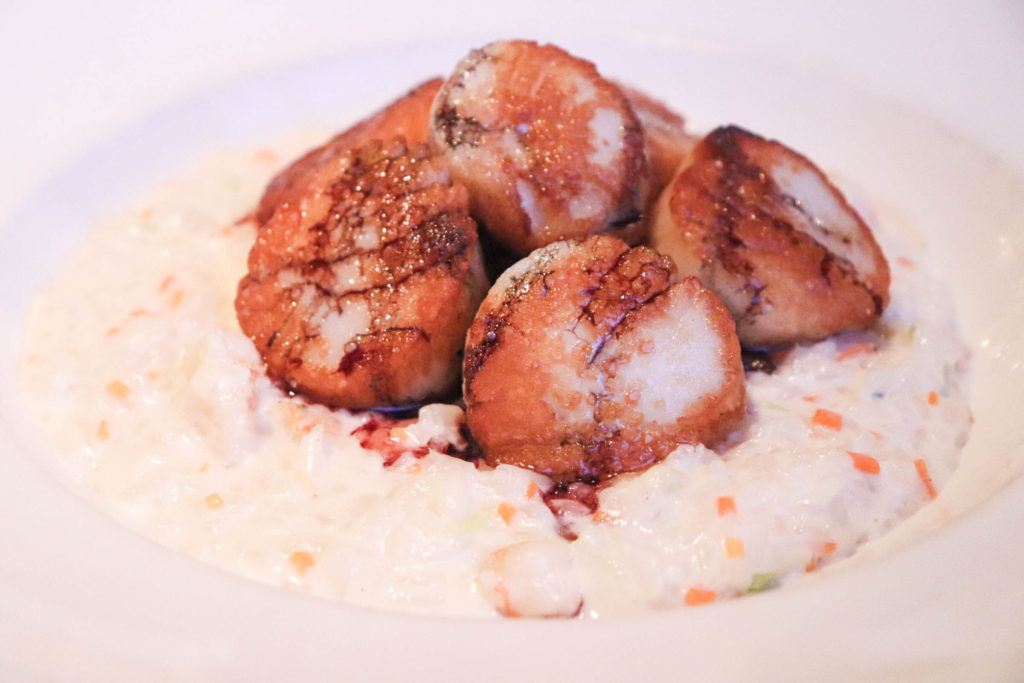 The George's Banks scallops were served with Rock Shrimp risotto, hen of the woods mushrooms, a peppercorn sauce, and lobster oil.  The very large scallops were pan-seared to perfection.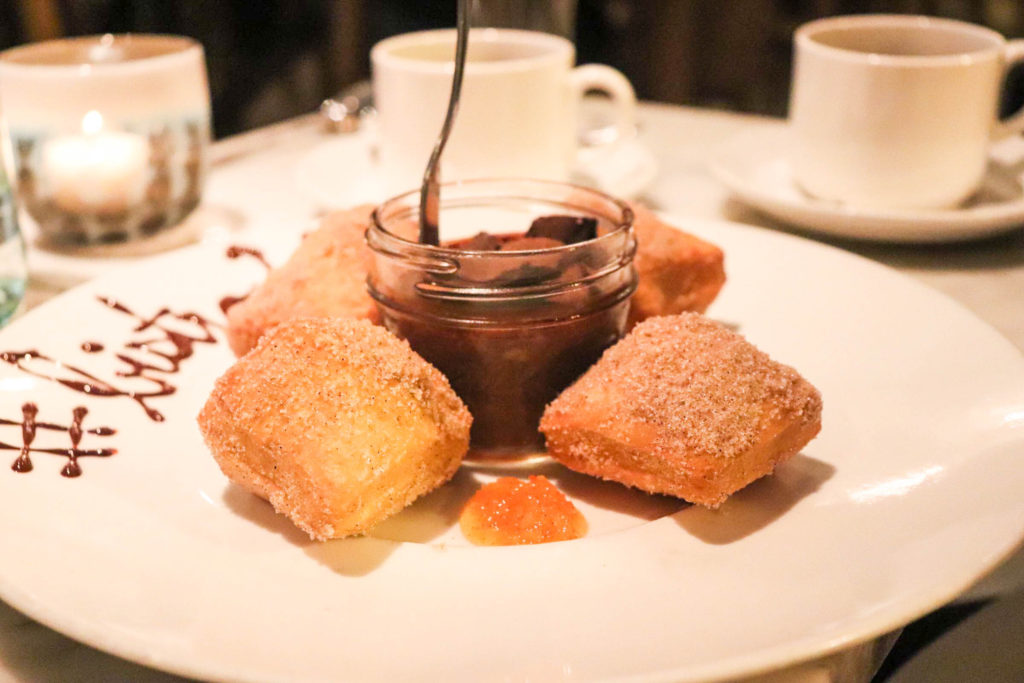 Of course we didn't stop with dinner, especially when we saw that beignets were on the menu.  We simply could not help ourselves.  It is a-must that you order the beignets when you dine here.  I love visiting New Orleans, so I'm always particular about trying beignets outside of the that city.  I am happy to report that Bistro VG has it down pat, because their beignets are so soft and flavorful.  For dipping, our beignets were served with chocolate pots de creme-orange marmalade.
Whether it's Restaurant Week or not, Bistro VG is wonderful restaurant and worth the drive outside the perimeter.
Make to follow Bistro VG on social media: @bistroVG