The Big Ketch Saltwater Grill is always my go-to for fresh and piquant seafood.  With a location in Roswell and the other in Buckhead, from the moment you walk in, you will feel like you've walked into a beach house.  Their menu has a variety of delectable seafood selections.  And if seafood isn't your thing, they also have non-seafood options.
We started our meal with three appetizers.  The jumbo lump crab cake was much larger than I had expected.  It was served with minimal breading and topped with a delicious grilled corn relish, complimented with a key lime honey mustard.  The sauce was amazing!  It had a slightly sweet taste, and it paired perfectly with the crab cake and corn relish.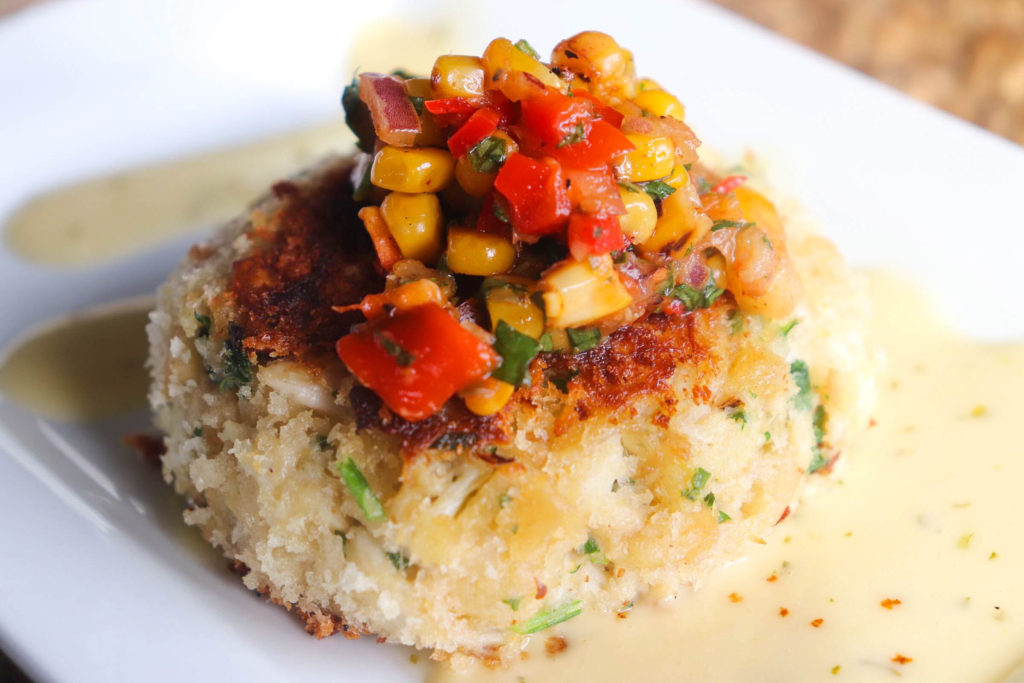 I am very particular about fried oysters. The Big Ketch prepares their oysters just the way I like them.   They were deep fried, but not too greasy.  It had an amazingly perfect crunch.  You will love their house-made remoulade that's served with them.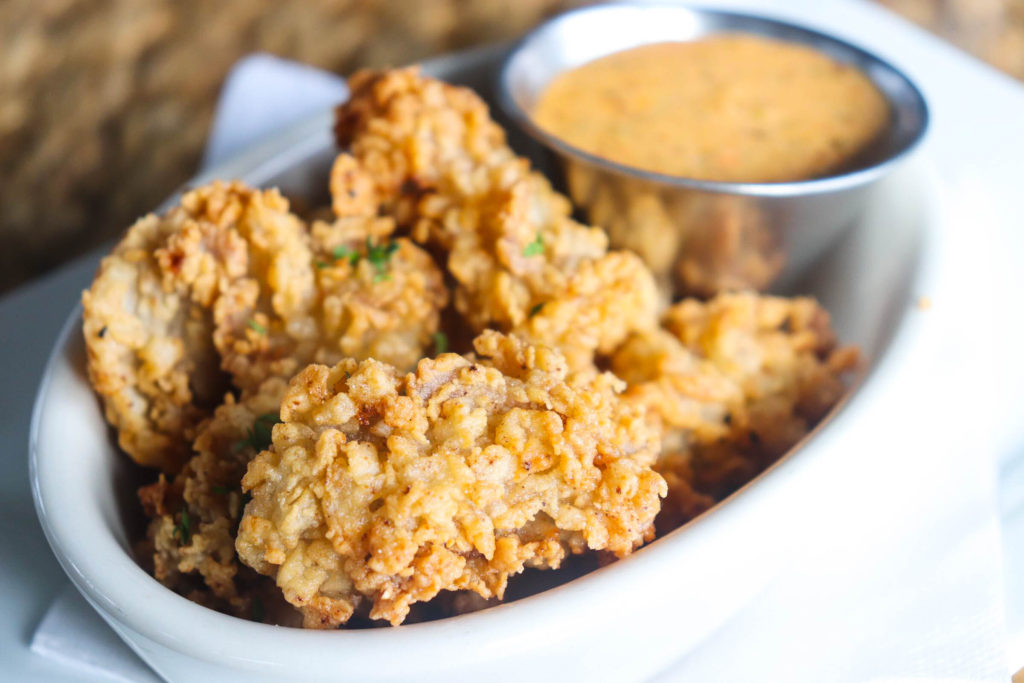 The tuna poke was one of my favorite appetizers.  Not only was this dish easy on the eyes, it was equally scrumptious.  The wonton chips are covered with Hawaiian-style ahi tuna with sesame seeds and cucumber relish.  It was refreshing, light, and flavorful.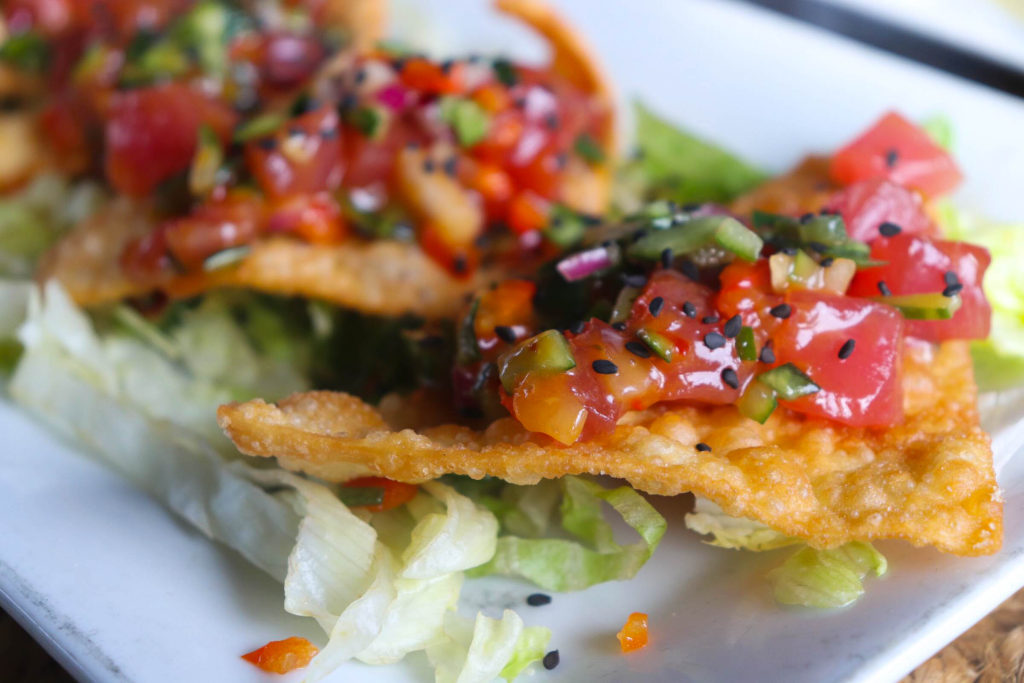 My fiancé visits The Big Ketch at least once a week because of their awesome lobster roll.  The lobster is served on a brioche roll with an overflowing amount of lobster and a side of hot butter.  The shrimp grits were made just right.  It had plenty of shrimp, a tasty roux, and creamy grits.  It was topped with plenty of onions and tomatoes.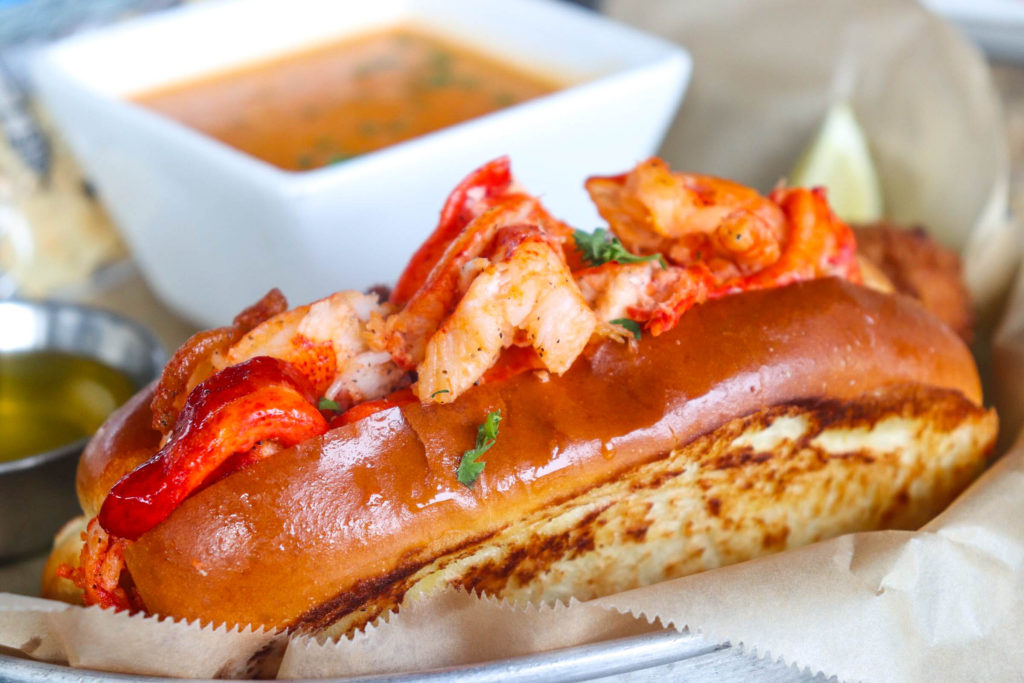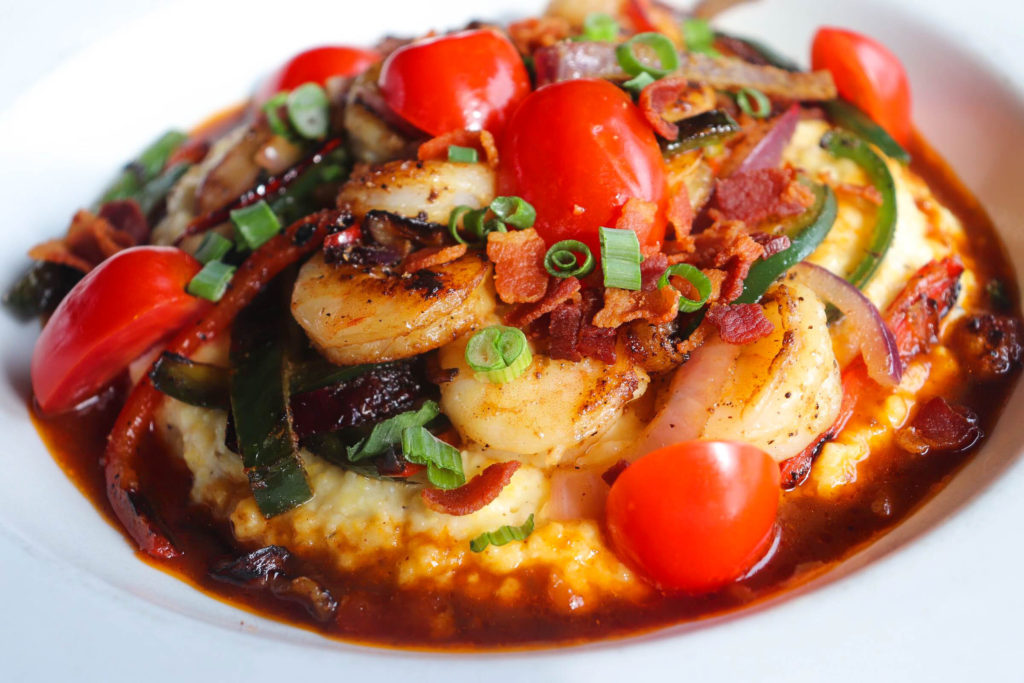 The Big Ketch is running a few menu specials.  Until the end of February, you can be nice and naughty with menu options.  Nice:  a lunch option under 500 calories; a grilled shrimp wrap with lettuce, cucumber, tomato, feta, and tzatziki sauce served with a side house salad or side Caesar.  Naughty: a dinner option delicious Maine lobster mac and cheese with Gouda béchamel sauce and Parmesan crumbs, or The Big Ketch bacon double cheeseburger, boasting two griddled beef patties, Applewood smoked bacon, American cheese, crispy, onions, and pickles. The naughty menu is available only during dinner.
* Each week The Big Ketch offers specials Monday through Friday. You can enjoy half-off dozen raw oysters from 4 to 6 p.m.
* Every Monday you can enjoy a pound of peel 'n eat shrimp at half-pound price.
* Every Tuesday select bottles of wine are half-off.
When you visit, I assure you that you're going to love The Big Ketch as much as I do. Follow them on social media: @thebigketch_Buckhead