I am a huge fan of
Ray's on the River
.  So I was shocked when I realized that I had not featured this stellar restaurant on my blog.  Located in Sandy Springs, 
Ray's on the River
is one of three restaurants under the Marietta-based Ray's Restaurants, LLC.   Their other establishments are
Ray's in the City,
located in Downtown Atlanta, and
Ray's at Killer Creek
, located in Alpharetta.  One of the things that I appreciate most about Ray's on the River is the beautiful view of the Chattahoochee River.  It makes for the perfect romantic scene.  And with such a gorgeous view, it's also ideal for an intimate wedding or any special event.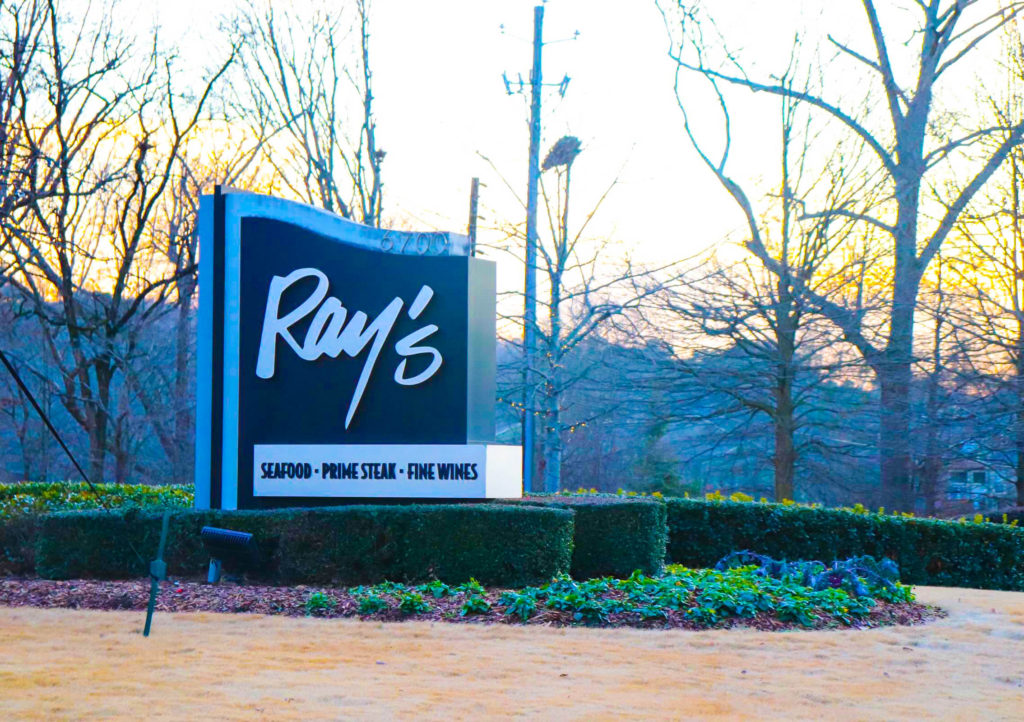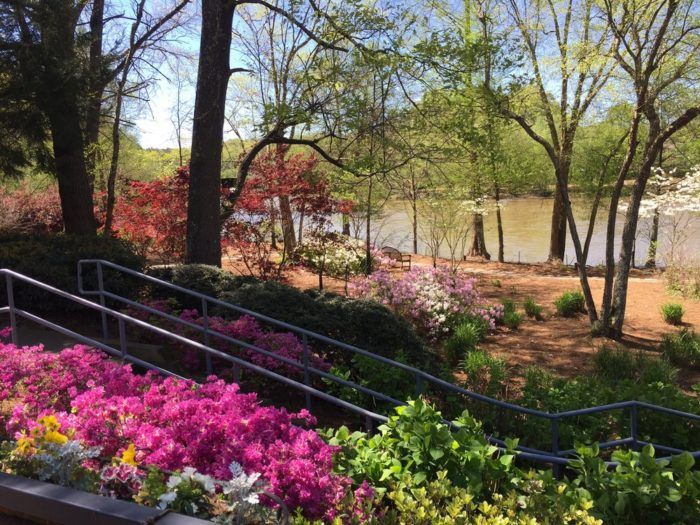 I was elated to try their new menu, which was less than a week old.  I am hoping that this particular menu stays around for a while because it's very nectarous.  When you dine, you will love the "supper club" ambiance.  We started dinner with a crispy battered lobster tail, which is the first appetizer on the list, so you can't miss it.  I also had the oysters Rockefeller.  I'm not usually a huge fan of fried items, but this fried lobster looked too good to pass up.  It wasn't greasy at all, and the batter wasn't too thick.  When frying the lobster, tempura batter is used.  This was served with a delicious cognac truffle mustard sauce, which was the perfect complement.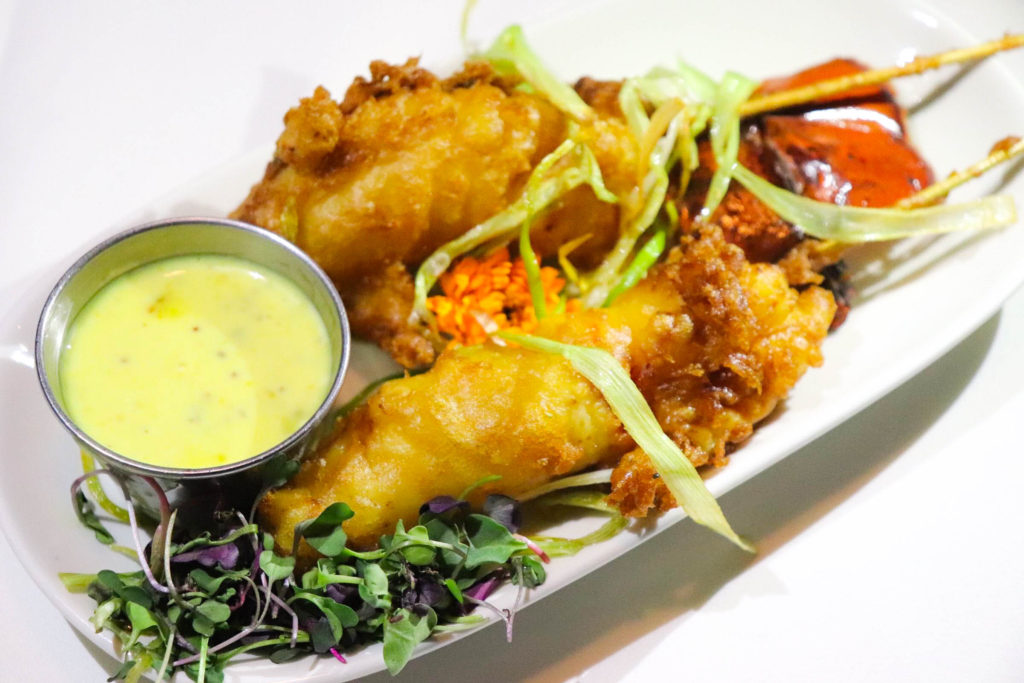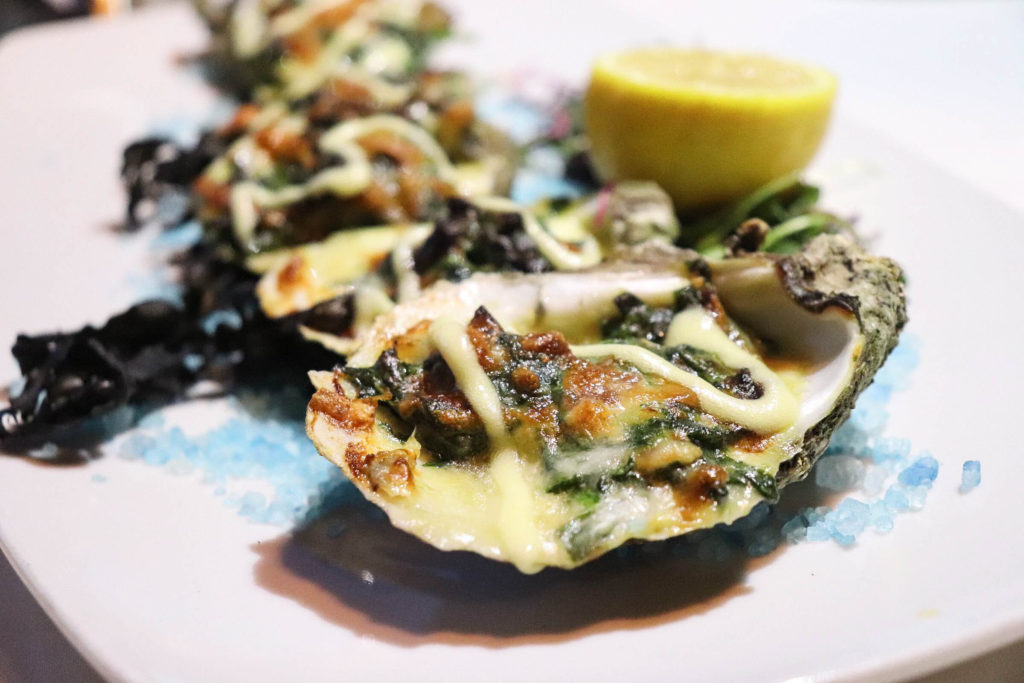 Next, we devoured our oyster Rockefeller
within five minutes
.  These oysters were topped with spinach, Nueske smoked bacon, Craft Butter hollandaise.  And after an incredible start to the meal, it was time for entrees.
I ordered the salmon oscar.  The salmon was fresh and well-seasoned.  It was topped with jumbo lump crab meat, Bearnaise, and served with grilled asparagus, and Yukon gold whipped potatoes. The broiled seafood platter looked too good to pass up.  This platter is served with a 5 ounces of lobster tail, fresh fish, shrimp and scallops, white wine, garlic, and tomato-saffron rice.  We most definitely couldn't pass up the signature lobster mac and cheese, which was super tasty!  We should've ordered two because I did not get as much as I wanted to get.  It was so creamy and cheesy, and the lobster had plenty of taste.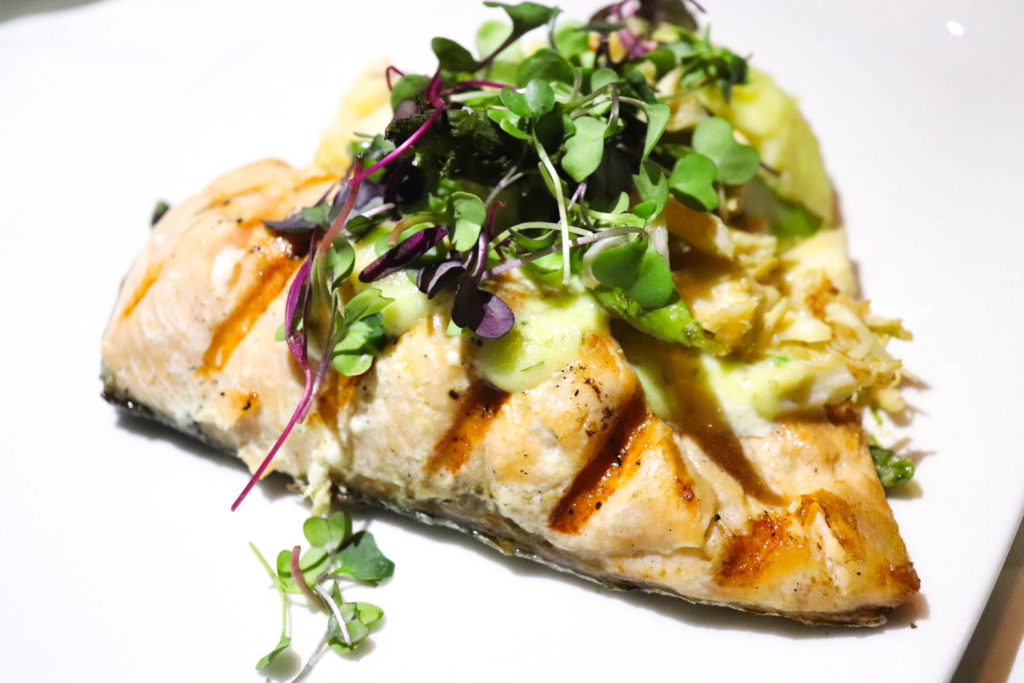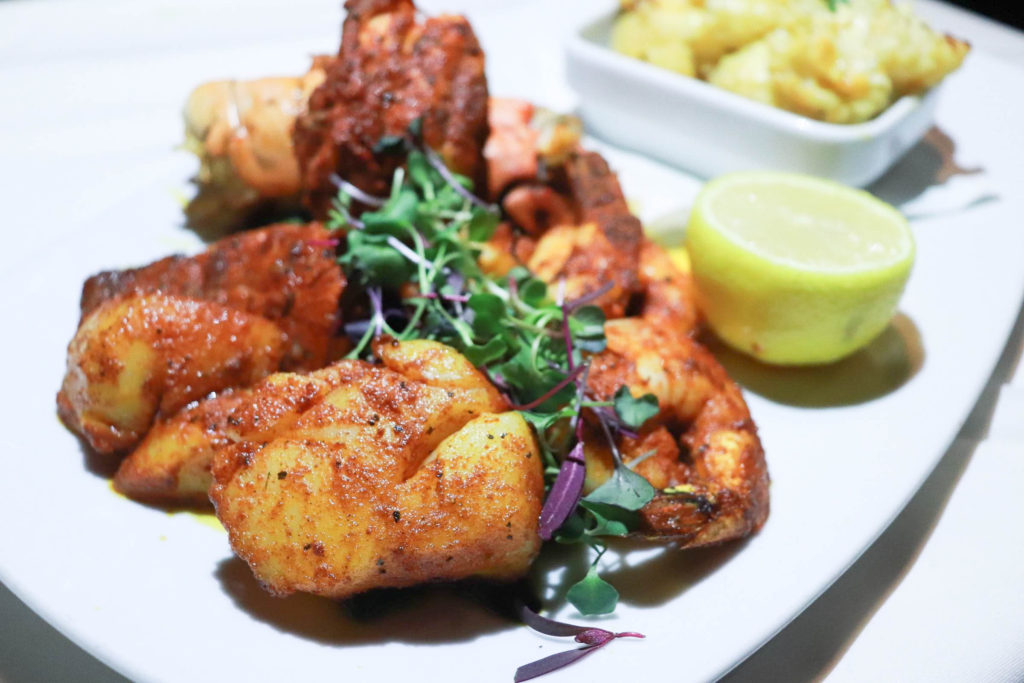 I am working on eating sweets while trying to watch my waistline.  But when the server and manager highly recommended the praline basket, I pounced on the opportunity to try this delectable dessert, and I am so happy that I did because I love pralines!  The shell of the dessert is an in-house-made praline.  Then a bourbon burnt sugar ice cream is added.  It's served with seasonal berries, pecans, and caramel sauce.  It was the perfect end to my night.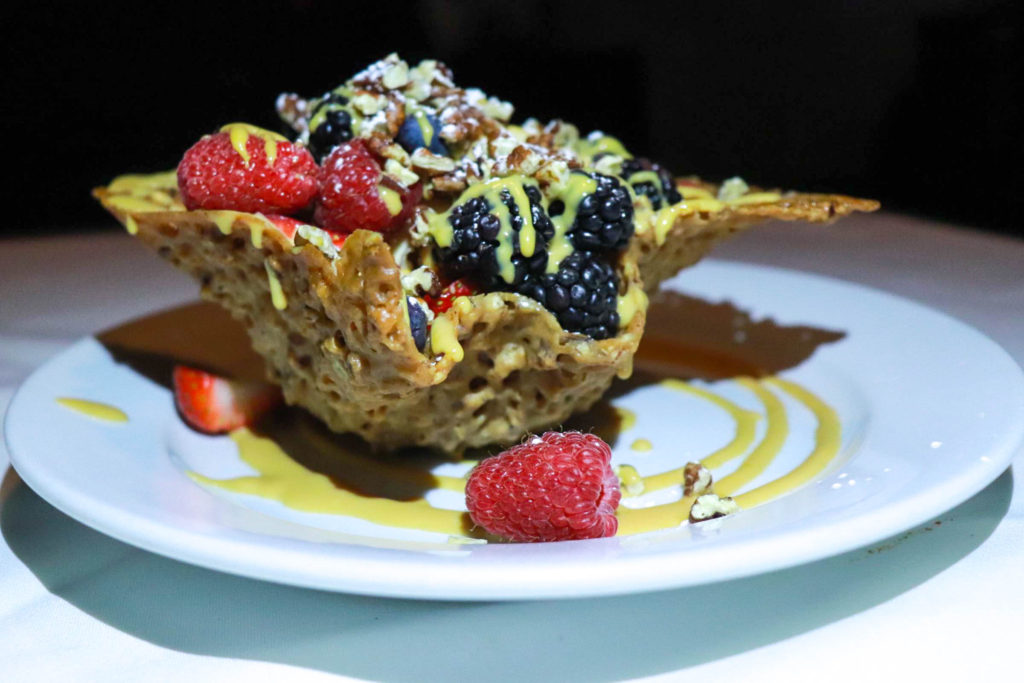 Ray's on the River offers lunch and dinner, and I have heard that they have a stellar
Sunday
brunch that offers over 50 items.  They also offer 
Happy Hour,
which is available in their bar and lounge,
Monday
through
Friday
from
3 p.m. till 6 p.m.
, and 
9 p.m.
till close.  They offer 
$1
 oysters on the half shell and half off select bar bites.
My dining experience was divine, and I cannot wait to visit again!