When I mentioned to several people that I would be visiting Augusta, they all had several recommendations, but Abel Brown Southern Kitchen and Oyster Bar was the name that kept coming up.
Located in the Surrey Center in Augusta, when you visit Abel Brown, you will appreciate and love how the restaurant holds lots of southern charm, but has a combination of modern and chic decor.  There's also a variety of seating.  And depending on where you are sitting, it will feel as if you're in a different restaurant.  They have high-top tables, chef's tables, and the dining room.  The decor includes portraits throughout the restaurant of soulful musicians such James Brown and Ray Charles.

Photo Credit: Abel Brown 
We started our meal with a tea hive cocktail and a variety of appetizers.  The tea hive cocktail was highly recommended by our server.  It was refreshing and not too sweet.  It was a blend of Tito's Vodka, St. Elder Elderflower Liqueur, chamomile tea, orange blossom honey, and lemon.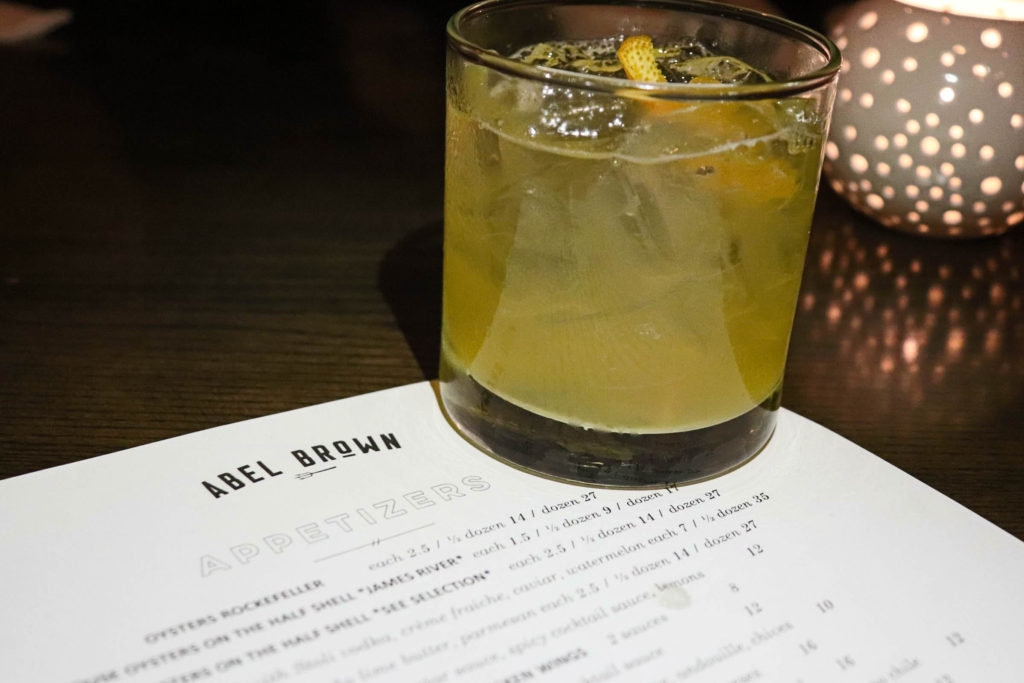 The menu at Abel Brown is going to overwhelm you, but in a good way.  I wanted to order everything on the menu, which is why I ordered three appetizers.  It was a must that I try the restaurant signature appetizer, the Logan Turnpike Mill Johnny Cake.  These "cakes" are so soft, and the edges were the perfect crispness.   It was served with pimento cheese, andouille, and chives, which was perfect for dipping.  The crab cake was made just the way I like it.  It had plenty of crab meat and minimal breading.  And it was served with a corn relish.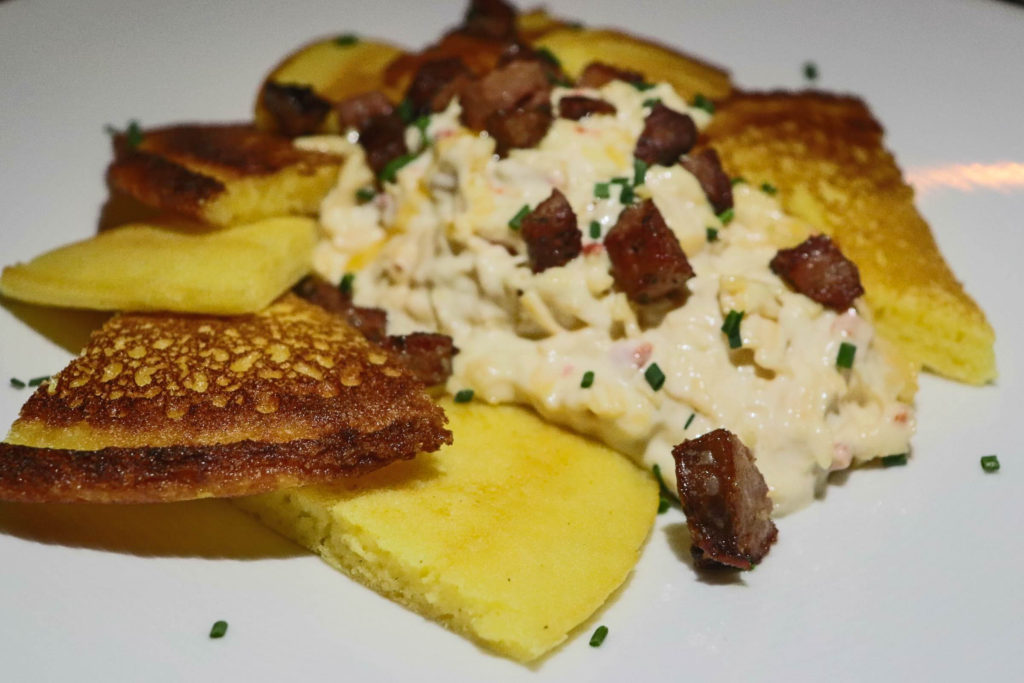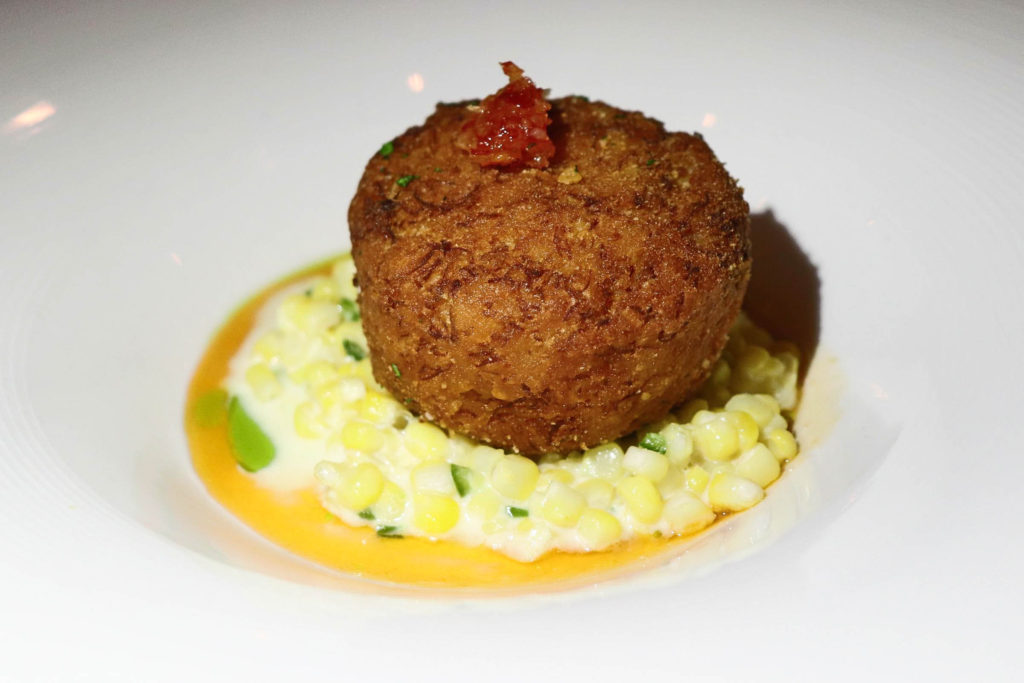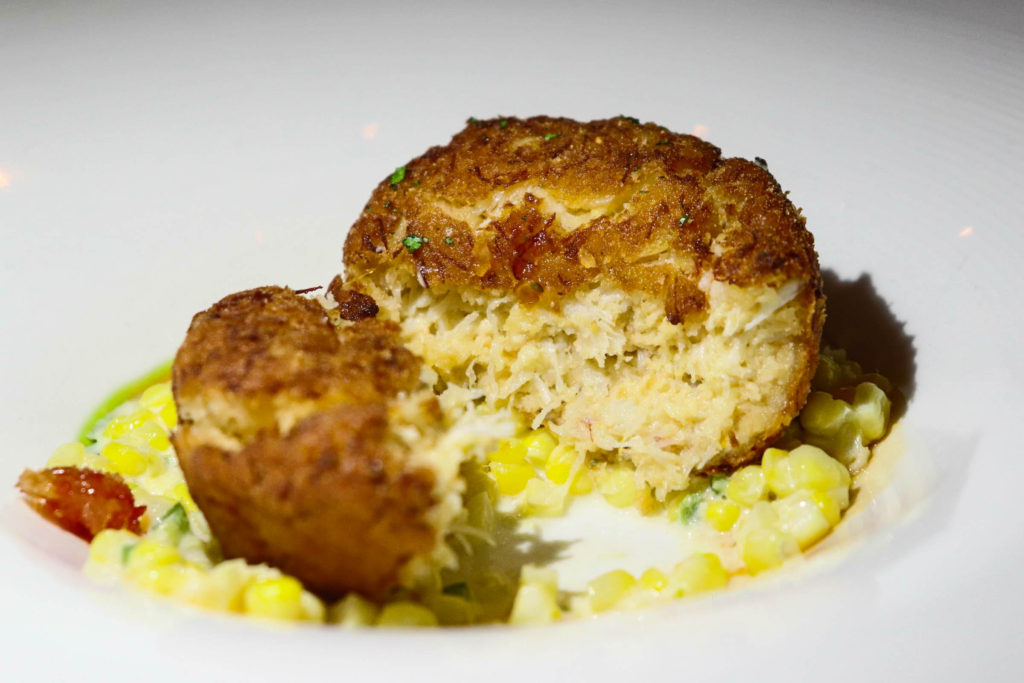 Of course, I had to try their oysters.  The Imperial oyster immediately caught my eye.  It was topped with some amazing touches: Stoli vodka, crème fraiche, caviar, and watermelon.  They was absolutely fantastic!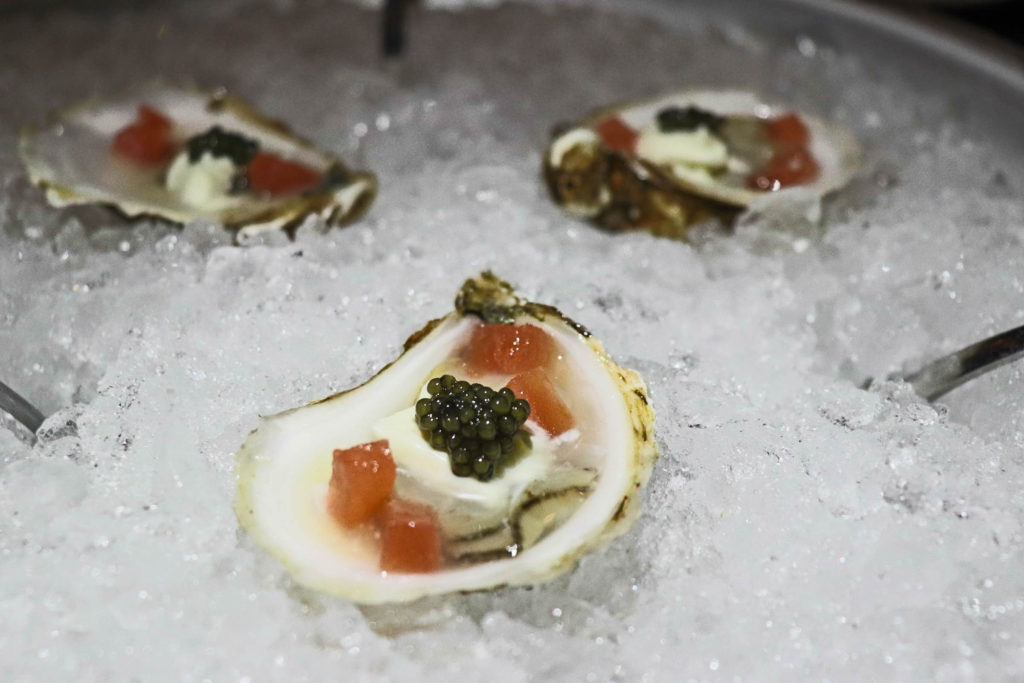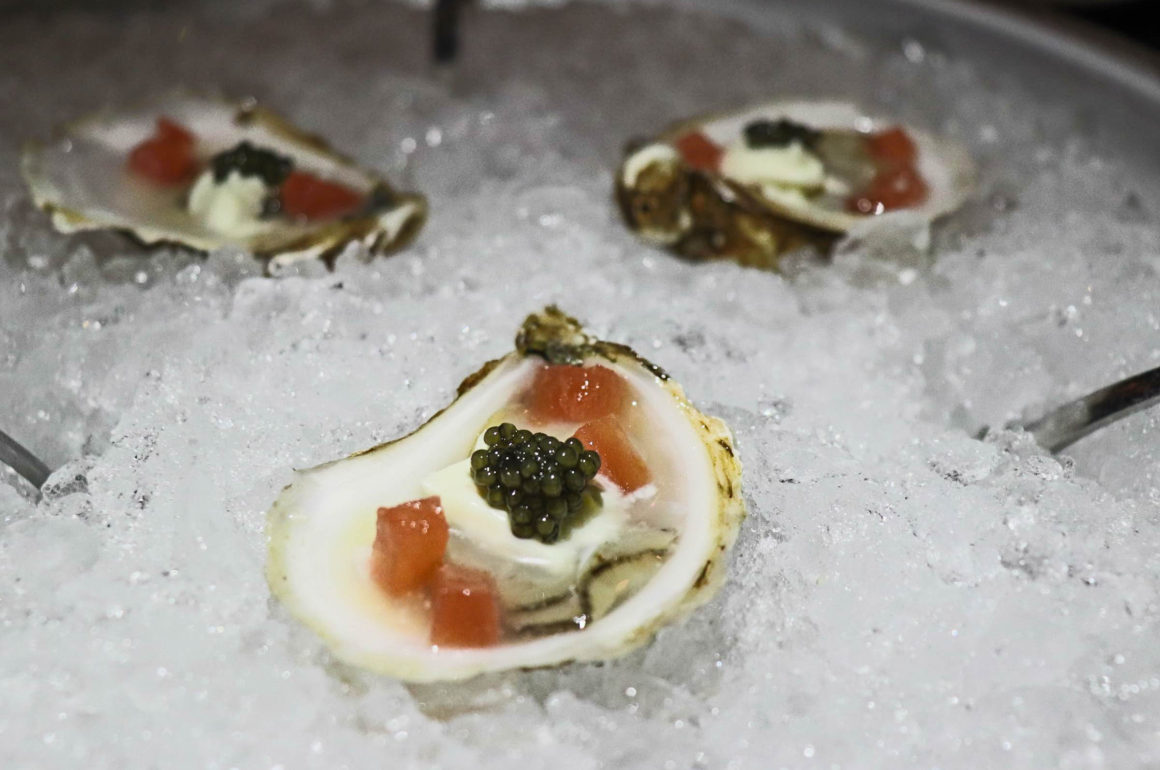 The Georgia White Shrimp and Grits were very gratifying.  They actually were the best shrimp and grits that I had ever tasted.  The large shrimp and spicy andouille sausage were served along side creamy manchego grits and topped with fried okra.  I highly recommend ordering the entree.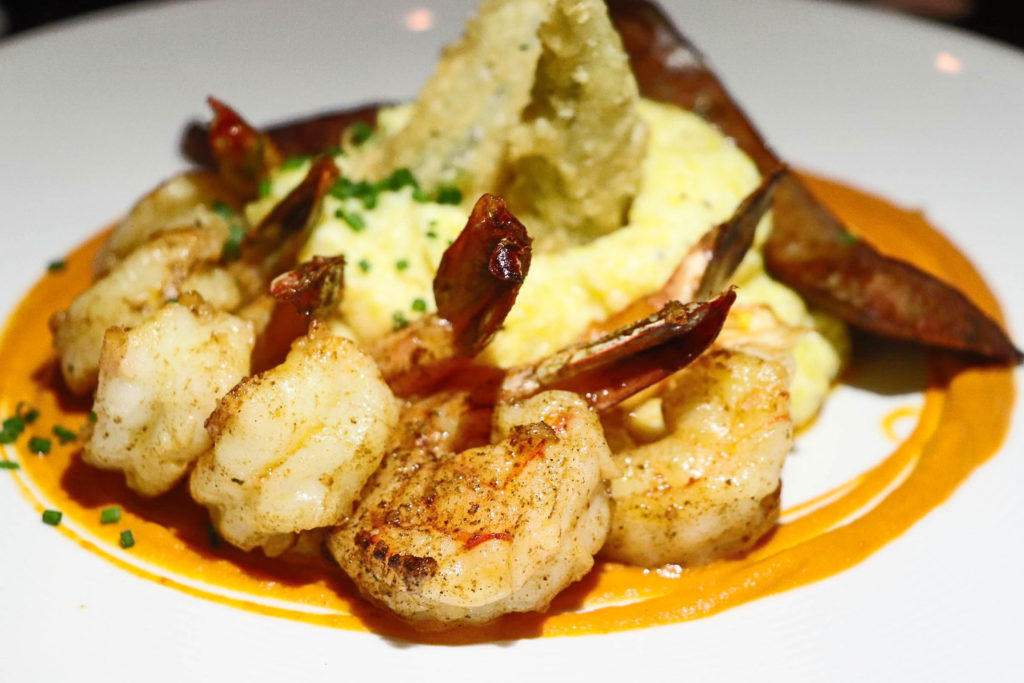 From the moment the server described the bacon-crusted salmon, I knew I had to have it.  The salmon was cooked to perfection, and it was crusted with plenty of bacon.  Served with lima beans, it really was an amazing dish.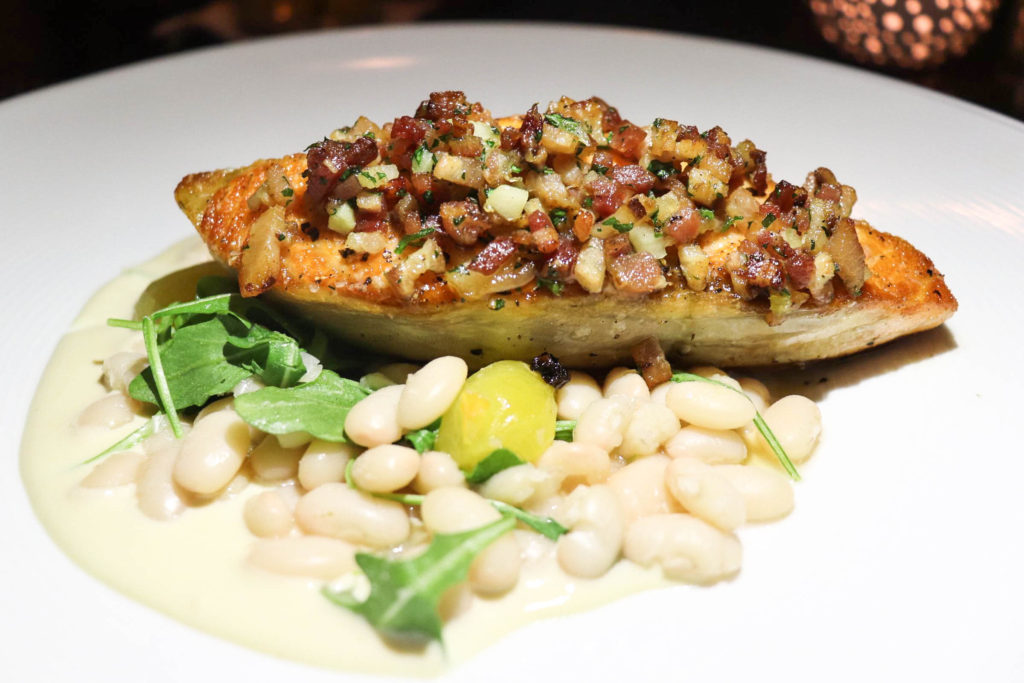 Last, but not least, the Georges Bank Scallops.  The large scallops were served with carrot risotto, inhouse-made bacon, pickled red pearl onions, and frisée.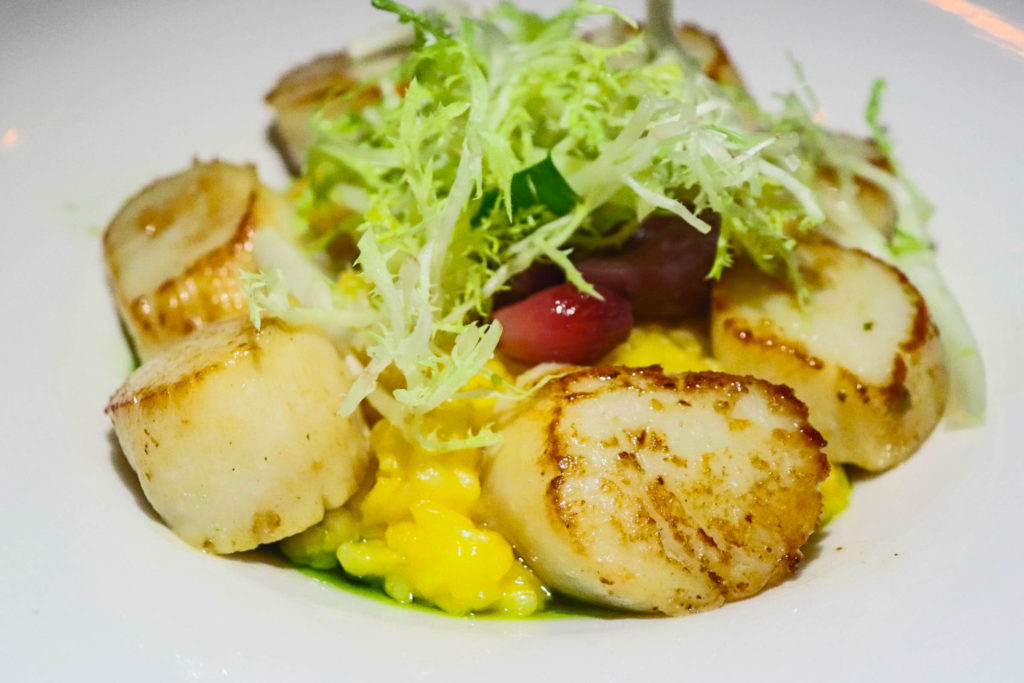 After dinner, we were stuffed, but we aren't quitters.  Of course dessert had to make a debut.  The ice cream and sorbet were made from scratch.  I ordered the vanilla bean ice cream, which was served with strawberries, and it was so rich, sweet, and creamy.  It was perfect with a cup of coffee.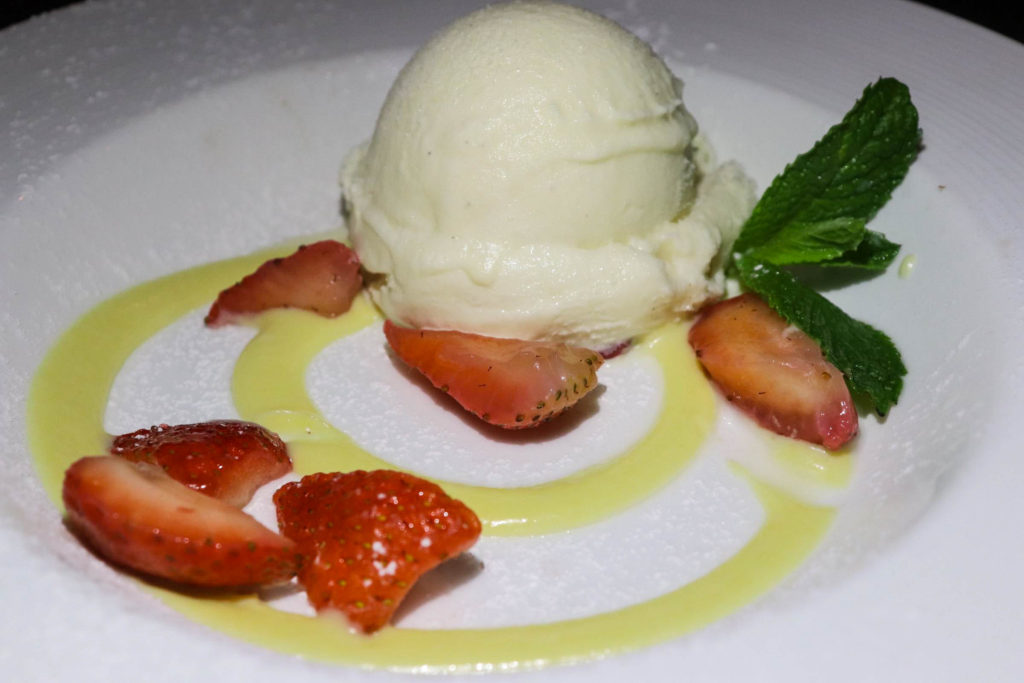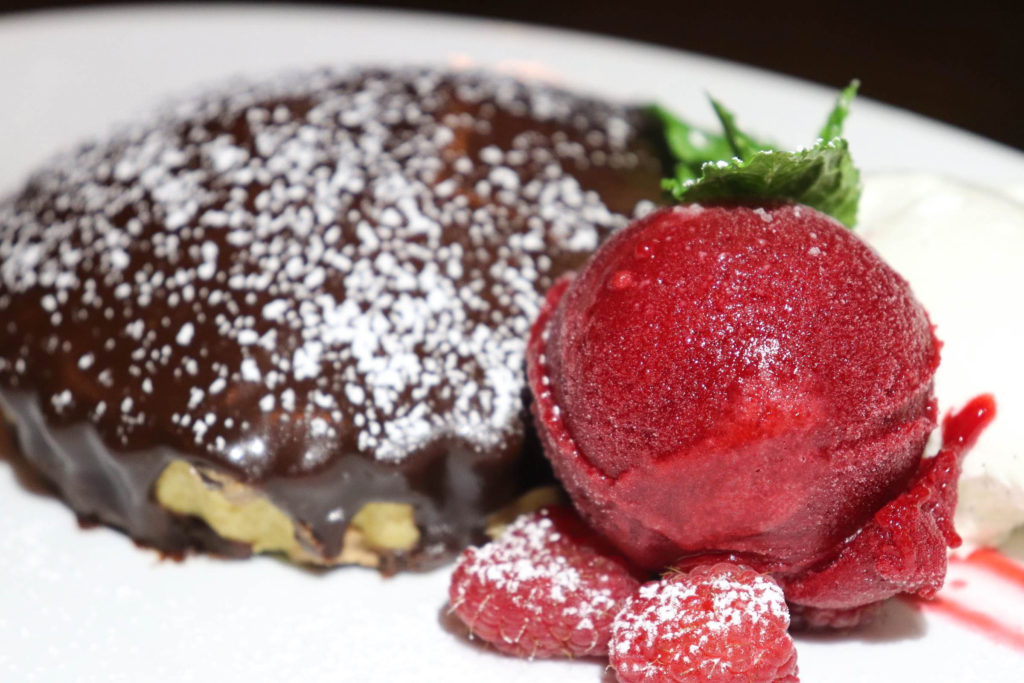 Abel Brown's menu changes quite often, to ensure that patrons are savoring the freshest food at it's highest quality.
When you visit Augusta, your trip will be incomplete without a visit to this fine establishment.  Make sure to follow Abel Brown's Southern Kitchen & Oyster Bar on social media at: @abelbrownaugusta