The Atlanta skyline may not be as immediately recognizable as Manhattan or Washington DC, but our fair city is home to a few iconic high-rises, and one of the most-visited is the downtown Westin hotel. Earlier this year, we were guests of one of the Westin's other properties, Savor bar & kitchen, and while that restaurant is fun, sexy, and modern, The Sun Dial is the classic must-visit.
My first visit to this Atlanta icon was dazzling from my first steps into the Westin lobby, and as I rode the elevator up to the 71st floor, I was in total awe of my view of my hometown and its lights. The decor of the restaurant is classic and lounge-like; definitely classy, but with seats that encourage you to settle in while you're enjoying your meal.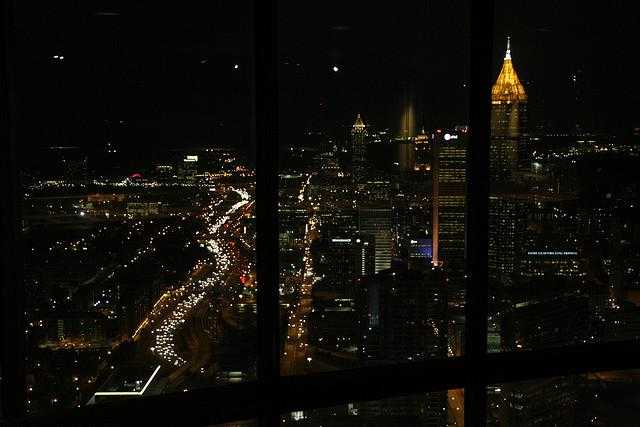 Photo Credit: MiniTime
Because this particular evening at The Sun Dial was a hosted media dinner, my fellow dining companions and I were able to enjoy a little bit of everything from the menu, and there were definitely a few table favorites worth mentioning. Full disclosure: some of these items are seasonal, so make sure you go to The Sun Dial as soon as possible before the menu changes (and then go again after it changes, so you can make comparison).
I make no secret about my love of soup, as I think it's an appropriate food choice year-round, and the sweet potato soup has become my new standard to measure all other soups against. It is a perfect, velvety-smooth puree accompanied with oil made from local pecans and a spiced pecan powder. Y'all know I love simple food done perfectly, and this sweet, earthy soup is it. The pork belly was fabulously seared and the richness was balanced by the pepper jelly. My last favorite of the evening was the Deadliest Catch: tender crab legs with an orange-fig jam and spicy peanut sauce.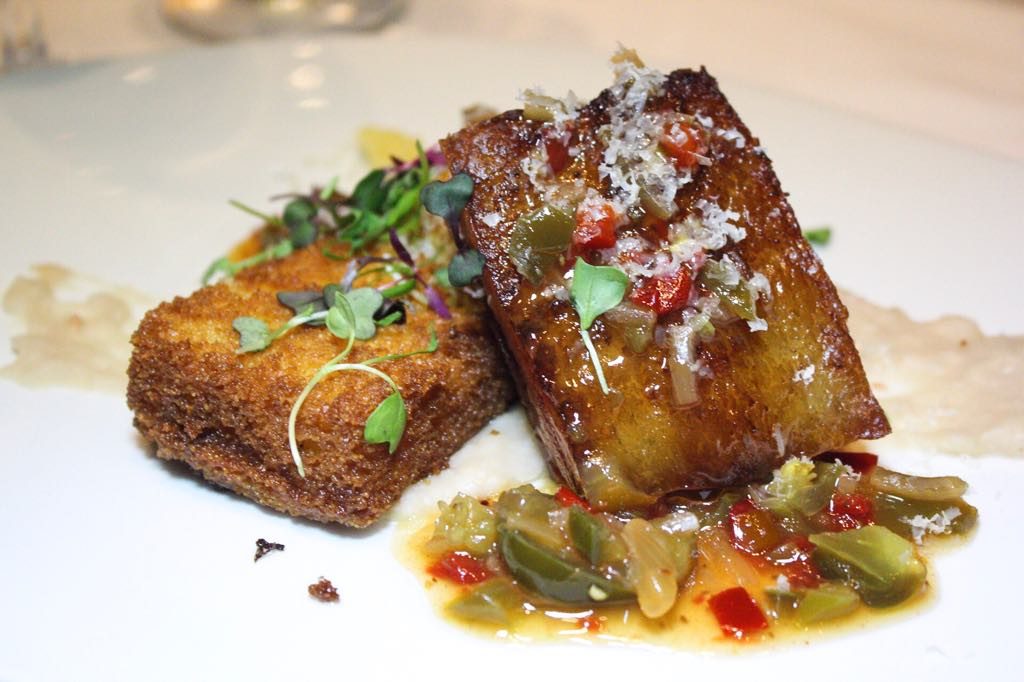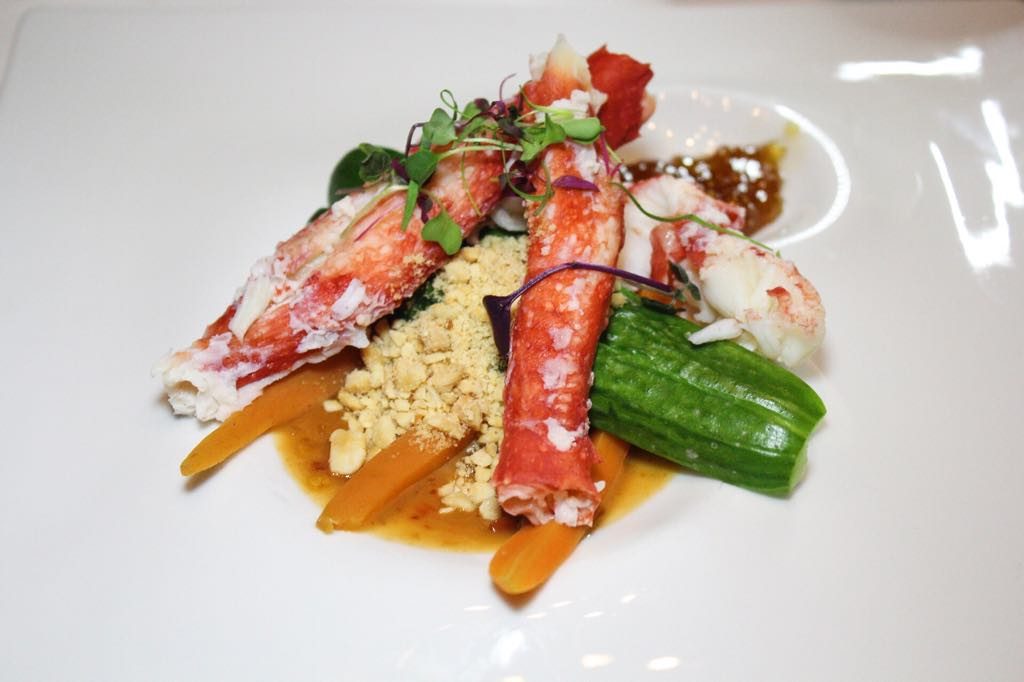 As entrees go, there are some lovely choices on both the seasonal and signature menus, but my own favorites were the balsamic short rib and the brined pork chop. The short rib begins as a visual treat with its French-ed bone presentation, and is served with a great red wine sauce and horseradish cream that adds nice acid and sharpness to what could have been a heavy dish. The accompanying risotto had perfect texture and was exactly the right creamy element the short rib needed. The pork chop had a great brine and the exterior char added needed smokiness and crunch to what can be a very simple cut of meat. The purple fingerling potatoes were a fun side dish and well-seasoned, and a cinnamon butter brought the whole plate together in a lovely way.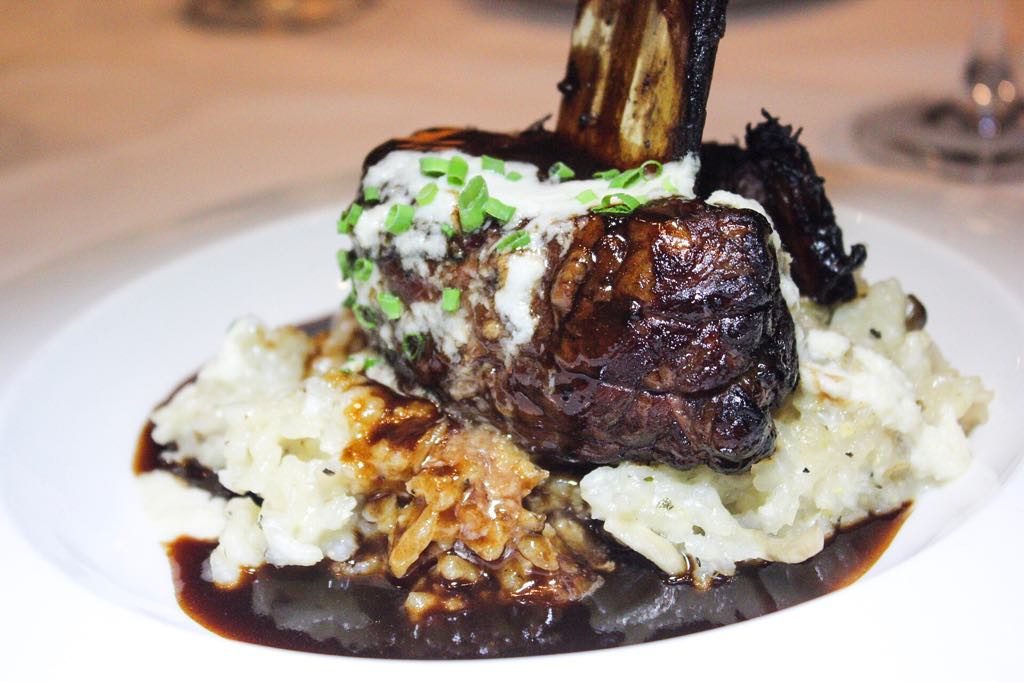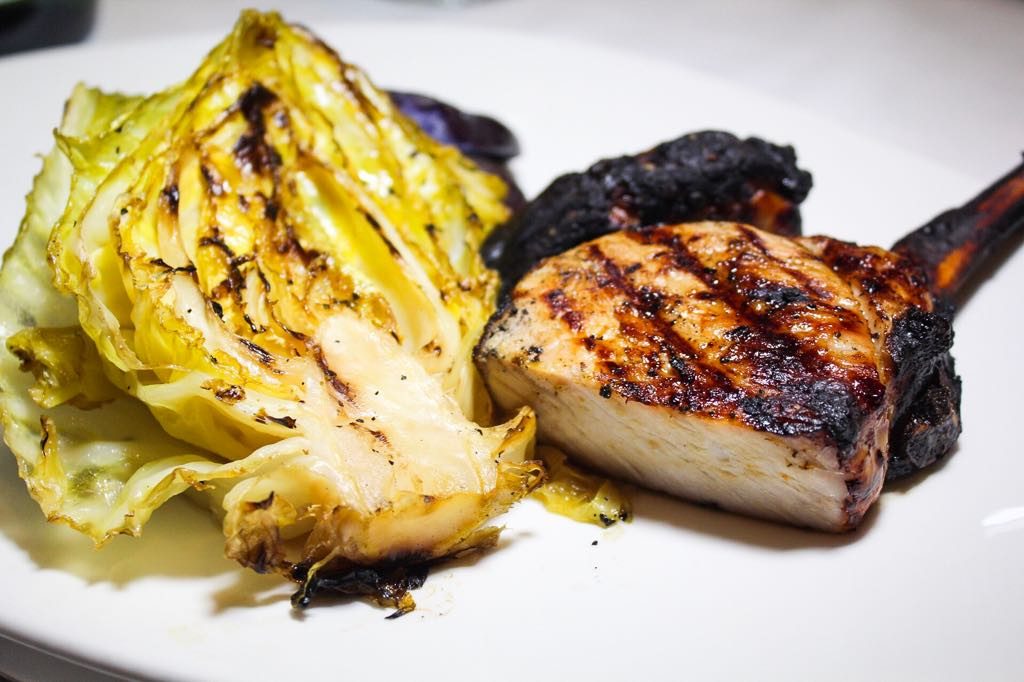 The Sun Dial offers some truly great desserts, but there were a few stand-outs: the seasonal pumpkin mousse is fantastic. It has all the familiar flavors of childhood memories and family pumpkin pie recipes, but it's presented in a new way and the texture is light and perfect. The bourbon pecan pie with accompanying butter pecan ice was a decadent delight from beginning to end. If you're only to going to get one dessert to share, make it this one. It's rich, fun, salty, and sweet. The Greek yogurt and fresh fruit was the surprise hit of the night, and while it might seem out of place at the fancy restaurant, good flavor is good flavor.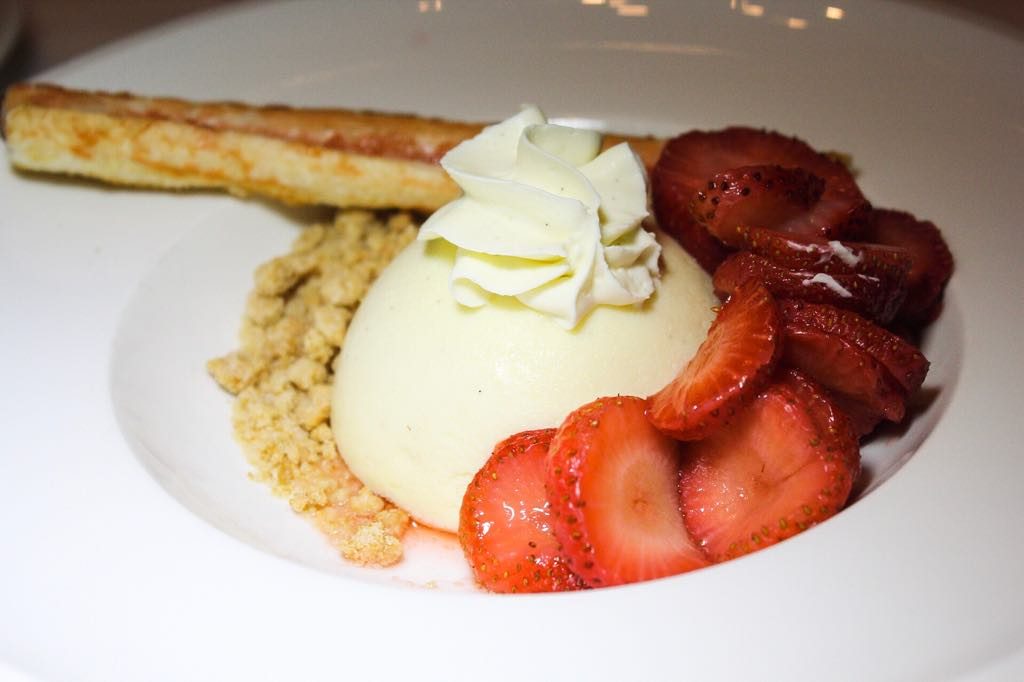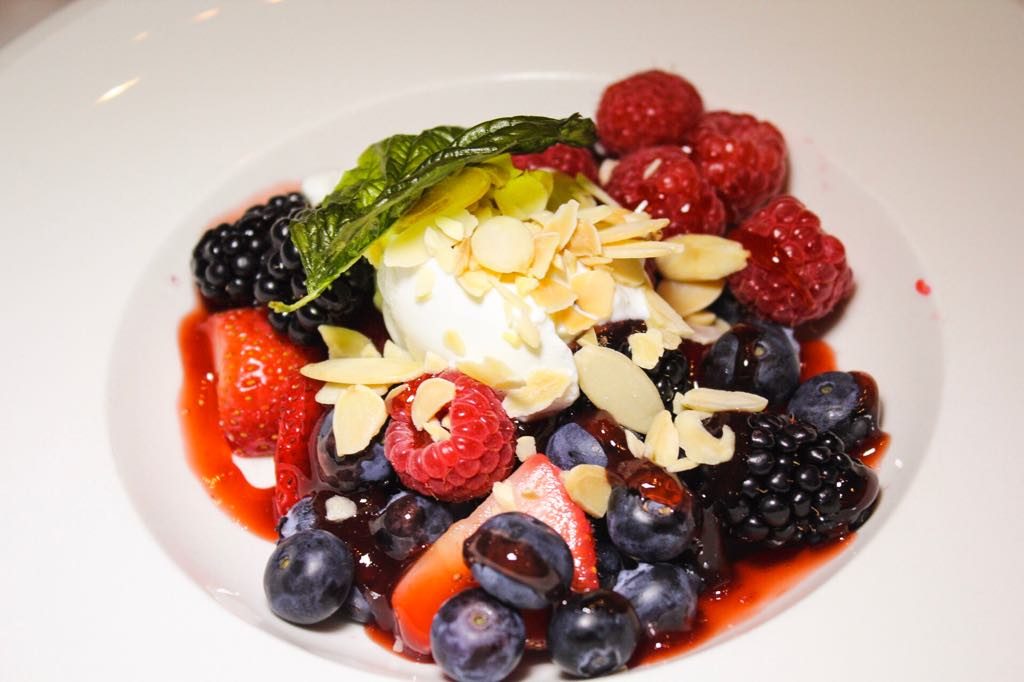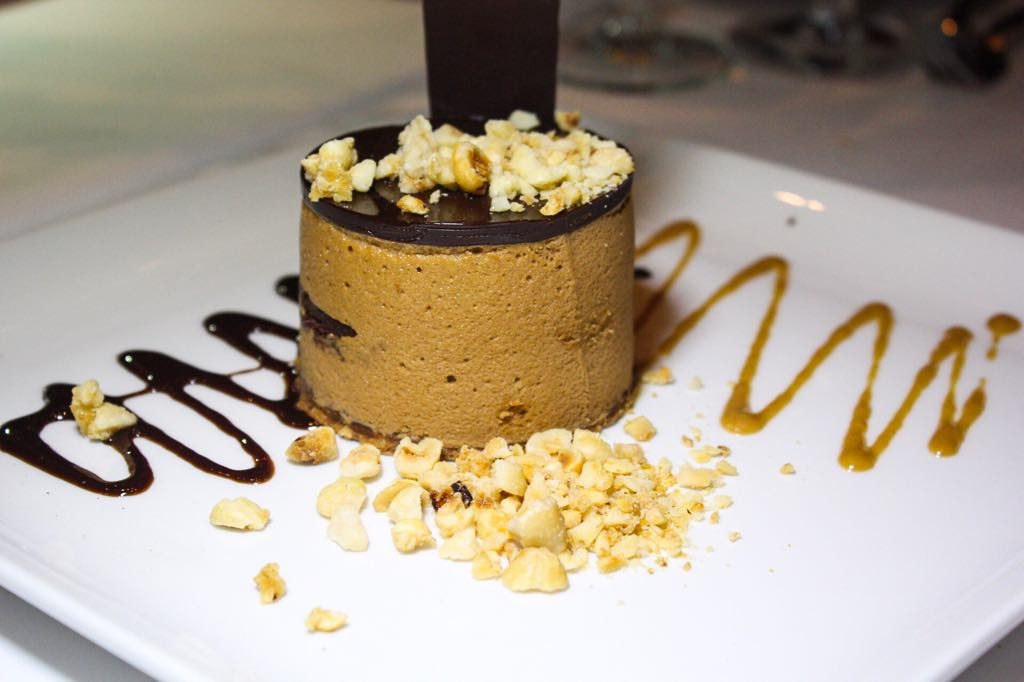 Make the effort to go to this classic Atlanta spot. You'll love the view, you'll love the food, you'll love the atmosphere. The restaurant may not be rotating these days, but you'll feel like the ruler of the world in this restaurant on high.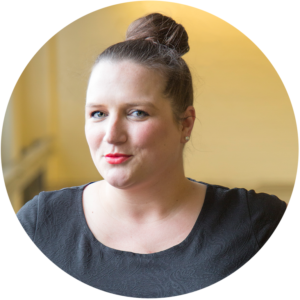 Rachel Boyd is an Atlanta native, holds degrees from the University of Georgia and Kennesaw State University, and is a reformed picky eater (still trying to overcome an irrational shrimp-phobia).  Non-cooking-related passions include her Great Dane-Bulldog mix, volunteer work, and half marathons with the Atlanta Track Club, bourbon, binge-watching detective shows, reading all the books, learning French, cute bearded dudes, and spending time on her best friend's farm.