While exploring Bangkok, I wanted to try local Thai cuisines and cuisines from other regions as well.  I enjoyed lunch at
Somtum Der
which offers authentic northeastern Thai (Isaan). Traditionally, northeastern Thai (Isaan) doesn't use dairy or coconut milk.  Their dishes are known for being very spicy and healthy.  You will love this quaint restaurant with bold red and orange colors throughout the space and the great patio which was hard to pass up on such a beautiful day.  We decided to enjoy the great weather by enjoying perfect patio dining at Somtum Der.
We started our meal with Koi Goong.  Koi Goong is a northeastern salad.  This flavorful salad was a combination of shrimp, lime juice, mint, and various spices.  It's very flavorful and the blend of spices really sneaks up on you.  We ordered on a side of sticky rice to accompany the dish.  The purple sticky rice was served in a bamboo container because it keeps the rice warm longer.  I used my fingers to devour my salad.  I started with the sticky rice, and then added the shrimp and mint.  It was amazing!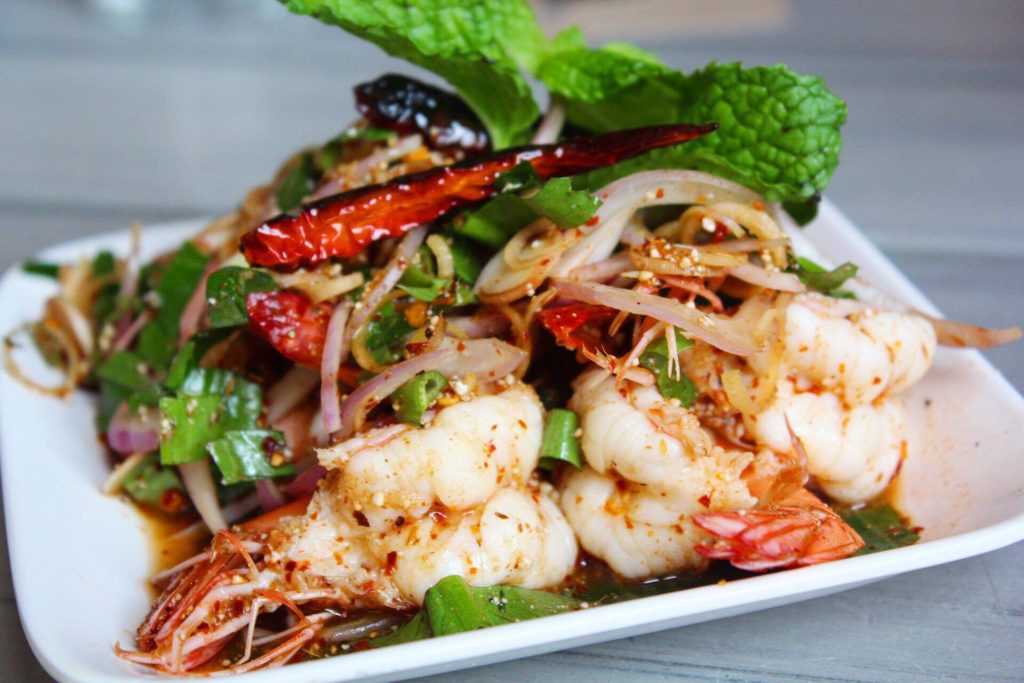 Next, we ordered H'orderves The.  This platter was served with Sai Krok Isan, which is a northeastern sausage.  Inside the sausage has sticky rice, pork, garlic, pepper, and salt.  It's a way to preserve the leftover meat in the old day when you don't have a fridge.  Moo Dad Dieo deep fried sundried pork.  It was a choice to try several very different dishes in one appetizer.  I decided to be adventurous and order the fried duck mouth.  I mean, you only live once; right?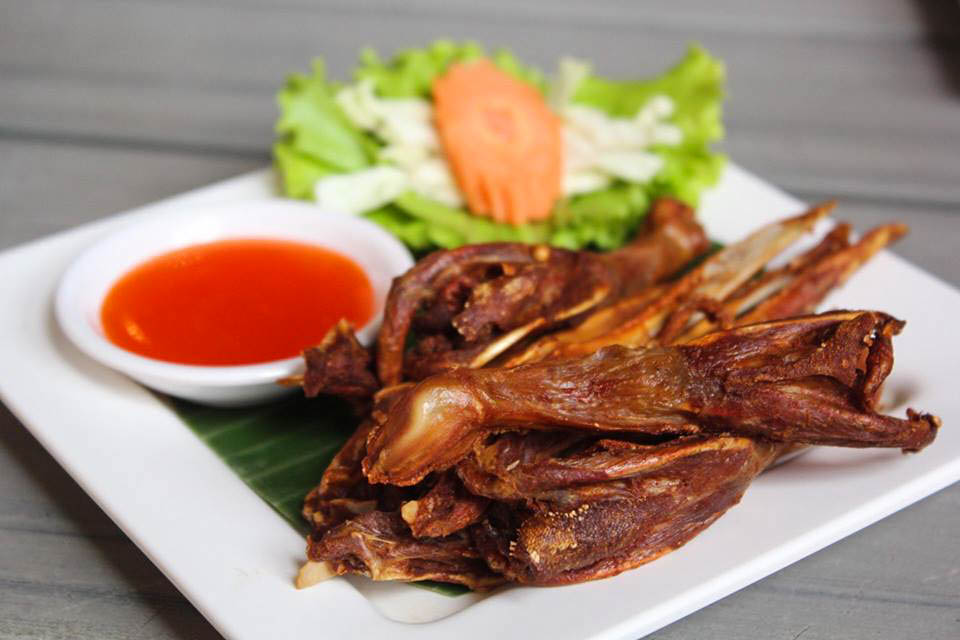 The fried duck mouth was slightly crispy and very well seasoned.  If I had to compare the taste of this dish, it would be a chicken flavor.  But don't get freaked out by several stiff bones.  It was more like eating the exterior and peeling the meat off the bone.  I actually liked it a lot.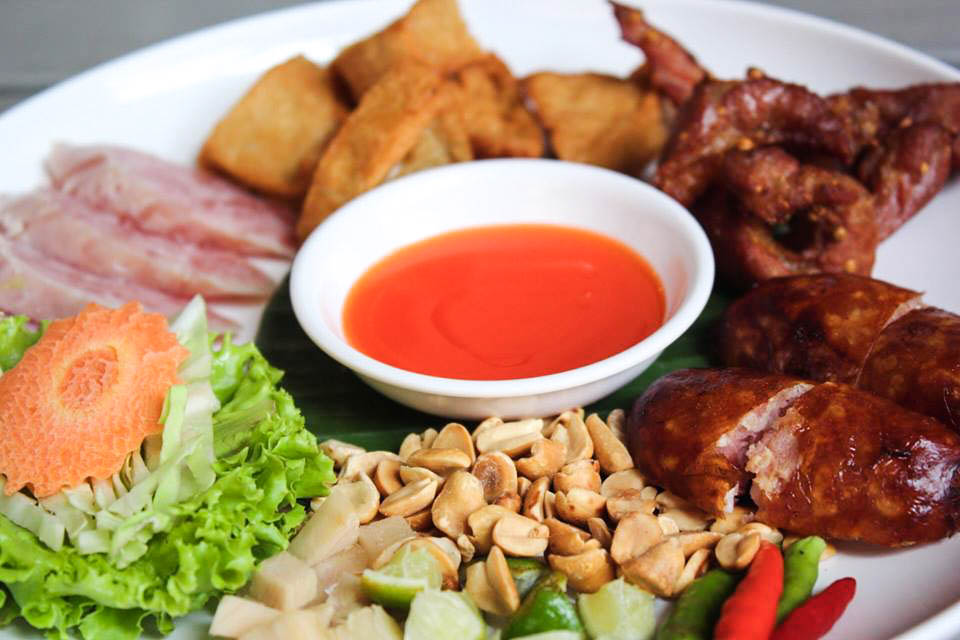 We then enjoyed a Tum suoi Sakol.  Tum suoi Sakol is a green papaya salad with soft rice noodle and acacia seeds.  Not only was it appealing to the eye, it was appealing to my taste buds.  It was served chilled and had a great texture.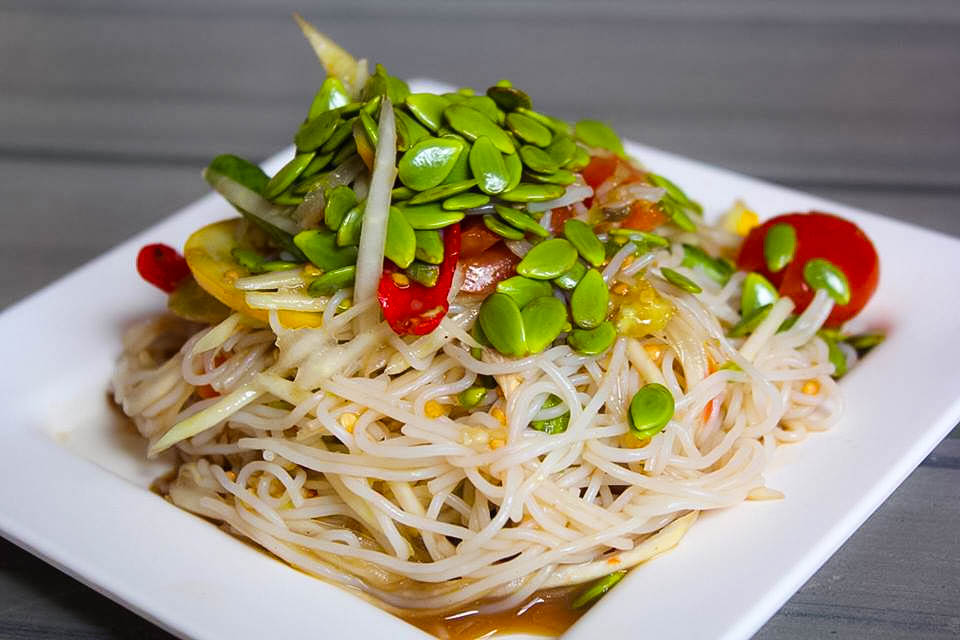 We couldn't pass up in dessert.  We enjoyed Tub Tim krob and Lod Chong. Tub Tim krob (literally is a crispy ruby).  The balls, which are made with tapioca flour, are ruby in color and crunchy because of the chestnuts inside the ball.  It felt like I was eating sweet cereal with the combination of ice and balls.
Then came the Lod Chong.  Lod Chong is pandanus soft noodle (rice flour) in coconut milk with shaved ice (sweet from coconut sugar).  I felt like I was eating a dessert soup.  It wasn't too sweet and was really tasty.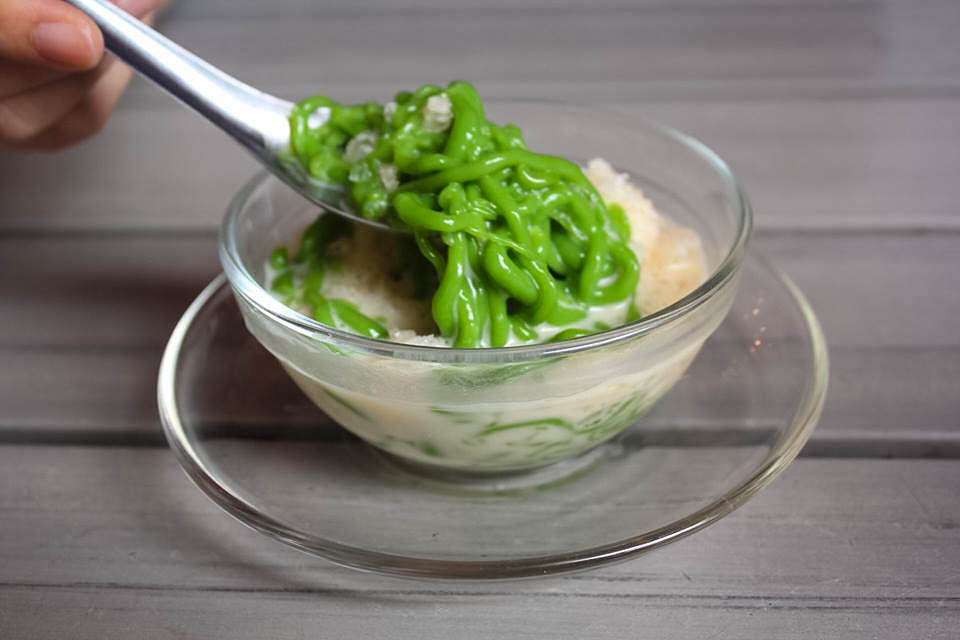 The food was so delicious and the staff was so kind and accommodating.  If you can't  make it to Thailand to visit, Somtum Der has a New York location as well.  Add it to your bucket list. Thanks so much Thai Select for this awesome restaurant recommendation.