As I get ready for my trip to Thailand, I am so excited to experience a little taste of Thailand to prepare me.  I am really happy to share with you where you can get your own taste of Thailand, if you don't plan on visiting the country soon.
Little Thai
is a recipient of the
Thai Select Award
.  A restaurant receiving a Thai Select Award is the sign of authentic Thai cuisine.  This award was created in 1960 when restaurants received this award.  It was and still is an honor to receive this prestigious award.  The bar is set high and the guidelines are VERY strict.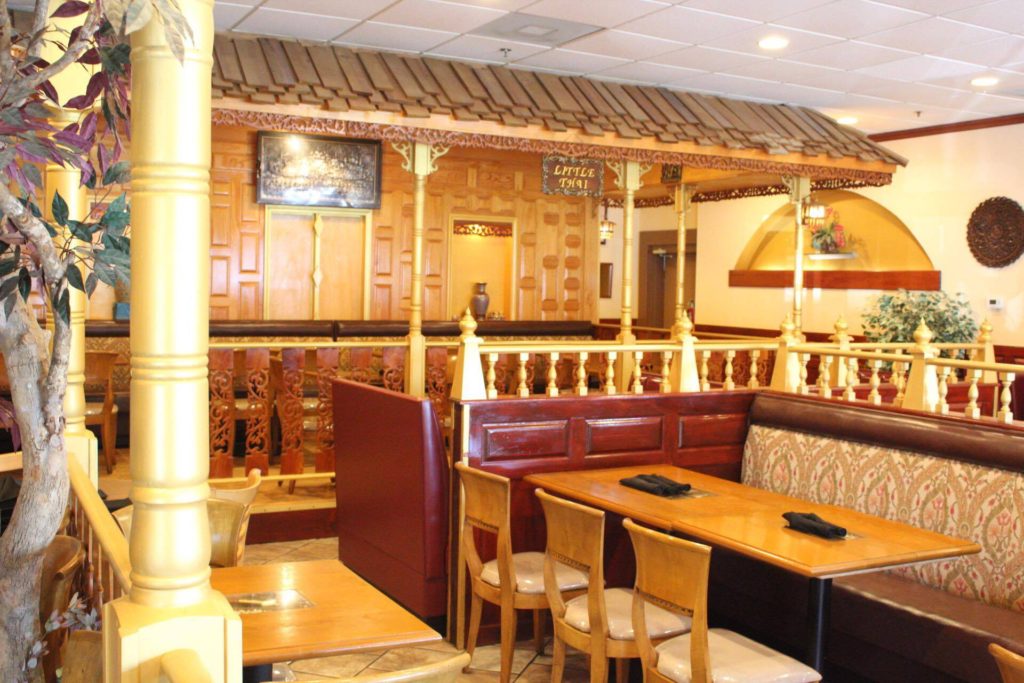 On this particular day, I decided to visit Little Thai.  Located in Sandy Springs, this restaurant is really cute and quaint.  From the moment I walked in, everyone was extremely kind.  The menu was really detailed in providing which dishes were spicy and the amount of spice that that dish had.  Since I like spicy, after viewing the menu, I decided to start with Nam Tok and edamame.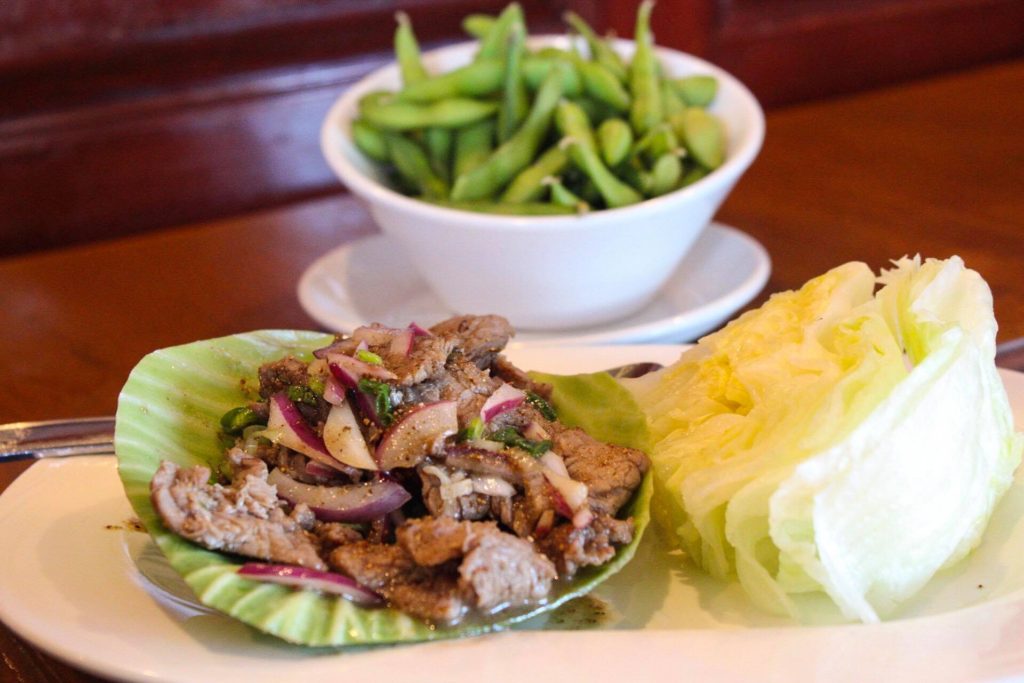 Anytime edamame is on a menu, it's a given that I'm going to order it.  I had never tried Nam Tok.  However, I am so glad that I did.  Nam Tok (pronounced nám tòk) is sliced beef sirloin tossed with a combination of mint leaves, roasted rice powder, onion, cilantro, lime juice, and a touch of chili.  The sirloin was served with a wedge of iceberg lettuce that was used to wrap the beef.  It was delicious!  And the dish did not leave me overly full.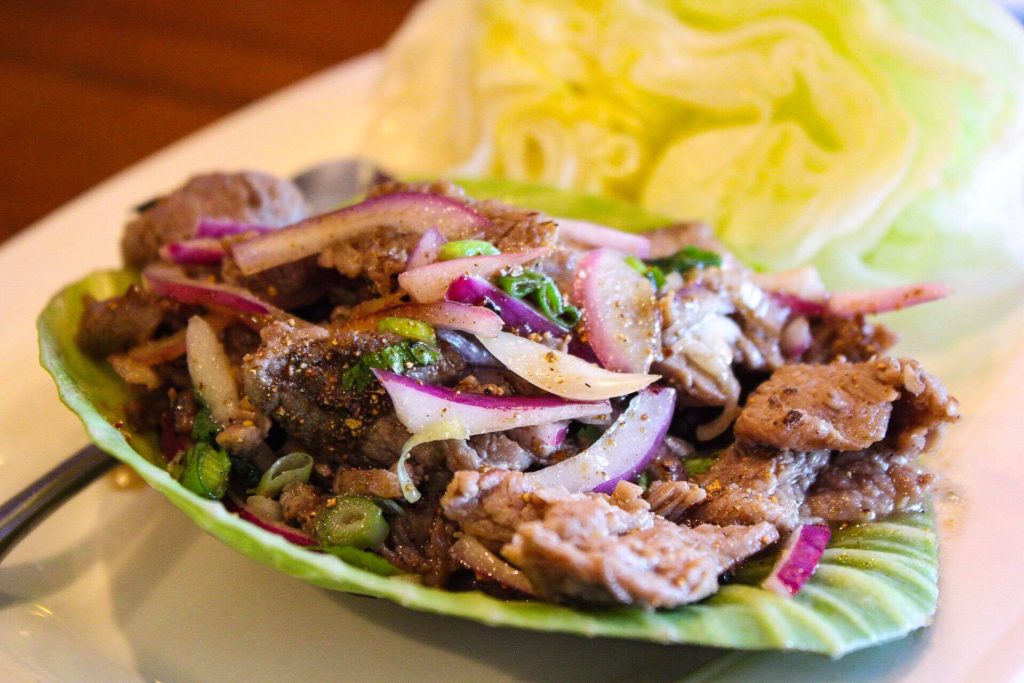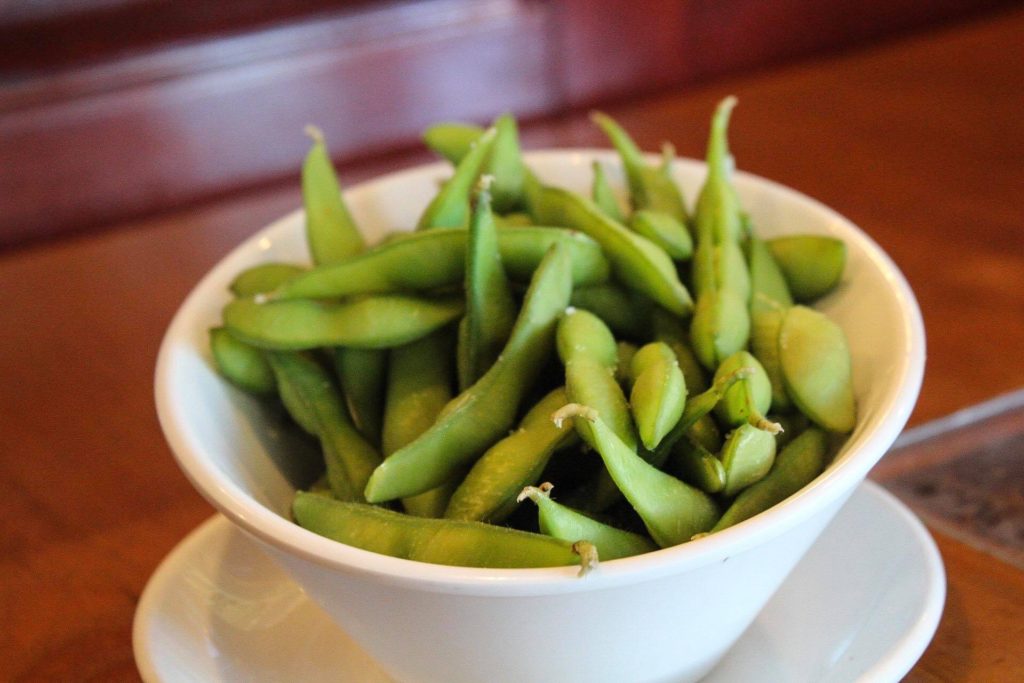 For entrees, I ordered Masaman salmon, sesame chicken and chicken fried rice.  Masaman is one of my favorite currys because of its savory'ness and slight sweetness.  The Masaman salmon was served with sautéed filet of salmon topped with masaman curry, potatoes, carrots, and onions, garnished with sliced avocado and cashew nuts. I devoured the dish within seconds. My filet was cooked perfectly.  It was was one of my favorite dishes. The sesame chicken was prepared lightly battered and sautéed in a sweet and sour glaze, sprinkled with a dash of sesame seeds, served with assorted veggies.  The chicken wasn't greasy or overly fried. The sauce wasn't too heavy or too light. And I loved that the chicken fried rice had a hint of basil.  The portions were extremely generous, especially for lunch.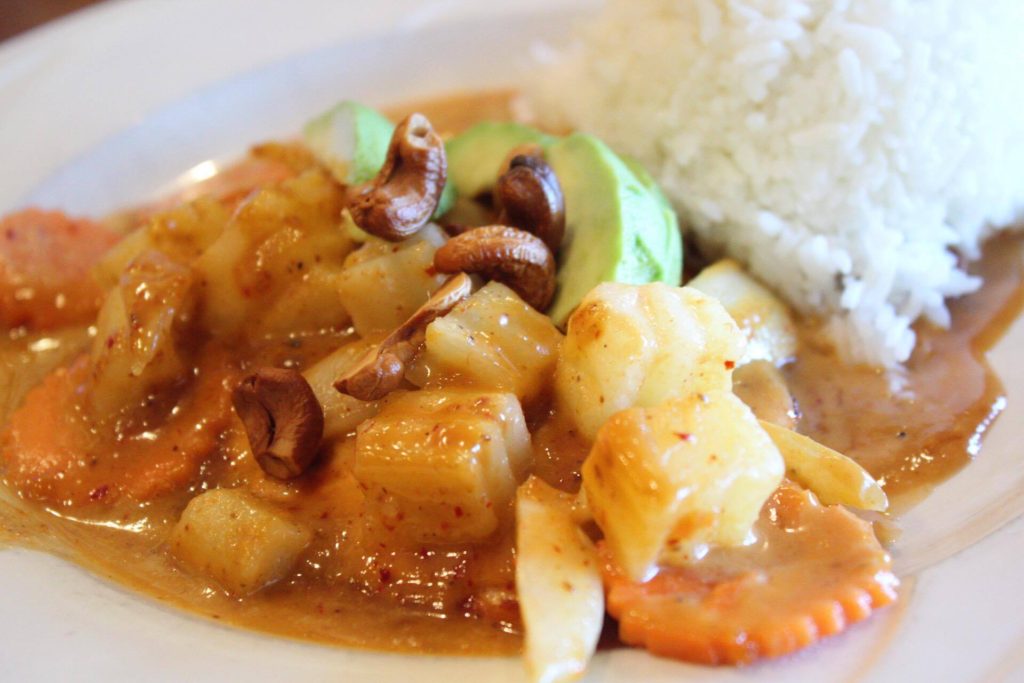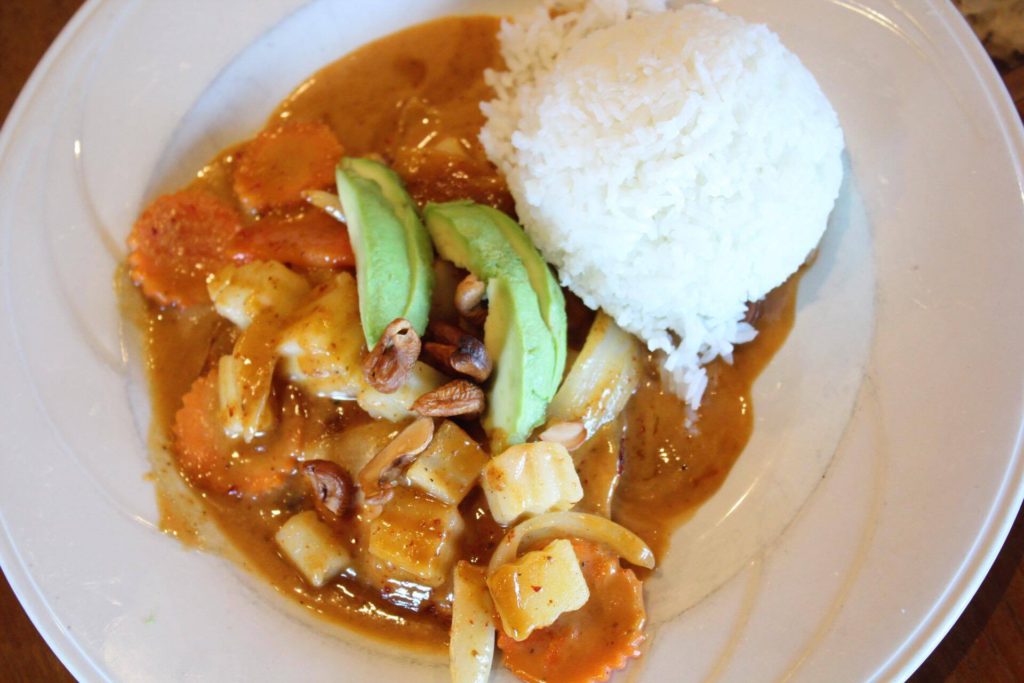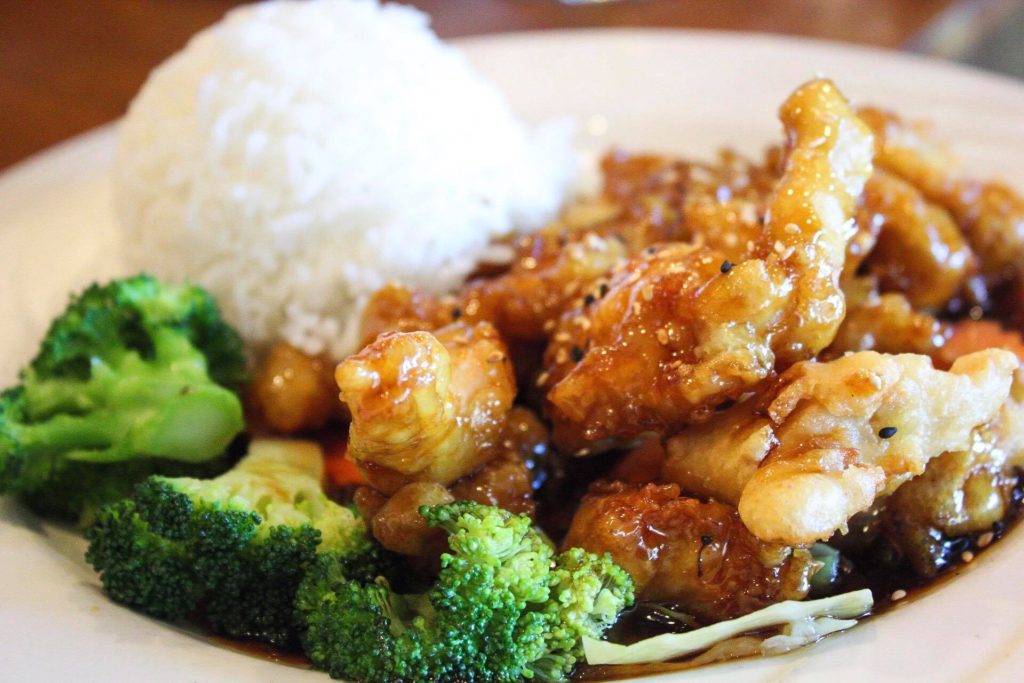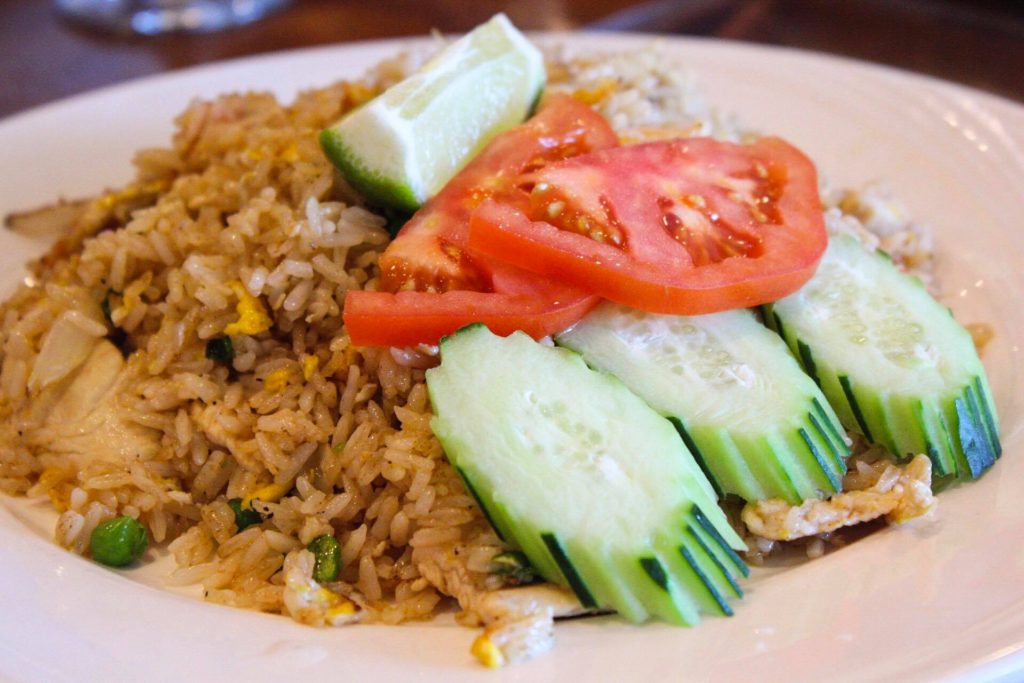 For dessert I ordered a Thai tea.  I initially thought this drink was going to be served hot.  Needless to say, I was pleasantly surprised to see that it was served in a tall specialty glass.  The tea was rich, creamy, and sweet.  It was a great finish to my meal.  I would highly recommend Little Thai for lunch, dinner, a girls' night out, or a date night. You will love the authentic cuisine and great ambiance.  Enjoy!