Table & Main is a southern tavern located in Roswell, Georgia. Table & Main is simple, seasonal, and truly southern.  When you first walk up to the restaurant, you notice how inviting this quaint cottage is.  The entrance patio is spacious and ideal for dining or pre-dinner cocktails.  From the moment you arrive, the staff is helpful and kind.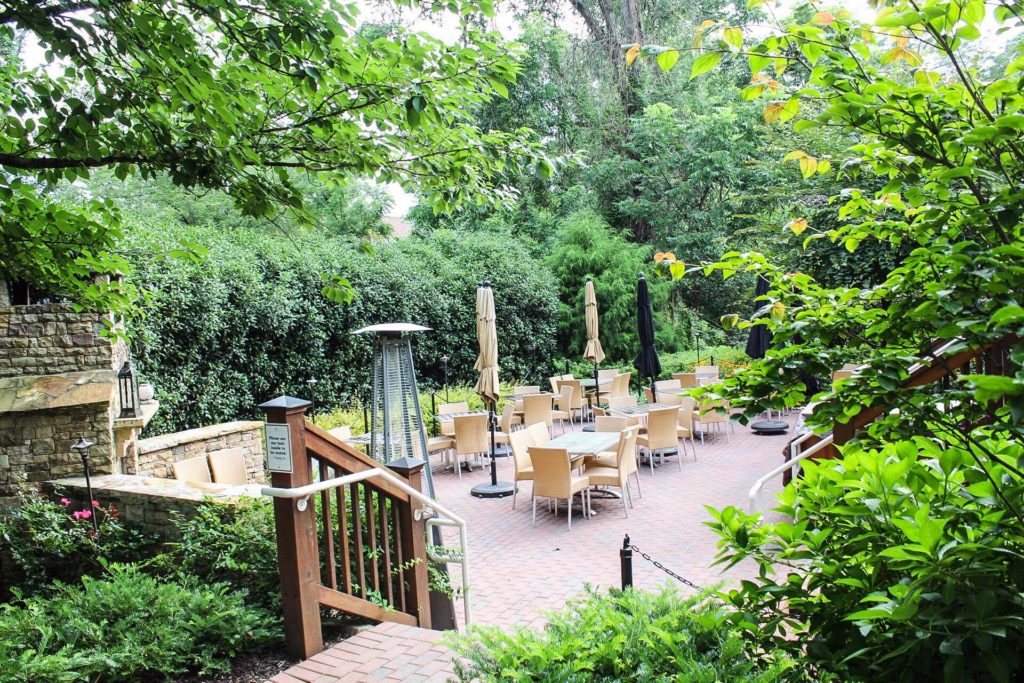 When we first arrived and were seated at our table, I noticed that the restaurant was very cozy and bright.  After viewing the menu, I was delighted at the glorious wine list.  We started with a bottle of 2016 Jean Luc Colombo Can Blue Rose, which was perfect and refreshing.  After our glasses of wine, we realized that it was time to get down to business of ordering dinner.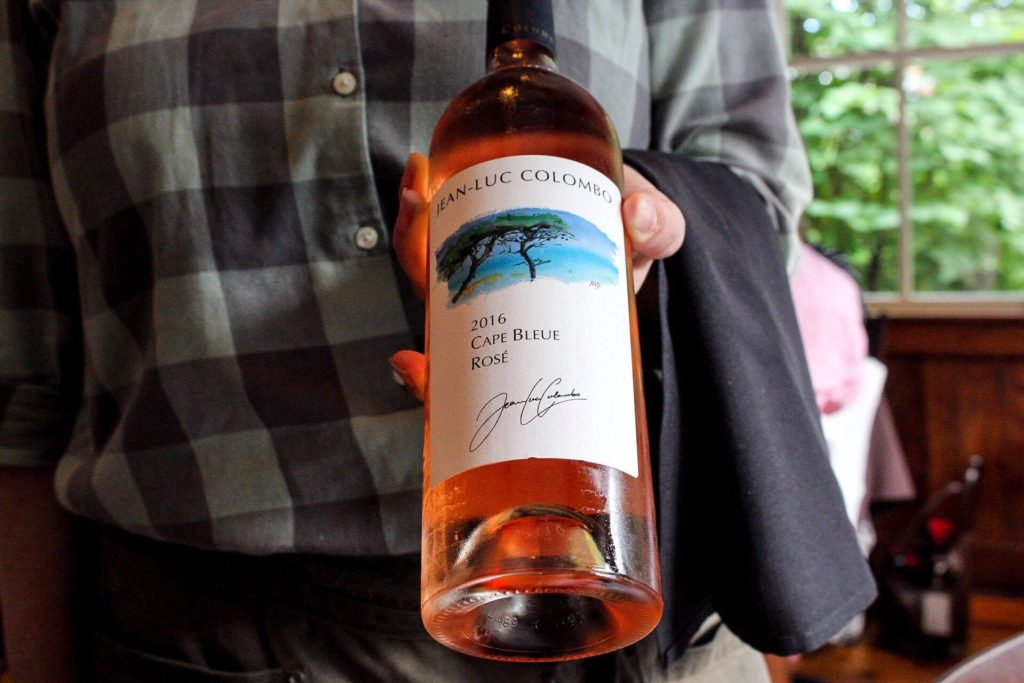 All of the appetizers on the menu looked extremely appealing. We were torn amongst four,  but we decided to try crab corn fritters and the Preservation Plate.  We weren't disappointed. The crab corn fritters were deep fried and stuffed with corn and crab.  They had a great flavor and were served with a cajun remoulade, which was a perfect pairing.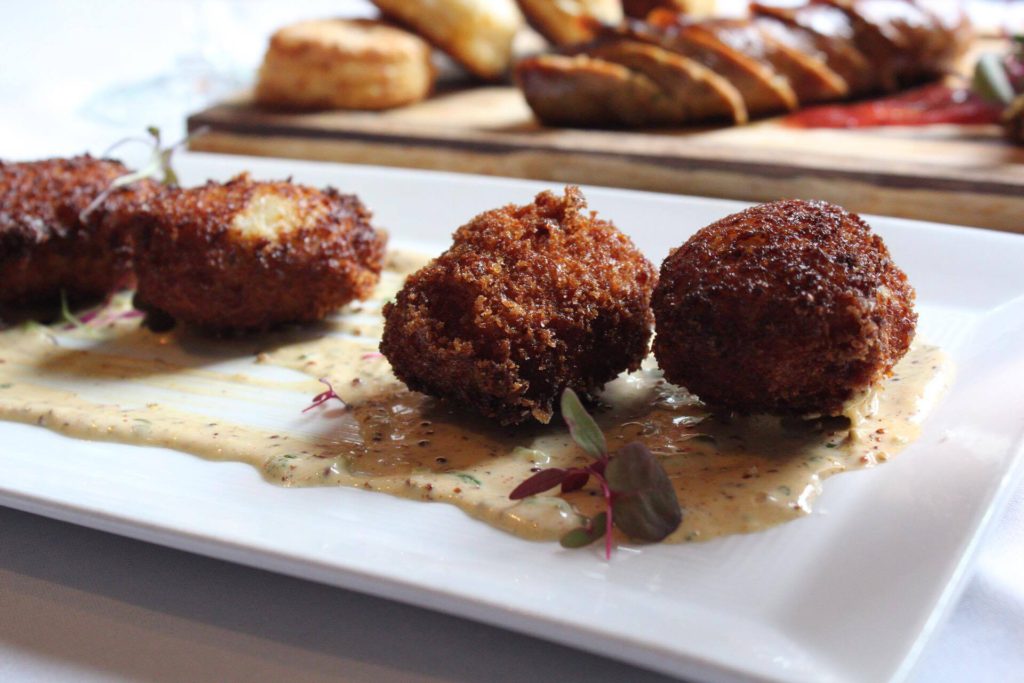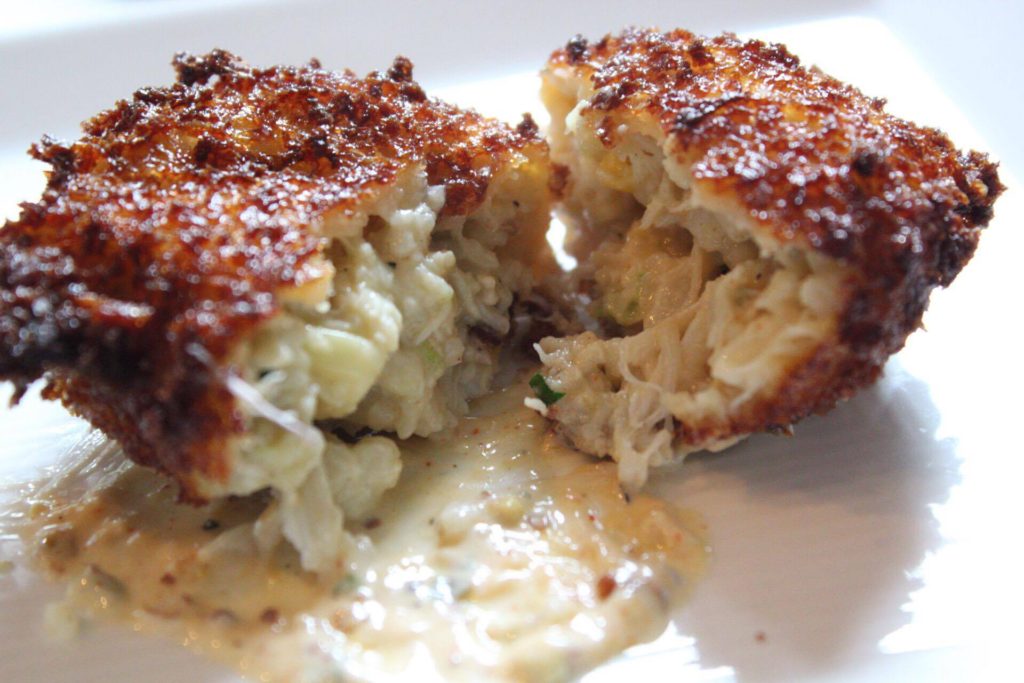 Because I love a little excitement, we ordered the Preservation Plates, which is the chef's choice of cured or preserved goods.  This, however, changes frequently.  After we devoured the crab fritters, the chef had 100 percent of our trust.  We were impressed with his selection of cured sausage, cheese, and the softest biscuits I had ever tasted. This plate was a perfect variety, and I highly recommend ordering it.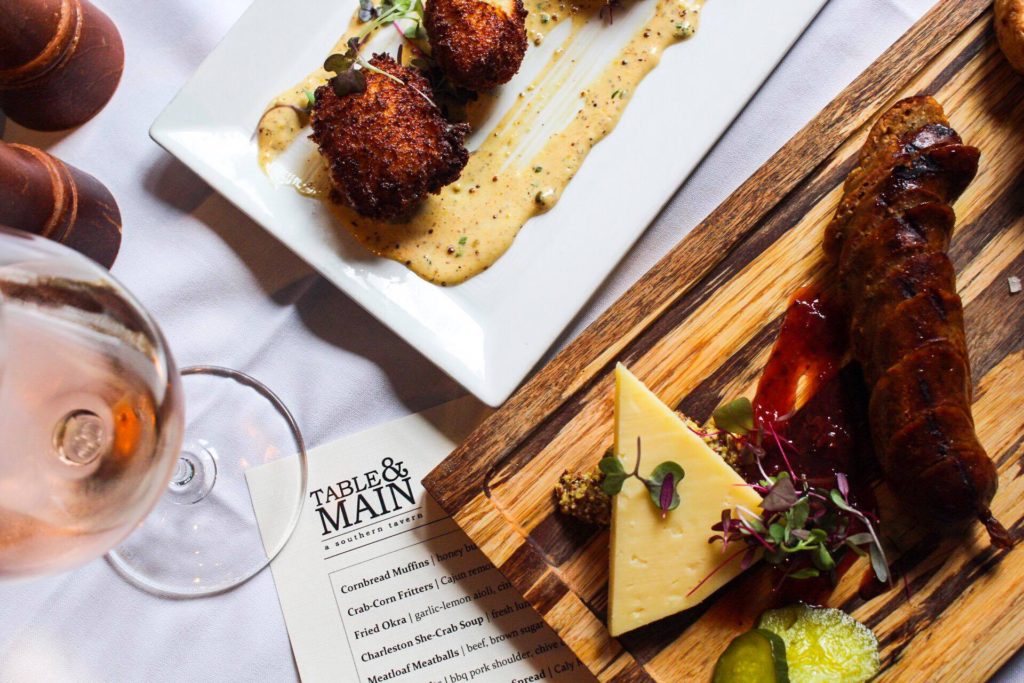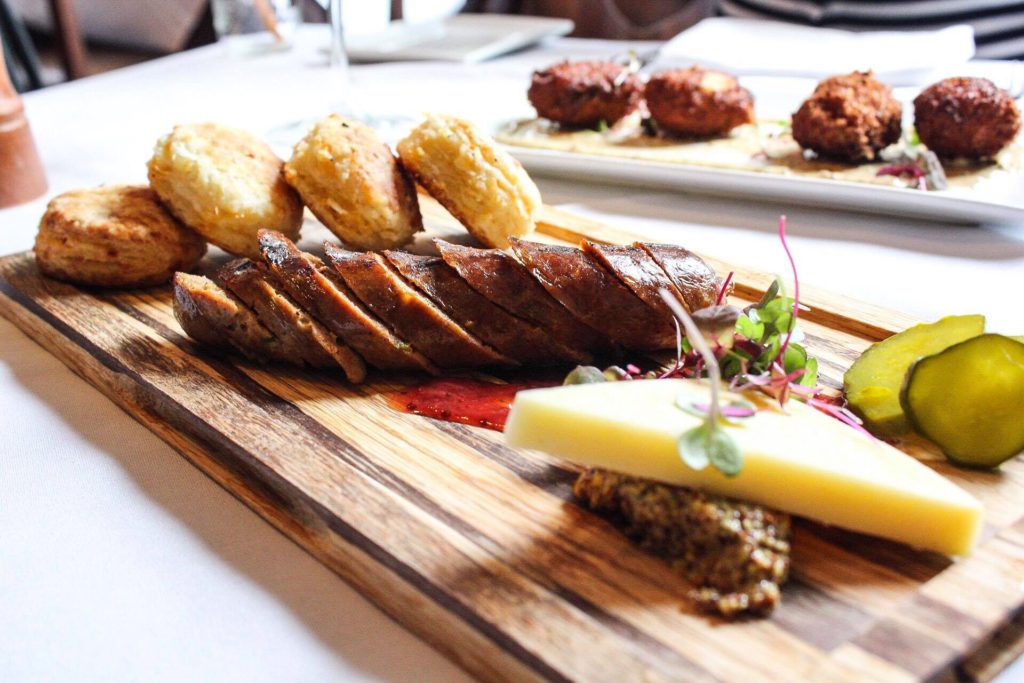 Although Table & Main has won several accolades and even gathered national attention, there are two things that EVERYONE raves about: the burger and fried chicken.  The burger is everything I hoped that it would be and more.  It's an 8-ounce charbroiled Brasstown beef patty topped with pimento cheese, bacon jam, and bread and butter pickles, served with fries.  I have had this burger three times since my initial visit, and it's just as good as it was the first time.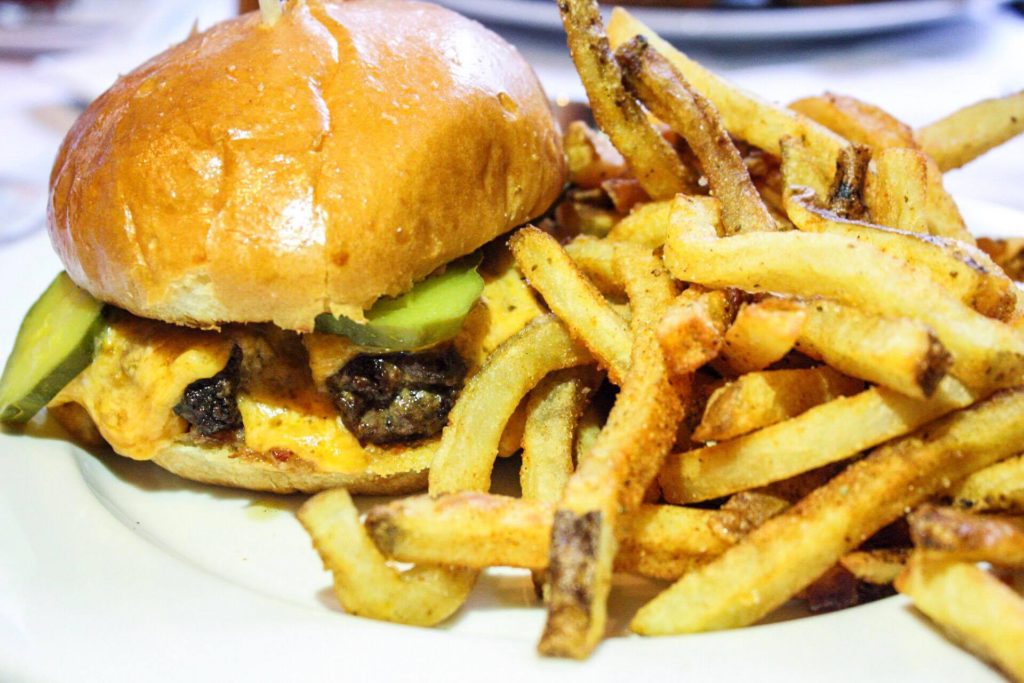 I am very particular about fried chicken.  My grandmother is the queen of fried chicken, so it's really tough to even compare the two.  However, Table and Main does give my Grandma Dot a run for her money.  The fried chicken is from Springer Mountain, and it has a slight crunch on the outside with lots of flavor and juiciness on the inside.  I also like that you get a piece of both dark and white meat.  I didn't even have to request hot sauce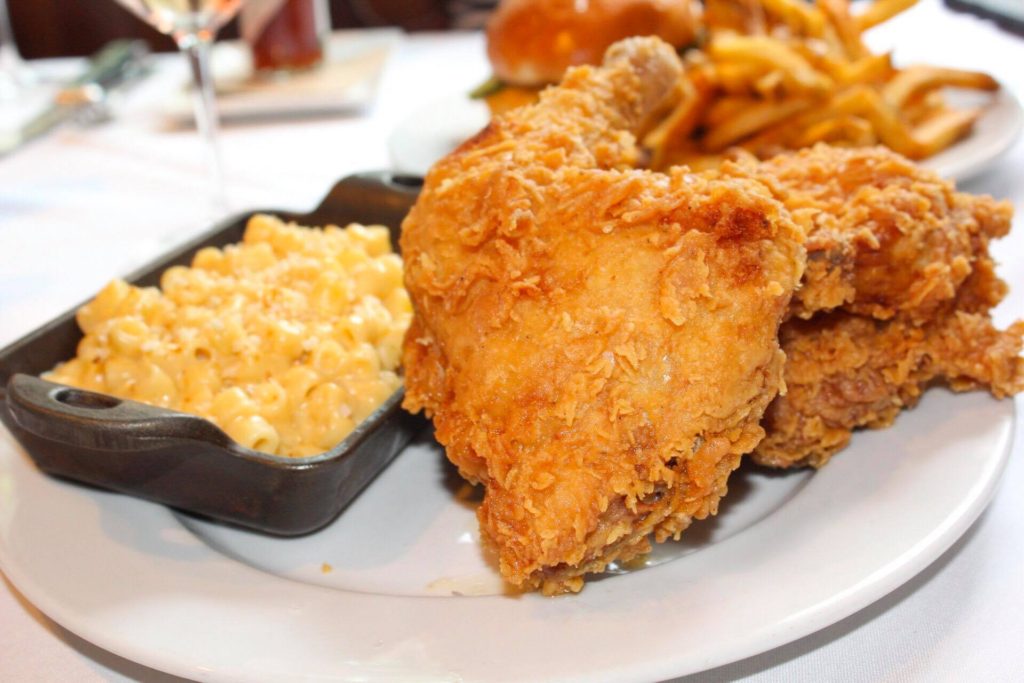 The fried chicken was served with a choice of a side.  We decided to order the macaroni and cheese, which has three cheeses and was topped with breadcrumbs.  Mac and cheese has always been my favorite comfort food.  This mac and cheese had plenty of cheesy yumminess.  It was really creamy, and we were very happy that we choose it.
I really like that this establishment utilizes several locally sourced food, including some of my favorites:  CalyRoad Creamery, Brasstown beef, Springer Mountain chicken, and Buckeye Creek.
Table & Main is the perfect restaurant for date night, a girls' night out, and private dinners.  You will not be disappointed. The staff is warm, knowledgeable of their craftn and attentive to all of our dining needs.
Make sure to help Table and Main celebrate their six-year anniversary this Sunday!  Click here for details to help them celebrate: https://goo.gl/rBu5oy