Meeting up with friends and having a glass of wine or a cocktail and just decompressing after a busy day is something we often look forward to. And now that the Summer is in full swing, we can sit outside and enjoy the warm weather with a beer or cocktail. If you're wondering what restaurants in Atlanta offers Happy Hour, we've listed some of our favorites in the city to get your drink and eat on! Whether you are looking for music, a gorgeous patio or a restaurant that won't break the bank, we've got you covered.
STK – Midtown
With its awesome Midtown location, STK has a modern decor and the vibe is urban and sexy. The music is always great and the bartenders serve up some of the best cocktails around. Every Thursday from 5 to 7 p.m., STK hosts its Oyster Happy Hour featuring raw bar specials that includes $1.50 oysters and clams, $3 shrimp, $4 ceviche, and $4 snow crab claws. Take advantage of $5 craft beer, $6 wine and $7 cocktails while listening to the DJ spin the latest tunes.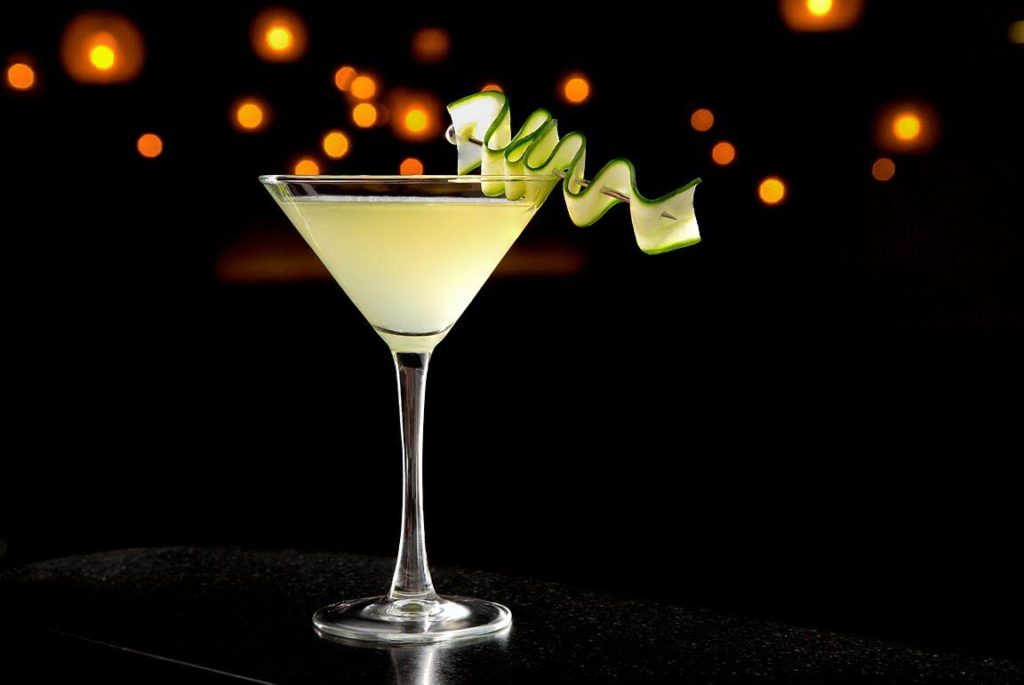 Menu obsessions: Cucumber Stiletto made with Ketel One. It's cool, refreshing and the perfect way to beat the Summer heat!
Gypsy Kitchen – Buckhead
Take in the gorgeous Buckhead skyline on Gypsy Kitchen's patio located inside the Shops of Buckhead. This stylish restaurant features Spanish tapas with just a hint of Moroccan and Indian flavors. Get a glimpse of the menu during happy hour Monday-Friday from 4:30pm-6:30pm featuring $5 glasses of wine and $4-$5 tapas. Get there early! The patio fills up quick!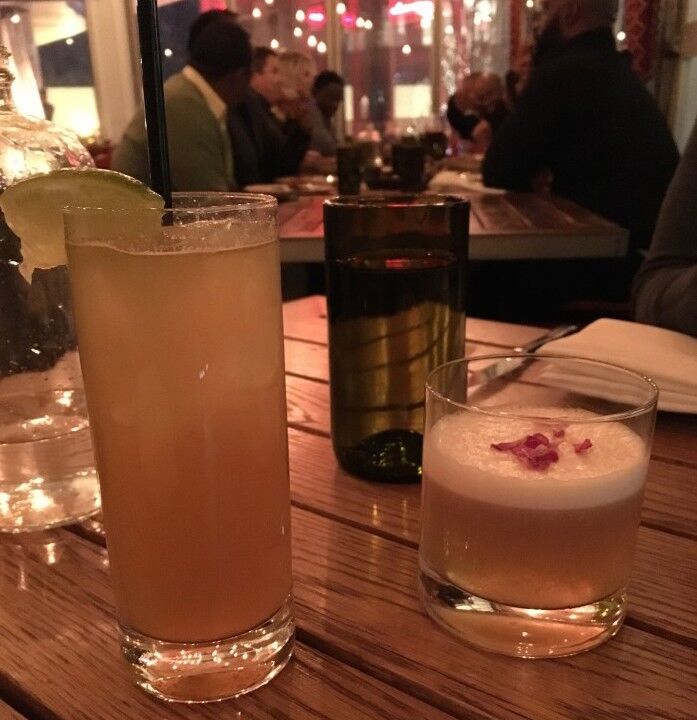 Menu obsessions: Patatas Bravas, Garlic Shrimp and the Chickpea Pancakes.
GRAIN – Midtown
GRAIN is located in Midtown on West Peachtree St. in between 6th and 7th street. The best part about this intimate bar is its equally intimate outdoor space that overlooks West Peachtree St. It is reminiscent of the street cafés in New York City. Although there isn't a specific happy hour menu, we had to mention GRAIN because there are a variety of small plates and shareable items. There are also a variety of craft cocktails, so if you are looking for something unique, the highly-skilled bartenders at GRAIN will hook you up.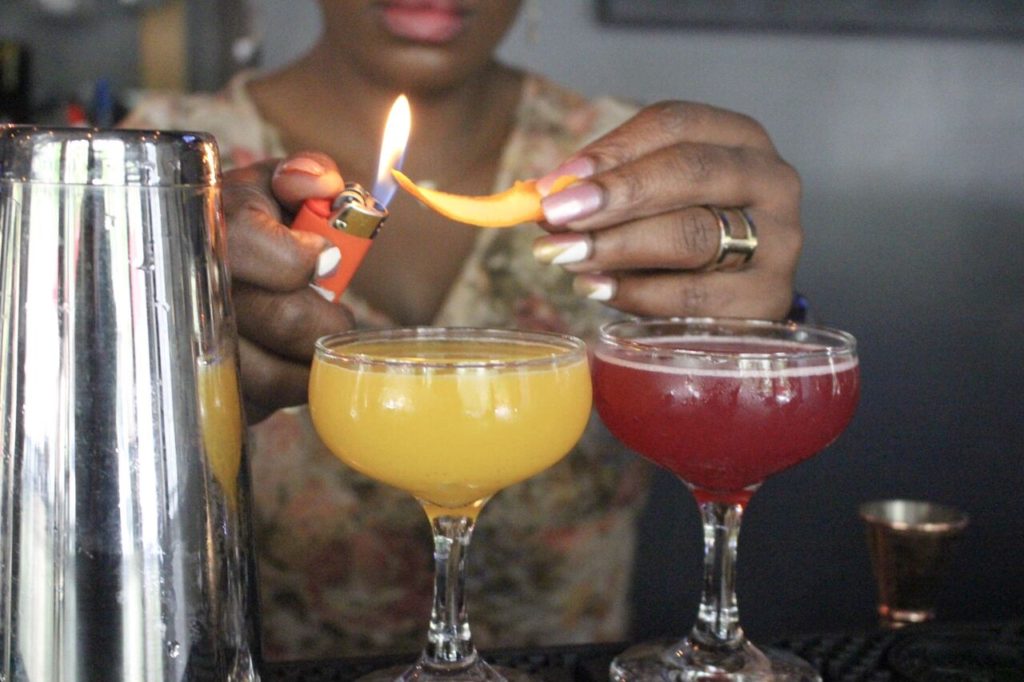 Menu obsessions: Midtown Mule and the Debutante cocktails. Pancho's Chips, The Gold Digger and Sir Lancelot's "Castle"
Tavern at Atlas – Buckhead
To say that the Tavern at Atlas Buckhead located inside of the St. Regis has become one of our favorite places to hang out in Atlanta would be an understatement. The ambiance is upscale, chic and sexy. You can enjoy cocktails at the bar inside or sit outside on the patio. In the cooler months, the two outdoor fireplaces are where you want to be.
Earlier this year, Atlas launched its Tavern menu, giving you a chance to enjoy their deliciously innovative dishes, but at a more approachable price tag. The menu also features a list of hand-crafted cocktails that has sophistication and flavor.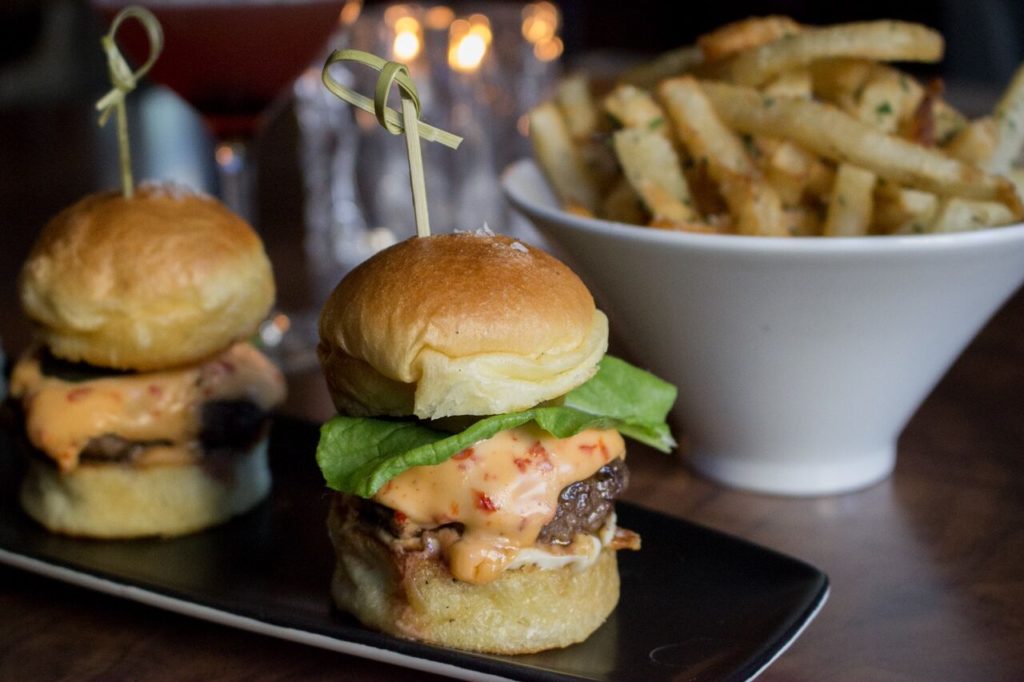 Menu obsessions: Petit lobster pot pie, Atlas sliders and the Parmesan thyme fries.
Bonefish Grill – Cumberland and Alpharetta
Bonefish Grill might not be on your radar as a place to hit up for happy hour, but with locations near Cumberland and in Alpharetta, there's a chance you can skip sitting in traffic and have a cocktail instead. Bonefish has an eclectic menu of hand-crafted martinis and cocktails all of which compliments the wide array of seafood offerings.Happy Hour is 4pm-7pm daily and features $5 martinis and cocktails, $4 wine, $5 Tito's, Bombay, Bacardi, Dewar's, Maker's Mark, Jack Daniel's and $6 bar bites.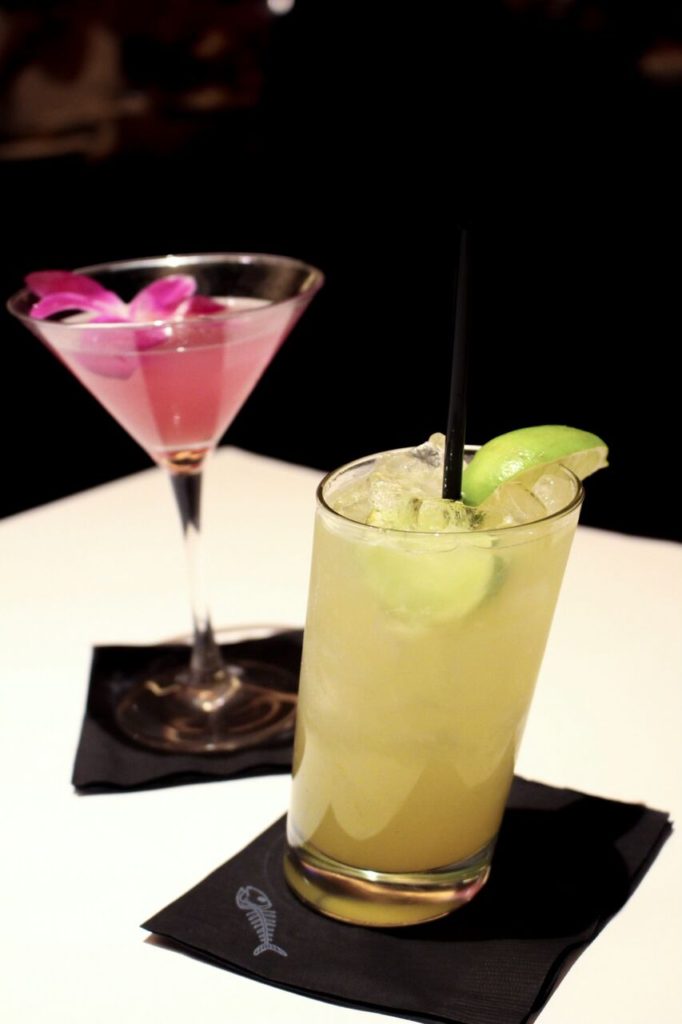 Menu obsessions: Bang bang shrimp, calamari and the Pineapple Martini.
SAVOR Bar & Kitchen – Perimeter
Savor Bar & Kitchen is located inside of the Westin at Perimeter and has some gorgeous views of the lake that sits behind the hotel. The restaurant has floor to ceiling windows that overlooks the patio with plenty of comfortable seating and fire pits that would be awesome to sit around in the cooler months. Happy hour is
Monday-Friday 4p-6p where you can enjoy $5 glasses of wine and $4-$5 small plates. Every Thursday you can stop in for SAVOR On The Lake featuring live music.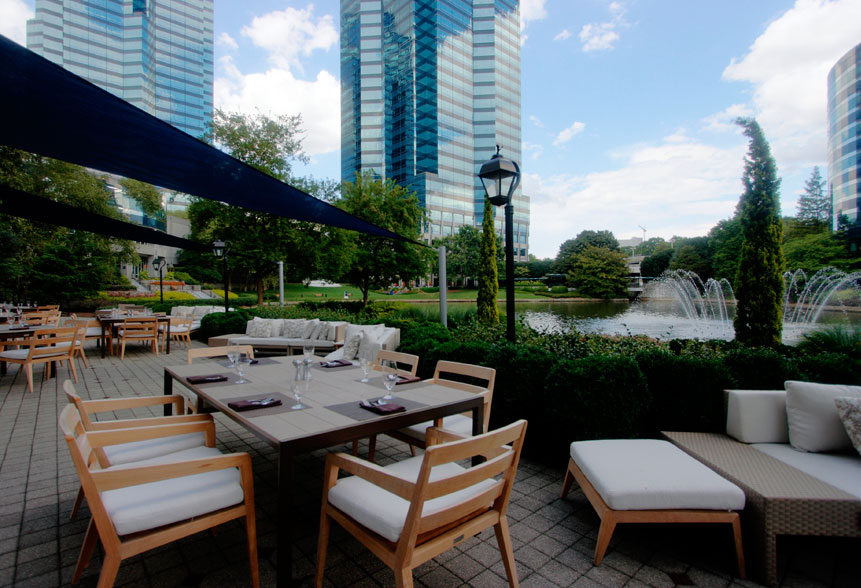 Menu obsessions: Should you want to order something not on the happy hour menu, Thai Steak Salad, The Wedge and the Seared Scottish Salmon.
5Church – Midtown
Taking the old Shout space at Colony Square in Midtown, 5Church is in the most perfect location if you work in the city. With new Executive Chef Scotley Innis taking the reins and revamping the menu, that is even more of a reason to stop in. The highlight of the space is the large patio upstairs which is perfect when it's a good weather day. The "Rush Hour Remedy" happy hour features $6 small bites $5 beer, $5-$8 wine Monday-Friday from 4:30p-6:30p.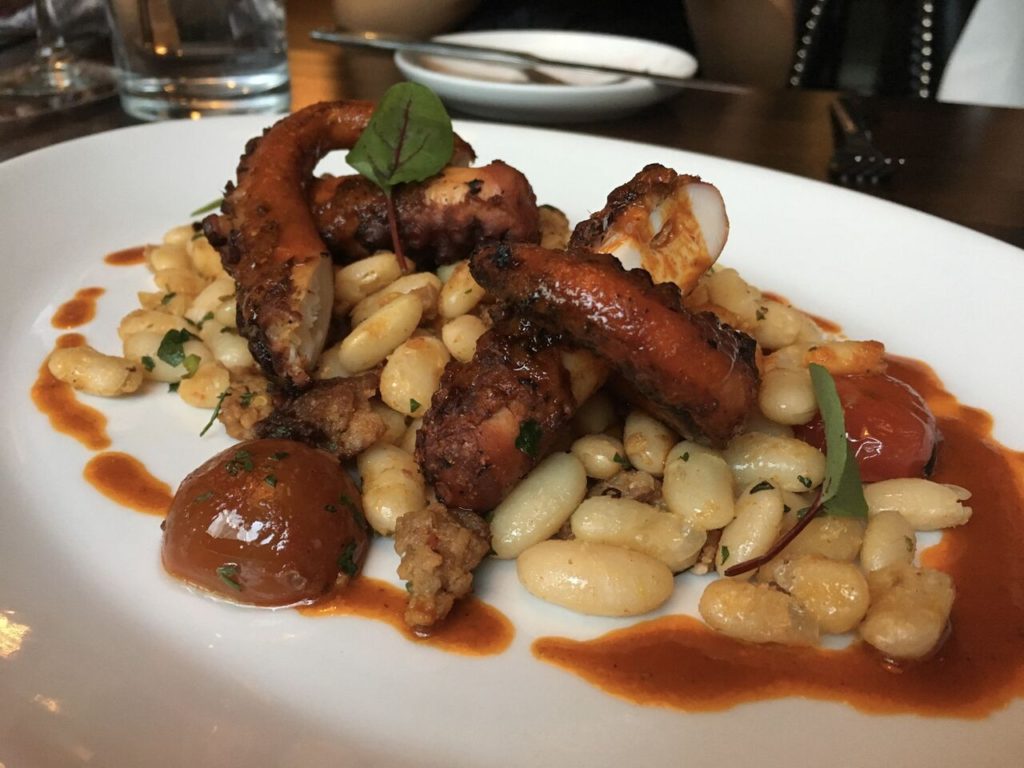 Menu obsessions: Should you want to order something not on the happy hour menu, charred octopus, beet salad, truffle mushroom risotto and the Atlantic diver scallops.
Ra Sushi Bar & Restaurant – Midtown
Ra Sushi is an oldie but goodie and needed to be on this list. The happy hour is probably one of the best in the city because of the expansive list of food and beverage items, happy hour is every day and its wallet-friendly! The pricing ranges from $3.49-$8.99 for appetizers and the sake, beer, cocktails and wine ranges from $4-$8. On a gorgeous day, sit outside on the patio at the bar and people watch.
Happy Hour:
Monday – Saturday 3 PM – 7 PM
Monday – Saturday 10 PM – CLOSE
Sunday: 3 PM – CLOSE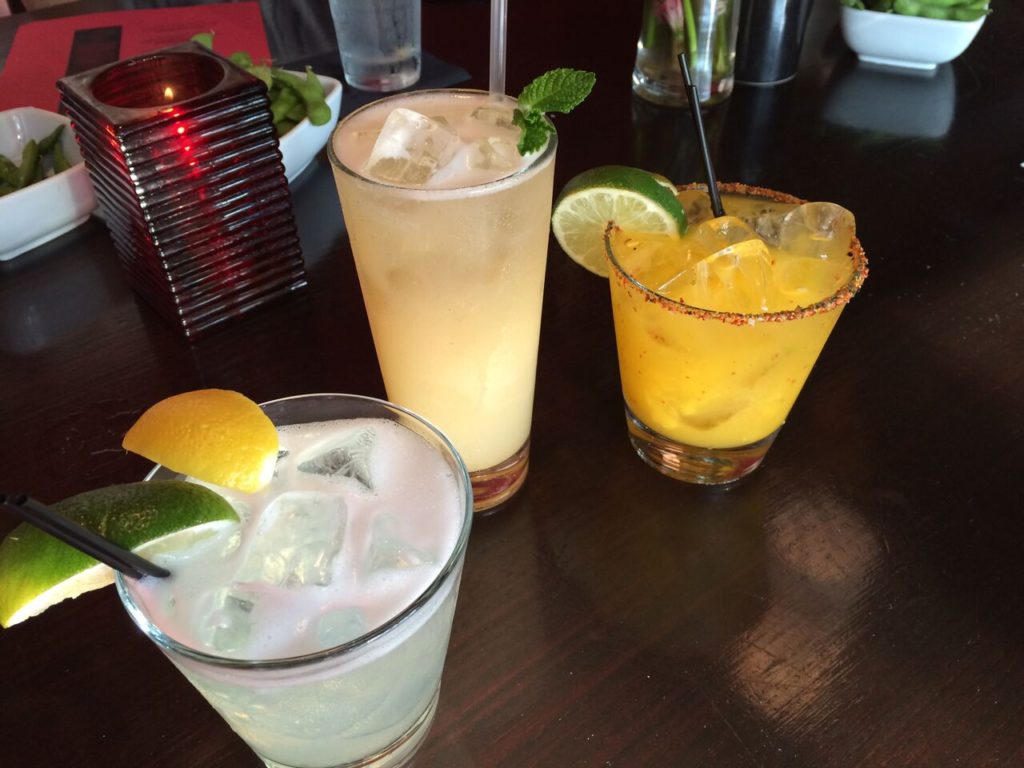 Menu obsessions: Pineapple wontons, Garlic edamame and the Viva Las Vegas Roll.
Red Pepper Taqueria – Buckhead
Red Pepper Taqueria is a modern Mexican restaurant located in the heart of Buckhead on Piedmont Rd. It has long been a go to spot for us because it's casual, lively and the margaritas are strong! We recommend sitting outside on the patio that is where the action is! Red Pepper has specials "all day, every day – forever and ever" so it's only right we mention it. Enjoy a dozen oysters for $7 (4p-6p) $3 Tecate and Craft beer and $7 RPT margaritas. See the complete list of specials here. It doesn't have to be "Taco Tuesday" to enjoy tacos and margs!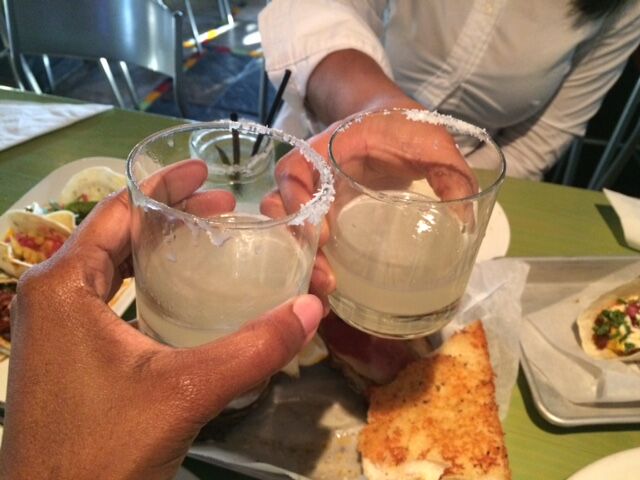 Menu obsessions: Grilled oysters, RPT Margaritas, Nachos Ole, Queso Dip, Kale Me Hungry Taco and the Pescado Frito Taco.
McCormick & Schmick's Seafood – Perimeter and Downtown
When you think of McCormick & Schmick's, you think of it as being full of suited up businessman. But for happy hour, its actually quite lively and the specials are awesome. With two locations, Downtown Atlanta and Perimeter (traffic nightmare areas), this restaurant is definitely a great place to grab a cocktail after work while you wait it out. What's even better, is that it's among the few restaurants in the city that offers happy hour daily from 4p-7p. Appetizers range from $3-$9 and wine and cocktails from $6-$9. See the complete list of specials here.

Menu obsessions: Tuffle Fries and the Baja Fish Tacos.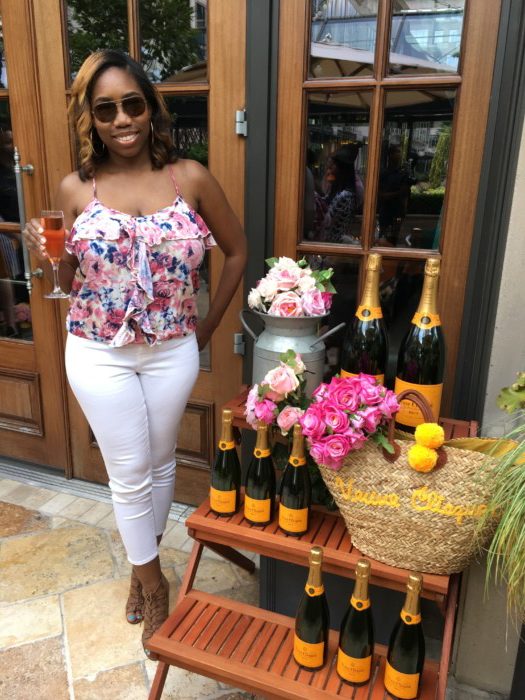 Bio: Traveling since she was little girl, Milla Williams originally from Miami, FL, has always had a love for food and travel. After working in the hospitality industry for over 10 years' Milla started her blog Happily Eating in 2013. Because of her work in hospitality, she was afforded opportunities to travel and she believes the best way to truly experience a city or culture is through its food. Milla has worked with top brands such as POM Wonderful, Sprouts Farmers Market, Li Destri Spirits, Mazda, Kia, Le Meridien Hotel, Loews Hotel and many more. Her work has also been published on YP (formally known as YellowPages), LoveRice.org and Hospitality 21.
In early 2016, after having several of her articles published with Hospitality21, she was asked to join the team as the Culinary Editor. She was also named one of Sheen Magazines "Top 50 Bloggers" in 2016. Milla hopes that Happily Eating will continue to inspire others to explore the world one plate at a time.
Currently, you can find her in Atlanta, GA where she explores the local food scene, sharing with her readers her favorite eats.