On a rainy Sunday, my friend, Milla, invited me to dine with her at TAP.  I, of course, agreed.  Everyone knows that brunch is my favorite meal on Sundays.  Located in Midtown, TAP was voted Atlanta's Best Gastropub by Atlanta Magazine.  They're known for their seasonally-driven, innovative comfort food, an extensive beer list, and an innovative barrel wine program.
It was raining when we dined, so I was very thankful for their valet parking.  What I love about this gastropub is that it has a neighborhood feel, but it isn't too casual.  If you want a fun date night, I recommend dining here.  And it's also a go-to spot to watch sports.
I have dined at TAP for lunch and dinner, but I didn't know that they offered brunch.  I will say now I have become a regular diner.  I have eaten here three times since my initial visit.
When we sat down and viewed the menu, we were stoked because of what they offered.  After looking over the menu, we knew exactly what we wanted.  We wanted everything! Since it was raining, we had a reason to enjoy some comfort food as if we needed a reason.
We started our meal with avocado toast.  The toast was Texas toast served with poached eggs, and chili flakes, on a mixed green salad.  The Texas toast was so soft; the avocado was plenty.  The eggs were perfectly poached.  When you visit, you must try this dish.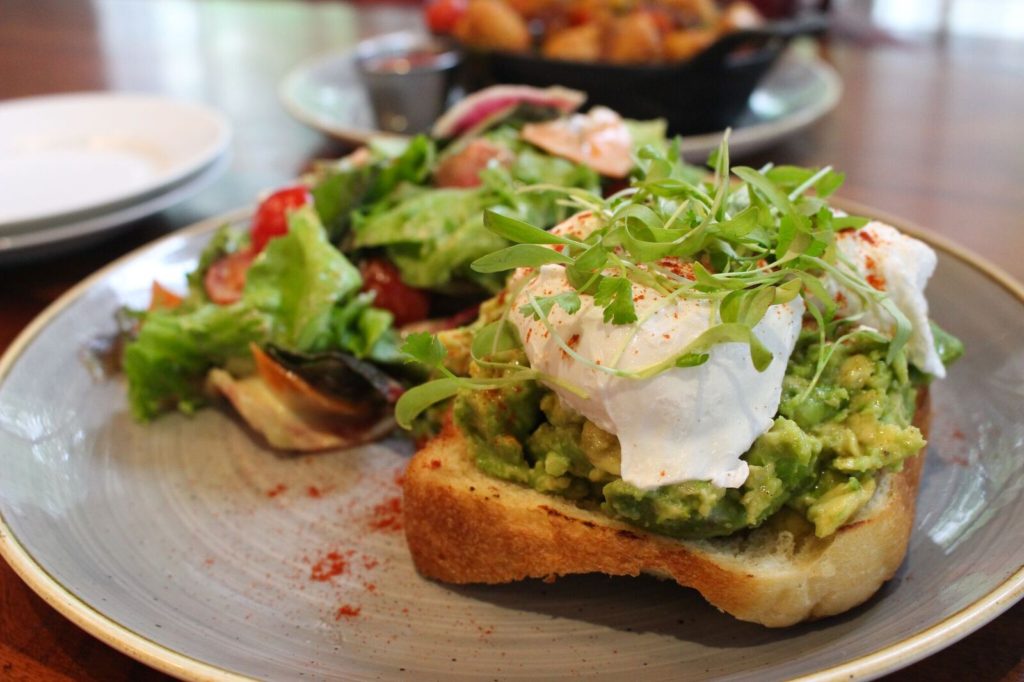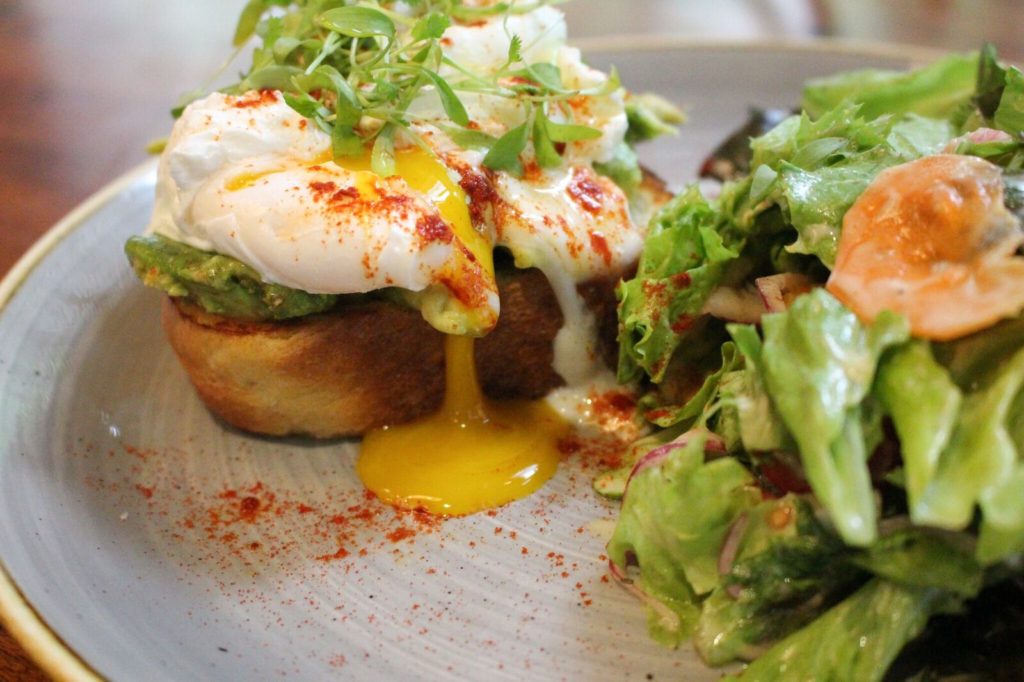 We then decided to order loaded tots and shrimp and grits.  The tater tots had an incredible presentation.  It was a base of tater tots, topped with plenty of cheese, bacon, scallions, sour cream, and tomatoes piled high.  The tater tots were fried just right.  They weren't too hard or too mushy.  And it was more than enough for two people to share.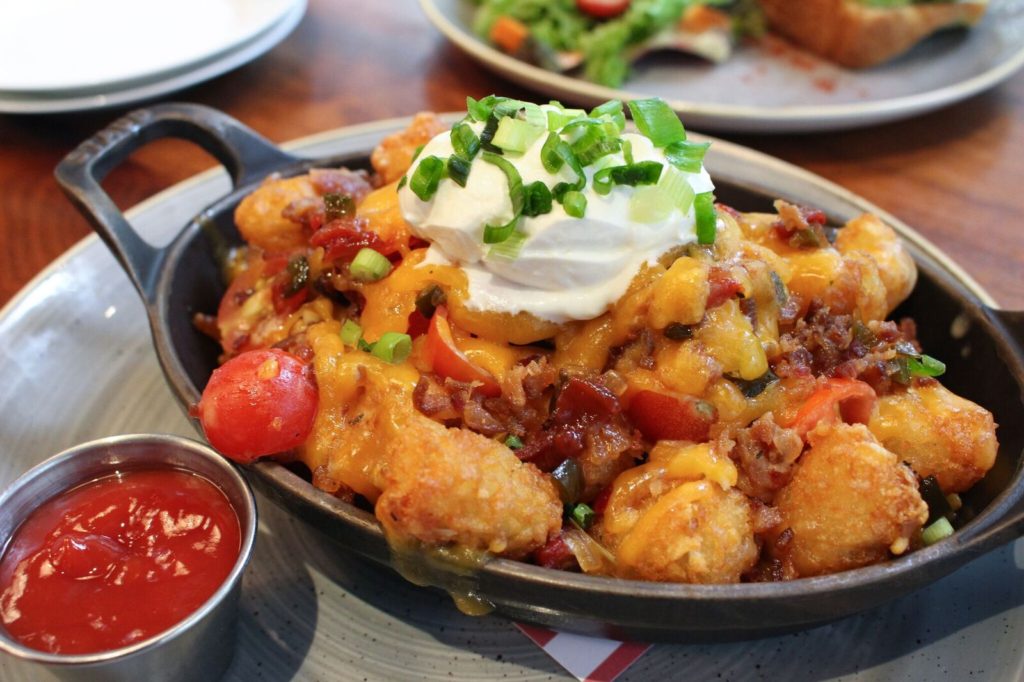 Milla and I have had plenty of shrimp and grits.  In Atlanta, shrimp and grits for brunch are a staple.  There are several ways to prepare them. Some restaurants get it right; some get it wrong.  TAP's shrimp and grits are one of the few restaurants that totally get this dish.First, I personally do not like tomato-base shrimp and grits.  I prefer a cream-base.  Secondly, the grits were creamy as ever.  There was a plethora of shimp.  The stone grits had a great bold flavor.  It was one of my favorite dishes.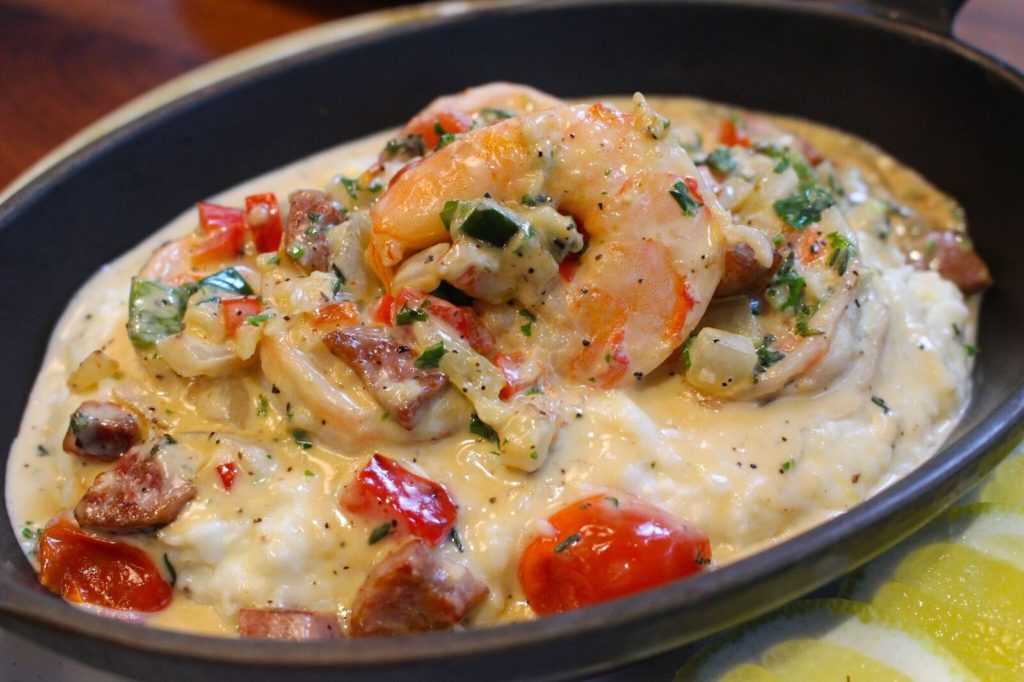 After appetizers, we ordered our entrées.  I decided to try the salmon BLT, and Milla ordered the fried chicken eggs Benedict.  Both entrées were excellent choices.  The salmon BLT was served on a bun topped with crispy bacon, iceberg lettuce, fresh avocado, salmon, and a horseradish.  This sandwich was served with truffle fries, which made for an extremely filling meal.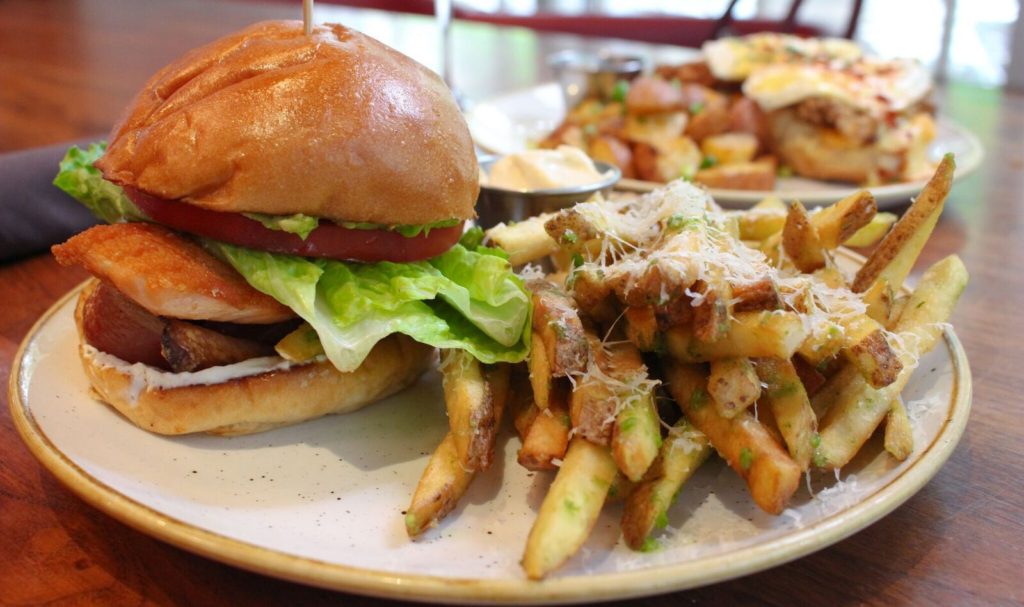 When Milla's Southern fried chicken Benedict came out, I was extremely impressed.  The dish looked amazingly delicious.  I love how they took a traditional eggs Benedict and added fried chicken and pimento cheese.  And instead of an English muffin, it was a buttermilk biscuit. It also had delicious potatoes served with it.  We both were huge fans of the entrees.  I may or may not have had that Southern fried chicken Benedict both times when I dined.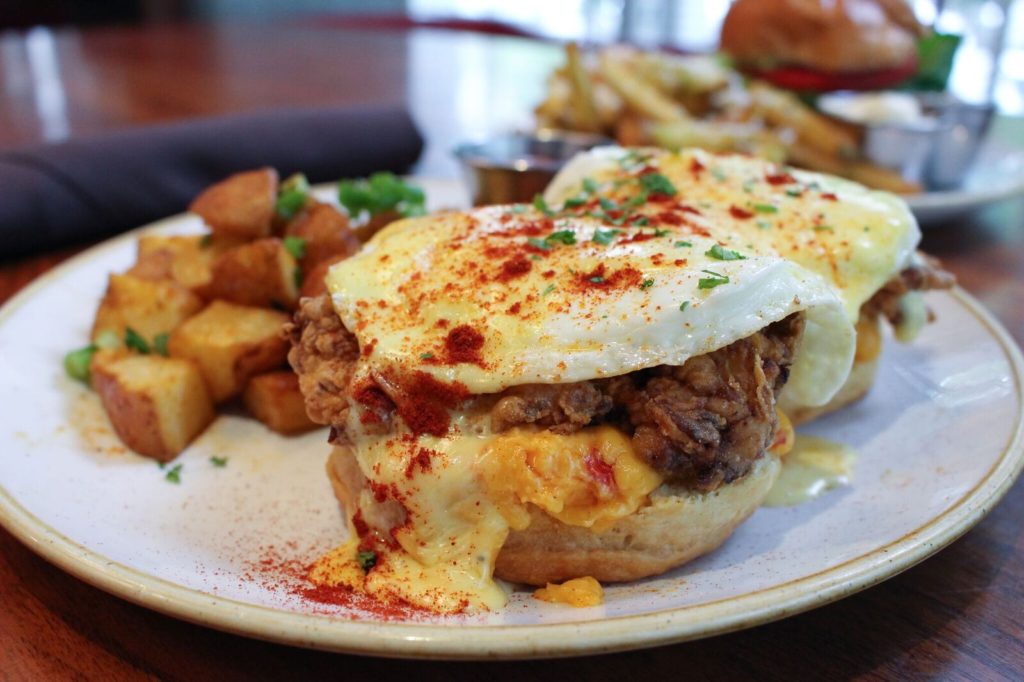 We also had the stuffed French toast.  I am a huge fan of all things bright, and this French toast was everything I needed and more.  The French toast was topped with a berry compote, stuffed with whipped ricotta, topped with granola, and served with a side of bacon.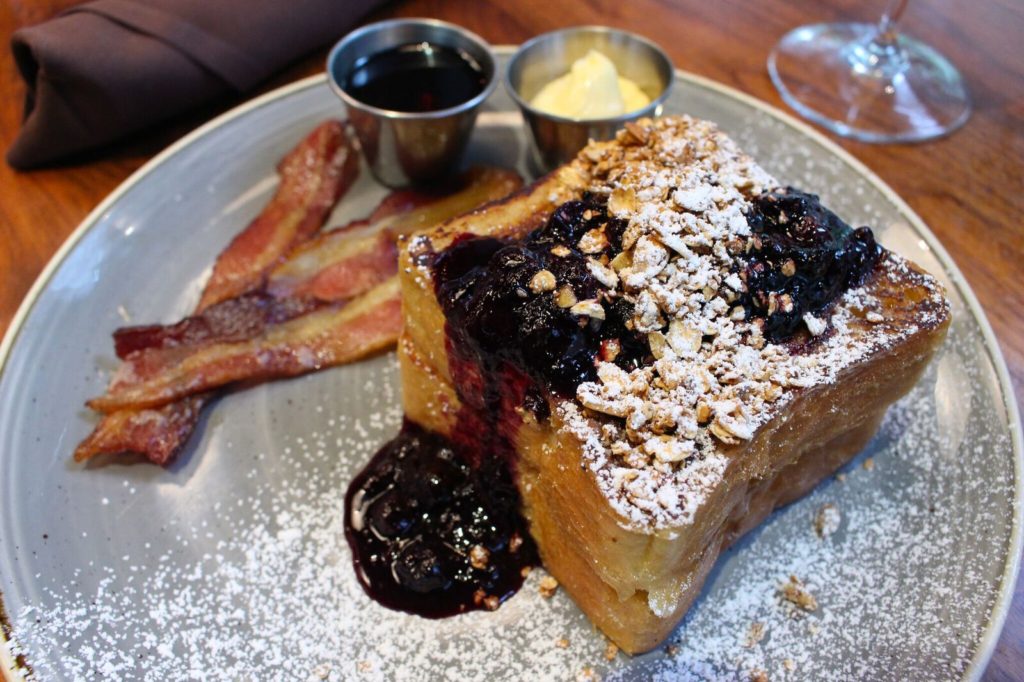 It was the perfect ending to our meal. This weekend, treat yourself to a brunch at TAP.  You're gonna have a great experience with a nominal dining experience.