This past week I had the pleasure of visiting Galla's for the first time, a fun neighborhood pizza joint located in the up-and-coming Chamblee/Brookhaven area. I had heard rave reviews about the restaurant from Brookhaven locals, and I can certainly see what all the buzz is about.  Galla's has two other locations in Dunwoody and Norcross. Galla's is the perfect spot for a laid-back evening with friends or family. The Chamblee location hosts various family game nights, such as Bingo on Thursday nights and trivia on Wednesdays and Saturdays. Galla's also offers carryout and delivery options, which is perfect for a summer night at the pool or watching a game at home. I immediately learned upon arrival that Galla's does not exclusively serve pizza. Rather, they have quite an impressive array of classic American favorites, including everything from savory wings and subs to delicious pasta and their notoriously addictive Garlic Rolls. You're guaranteed to find something you love from their extensive menu!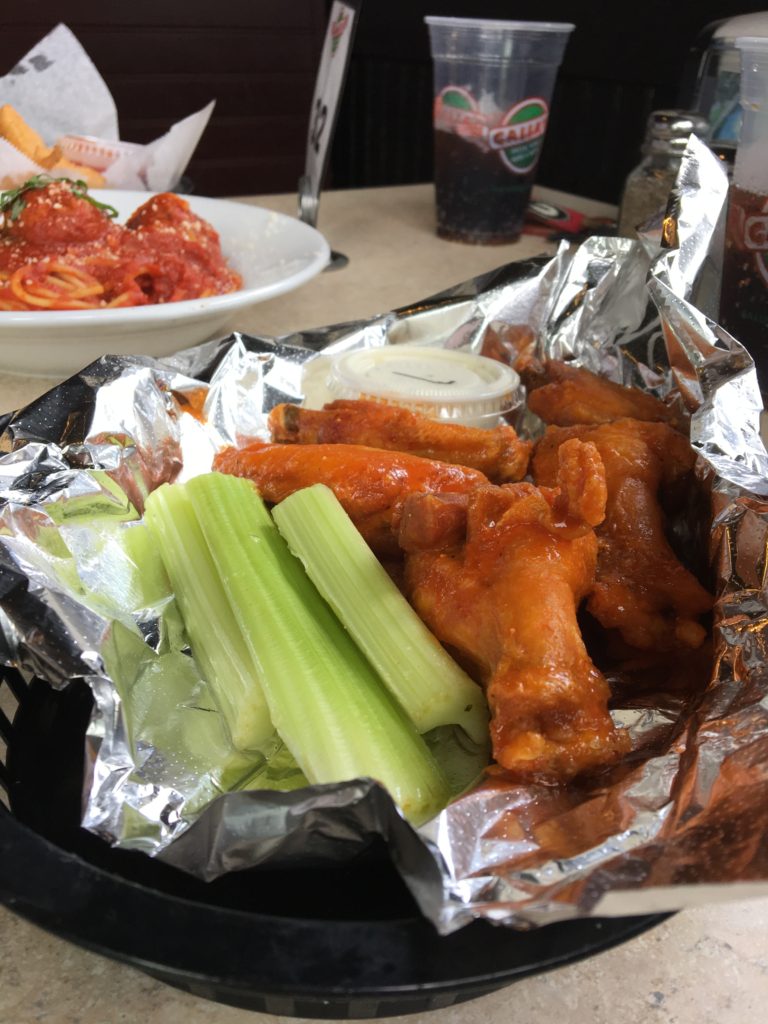 For appetizers, I ordered the Garlic Rolls and Hand-battered Fried Calamari. Both were absolutely delicious! The calamari was truly some of the best I've ever had. It was cooked to crisp perfection. The Garlic Rolls are a house favorite, and after eating probably way too many, I can see why! They were incredibly fluffy and light filling, yet filling.They were sinfully buttery and went perfectly with the entrees that followed.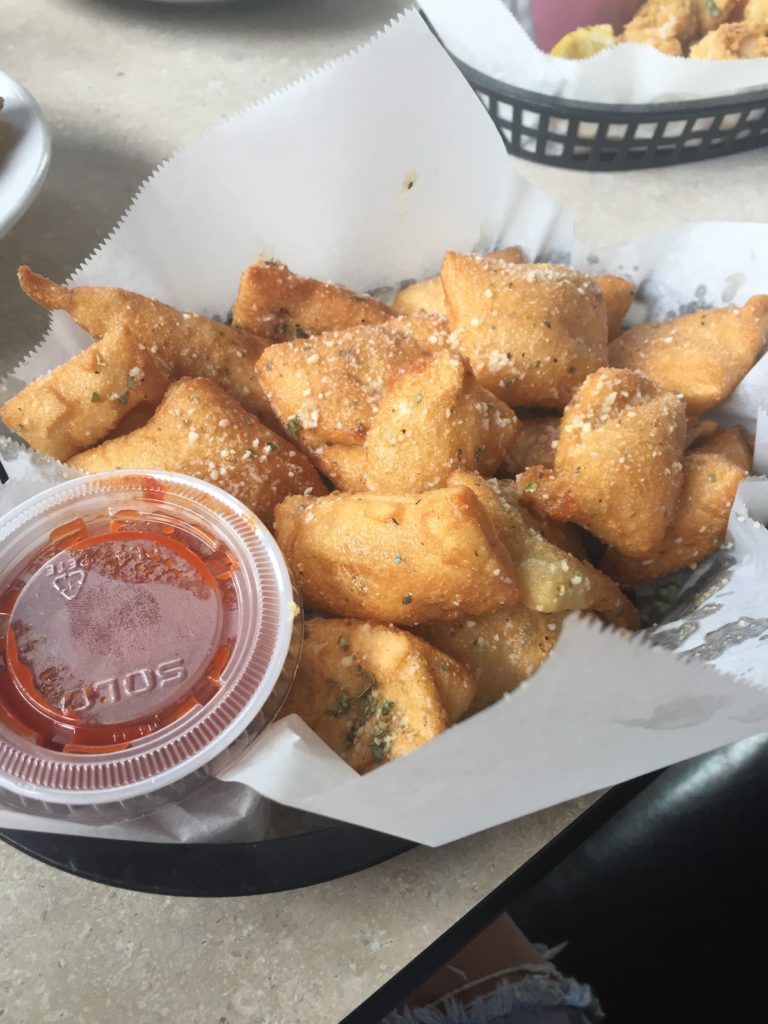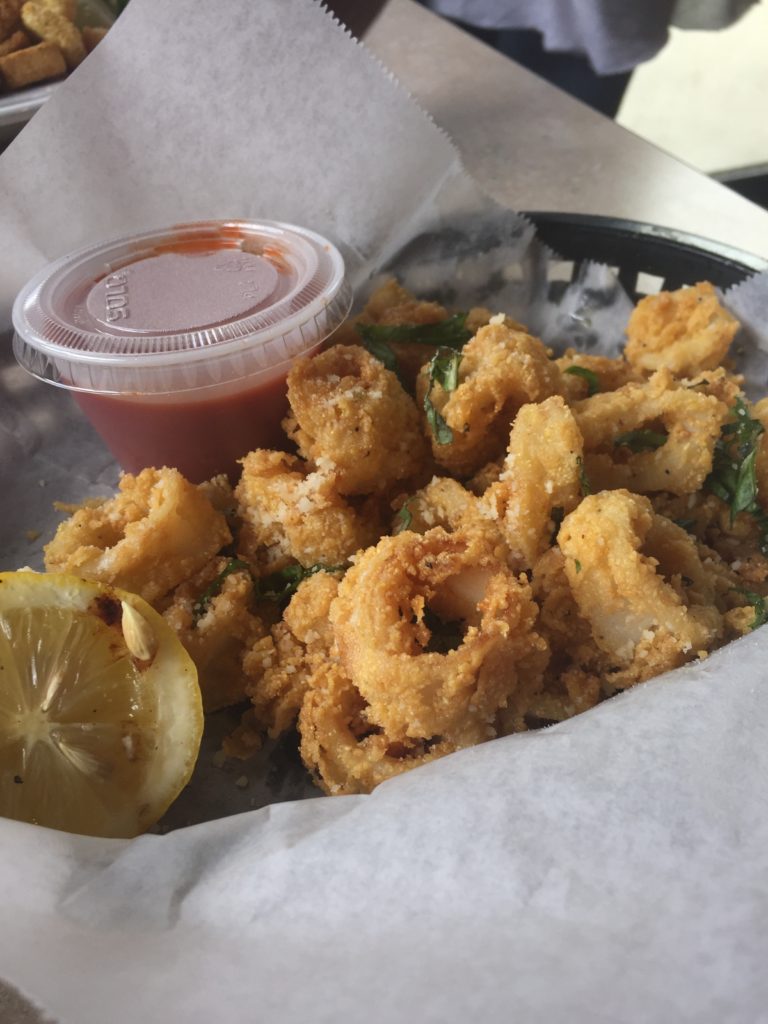 The first menu item I tried was the Caesar Salad. The fresh mixed greens were perfect with the yummy grilled chicken I ordered on it.What really made the salad was the delicious creamy dressing, which I highly recommend.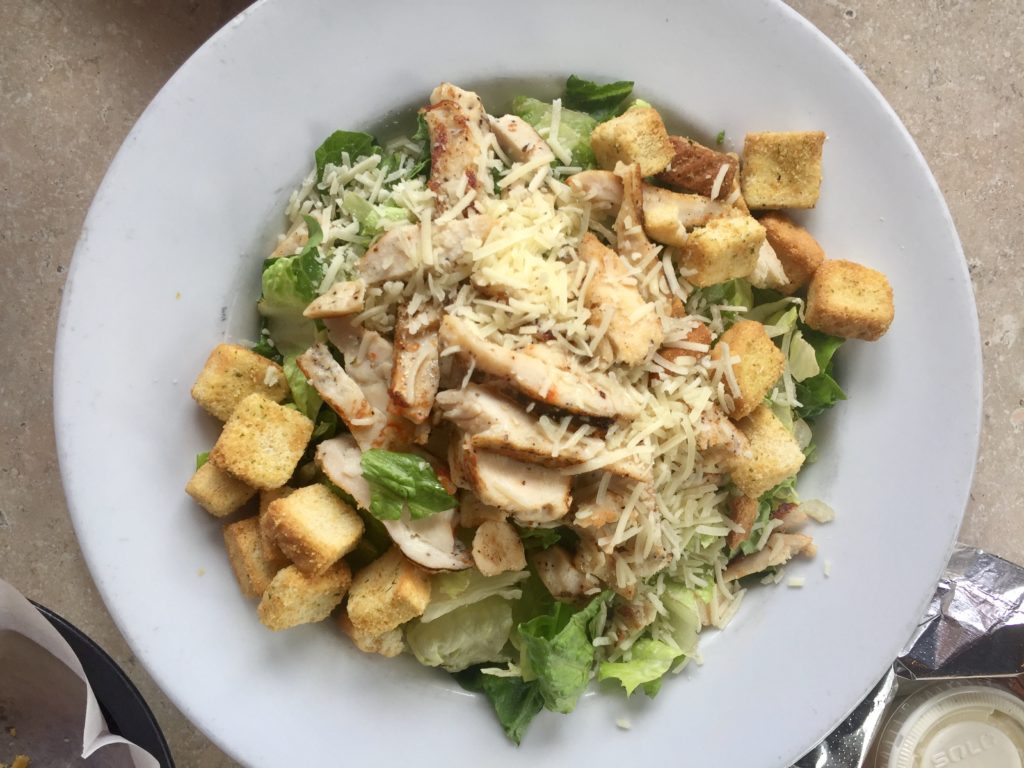 Next, I had the mild wings and marinara with meatballs. The wings were crisp and savory, and the cool celery and ranch that came with it offset it perfectly. The pasta was topped with sweet marinara and mouthwatering meatballs. This was probably my favorite dish. Each bite was like a little slice of Italian heaven.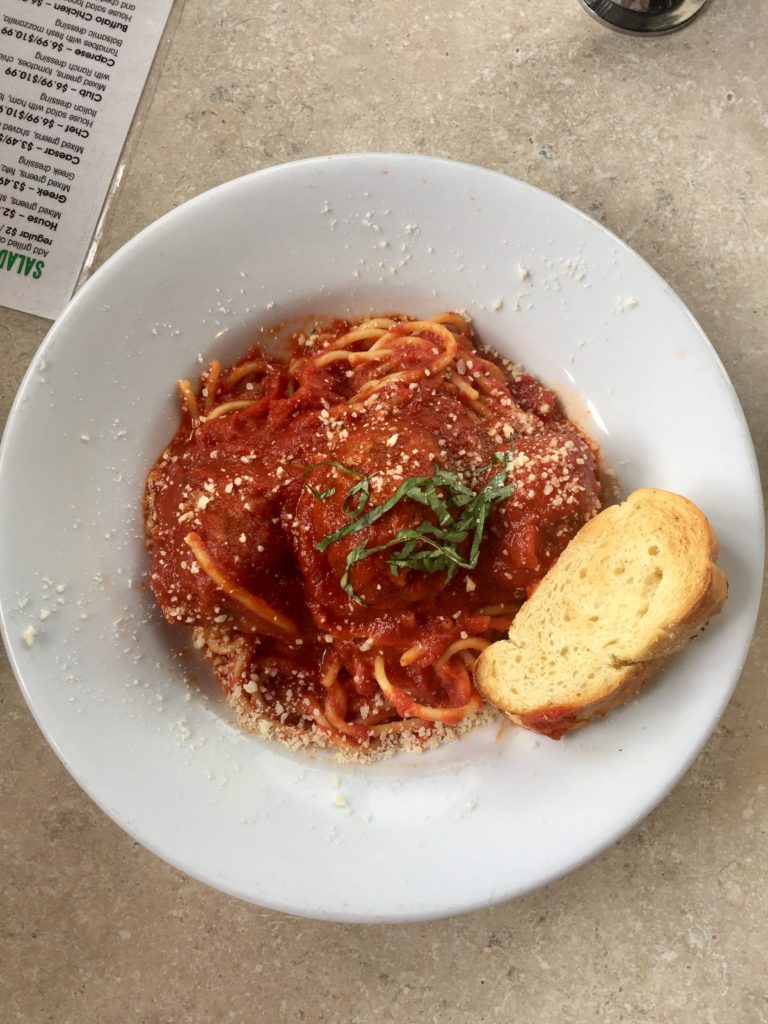 Lastly, I had to save room for the trifecta; three of Galla's most popular pizzas. I ordered (from left to right) the Italian style, Buffalo Chicken Finger, and the Sicilian pizzas. I ordered the mini size (which is 9" and 4 slices), each of which is the perfect portion for one person. The pizzas came out steaming hot. Each one was baked to perfection, with a crunchy-textured crust and cheesy interior. The marinara sauce on the Buffalo and Italian was clearly freshly made and simply delectable. The pizzas were freshly cut in front of me, and it took me no time to dig into them. I was really impressed by how many pizza option Galla's offers. Whether it be their Taco Pizza, Popeye Pizza ( a bleu cheese sauce base with roasted spinach), or the classic "The Works" (pizza sauce topped with  mozzarella cheese, pepperoni, fresh mushrooms, green and black olives, green peppers, onions, and Italian sausage), everyone can find a pizza they love here!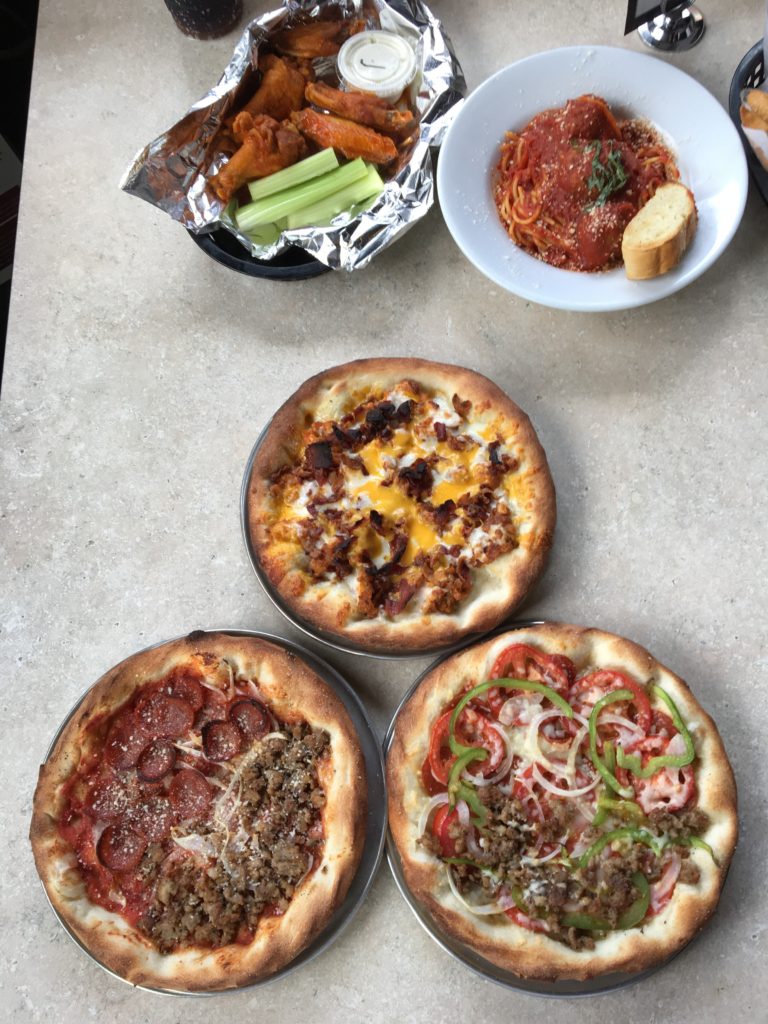 Overall, I was highly impressed with the quality of the food at Galla's, as well as the service. The interior is clean and inviting, and it's clear that the restaurant really values customer service. The manager followed up with me multiple times during my meal and created a lovely dining environment. Galla's is the perfect place to go to if you're looking for no-frills, classic Italian-American cuisine.
By: Christina Neary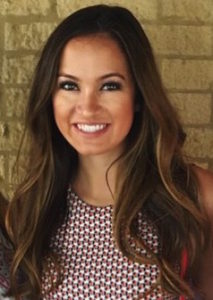 Christina Neary is an Atlanta native. She's currently pursuing a degree in Advertising at the University of Nebraska-Lincoln.She is a summer intern for Eating with Erica and a contributing writer. When she's not writing, she enjoys traveling, spending time with her cat, and binge watching various Netflix shows. Instagram: @cmneary101