Cobb Galleria Chef's Table With Monday Night Brewery
As much of a foodie as I consider myself, I've never had the opportunity to have a chef's table experience until Erica invited me to join her at the Cobb Galleria's biannual chef's table dinner. As I'm also Team Eating with Erica's sole beer enthusiast, she also thought I'd enjoy the pairings by Monday Night Brewing.
Y'all. I cannot even begin to describe the gloriousness that was this meal.Chef Nick Walker might be one of Atlanta's best kept secrets and I can say that the Cobb Galleria and Cobb Energy Centre family's gain is the traditional restaurant world's loss.
Additionally, if you haven't made the trip to Atlanta's Monday Night Brewing, you're missing out on some amazing beers. Brewer Peter Kiley is a low-key genius, and he graciously brought along six beautiful, different beers that were all treats.
The first and second courses featured a ginger crab fritter (with spicy banana ketchup!) and a duck and blood orange salad, paired with the Belgian-style Fu Manbrew and Blind Pirate IPA, respectively. The pleasantly spicy Fu Manbrew and the crab fritter were a perfect duo (and thankfully Chef Nick had made multiple fritters for us). The salad featured an extremely cool-looking (and delicious) duck ham, and I love blood oranges, and with the IPA, it was a great marriage of richness and bitterness.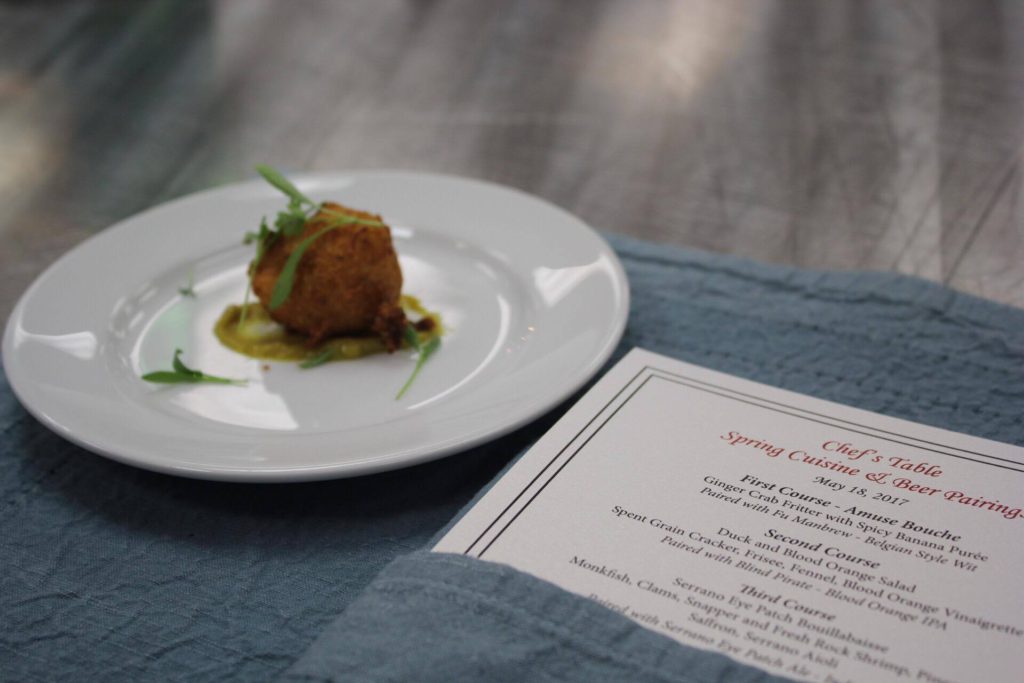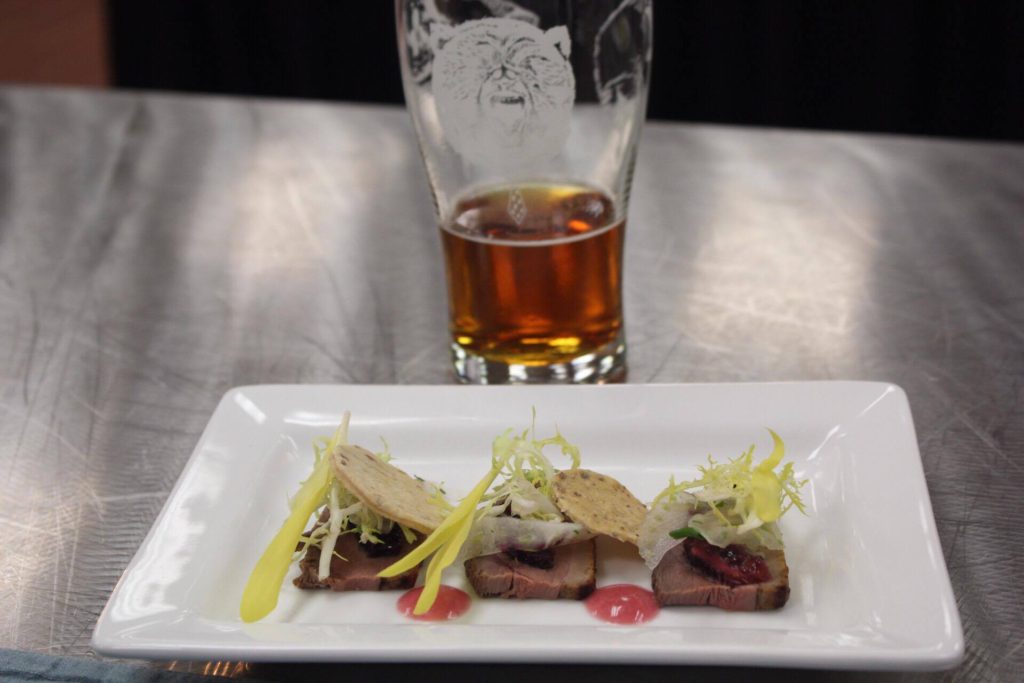 The third course featured a deconstructed bouillabaise with a pineapple saffron broth that made me (an admitted seafood wimp) fall in love. The limited edition Serrano Eye Patch Indian Pale Ale added an aggressive pepper kick I adored and thought worked with all of the seafoods. It would also be a great accompaniment to any summer fish dish.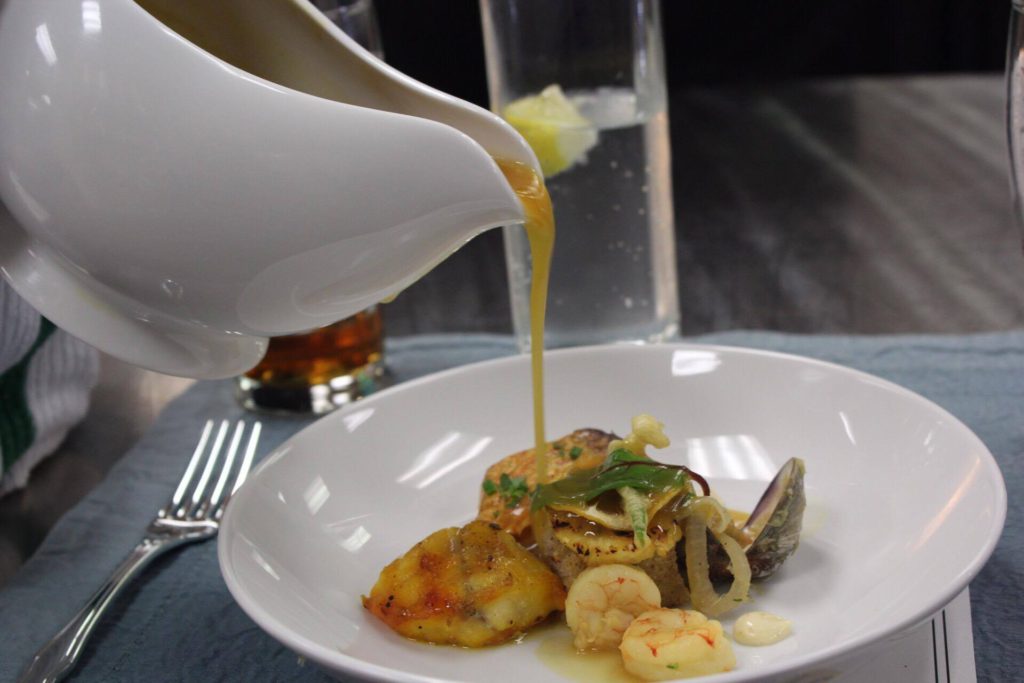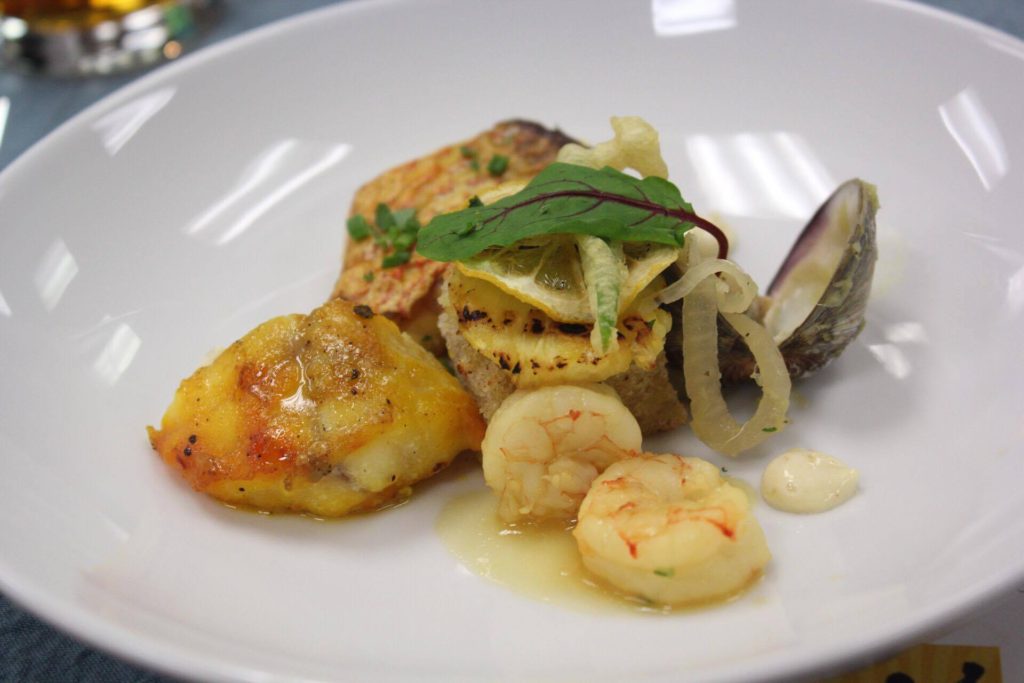 The fourth course and its refreshing pear sorbet featured what would be my favorite beer of the evening. One of Monday Night Brewing's limited edition Black Tie offerings, Gun Show, was an amazing Belgian-Style Golden Ale that was made with champagne yeast and grains that gave the cider-like beer a lovely clove essence. It would be a perfect fall football beer if we could talk Peter into brewing it year-round.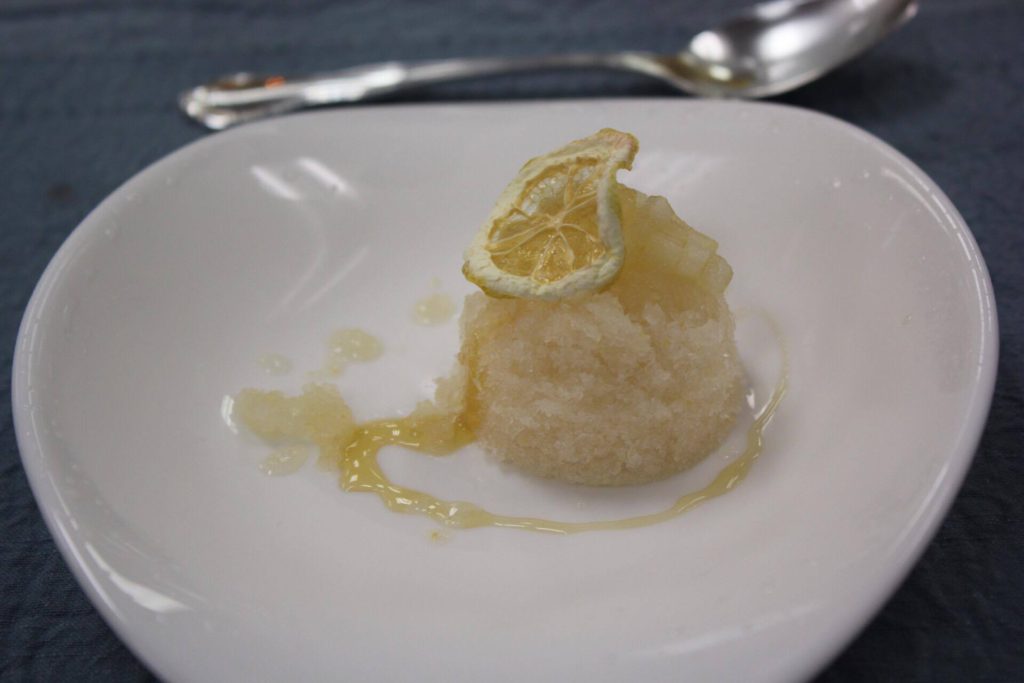 Chef Nick won my undying devotion during the fifth course, in which the only notes I made were "too happy eating to write." He served a braised beef cheek over Carolina rice grits with carrots, mushrooms, and greens. The cocoa sauce paired perfectly with the Bourbon Barrell Drafty Kilt. It wasn't too heavy, even though it was a braised dish, and had I not been among people, I would have licked my plate.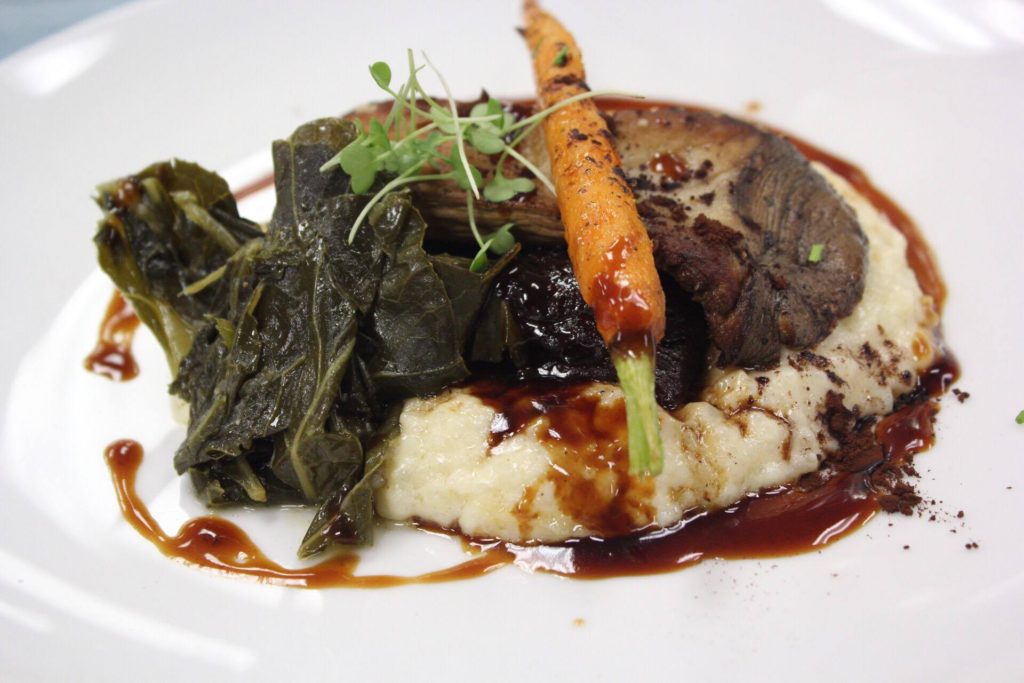 Our evening finished with a fancy hazelnut cigar and actual smoke! The dark chocolate and sweet cream definitely said "dessert" but, with its pairing of Toasted Hazelnut Imperial Stout, avoided cavity-inducing sweetness, and was a lovely finish to a beautiful meal.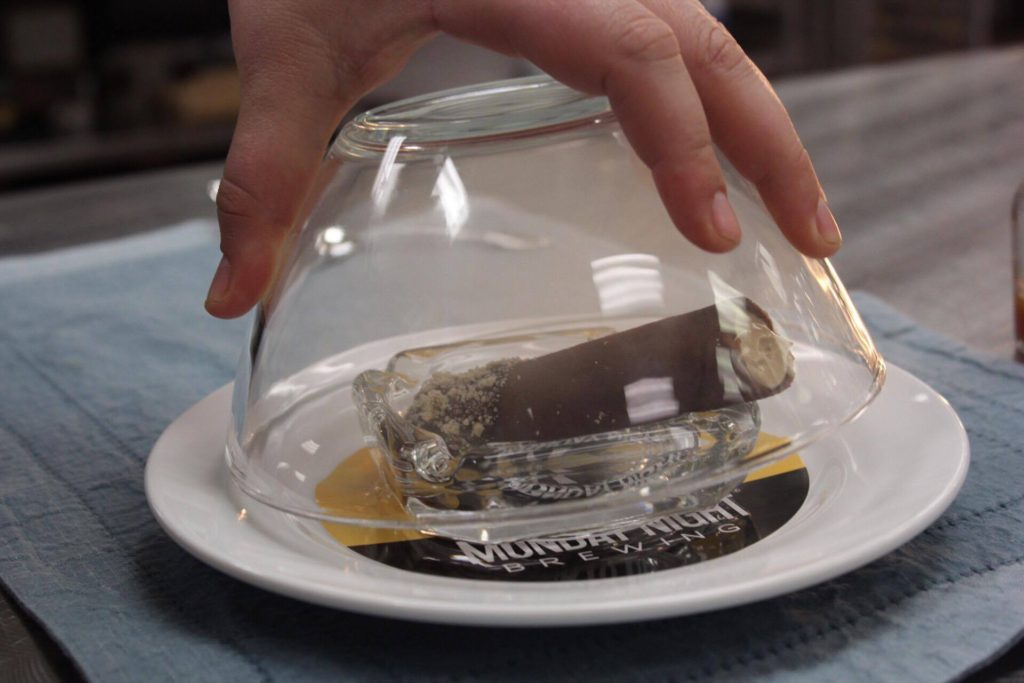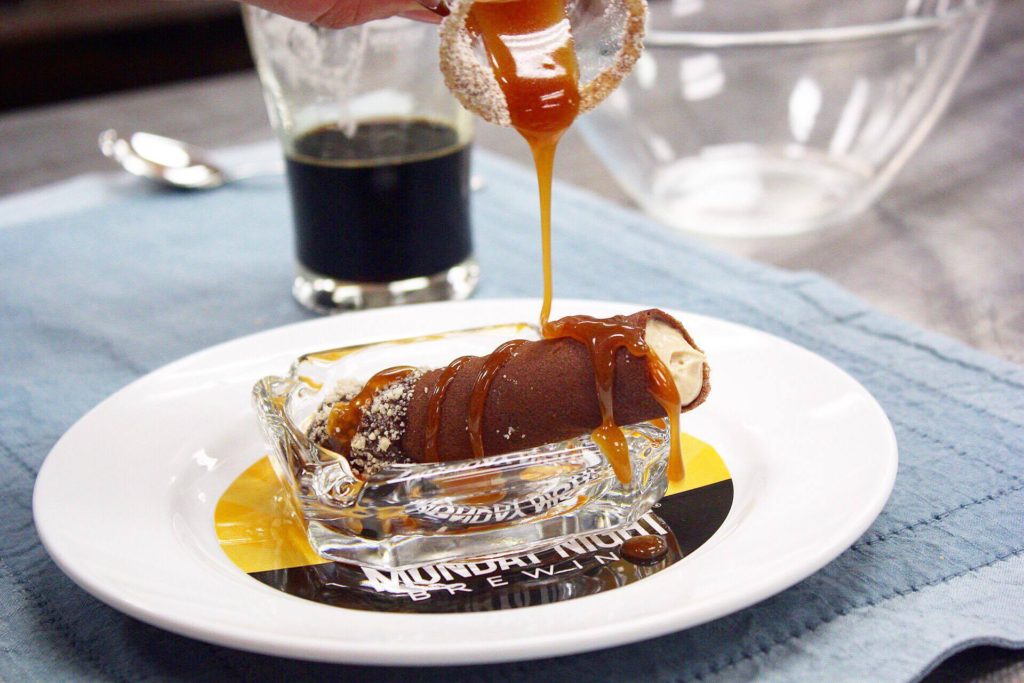 If you're planning a special event this year, be it wedding, fundraiser, or super-sweet 16, book your event with the Cobb Galleria. Chef Nick will make food that will be the highlight of any party. After your fancy party, go kick back at Monday Night Brewing and try to get someone to tell you the real story behind the brewery's logo. You won't regret going to either place.