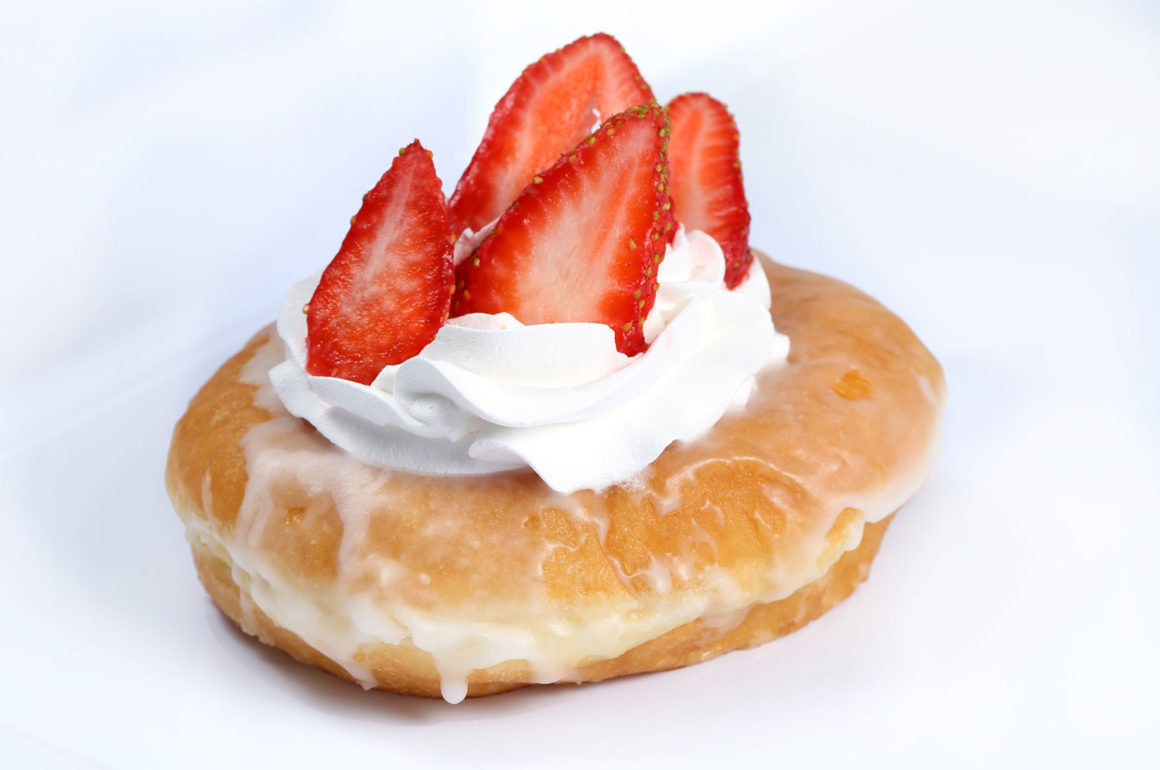 I love donuts! Anytime I have a chance to indulge or overindulge I make sure to visit the following Atlanta donuts spots:
Ricotta Fritters with Seasonal Jam and Honey created at No. 246 
(Location: 129 E. Ponce de Leon Avenue, Decatur, GA)
There are a number of reasons to go to Ford Fry's amazing restaurant for any meal, but his homage to donut holes were one of my favorite dishes of 2015 and remain one of the best things this non-sweet-tooth haver has ever eaten at brunch.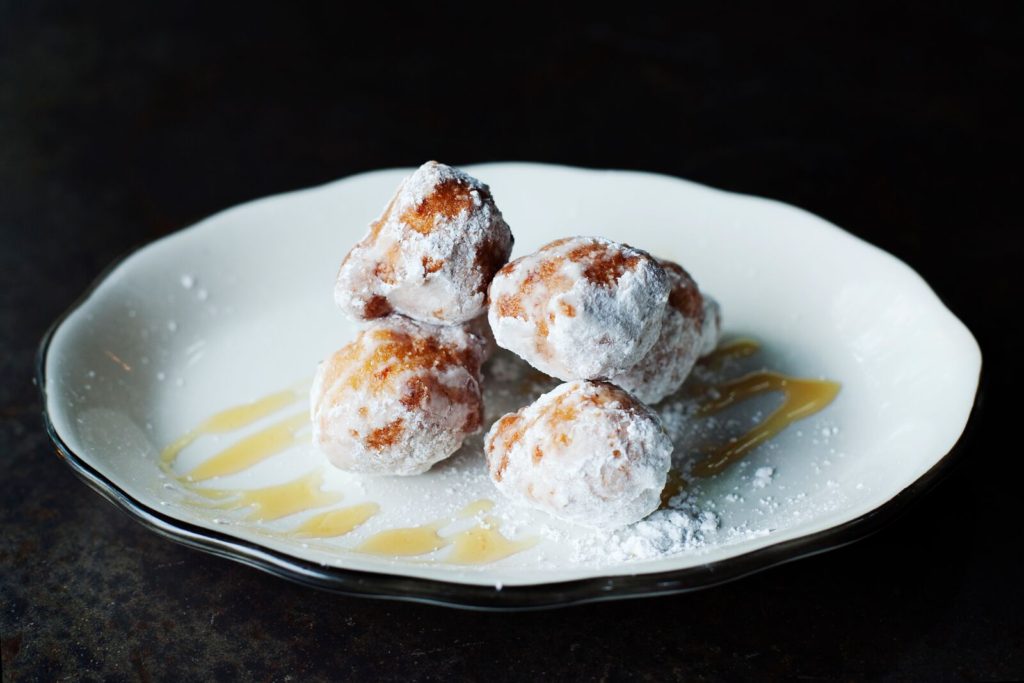 Photo Credit Emily Schultz.
Elvis! created at Ike and Jane
(Location: 1307 Prince Avenue, Athens, GA)
For most people in Atlanta, you won't drive to Ike and Jane for weekday treats, so save indulgences like this for weekend trips to Athens's music festivals or Georgia football games. Is this practical for an Atlanta-centric donut list? Probably not, but I loved them during my college years. Plus, how could I not include any place with a trademark donut that features peanut butter, bananas, and bacon?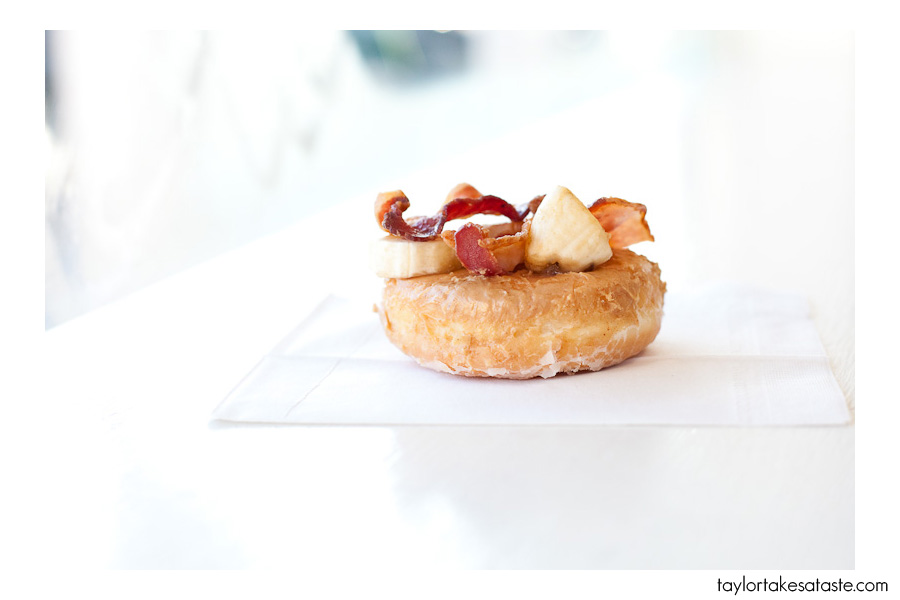 Photo Credit: Taylor Takes a Taste
Fancy? Nope. Easy to get to? Absolutely. Sometimes when you're traveling, you just need to stop at a place where you know you're going to get a good pastry.  I've never been disappointed with Publix's version of my favorite, the Boston Cream. And if your cravings are speaking to you, but you aren't sure if you want sweet or savory, you can always put a piece of Publix fried chicken in between a sliced apple fritter for the next great breakfast sandwich.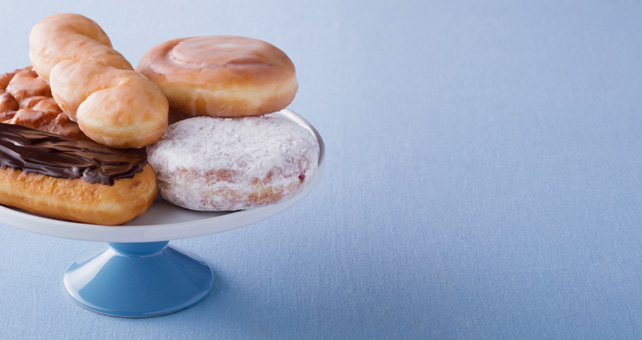 Photo Credit: Publix 
(Location: 3794 Roswell Road, NE, Atlanta, GA 30342) 
Bon Glaze is a step above any donut shop I have been to. If you follow this donut boutique on Instagram, you will notice that no matter the occasion, this amazing place is always on trend with pop culture and incorporating delish donuts.  From their awesome Prince tribute donut, which was one of their most popular, to their election donuts, to being featured on The Food Network, Bon Glaze is going to keep you wanting more. Make sure you try the cotton candy donut!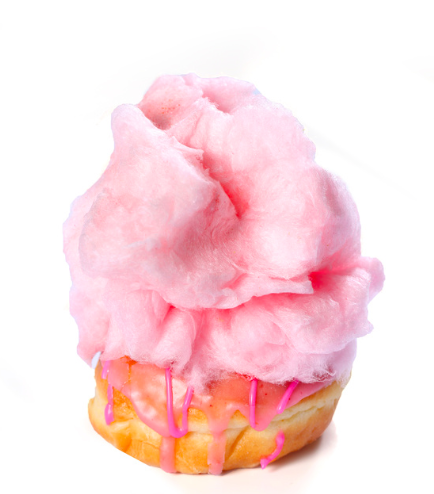 Photo Credit: Bon Glaze
(Location: 535 10th Street, NW, Atlanta, GA  30318)
A mouth orgasm is what a Sublime donut will make you have.  After you visit Sublime Doughnuts and indulge in one of their sweet creations, you will realize how and why they have earned prestigious features onThe Food Network, Food and Wine, USA Today, The Chew, and Zagat.  Not only is this a local business, but the owner was formerly in the military.  What other reason do you need to support this gem?  Make sure you try the maple-bacon-cheddar donut.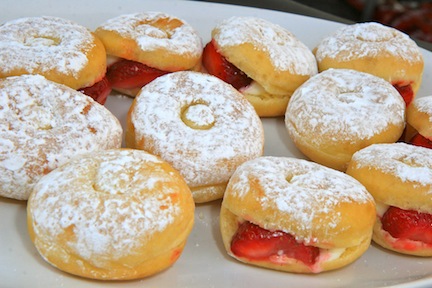 Photo Credit: Pretty Southern 
 (Location: 908 W. College Avenue, 30030, Decatur, GA)
Revolution Doughnuts offers various styles and flavors of donuts.  And if you're vegan, you're in luck because they offer donuts for you as well. Their vegan donuts are made without ingredients that are sourced from animals such as dairy, meat, eggs, and honey.  All their donuts are handmade, and only the freshest and all-natural ingredients are used.  Family-owned and -operated, this donut shop's mission is simple: To revitalize the American doughnut by helping to restore the doughnut to its former glory as a simple, tasty, hand-crafted treat. Typically at regular donut shops, you just get a few choices. But at Revolution Doughnuts you have four different styles of donuts:
Filled Rounds:handcrafted seasonal fillings in a yeast raised round.
Yeast Style: light and fluffy dough with a satisfying chew.
Baked Cake: moist and soft, "poundcake-like" texture, not fried.
Cake Style: moist, dense, and tender with a crunchy exterior.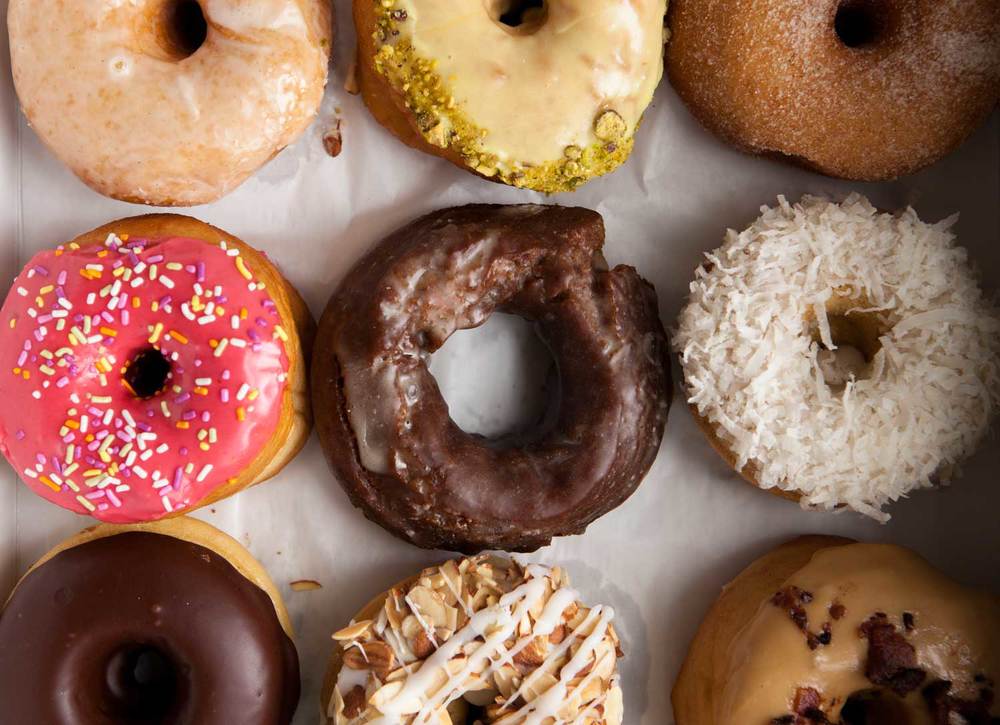 Photo Credit: Revolution Donuts 
(Locations: Alpharetta, Dunwoody & Sandy Springs)
Da Vinci's Donuts puts a unique and creative take on donuts; however, it's a typical donut cafe. With its modest-size donut, yet, abundant with toppings, you can enjoy your treat with higher satisfaction and less guilt than traditional donuts. Pairing it with a locally roasted cup of coffee or a gourmet cup of tea completes your experience. And if you visit on National Donut Day you will receive a free donut.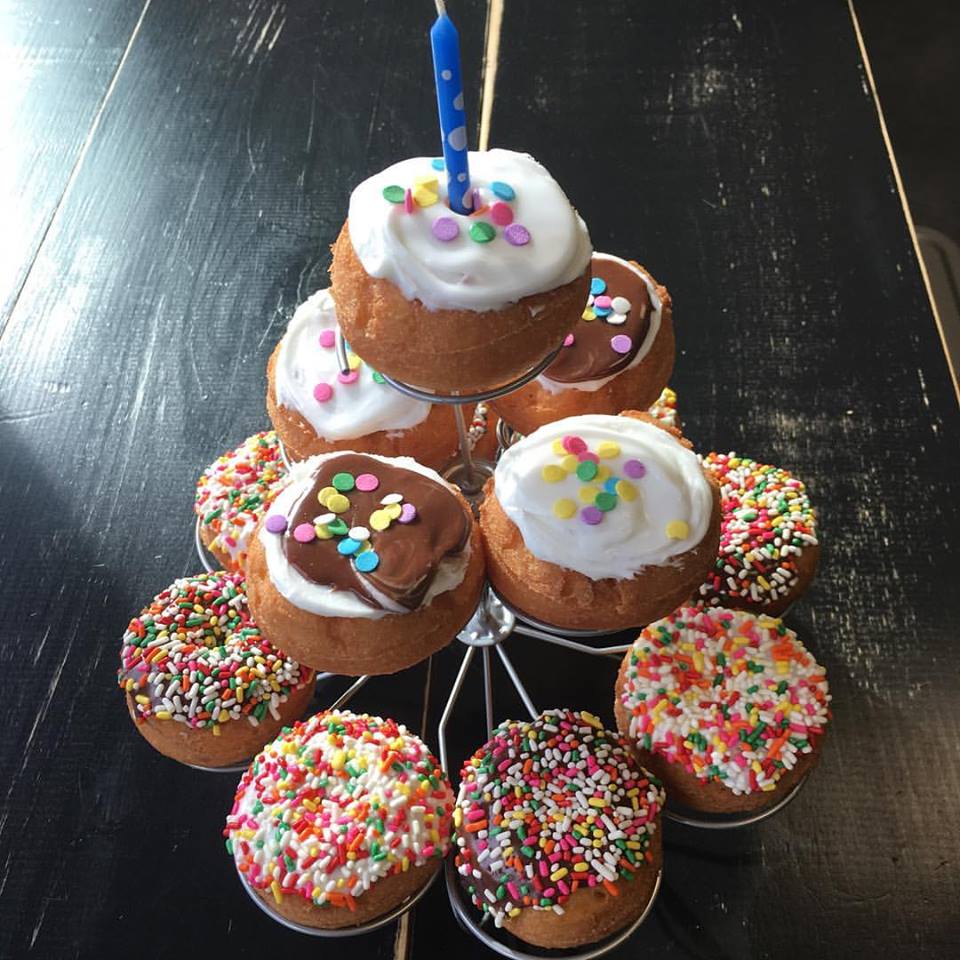 Photo Credit: Da Vinci's Donuts
Krispy Kreme Milkshake created at Flip Burger Boutique
(Locations: 3655 Roswell Road, NE; 1587 Howell Mill Road, NW, Atlanta)
How did a former Top Chef and his fancy burger place win a spot in my heart for favorite donut? Easy! Richard Blais's Krispy Kreme milkshake, a mainstay on the Flip Burger menu, is sweet, decadent, and made with liquid nitrogen (#superheroshake). Plus, they'll spike it with donut-flavored vodka so that you and your donut are living your best lives.
By: Rachel Boyd & Erica Key 
Please follow and like us: