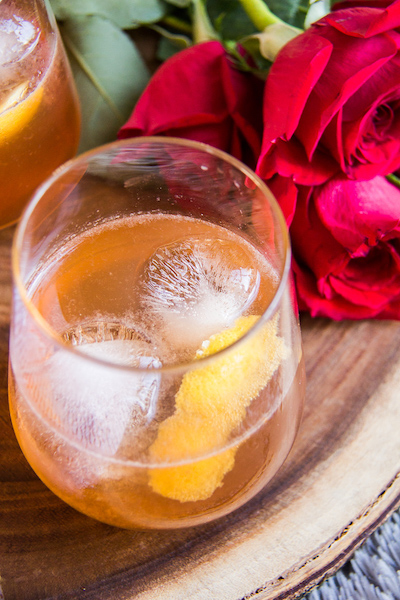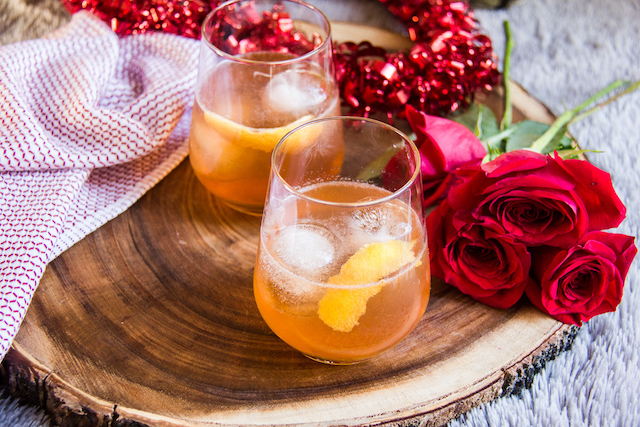 Over the years, I have been less excited about dining out on Valentine's Day.  Between the large crowds and prix fixe menu, I have enjoyed staying in for Valentine's Day, which means less money on dinner and more money on gifts.  With this lovely day rapidly approaching, a few of my favorite chefs, Mandy Landefeld and Chef Phillips, and Eating with Erica recipe curator, Rachel Boyd, have provided delectable recipes for you and your Bae. Throughout the next 10 days , we will be sharing romantic and scrumptious recipes.  Don't worry.  No matter what your cooking skill level is, you'll be able to create these recipes in your home.  What's a fabulous dinner without an equally fabulous cocktail?  Now is a great time to work on Valentine's Day cocktails.  This cocktail is perfect for the man in your life.  What's better than Bourbon and Bubbles? I had a great time playing bartender with my gal-pal, Mandy Landefeld (Sumptuous Living).  Mandy created this tasty cocktail in under ten minutes!
Click Here For Video Recipe : https://youtu.be/l6LxV4kIku4
Huge thanks Four Roses Bourbon and The Cooks Warehouse!
For Full Recipe Click Here: http://sumptuousliving.net/bourbon-champagne-cocktail/
All Photos Are Taken By: Mandy Landefeld