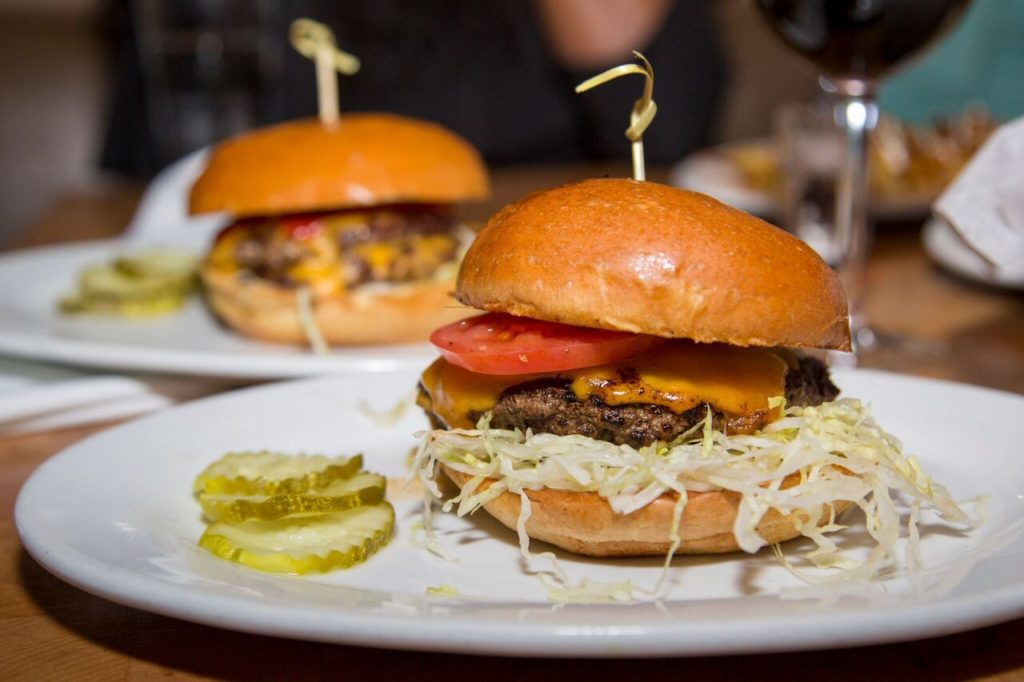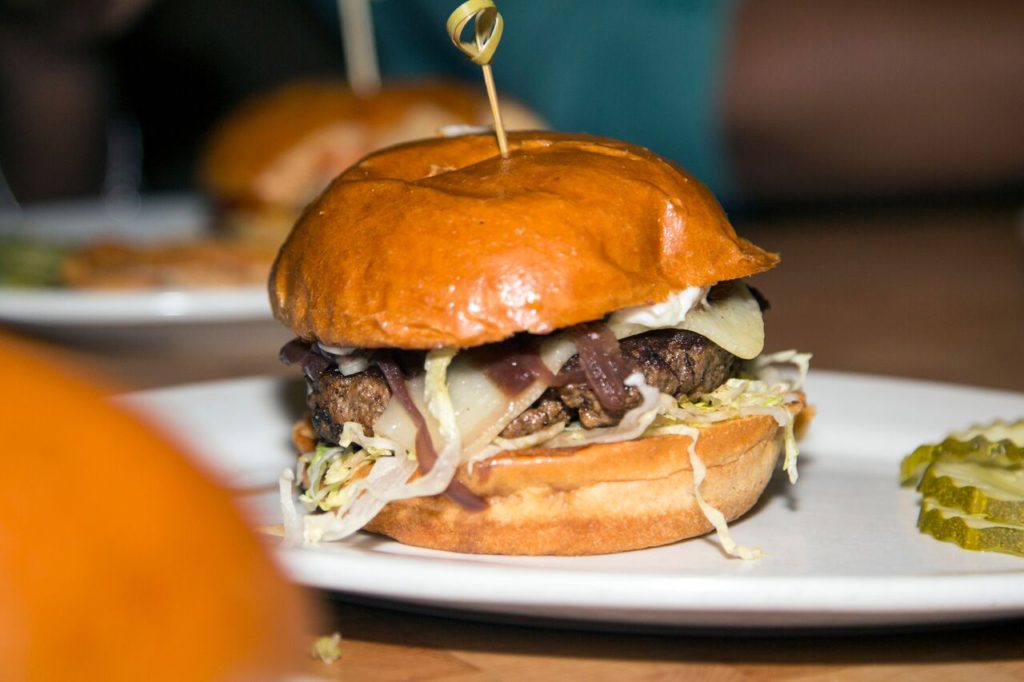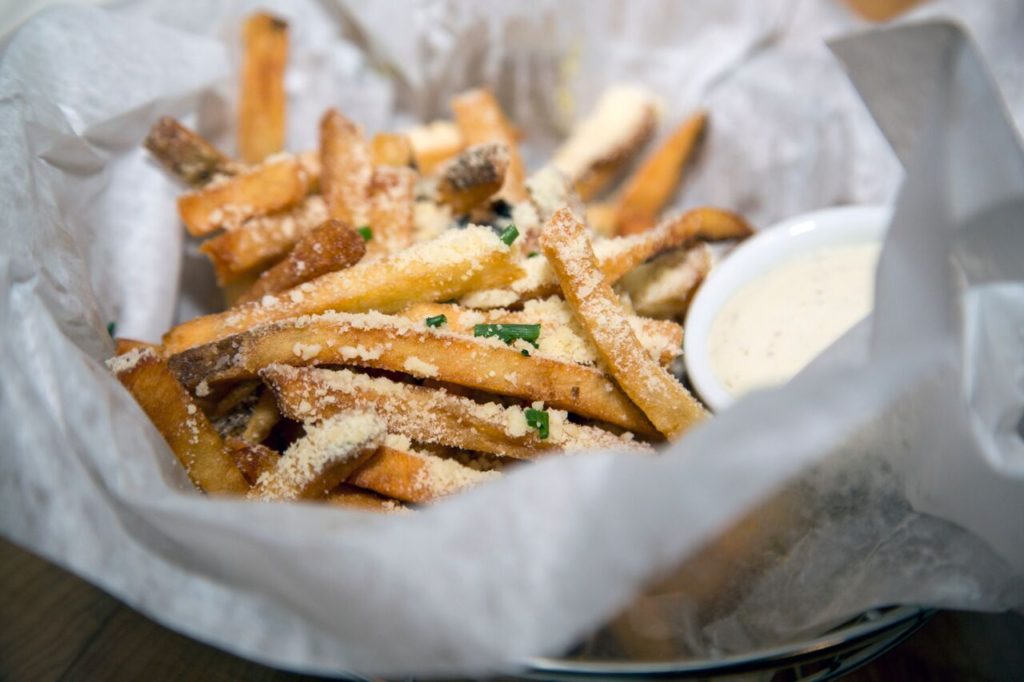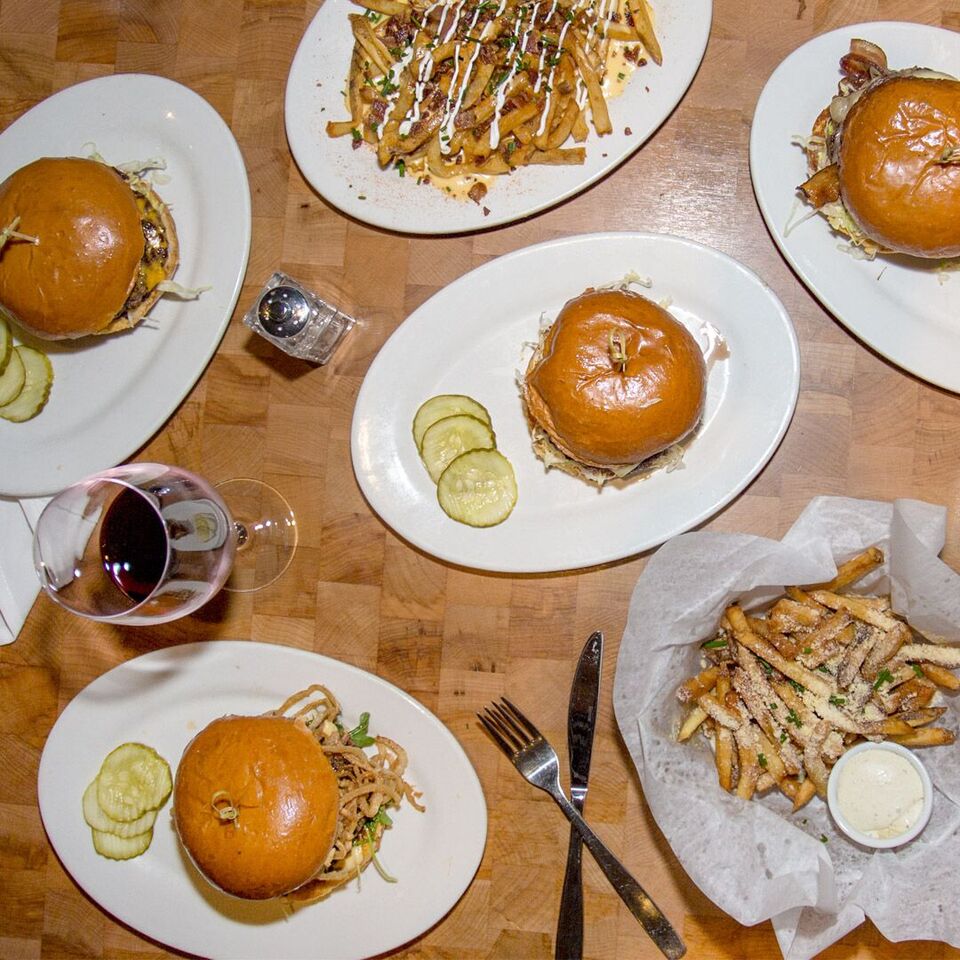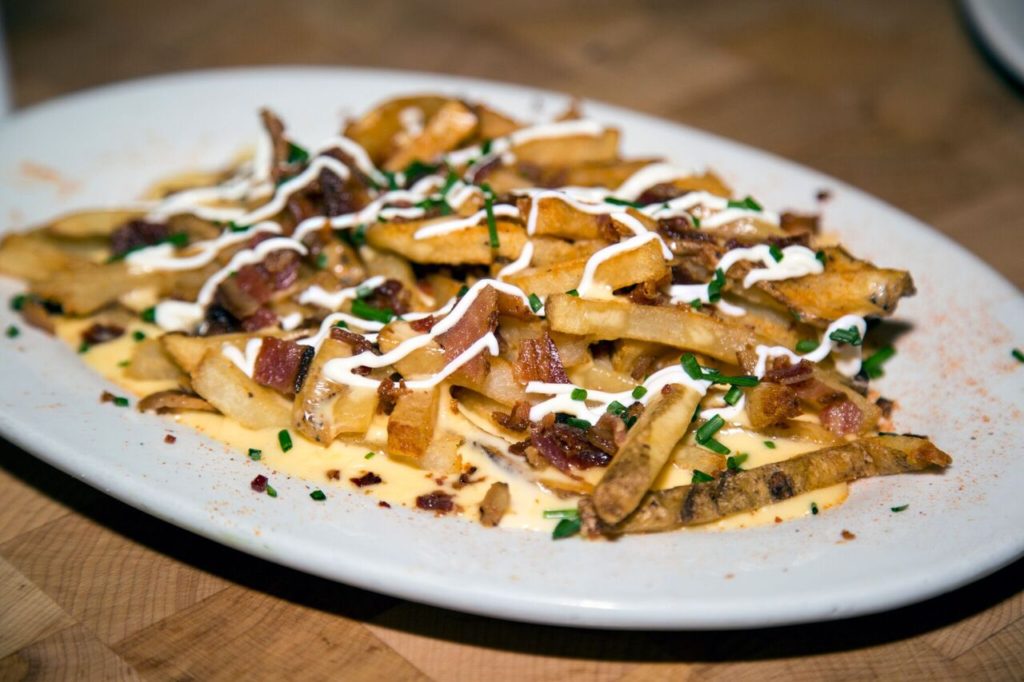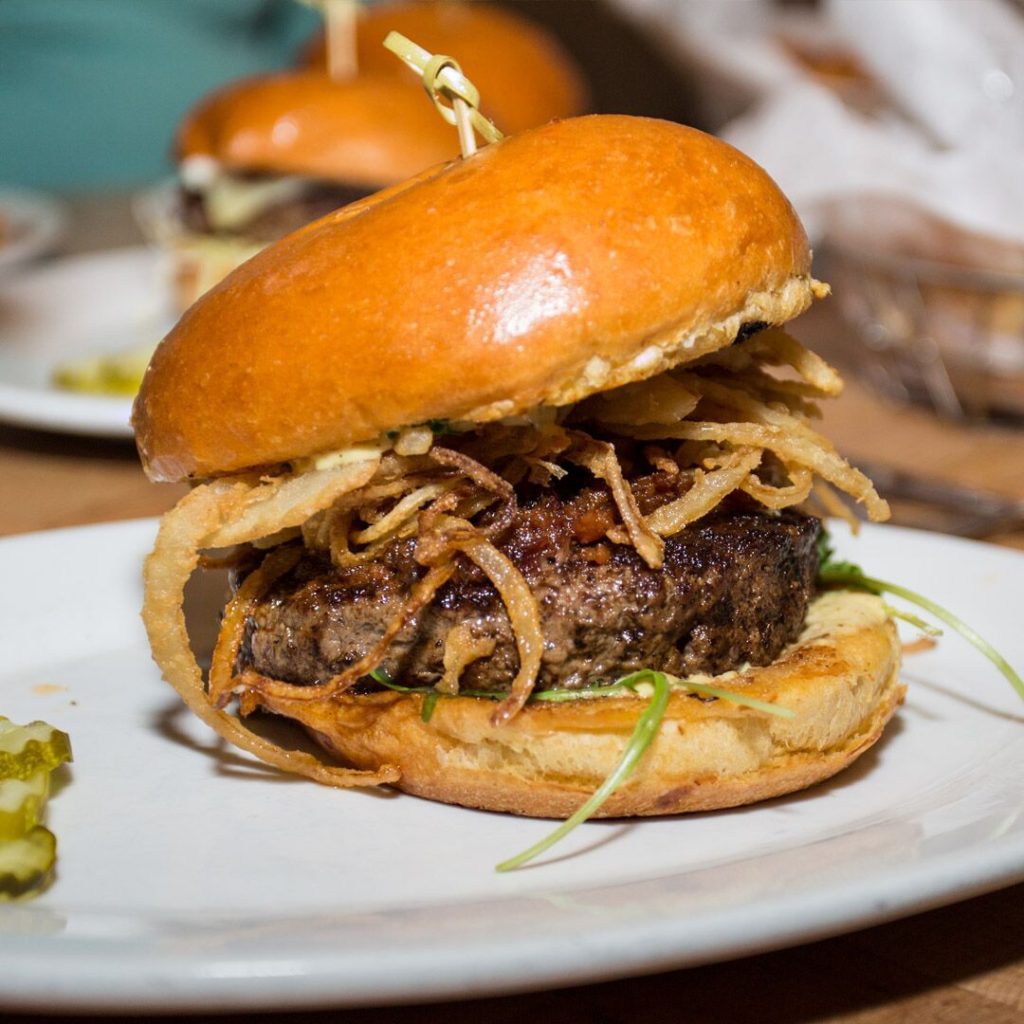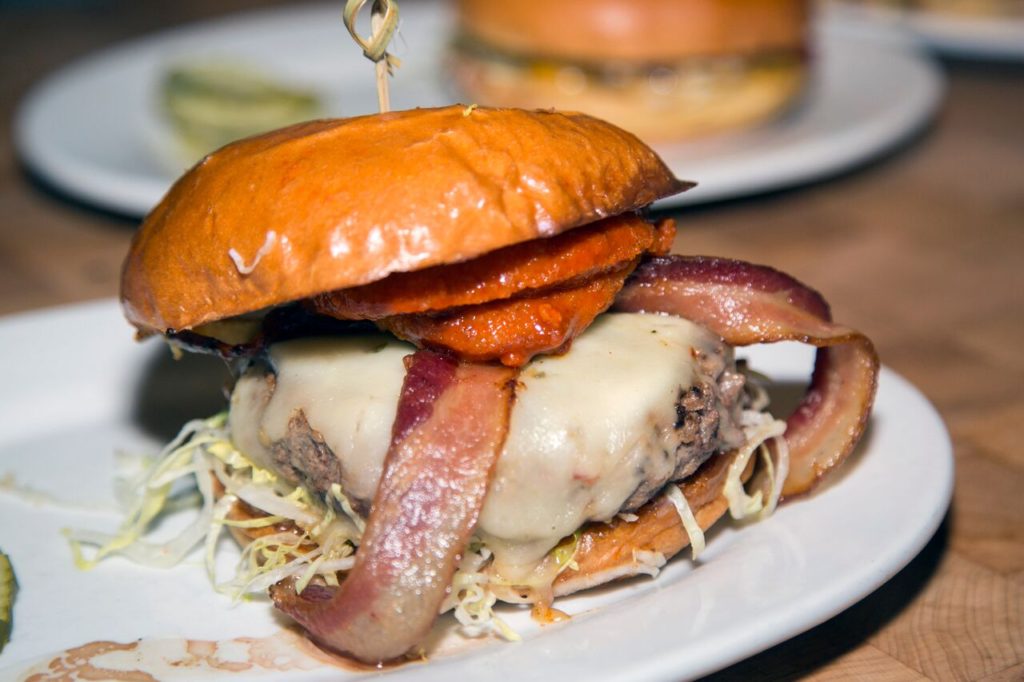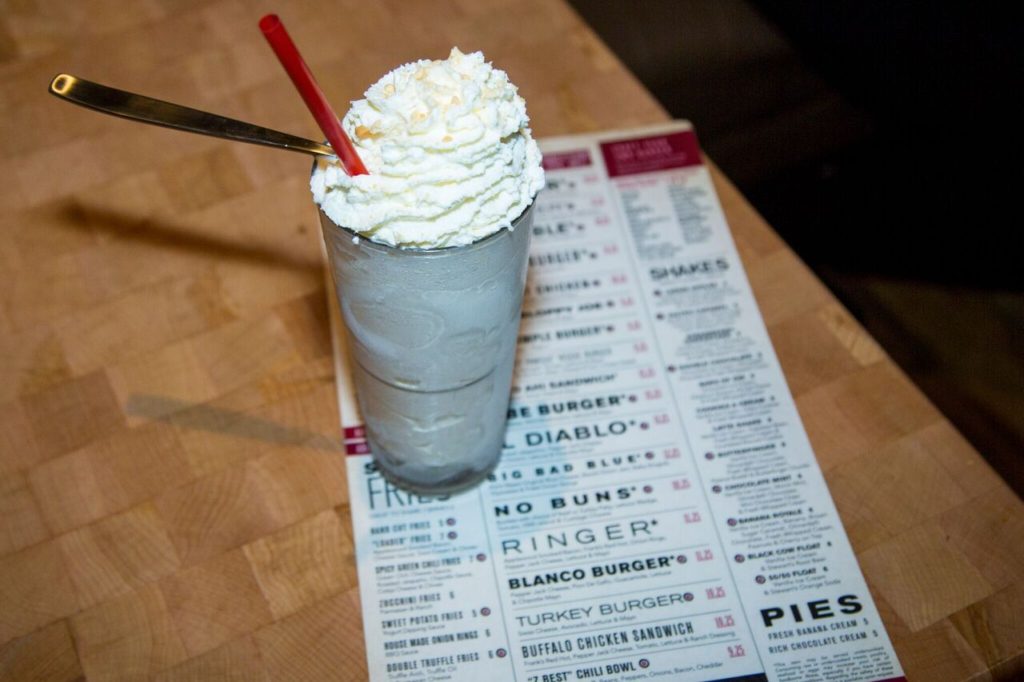 One of my favorite meals of all time is a juicy cheeseburger and a nice glass of wine as a bonus. So it's really not a surprise that I am a huge fan of Zinburger Wine & Burger Bar.
Zinburger Wine & Burger Bar is an upscale burger restaurant that offers gourmet burgers that are perfectly paired with various wine selections.  It's located in Buckhead next door to Lenox Square, and it's the first and only location in Georgia.  However, Zinburger has eight locations nationwide in Arizona, New York, New Jersey, North Carolina, Virginia, and Florida.
The décor is sleek, contemporary, upbeat, and playful.  It features rich wood and earth tones and stylish, comfortable seating.  The 5,621-square foot restaurant features 11 high-definition televisions located throughout the restaurant and bar and has a seating capacity of 204.  They also feature a huge patio with a fire pit, lounge seating, and dining tables.
All the burgers at Zinburger are made from scratch and cooked to order on a griddle.  The certified Angus beef and American-style Kobe beef are ground fresh twice a day.  Signature burgers include the Zinburger (with Manchego cheese & Zinfandel braised onions) and the Kobe burger (with Vermont cheddar and wild mushrooms).
Menu must-trys: 
Zinburger: Manchego cheese, Zinfandel braised onions, lettuce, and mayo
The Double: Two 3.5 oz. patties, double American cheese, minced onion, lettuce, ketchup, and mayo
Turkey Burger: Swiss cheese, avocado, lettuce, and  mayo
Blanco Burger: Pepper Jack cheese, pico de gallo, guacamole, lettuce, chipotle mayo
Double Truffle Fries: Truffle aioli, truffe e oil, parmesan cheese
Zucchini Fries: Parmesan and ranch
In addition to tasty burgers and wine, Zinburger also offers salads, sides, shakes, and desserts.  You will become a fan of their gourmet burgers.  You'll enjoy all of their burgers such as the turkey burger, turkey Sloppy Joe, Ahi, and veggie burger.  They also have chicken sandwiches and hearty salads.  Their dessert menu features old-fashioned, hand-dipped shakes, floats, and malts as well as banana cream and chocolate cream pies.
Zinburger offers a full bar with cocktails, 17 beer selections including eight on tap, and a wine menu that includes 23 varieties that are affordably priced from $5 to $15 a glass.  On Wednesdays, guests can enjoy half-price bottles of wine.  Happy Hour is weekdays from 3 till 6 p.m. and features discounts on beer and cocktails, $5 plain and simple burger, and half-price sides including fouble truffle fries, zucchini fries, sweet potato fries, and hand-cut fries.
I assure you that you will find a burger that your tastebuds will enjoy, and you will have a great time!
All Photos Are Taken By Jamie King Photography: http://www.jamiekingcreative.com
Follow Jamie On Instagram: @jkingphoto