St. Cecilia's is the place to be on any night, but a Friday night trip was my favorite. Imagine a large and airy space with light decor and conversations booming all around. This is St. Cecilia's. The vibe is perfect for a first date, an anniversary, or just a nice night out with your girlfriends. Every table gets complimentary focaccia with a whipped ricotta cheese topped with strong olive oil and black pepper. If there were a preferred way to start a meal, this would be it.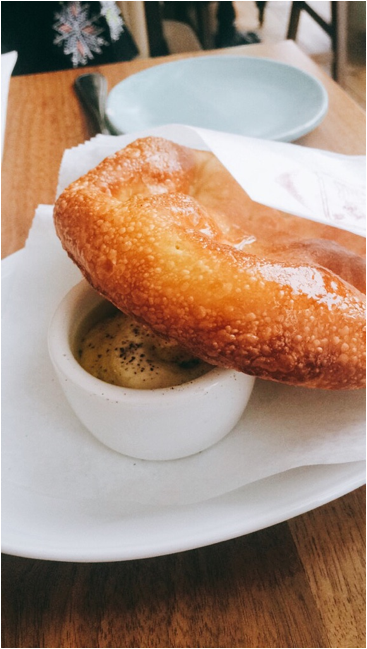 I had to try the Mixed Lettuces salad. It was an incredible mixture of a chilled assortment of lettuces topped with shaved vegetables (carrots and radishes) mixed in moscato vinaigrette and topped with Parmesan cheese. This salad was incredibly fresh and light. A perfect start to a perfect meal.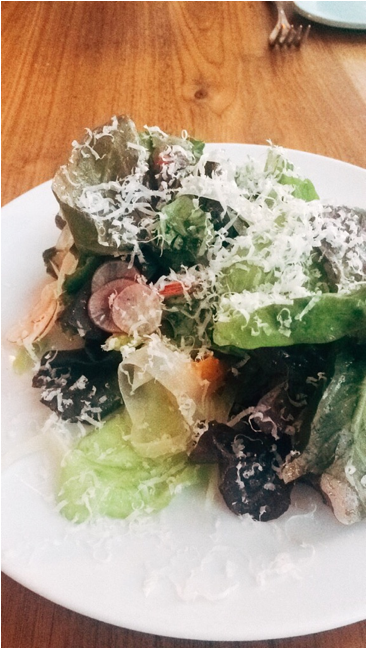 The Cecio e Pepe, translated to cheese and pepper from Italian, was exactly that: a beautiful mixture of creamy pecorino and parmigiano cheese, fresh cracked black pepper mixed with their homemade tagliolini. This dish was so simple, which was made it so delicious. Our waitress said that Cecio e Pepe is actually a 1,000-year-old recipe, which I thought was pretty powerful.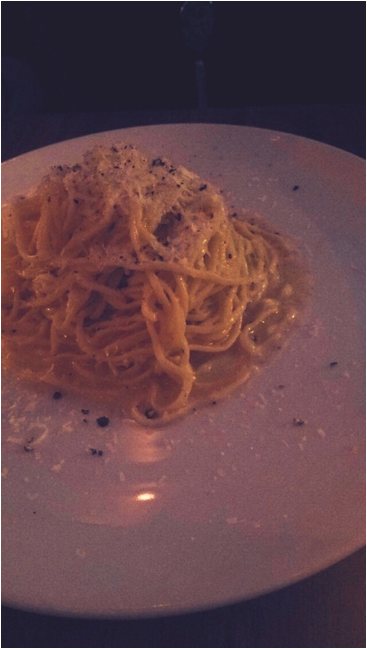 The Artichoke Tortellini was what really jumped out to my palate. Picture handmade tortellini stuffed with artichoke filling in a warm and rich butter sauce with fresh lump crab sorted within sautéed greens. The small pops of the sweet corn give the dish a nice balance between crunchiness, sweetness, and richness. Realistically, I cannot think of a more dreamy meal than this delicious, fresh pasta.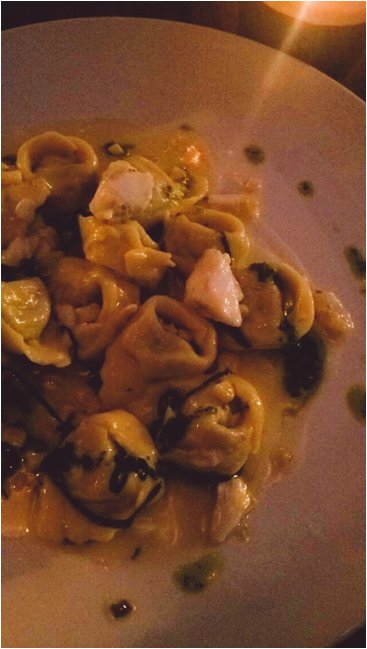 Of course, what is any good Italian meal without a fine and tall glass of red wine? I ordered their Cabernet Sauvignon: "Preliu" from Toscana and it paired wonderfully with all of the flavors from my pasta and vegetable dishes.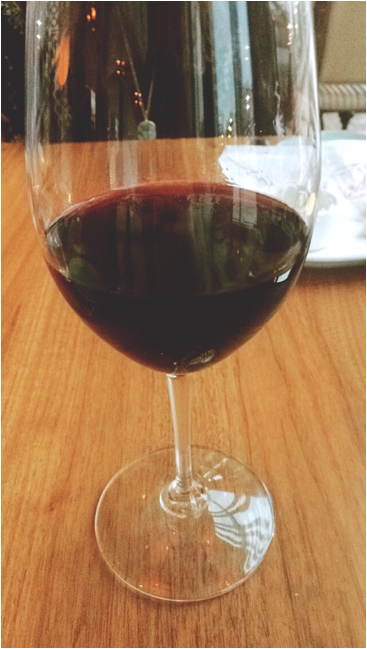 St. Cecilia's is an incredible quick getaway from the hustle and bustle of the city. With such fresh and perfected food, incredible service, and a lively atmosphere, it should be an ideal destination for any Italian-food lover spending time in our southern city.
"Chelsea Barbee is a third year student at Georgia State University. As a child, she loved to help her mom in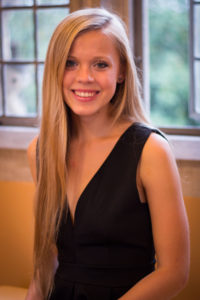 the kitchen, whether it was sautéing mushrooms or baking chocolate chip cookies. After being diagnosed with hyperthyroidism in 2009, Chelsea began her true exploration into the world of food. Throughout the years, her food exploration slowly became her passion and is presently what makes her world spin. Now a resident of the ever-evolving foodie city of Atlanta, Georgia, Chelsea has the opportunity to make each day taste incredible. She enjoys learning and eating her way through the Atlanta food scene, one bite, crunch, and sip at a time. She spends her free time practicing yoga, eating way too much sushi, and wandering around Trader Joe's for hours on end."