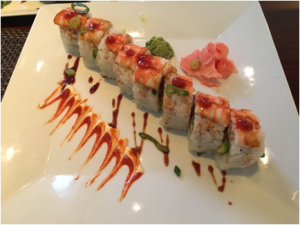 If you are shopping around in the Roswell area and craving some delicious sushi, you must try Aqua Blue. The restaurant is located conveniently off of the interstate with a location that makes it easy to do a quick lunch or a fancy sit-down dinner.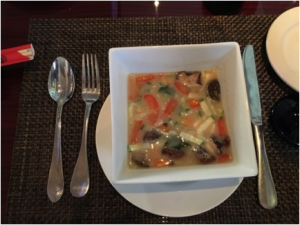 The menu is extensive, with a range of fresh seafood dishes as well as a list of creative sushi rolls. The best way to start off any sushi dinner is with a miso soup and a ginger salad. Aqua Blue's miso soup is unique to most sushi restaurants because it contains a mixture of vegetables. The vegetables offered a great twist on the classic soup, as the textures of the different types of wild mushrooms and the crunch of carrot and zucchini pair wonderfully with the seaweed and the tofu that is classic to miso soups. The ginger salad is also a great starter because it is light, fresh, and easy to snack on while chatting up your dinner guests.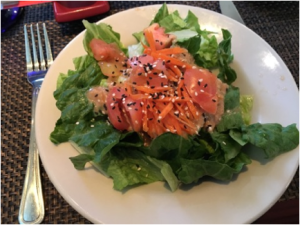 If you are in the mood for a sushi feast, any of Aqua Blue's options are sure to satisfy. The Spicy Crunch Roll is perfect for any spicy tuna lover as it is a mixture of tuna, sriracha, and avocado rolled inside the seaweed and rice and topped with a piece of shrimp with a delicious kick to it. When asked for a more mild recommendation from the waitress, she pointed to the Marion's Bad Ass Roll. The Bad Ass Roll contains fresh yellowtail, tuna, and salmon alongside cucumber and avocado, and then topped with thinly sliced avocado and Aqua Blue's spicy mayonnaise. If you are a raw fish lover, the Bad Ass Roll is definitely for you.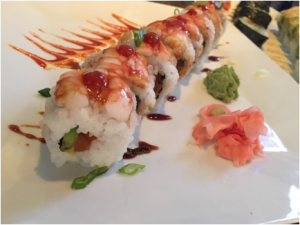 Sushi is a great meal for any occasion and Aqua Blue serves up an extensive menu with an extremely friendly staff that aids in making their customer's dining experience unforgettable. The mood in Aqua Blue is upscale yet comfortable and would be a great place for a nice anniversary dinner. Make sure to stop into Aqua Blue next time you are a little north of Atlanta for a fabulous meal paired with a great staff.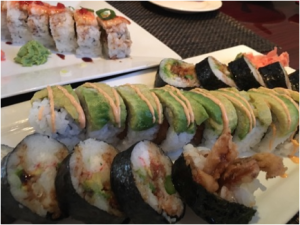 By: Chelsea Barbee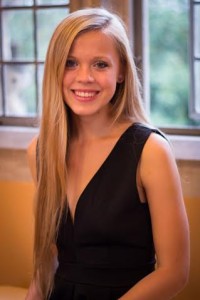 Chelsea Barbee is a third year student at Georgia State University. As a child, she loved to help her mom in the kitchen, whether it was sautéing mushrooms or baking chocolate chip cookies. After being diagnosed with hyperthyroidism in 2009, Chelsea began her true exploration into the world of food. Throughout the years, her food exploration slowly became her passion and is presently what makes her world spin. Now a resident of the ever-evolving foodie city of Atlanta, Georgia, Chelsea has the opportunity to make each day taste incredible. She enjoys learning and eating her way through the Atlanta food scene, one bite, crunch, and sip at a time. She spends her free time practicing yoga, eating way too much sushi, and wandering around Trader Joe's for hours on end. Follow Chelsea On Social Media @chelseabarbee13