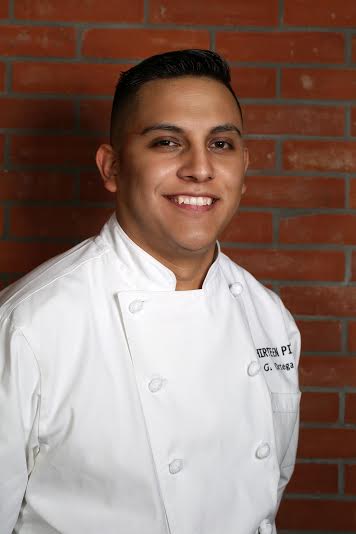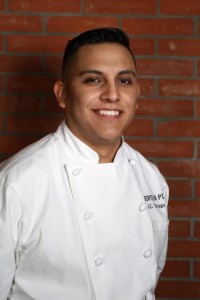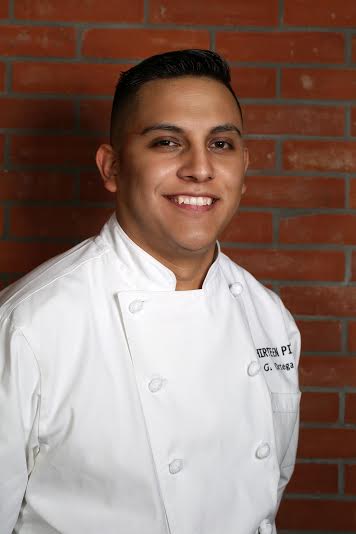 George Ortega, kitchen manager at Thirteen Pies, is the oven guru responsible for creating the delicious, crispy and bubbled-crust pies the restaurant has become known for throughout Atlanta. Ortega was promoted to kitchen manager after three successful years at Thirteen Pies, complete with his well-rounded background in the restaurant industry.
Growing up as the youngest of four boys with a feisty, headstrong mother and hardworking father, self-discipline and a strong work ethic were quickly instilled in Ortega. While cooking with his mother, he discovered his love for food, and quickly entered the restaurant industry by working for his brother at a local eatery. Beginning as a server, Ortega found there was more to each dish than was presented – and he wanted to learn about it. From his first day in the kitchen, immersed in the continual creativity and energy, Ortega knew it was where he wanted to stay.
Attracted to Thirteen Pies' commitment to locally sourced, seasonal products made fresh daily, Ortega trains new cooks in addition to leading the helm in the kitchen. In 2015, Ortega earned his culinary degree from Le Cordon Bleu College of Culinary.
Thirteen Pies is Ortega's first experience cooking with a wood-burning oven, describing it as "the most difficult skill I've mastered in my career, to date." He believes crafting the perfect pie is the artful combination of craftsmanship, wood placement, oven temperature, proximity of the pie to the flame and weather, among additional factors. Ortega's motto in the kitchen remains, "the flame is the true key to success."
Please follow and like us: