On a random Tuesday night at a TAPR mixer, I met  Allie and Kelly,  and we immediately hit it off. After several events, text messages, voice notes, and some dinners, we built a strong bond and became friends. Not just friends, but blogger besties. After various meetings and brainstorming sessions about what we wanted to do with all of our ideas . . . BOOM! We decided to launch #GIRLTALKSERIES.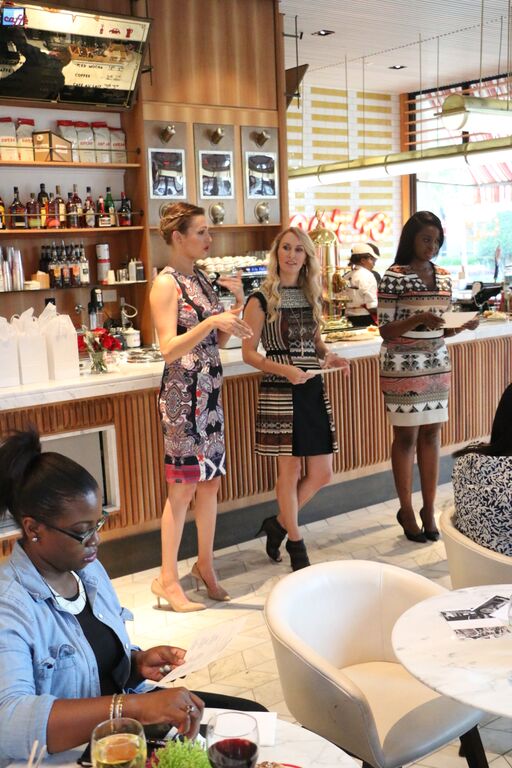 Needless, to say I was thrilled to turn this vision into a reality. Being a blogger in Atlanta isn't for the faint of heart especially if you're a good one and have huge dreams for your blog (like myself). I tend to do everything with my blog in-house from throwing events to scheduling restaurant reviews and seeking out premier networking opportunities. I am so thankful to have met Allie and Kelly. They are both such ambitious, brilliant, and true girl bosses. We just immediately clicked. Tuesday was our first #GirlTalkSeries event, and it was a hit.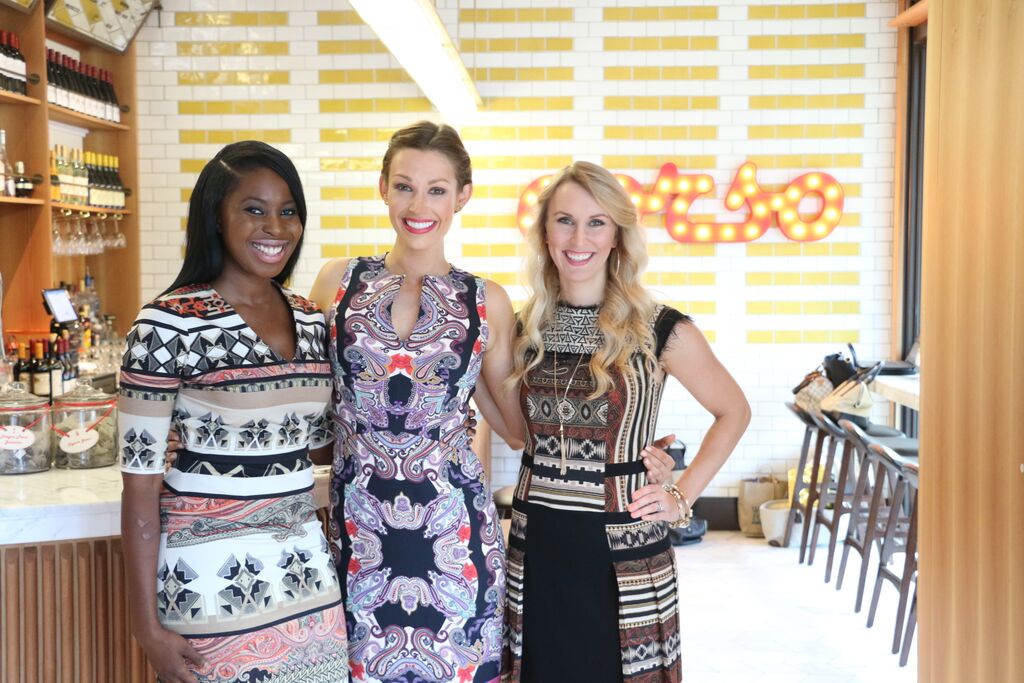 Being women and ladypreneurs, we know we have strength in numbers. It seemed fitting to launch this series which is designed to help current bloggers and ladies in the workplace hone in on their already awesome skill sets!  I mean, you can never know too much while working on your brand, improving your blog, and meeting new people. We are going to start having more events quarterly so don't worry if you missed this one—there will be more to come. There is nothing we enjoy more than networking, drinking wine, and learning from our fellow bloggers. For this event, I want start by sending huge thanks to the following for helping #GirlTalkSeries for our first event and making it a true success:

Our first event was held at Corso Coffee in Shops Of Buckhead Plaza. Corso Coffee is an Italian style coffee shop. From the moment you walk in, you immediately notice the New York fare, and you realize that this coffee bar is a step above the rest. Corso Coffee is the first company in North America to provide Anèri Tricaffè wood-roasted espresso, which is a unique blend of the most select beans in the world, exclusively sourced by Trieste's Sandali Coffee Masters. Corso Coffee offers espresso-based beverages, light comfort fare including breakfast pastries, salads, and paninis, and wines by the quartino. Corso Coffee offers a superior product line at a value price point, serving our handcrafted wood-roasted Anèri Tricaffè espresso and our locally roasted, artisanal American drip Corso Coffee during breakfast, lunch and dinner. Make sure you stop by—you will not be disappointed. And did I mention that they offer free wi-fi?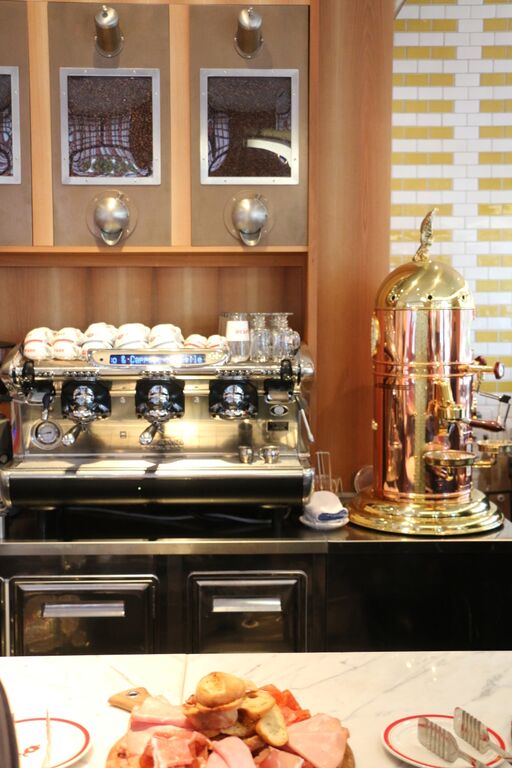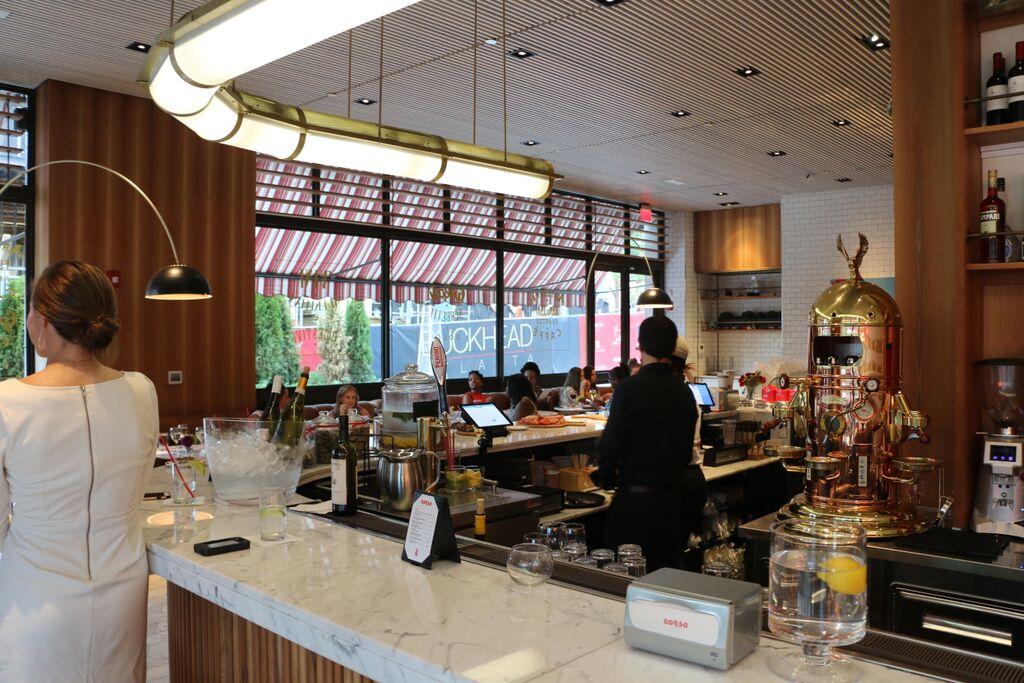 During this event, guests enjoyed tasty bites and bubbly. Of course we needed proper attire for such a darling event. This event we were dressed in Etro. We met with the awesome staff at Etro located in the Shops of Buckhead Center. Etro is a premier Italian luxury fashion house, and these garments are to die for! They are so fashion foward. The prints and patterns are really one of a kind and extremely unique. Lee and Todd really know how to treat a girl, as we enjoyed glasses of champagne while getting fitted. We felt so lucky to preview their fall pieces. Ladies,you are going to want to stop by because they are gorgeous. There were so many options, and finally I decided on this V-Neck dress from their 2015 fall line. I instantly fell in love with my dress. The color and print was a true compliment to my skin tone. The length of the dress was perfect—you can never go wrong with a midi. The fit of the dress was ideal because it wasn't nightclub tight, but it wasn't Mother Theresa loose, either. It was classy chic. For your next event, make sure to stop by and ask for Lee. He will take great care of you.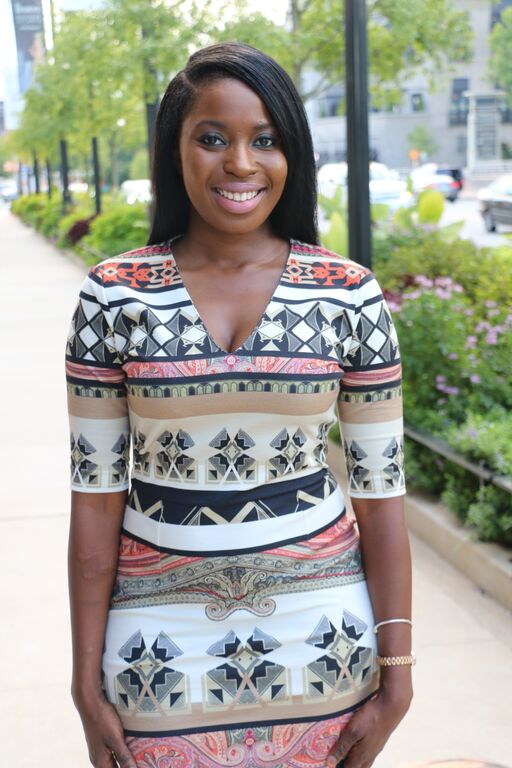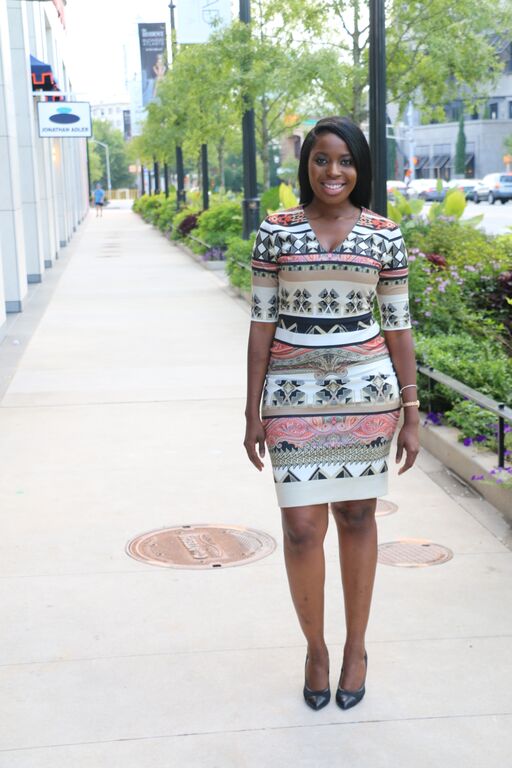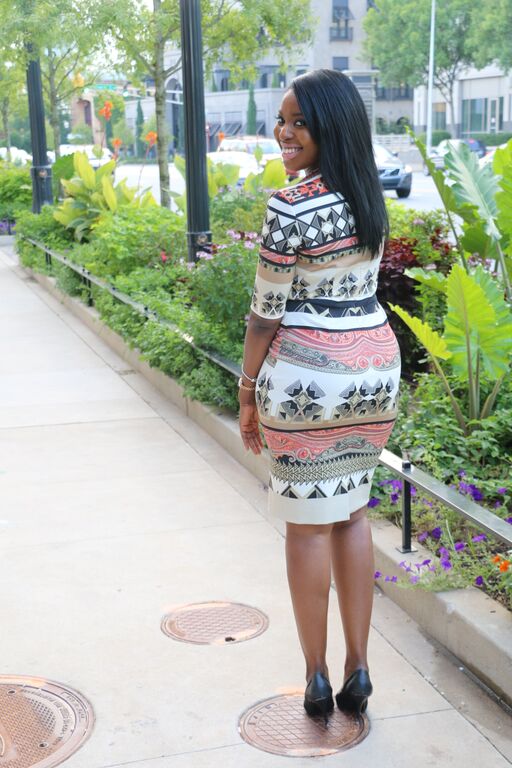 Our host for the evening was Lynn Lilly, founder of Craft Box Girls. Lynn is awesome. I have seen her on Atlanta and Company several times, and I was elated for her to be our host for the evening. Auburn University graduate Lynn has perfected her craft by channeling her inner Martha Stewart; she creates countless designs and executes flawless events. She's really talented, and her passion about her craft is contagious. Craft Box Girls is an online shop, so who better to host this event? One of my favorite exercises Lynn discussed was: What is your mission statement? If you don't know your mission statement, the best way to figure it out is to ask yourself the following questions:
Why do I blog?
What questions or problems do I answer?
What questions do I ask?
What kinds of things will/do I write about? Why?
As you write your mission statement, the questions should help you create a statement that covers why, who, what & how. Easy, right? We also learned great tips regarding completing the best videos possible. I took some notes so don't be surprised if you see more videos on #GirlTalkSeries or Eating With Erica.
Last but certainly not least, do you want to win a trip Miami? Of course you do! Dolce restaurant is opening in September in Buckhead Atlanta, and the LDV team is gearing up for the opening with a HUGE social media contest and a grand prize of a 1-night stay at The Gale Hotel for 2 + Dinner for 2 at Dolce Miami!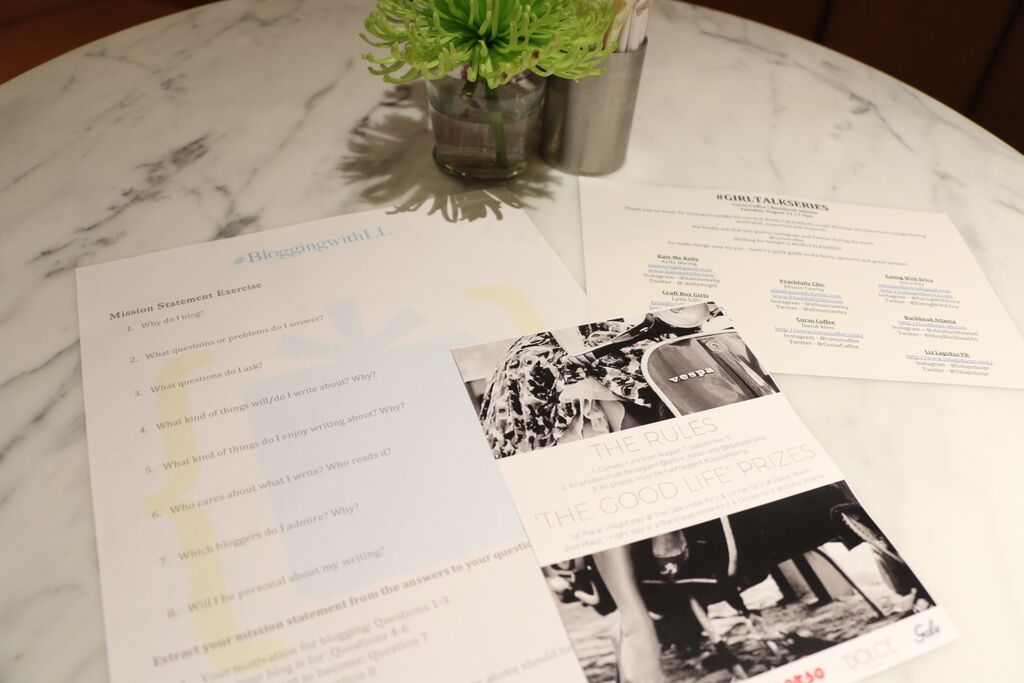 The Rules:
Contest runs now through

September 13

All photos must be tagged @dolce_italian and @ldvhospitality (you must also follow both accounts)
Instagram what 'La Dolce Vita' aka The Good Life means to you!
All photos must be hashtagged #DolceAtlanta
Good Luck!