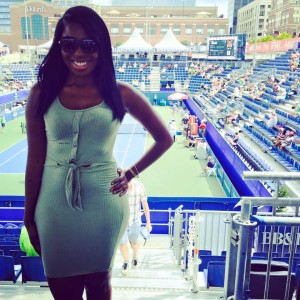 Game…Set…Match!  When my blogger bestie, Kale Me Kelly, asked me if I was interested in an afternoon of watching professional tennis, brunch at Strip, and guaranteed laughs, I said, "Absolutely!"
I mean, who wouldn't be.  This was my first year attending the BB&T Atlanta Open tennis tournament, and I assure you that it will not be my last.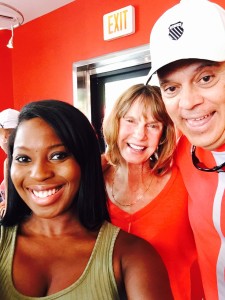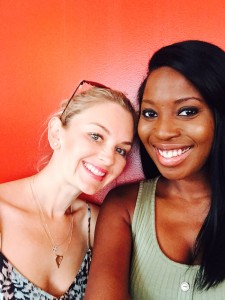 This sports event was held in Midtown's  Atlantic Station, and being in attendance has definitely been one of my favorite events of summer 2015.  The BB&T Atlanta Open is Atlanta's premier tennis experience.  Atlanta is the first stop of the men's event in the nine-tournament series leading up to the US Open.  This year was the tournament's 12th year, and over 30,000 people attended this year.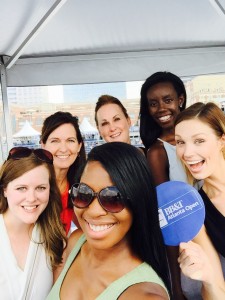 During our Ladies Day, we enjoyed brunch at Strip and The Bryan Brothers and Family was also in attendance.  The room was full of energy and excitement as The Bryan Brothers and their father lead a Q & A with a room full of anxious tennis fans.  I somehow actually answered a tennis question correctly, which is shocking; right?  After a few selfies and mingling with this stellar family, it was time to head to the tournament.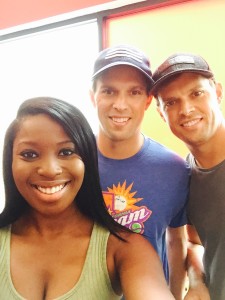 It was really, really hot.  But we enjoyed cool glasses of wine and champagne, so it wasn't that bad because everything is better when you have wine and champagne.  We met some awesome new gal pals, and I couldn't think of a better way to have spent my day.  I now have a huge appreciation for tennis, and I plan to play some time soon.  I sure hope my serve is on point!
Make sure you mark your calendars for next year's tournament.  You're going to have a grand time!